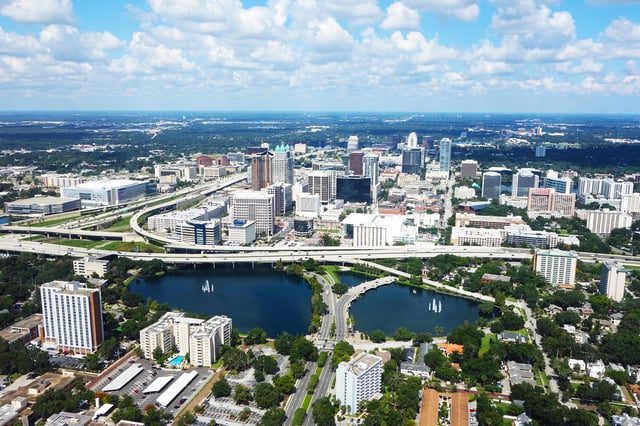 Florida is known around the world as a prime vacation destination. It's known as the go-to spot for spending time with Mickey and Minnie, visiting beautiful beaches, playing popular and renowned golf courses, and more.

As much as it is a premier destination for travelers, it's also a highly desirable place to call home. But to make The Sunshine State your permanent residence, you have to find the piece of Florida that's right for you.
Florida has a number of communities that locals love, and no two are exactly the same. We've broken down 5 of the best places to look for homes for sale in Central Florida:
Mount Dora, Florida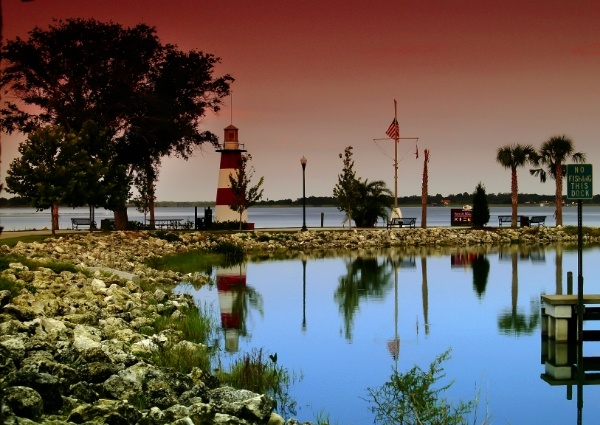 If you're thinking of relocating to Central Florida, the thriving town of Mount Dora should be on your radar. The area's history is one of its most unique factors, and the overall surroundings are simply beautiful.
Stepping into Mount Dora is like stepping into a New England town brimming with historic charm and a small-town feel unlike anywhere else in Central Florida. Residents of Mount Dora enjoy a relaxing lifestyle centered around the area's beautiful lakes and one-of-a-kind atmosphere.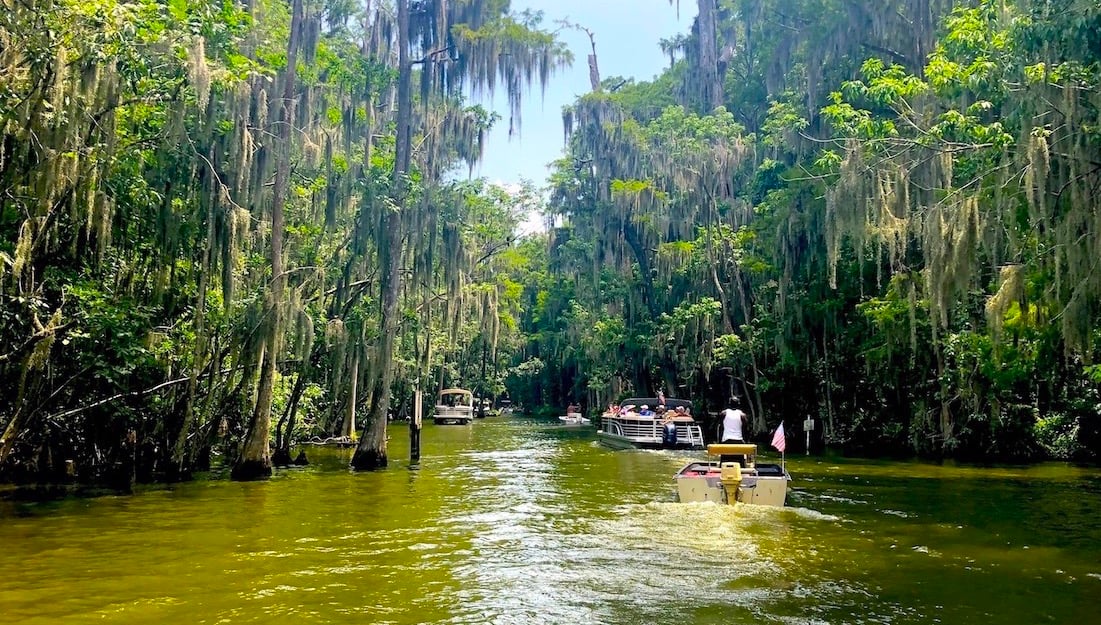 One of the best ways to get a glimpse into the area's beauty and its unique beginnings is by taking a guided tour down the majestic Dora Canal. You'll learn the history of the 'New England Town of the South,' and also see first hand the gorgeous settings that have captivated so many that call it home today.
Real Estate in Mount Dora is another attractive characteristic for the area. For example, buying a home on the famous Lake Dora will give you access to a boaters paradise and some of the best sunsets in Central Florida. Not to mention, the historic downtown area is surrounded by various home options with shops, dining, and more just a short ride or walk away.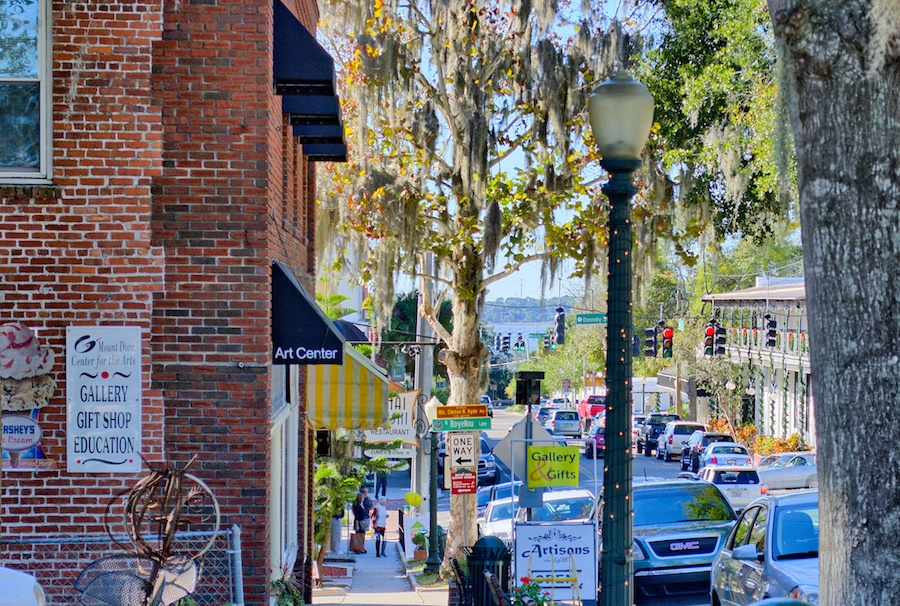 The historic downtown of Mount Dora is another beautiful example of why so many love to call the area home. Complete with brick-lined streets, outstanding architecture, local eateries, boutique shopping, great live music venues, and famous events throughout the year - it adds several spectacular bonuses for residents.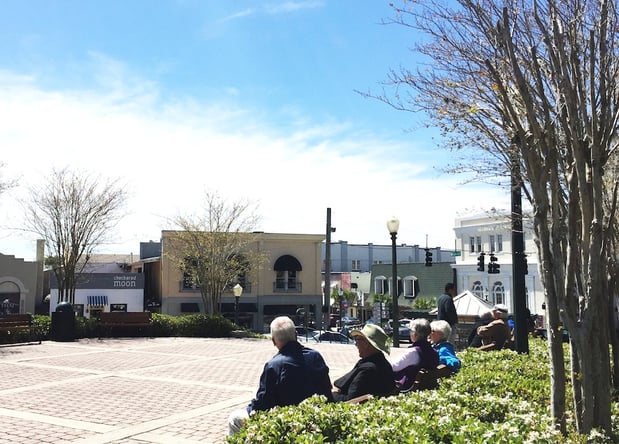 Mount Dora is also close enough to more urban areas of Central Florida and offers a convenient commute if that's where you choose to work or play. It's only about 40 minutes from Orlando's popular attractions, about 30 minutes to Winter Garden, about 45 minutes to Sanford shopping, and only about an hour and a half to the coastal beaches!
The Villages, Florida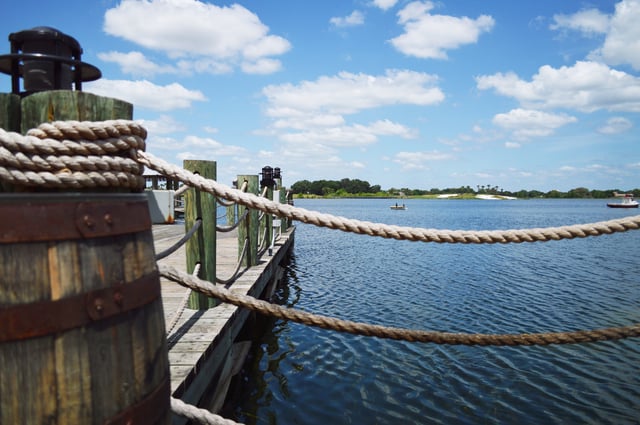 Established over 50 years ago, The Villages, Florida, has transformed over the years from a small retirement community to one of the most popular 55+ communities. People from all over are drawn to look at homes for sale in The Villages, Florida, and its famous Active Adult lifestyle.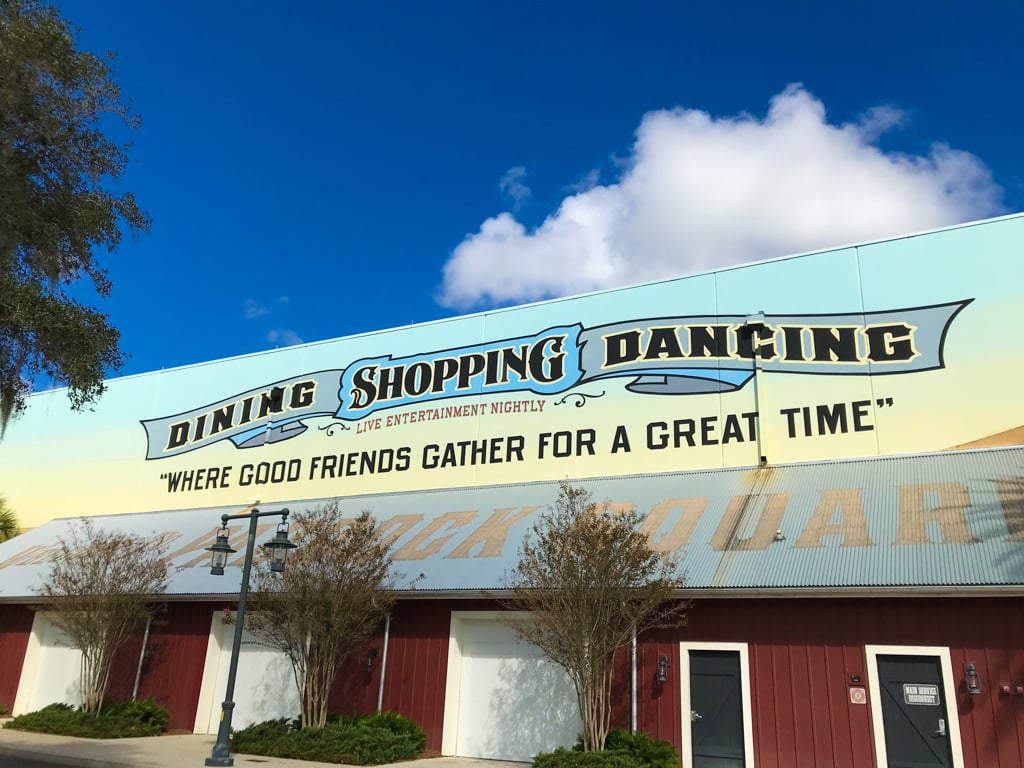 Offering various entertainment and endless activities, those who have come to call the community home enjoy a variety of unique and dynamic lifestyles. There are over 2,000 clubs ranging from dance, music, sports, technology, gardening, health, and more to join. Typically, there are 365 days of live music at each of the three town squares, and each town square has its own theme and unlike the other.
The community's overall accessibility design and layout have been beautifully done, and everything you need is just a golf cart ride away. Shopping, parks, eateries, medical facilities, financial institutions, and more are interconnected by continuously growing bridges and tunnels, taking comfort and convenience to an entirely new level for its residents.
In addition, the pure size of The Villages, Florida, is impressive and expands into not one but three counties!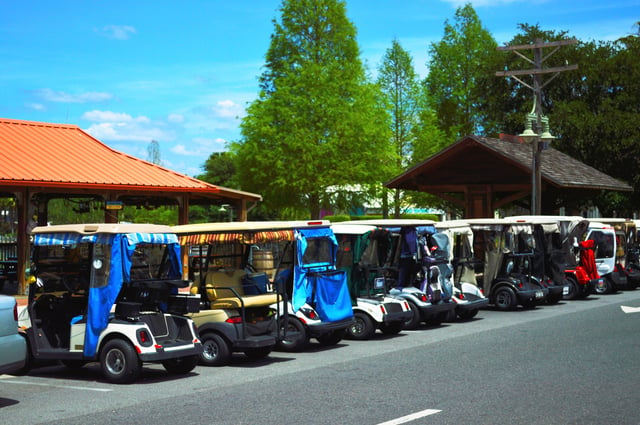 With such a long list of clubs and activities for residents to get involved in, it's no surprise that it has become the world's largest retirement community. Residents will tell you it is impossible to be bored in The Villages, Florida - unless you want to be!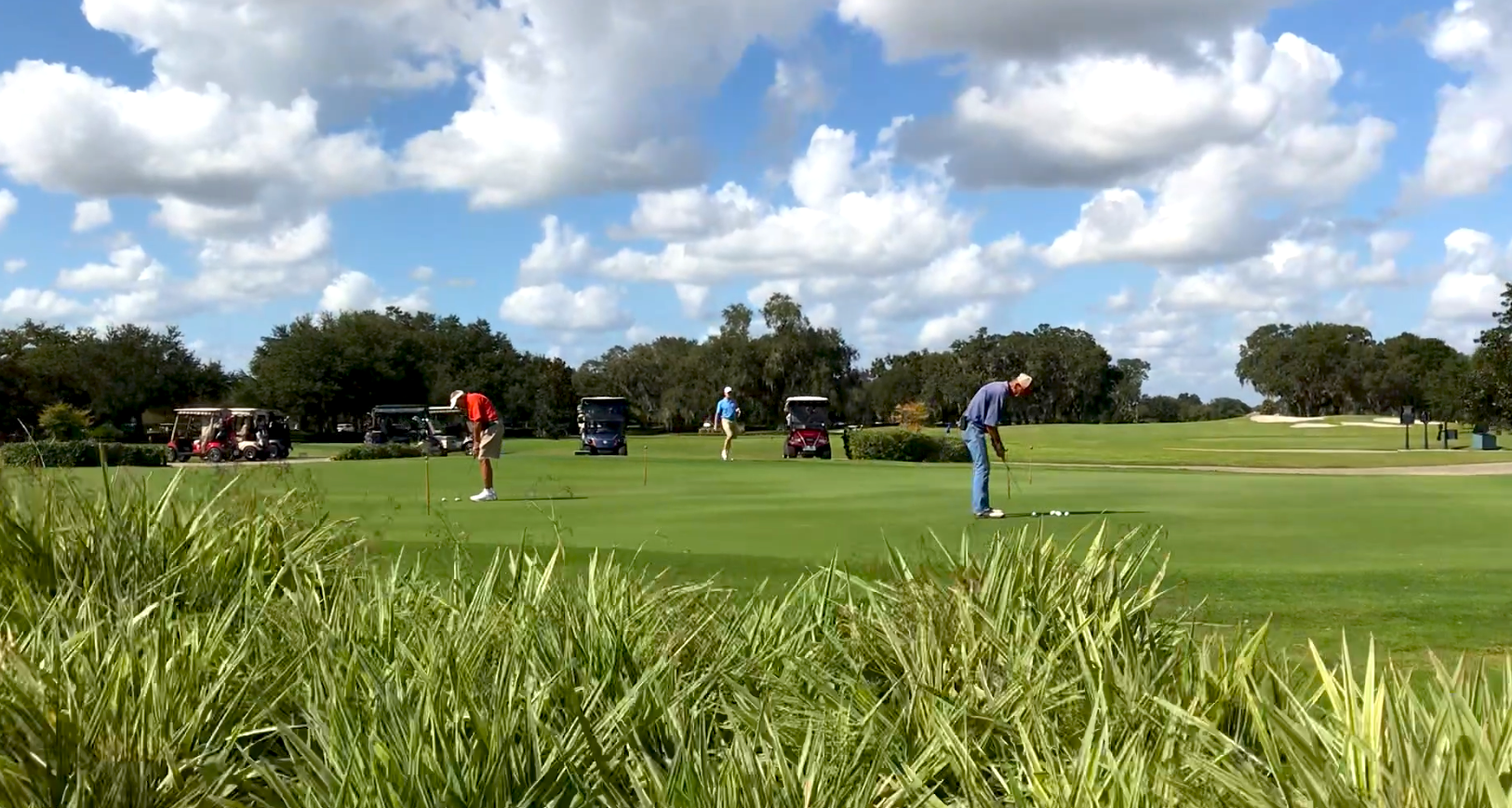 Another beloved convenience in The Villages, Florida, is none other than the various golf courses at your disposal. There are over 50 courses to choose from, and each provides different features, designs, and levels of play. Take your pick between the picturesque backdrops of any of their championship, executive, and specialty courses, or sharpen your skills through one of their golf academies.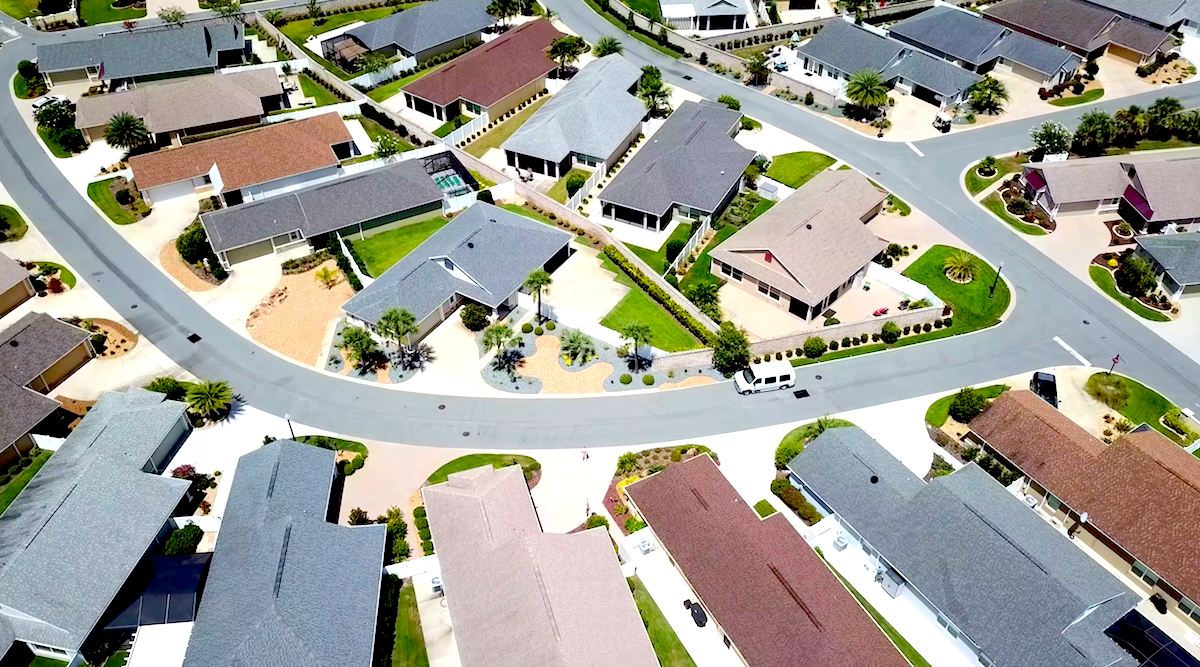 Home options in The Villages, FL, also known as the 'Florida's Friendliest Hometown,' ranges in size, style, and price. Choose from design models such as the popular Courtyard Villas or the Patio Villas, where convenience is the ultimate focus. Another great option is the well-planned layouts and stylish features of the beloved Designer Home Series. Investing in Real Estate is a highly-considered venture for this market as well.
If ease and an all-encompassing lifestyle are at the top of your wish list, then The Villages, Florida, is another Central Florida community that deserves a look. Its overall goal is convenience, and that doesn't stop at its amenities. It also stands true for its central location. Orlando is about an hour away, Tampa may only take about an hour and a half, and the east coast beaches are about the same.
Clermont, Florida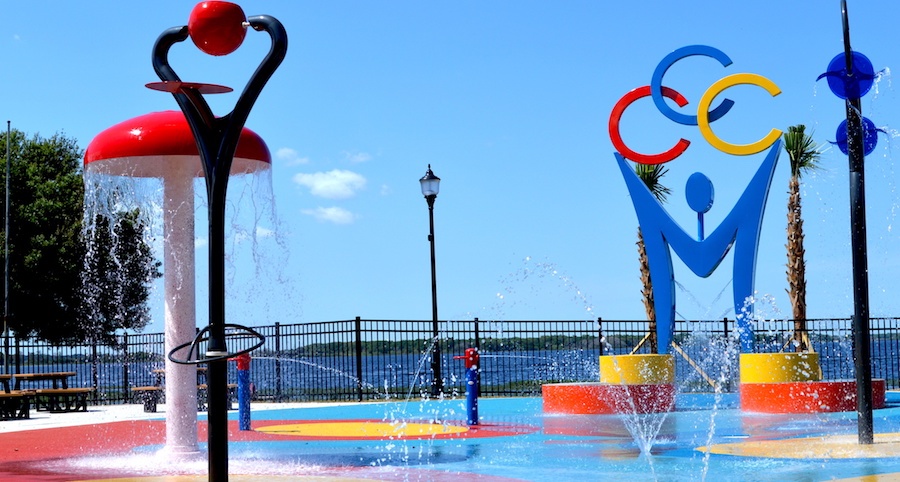 Clermont, Florida, is not far from Orlando's city, but it feels as if it is worlds away. Its serene and health-centric atmosphere are some of its top shining characteristics that make it one of the best places to call home in Florida.
Set among rolling hills and complete with its own pristine chain of lakes, Clermont is a sought-after and beloved town in Central Florida. It has a small-town feel but is still packed full of amenities, world-class facilities, a rare Florida terrain, and located only 20 to 30 minutes away from bustling Florida cities like Orlando and its famous attractions. Clermont residents enjoy being away from the hustle and bustle found in some Central Florida areas but still close enough to enjoy it. This gives the residents of this popular Lake County town the best of both worlds.
If you ask a resident of Clermont what the best thing about their home is, chances are they'll tell you about the miles of views and rolling hills that are so unique to this Central Florida region.
Clermont, Florida, encompasses the true beauty that Lake County has to offer. From the sparkling Clermont Chain of Lakes to its historic charm and active lifestyle options, residents are always surrounded by some of Florida's most beautiful and sometimes unexpected scenery.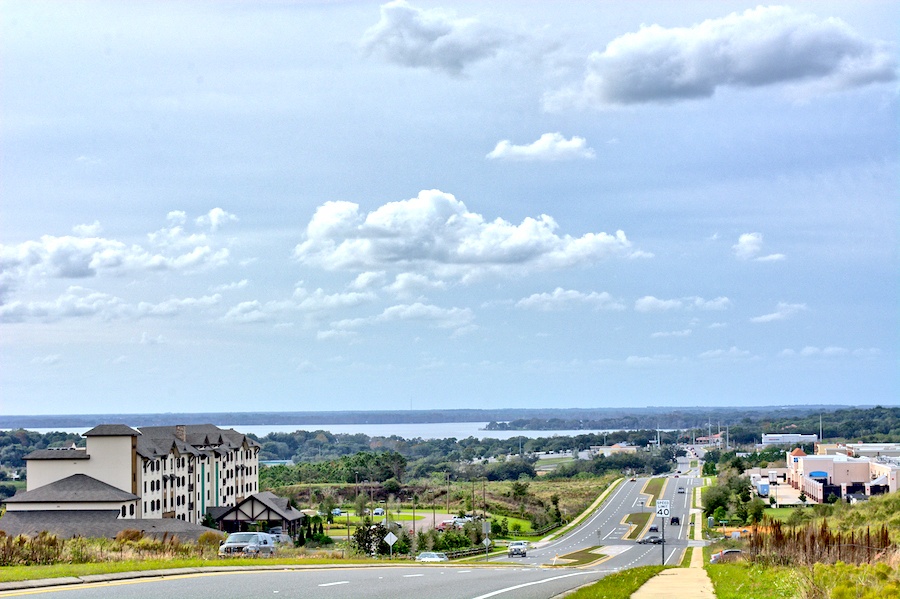 Many may be surprised by some of the iconic scenes and landmarks found throughout the area, including one of Florida's highest points called Sugarloaf Mountain. This eight-mile-long ridge along undulating hills is 312 feet above sea level and ranked as one of Florida's best biking routes! Enjoy panoramic views of the Orlando skyline or even the possibility of Disney or SeaWorld fireworks at this unique spot.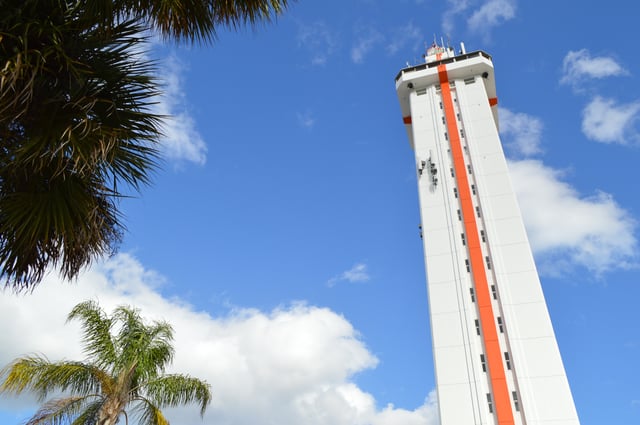 Clermont's history encompasses a fascinating piece in Florida's history and involves a citrus-filled past. One of the most symbolic landmarks that can attest to this fact can be seen towering over Clermont's busy highways called the Citrus Tower.
This vintage and significant roadside attraction stands at 226 feet tall, is more than 500 feet above sea level, and even predates Walt Disney World® as it is one of Florida's first major attractions.The tower is a true representation of the town's historical beginnings and Florida's citrus industry's importance through the years. One of the best features of this soaring tower includes enjoying breathtaking views from the glass-enclosed observation deck, where many visitors have stopped to take a moment to admire the beauty and uniqueness of this serene Florida town.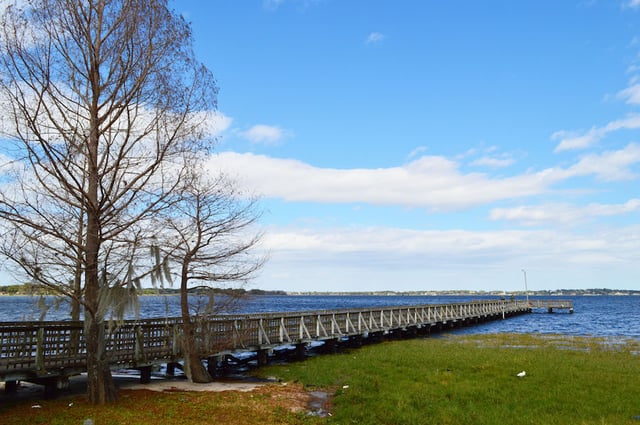 People unarguably are drawn to look at homes for sale in Clermont, Florida, thanks to its distinct amenities and branded dedication to promoting an active lifestyle. It's known as the 'Choice of Champions' with its worldwide reputation as the location for training elite athletes!
Leesburg, Florida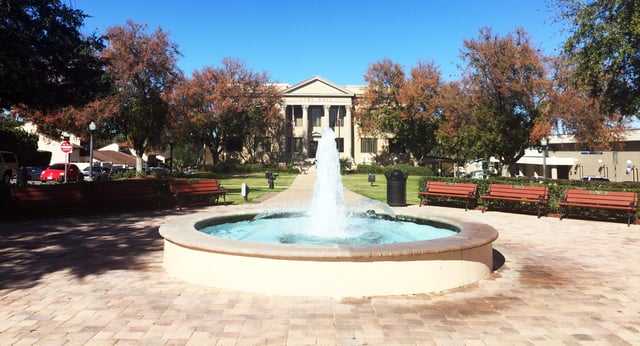 Leesburg, Florida, has been home to many Central Floridians since the 1800s. Its simpler pace, nature-driven lifestyle, and convenient location are just a few of the reasons it's made our 'best places to live in Florida' list. Full of alluring details, this 'Lakefront City' contains plenty of unexpected and beautiful features like being almost entirely surrounded by lakes!
Starting with its own charming and historic downtown district, residents enjoy several different types of local shopping and dining options, festive events, and so much more. Some of the most popular and notable events include Leesburg Mardi Gras. Craft Beer, Wine, & Food Festival, and the world-famous Bikefest!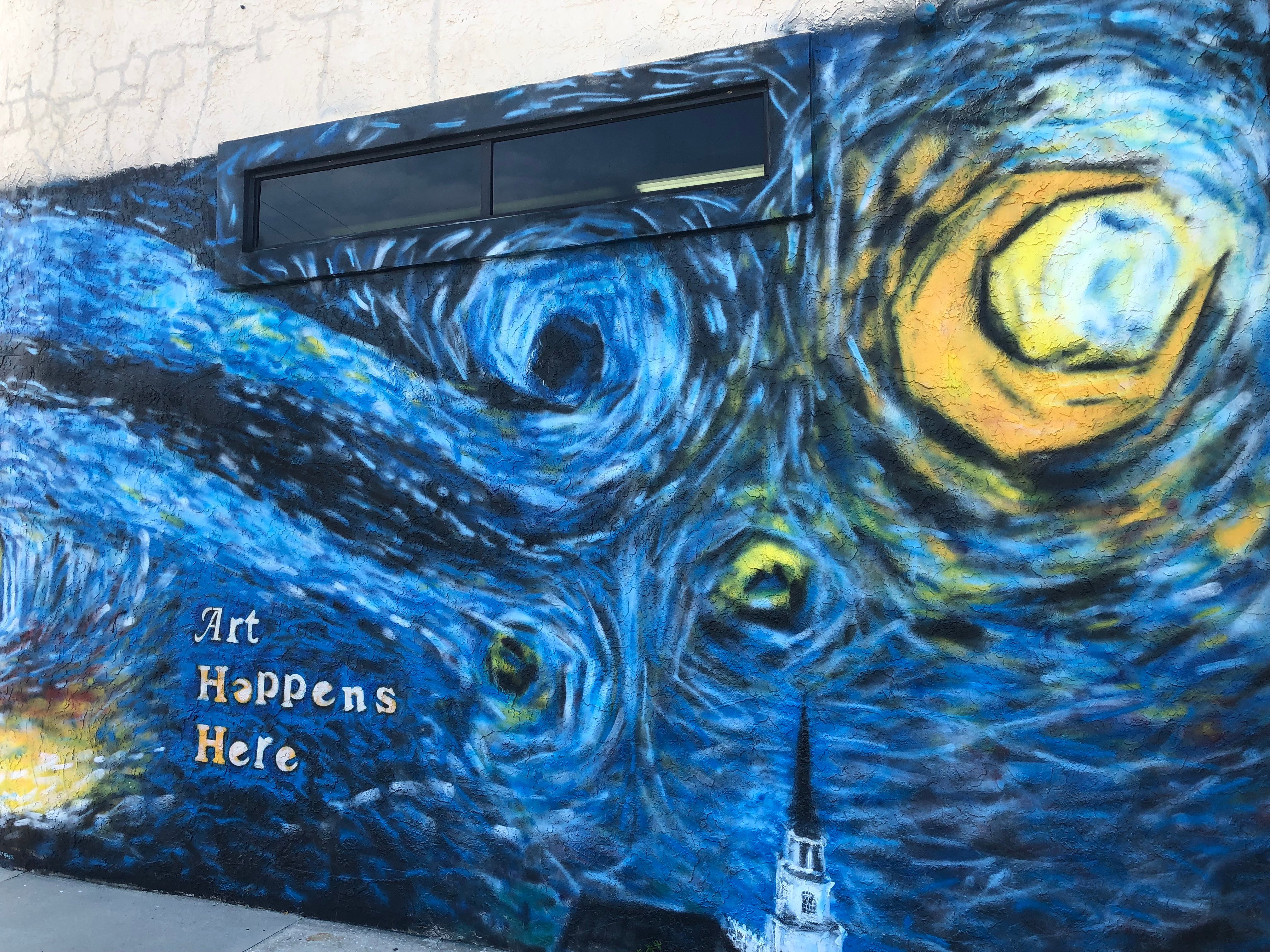 The overall culture and artistic scene are great factors to consider when exploring the possibility of calling Leesburg home. For example, several spots in this colorful town are painted with murals along with the occasional appearance of craft fairs or art festivals throughout the year.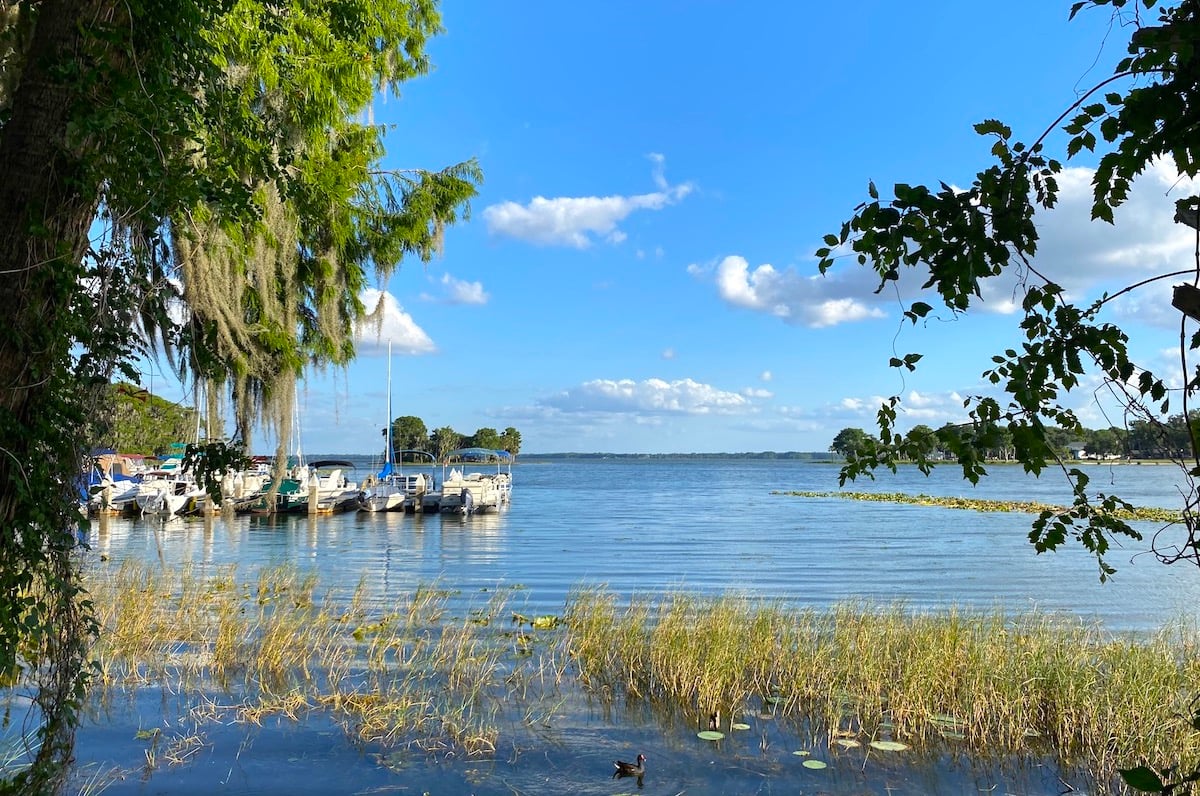 Residents also love that Leesburg boasts an active and lakefront lifestyle surrounding the beautiful atmosphere in their hometown. With the sparkling Harris Chain of Lakes at almost every turn, it allows residents to take advantage of all that Lake County has to offer. It is full of beautiful parks like the popular and lakefront Venetian Gardens, historic walking trails, and Florida wildlife, including the unique experiences and gorgeous sights that can be found at Leesburg's Flat Island Preserve!
The community in Leesburg is also very involved and dedicated to helping it continue to grow and prosper. Many residents have had several generations in the area, are on a first-name basis with most store owners and businesses, and all encompass a very welcoming mindset.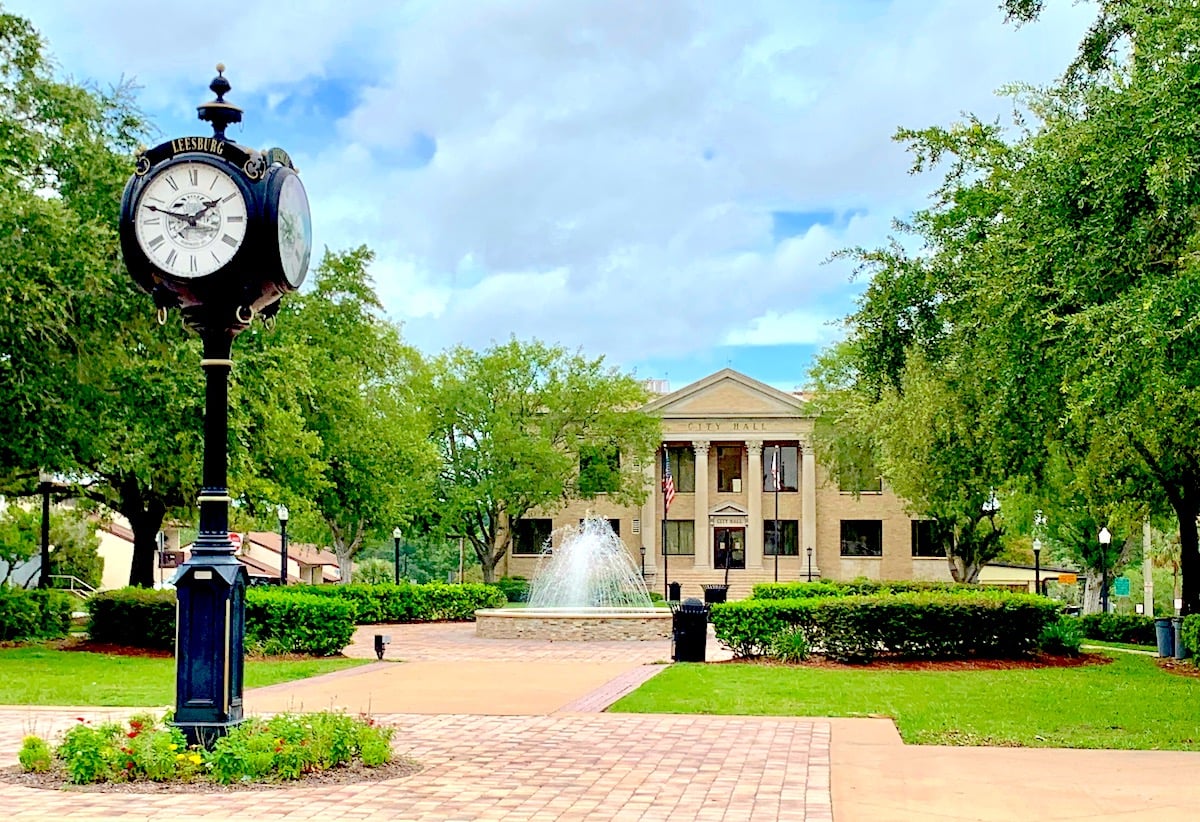 Leesburg has a thriving housing market and is an excellent place for business owners to expand their business or even start a new venture! It is also seeing job growth with city leaders emphasizing their commitment to bring jobs into their community while increasing the quality of life for residents all in the same swing.
Leesburg's serene and convenient offerings also include top 55+ community options and close proximity to several other popular Central Florida towns such as Eustis, Tavares, Mount Dora, and The Villages, FL.
Orlando, Florida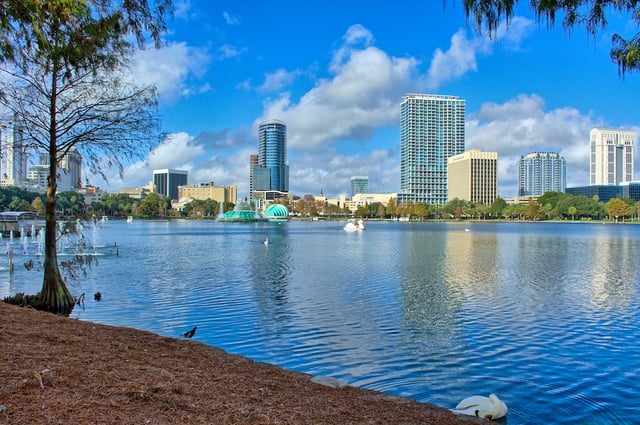 Orlando has it all, from sky-high condos and small bungalows near the city to world-famous attractions and diverse experiences. However, what doesn't vary from home to home is the ongoing activity and entertainment found in the city where the 'work, live, play lifestyle' is so widely enjoyed.
Full of arts and culture, the 'City Beautiful' is a great place to call home in Central Florida. With a vibrant local arts scene and a stylistic mixture of entertainment, there's something for everyone.
The city offers some of the best independent film features at the Florida Film Festival. Exciting and fun music festivals can typically be found in the area throughout the year, including the favored Moonstone Festival. Additional artistic entertainment ranges from theaters, museums, and even captivating galleries of local and global artists.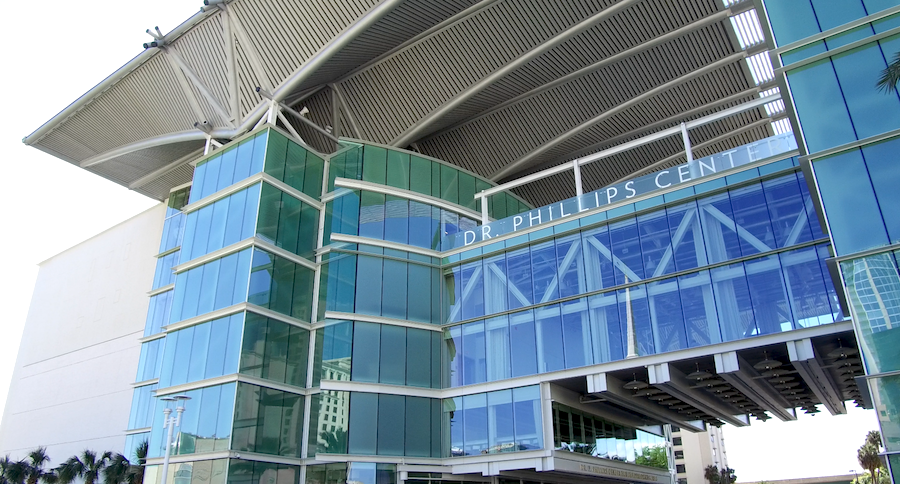 Whether it's a sporting event at the Amway Area, a concert at Lake Eola Park, a play at the Dr. Phillips Performing Arts Center, or just a night out at one of the many mouth-watering restaurants, there is no lack of activities available to Orlando residents. It's one of the biggest reasons so many people are looking at homes for sale in Orlando.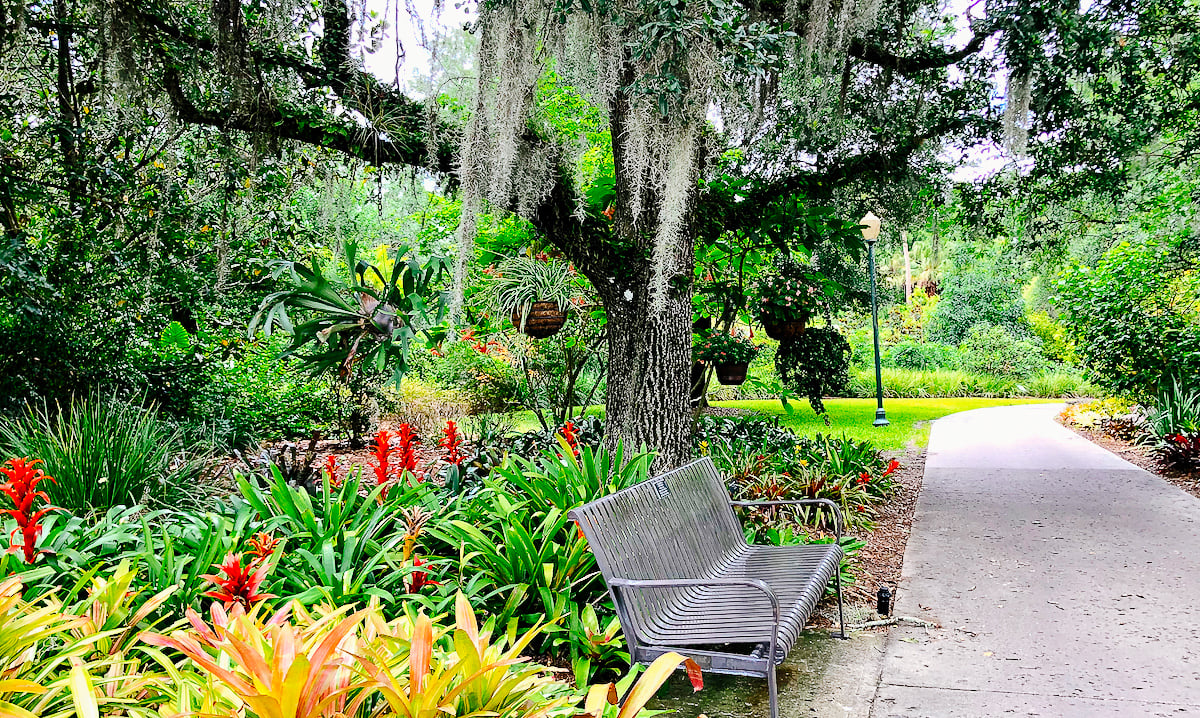 There are also many outdoor activities and different types of opportunities for those needing to feed their active lifestyle or simply their love for getting outside. Many residents enjoy participating in 5k runs, triathlon events, and various sport-minded leagues and initiatives throughout the area. Several parks and unique green spaces can be found, such as Leu Gardens, where Orlando homeowners occasionally draw much inspiration!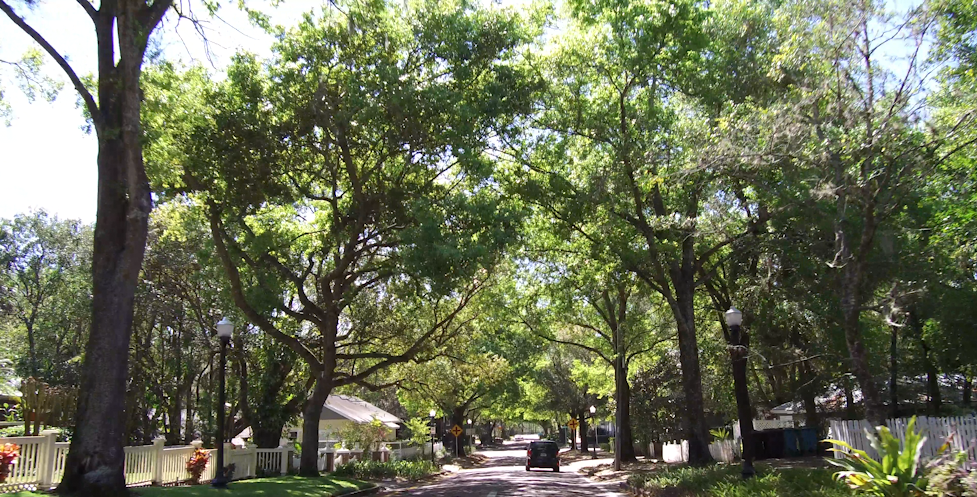 The Real Estate options in Orlando are diverse and offer a variety of options to meet your needs.You don't have to live in a high rise in the alluring downtown Orlando district to be a part of all the city has to offer, although it's also a great option! Orlando is brimming with smaller downtown boroughs and communities just outside the city lights that are also great places to call home.
There's a reason Orlando is the most visited tourist destination in the United States - it truly is one of the best places to live!
Up Next

: