Lake Dora is known for being one of the most prestigious lakes within the Harris Chain of Lakes.
One main reason is that the famous 'New England Town of the South', Mount Dora, sits on its Eastern shore - making this historic lakefront town stand out even more with some of the most stunning views around. It's safe to say the two complement each other very well, but that's not the only reason Lake Dora seems to outshine the rest!
Let's take a look at 10 things you may not have known about this beautiful glistening body of water:
#1 Size & Layout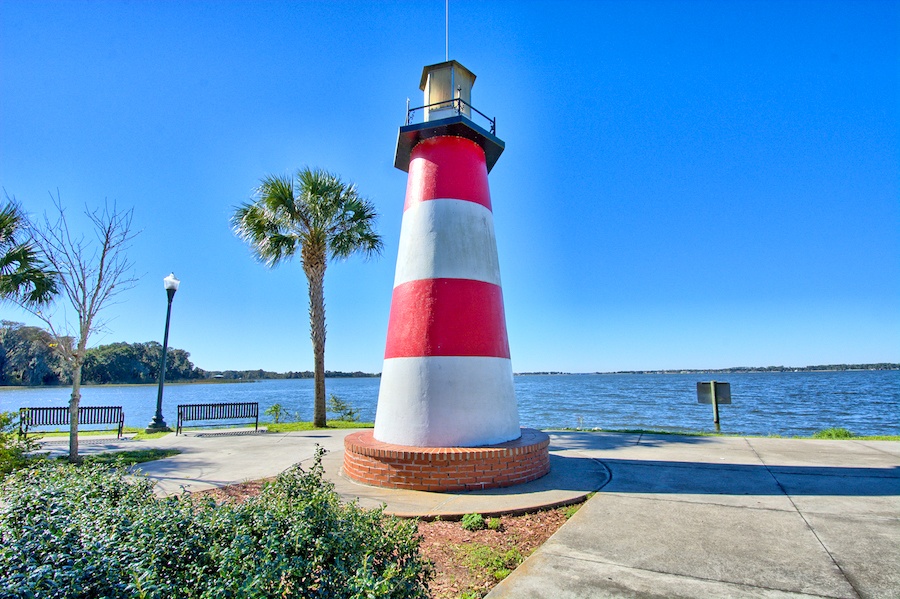 Lake Dora rests on 4,052 acres of water at six miles long and 3/4 miles wide. It's connected to Lake Eustis through the stunning Dora Canal and Lake Apopka through the Apopka Beauclair Canal - making up the eastern Harris Chain lakes. Both offer some of the best Kodak moments and hidden fishing spots!
#2 A Mystery Name
Mrs. Dora Ann Drawdy is said to be the reason for the Lake Dora name. However, the name appears in the first survey maps in 1848, and some conflicting evidence shows Dora Ann and her husband as residents of Georgia at that time. The true first Dora remains a mystery, but one thing is for sure, Lake Dora and the unique surroundings helped name and propel Mount Dora as one of the most sought-after towns in Central Florida.
#3 Rich History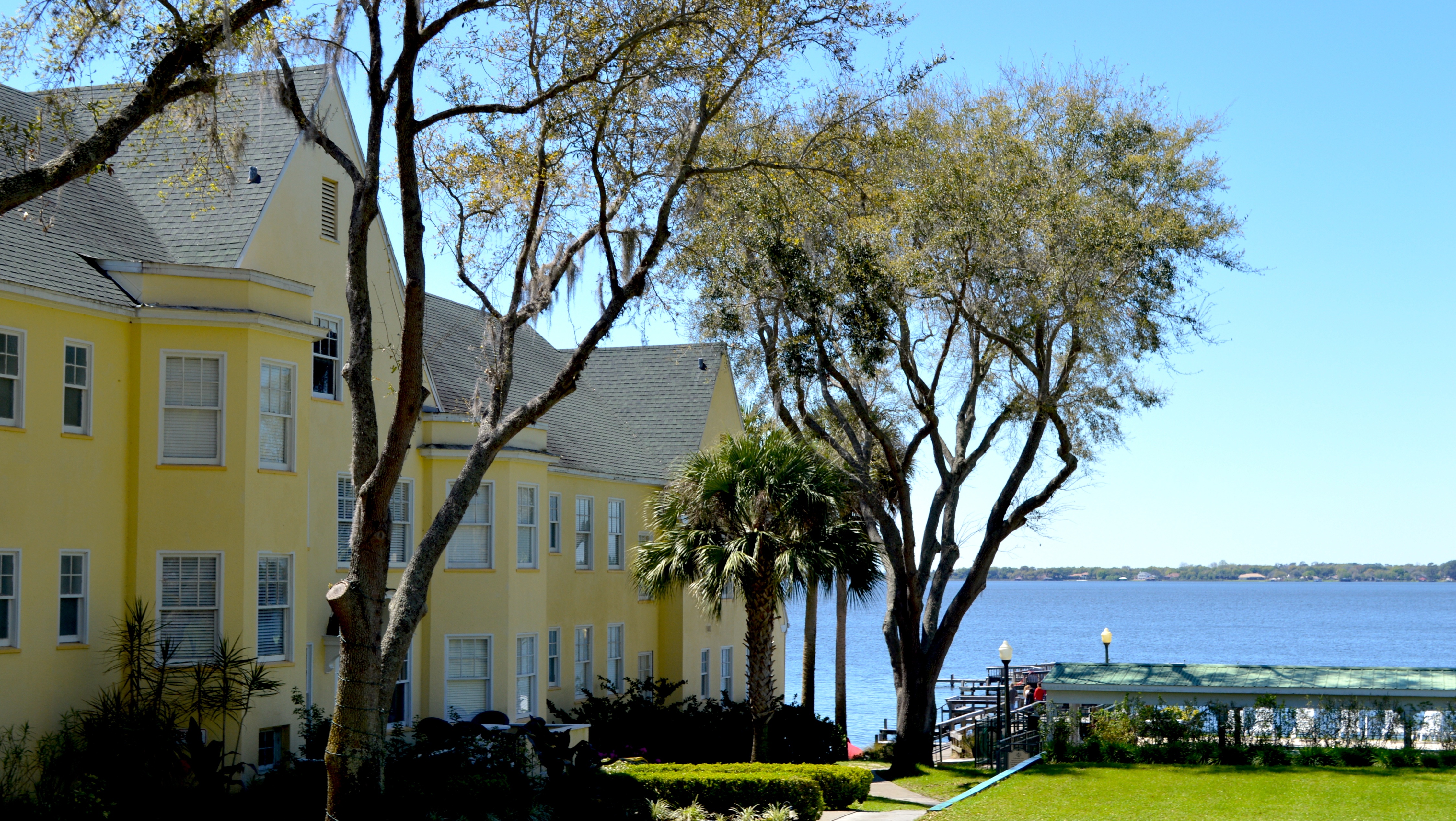 Lake Dora was a popular retreat for fishermen, boaters, hunters, and many others during the late 1880s. The Alexander House was opened in 1883 as a two-story hotel with 10 rooms to help accommodate and continue to attract visitors. By 1903, the house was renamed the Lake House and later the Lakeside Inn which is still in operation today! Famous American leaders have graced its halls including President Eisenhower, Thomas Edison, and Henry Ford.
#4 Majestic Wildlife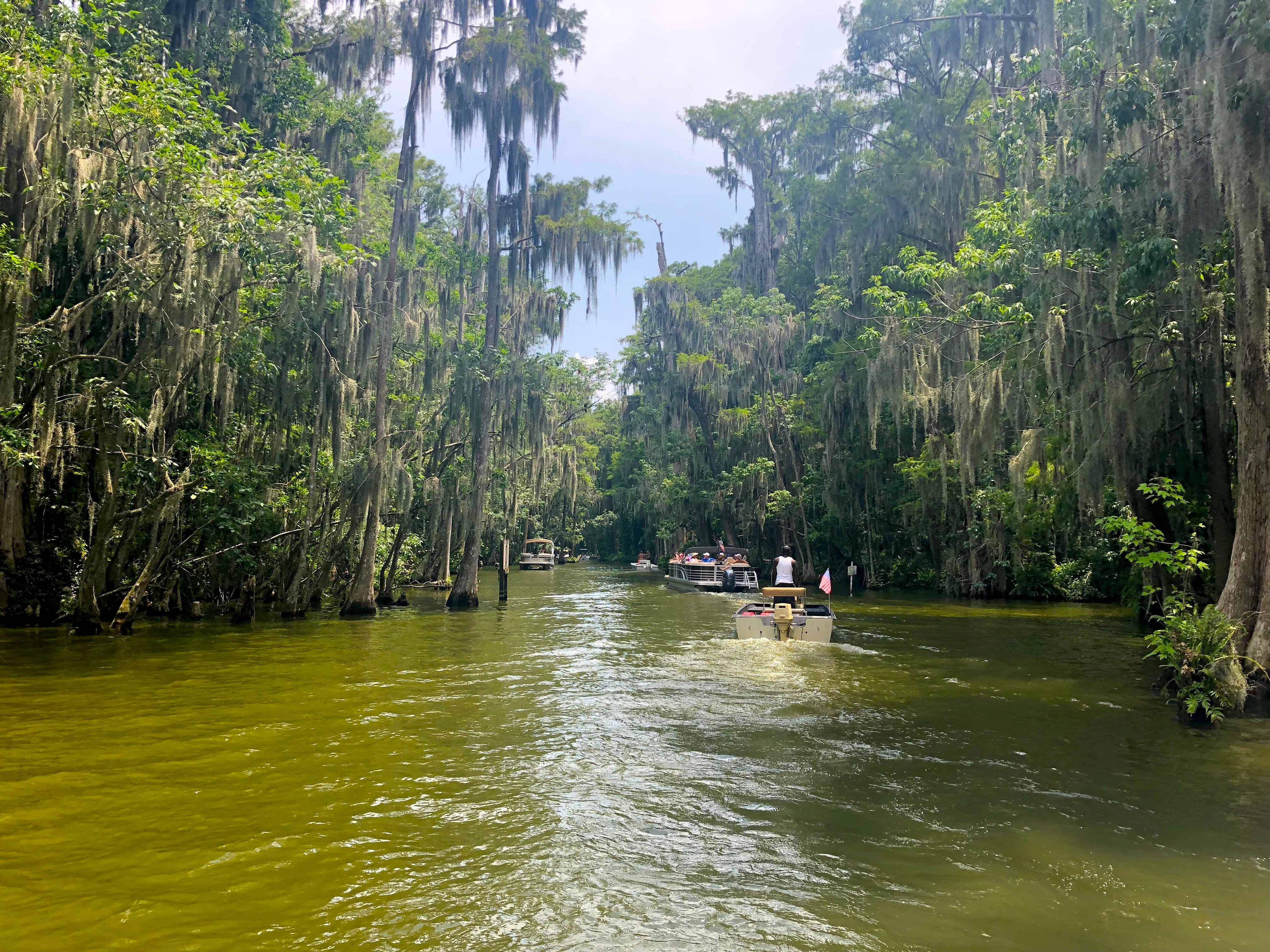 Travel one of Lake County's popular canals, the Dora Canal. The Dora Canal is a wildlife-rich connector between Lake Eustis and Lake Dora. Travel by boat, canoe, or even a kayak as the idle speed provides the perfect setting for taking in all this gorgeous area has to offer. From aquatic birds and huge canopying cypress trees, it's one of the area's most picturesque treasures.
#5 On-Screen Appearances
The 1981 film "Honky Tonk Freeway" was filmed by Lake Dora in nearby Mount Dora. Many buildings were painted pink to prepare for the movie set. Lake Dora offered the best scenery for a rich palm island scene. Rumor has it that the 1951 movie "The African Queen" was also filmed on Lake Dora's connector, the Dora Canal.
#6 Fishing Hotspot
If you enjoy fishing, you'll enjoy Lake Dora and the connecting canals. The lake has been said to be the first one to turn on in the spring and many have caught award-winning fish because of it!
#7 Antique Boating Community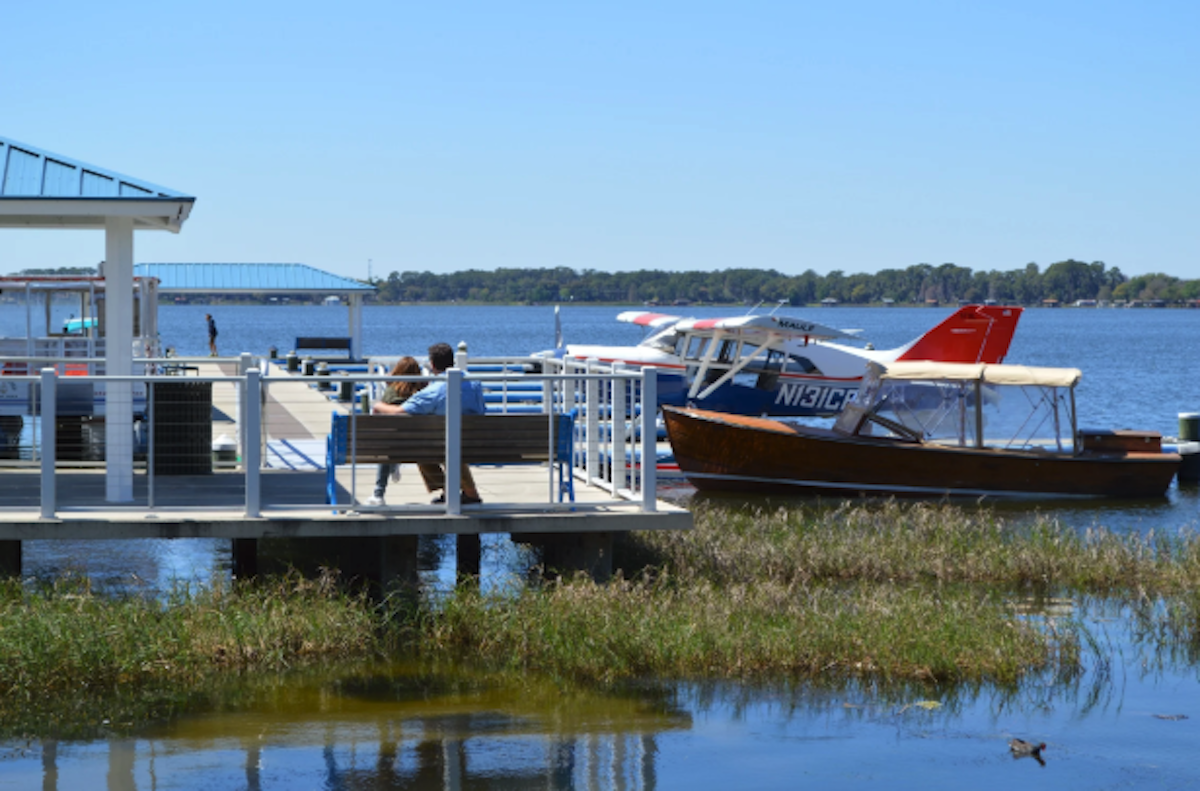 Mount Dora is a community of more than 13,000 residents, and Lake Dora has been a big factor in attracting residents and visitors throughout the year. A unique characteristic of Lake Dora is that it is home to an active antique boat community and is part of the Antique and Classic Boat Society (ACBS). Lake Dora's neighbor, Tavares, hosts the largest event show featuring antique and classic wood boats in the United States.

#8 Tour Guides & Rentals
Cruising Lake Dora has been made easy by a variety of establishments including tour guides and water sport rentals. Depending on what kind of fun you're looking to have, a variety of options are available when it comes to boats, jet skis, kayaks, canoes, and more! Visitors can even choose to take the guided tour route and really sit back and relax on one of nature's finest lakes.
#9 Sunset Paradise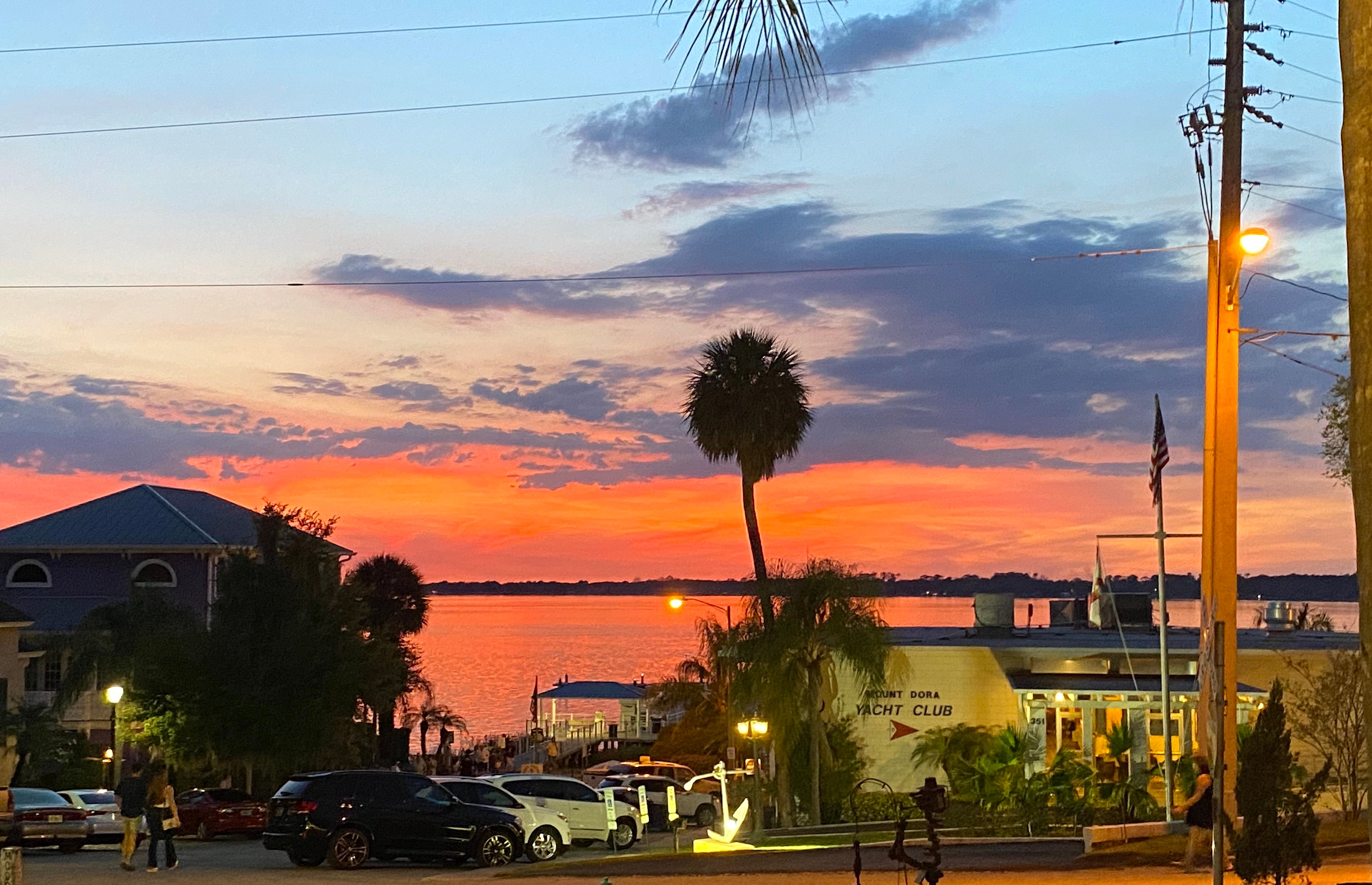 The area of Mount Dora attracts thousands of visitors a year and it's easy to see why. It's home to a variety of gorgeous communities, enchanting and almost hidden roads, charming historical sights, a beautiful body of water, and a thriving and unique downtown area. On any given day, residents and visitors enjoy getting out and exploring all this beautifully dressed town has to offer, but one of the best things about the area is simply taking in its natural beauties such as the sunsets over Lake Dora. Whether seen from land or water, the orange, pinks, and yellows just seem to stand out in perfection over Lake Dora!
#10 Lakefront Real Estate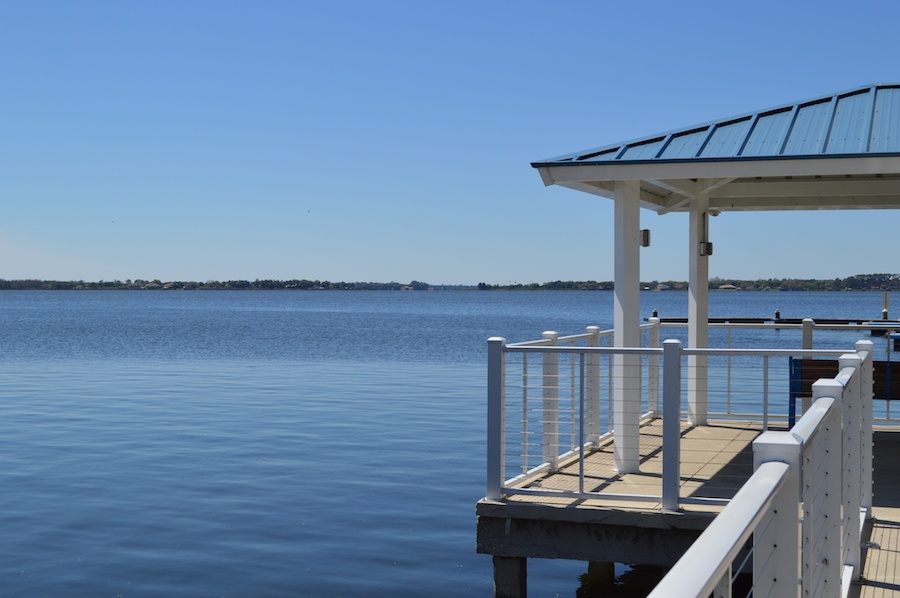 If you're looking for a peaceful take on life, Lake Dora is home to some of the area's most luxurious Real Estate. Enjoy a sleek redesigned home with French doors, a screened-in pool overlooking the lake, or a charming bungalow. Whether you're creating a lifestyle on the docks, searching for your perfect serenity, or just enjoy lake views right from your very own home - the Lake Dora lifestyle has some of the best!

Looking for your own piece of Mount Dora, FL?
See all homes for sale:
Up Next

: