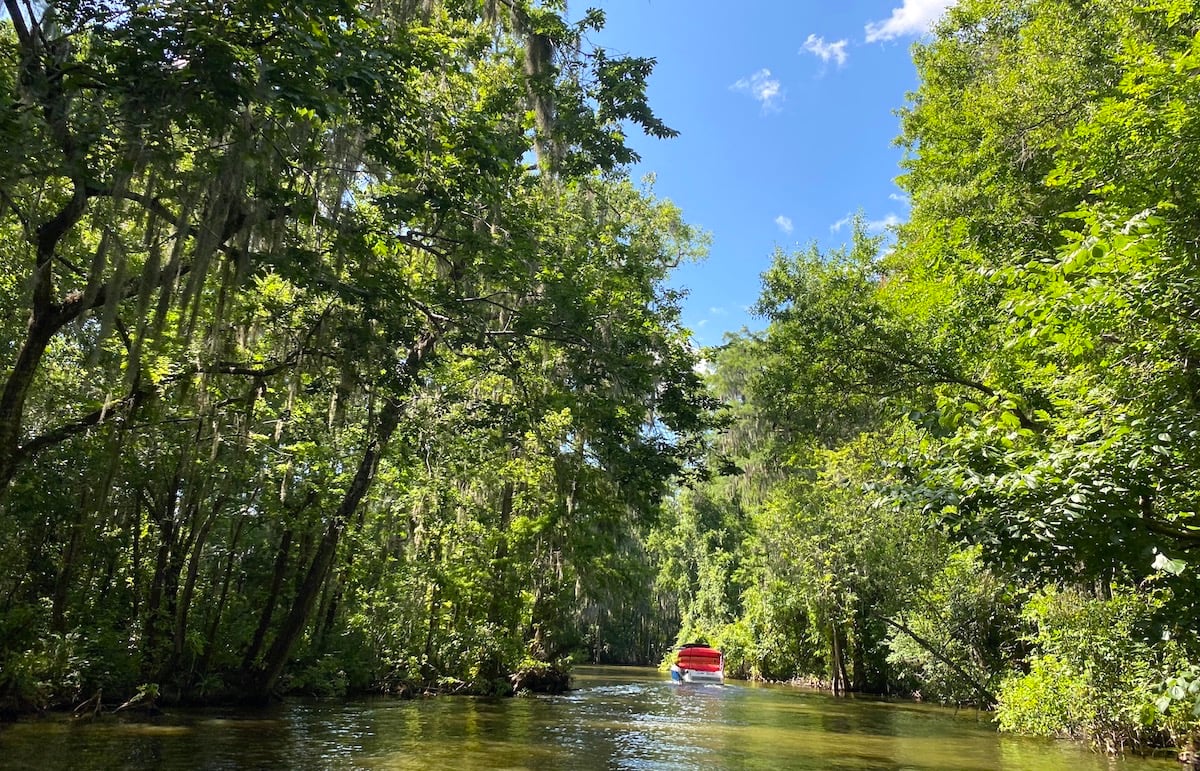 Spending time on the water and enjoying the outdoors is one of Florida's most sought-after lifestyles. From the fresh air and adventures to the memories and recreation, being out on the water is a favorite local pastime.
One of the top places to live the lakefront boating lifestyle is none other than Lake County, Florida. As the name suggests, the area is brimming with sparkling bodies of water, and that's just the beginning of why this county is so attractive for avid boaters.
Thanks to recreation, unique waterfront features, a convenient location, and so much more, here's a closer look at how Lake County offers some of the best lakeside living for boaters:
The Lake County Lifestyle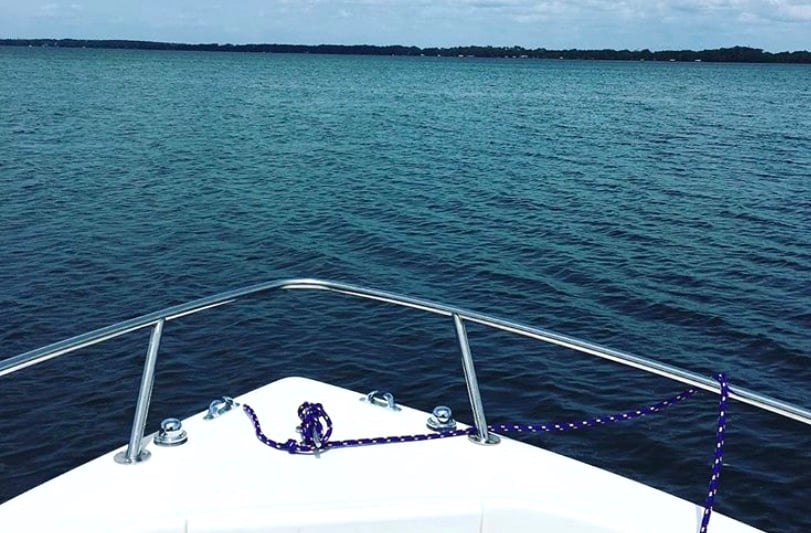 Lake County is one of the most unique places to call home in Florida. While its Central Florida location provides favorable access to some of Florida's top attractions, its real differentiator is how it fits the unique needs of those looking to enjoy lakeside living and the sought-after 'boating' lifestyle.
From the large number of lakes, top spots for fishing and watersports, delicious waterside dining, lakeside Real Estate, and the miles of beautiful natural scenery to explore - it's truly one of a kind when it comes to opportunities for boating and lakeside living. First, the large number of lakes that call the area home offers locals a wide variety of places to explore by boat:
Surrounded By Water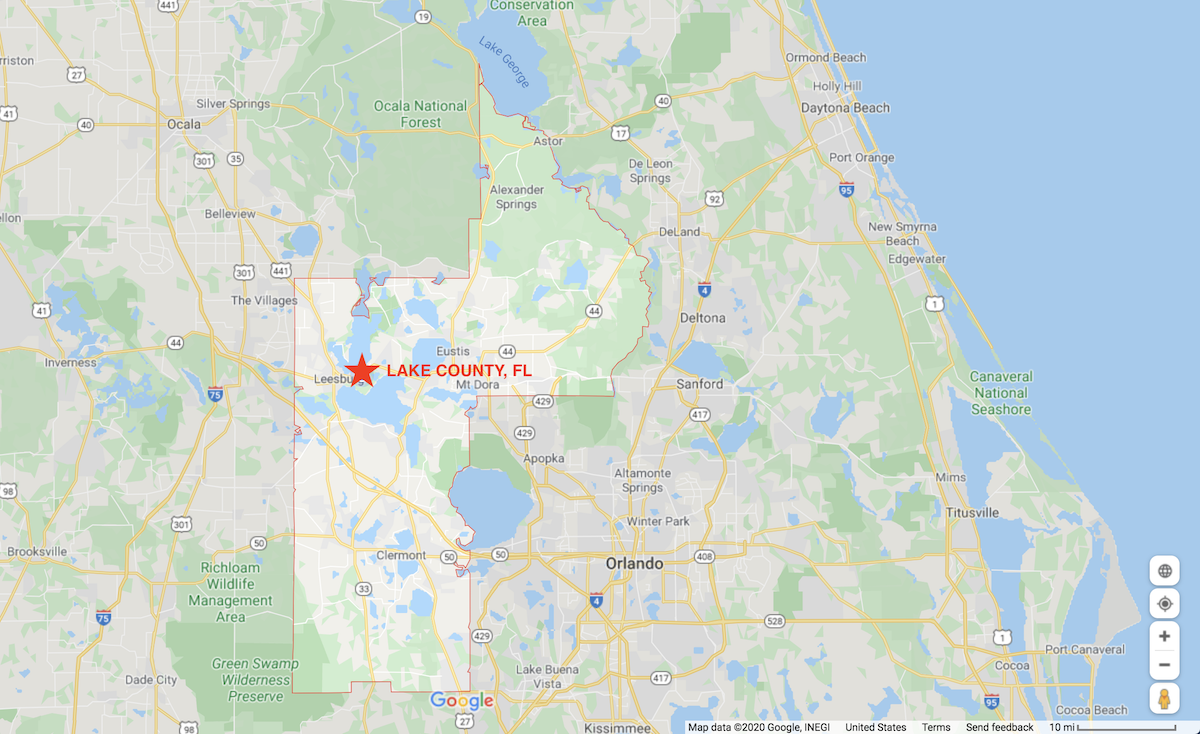 With over 1,000 lakes and rivers intertwined throughout, boaters have a significant amount of options for spending the day on the water. Also, thanks to the many series of lake connections and waterways present, it's easy to spend the day exploring many different lakes and enjoying some of the state's most scenic and beautiful nature along the way.
Chains of Lakes
The pure number of lakes in Lake County is a big part of what makes the area ideal for boaters, but it's the chains that add even more to its appeal. The ability to easily cruise from one unique town or local hotspot to the next can make every trip unique.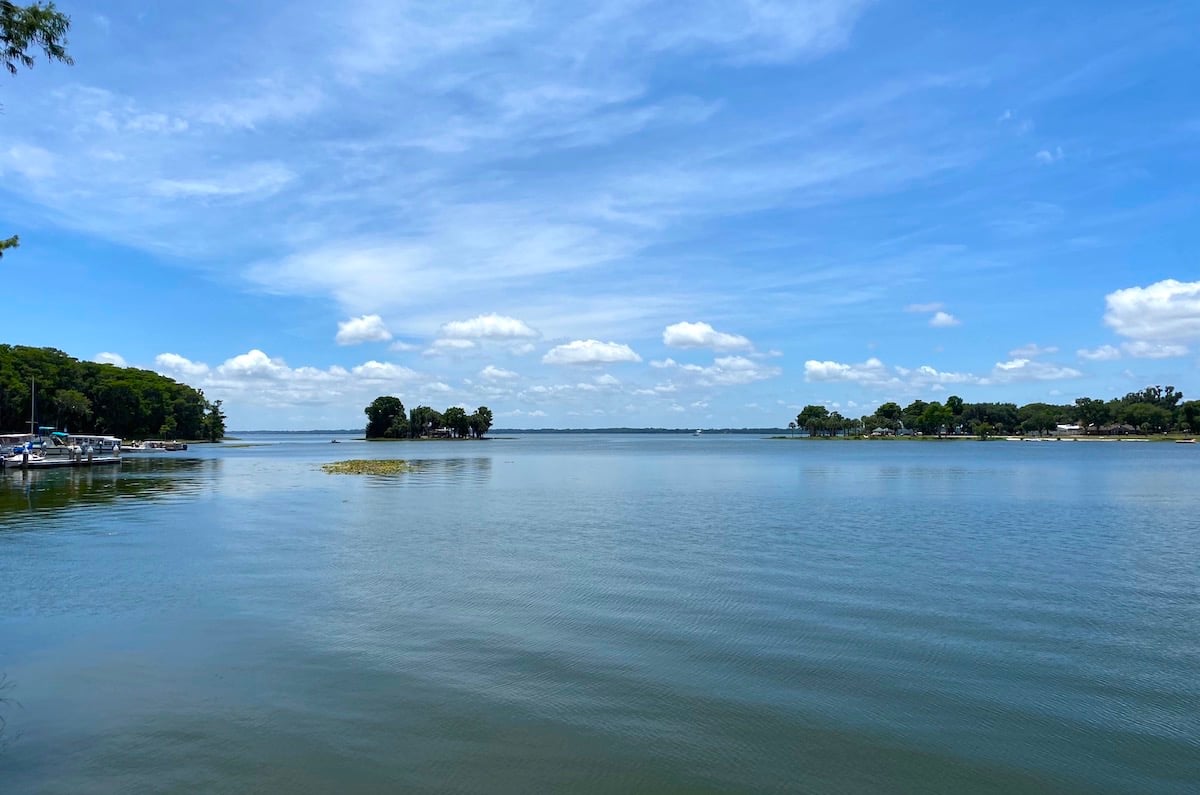 Made up of eight lakes, the Harris Chain of Lakes has seven lakes connected by navigable waterways and one that is not, Lake Yale. The linked bodies of water in this chain include Lake Griffin (9,428-acres), Big Lake Harris (15,321-acres), Little Lake Harris (3,718-acres), Lake Dora (4,502-acres), Lake Beauclair (1,134-acres), Lake Eustis (7,833-acres), and Lake Carlton (384-acres). Together, this chain consists of some of the largest lakes in the state. Accessing the Harris Chain of Lakes can be done from several surrounding cities, including Leesburg, Fruitland Park, Eustis, Tavares, Mount Dora, Howey-in-the-Hills, and Yalaha.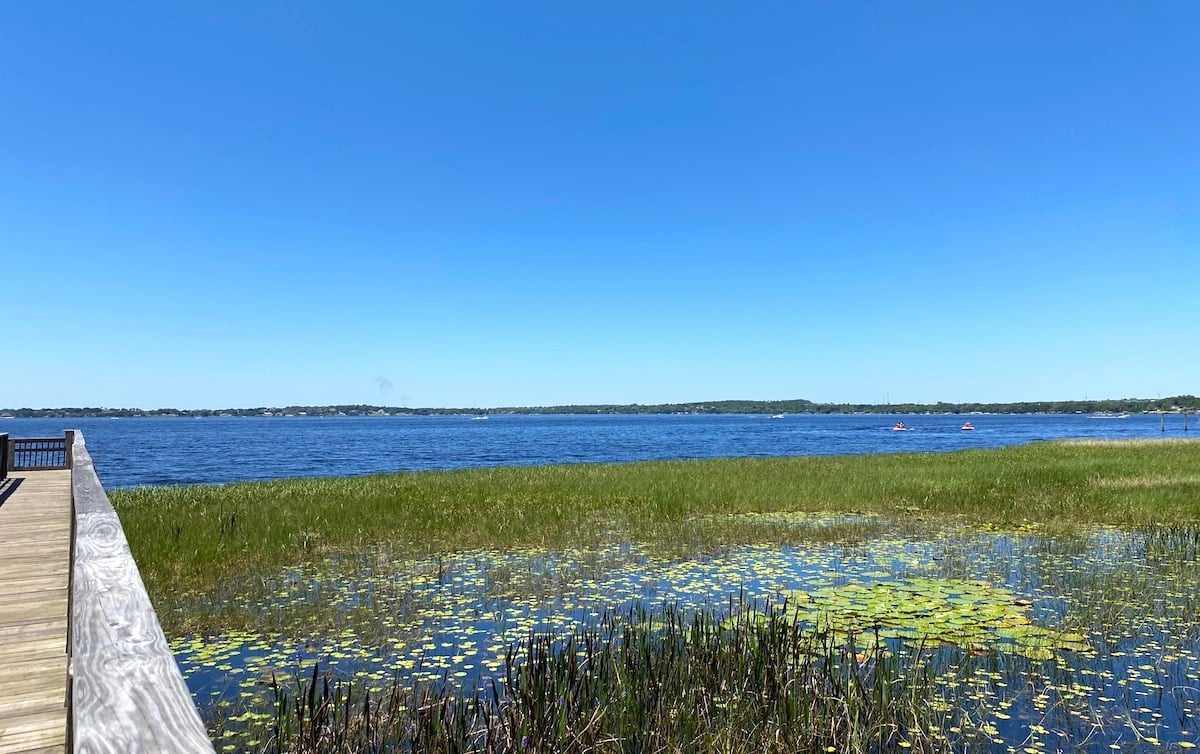 In the southern parts of Lake County, spanning portions of beautiful Clermont and Groveland, Florida is the Clermont Chain of Lakes with 11 total lakes. They include Lake Minneola (1,888 acres) Lake Minnehaha (2,298 acres) Lake Winona (64 acres) Lake Louisa (3,634 acres) Lake Palatlakaha (102 acres) Lake Hiawatha (49 acres) Wilson Lake (32 acres) Lake Susan (81 acres) Lake Crescent (122 acres) Cook Lake (21 acres) Cherry Lake (401 acres). This chain of lakes is one of the most recreational polished lake systems in Florida and famous for its watersports.

Another smaller chain in the Umatilla area is called the Holly Chain and locks together three lakes. This area, including various other parts of Lake County, also has several smaller lakes dotted throughout - adding to the large number of fantastic opportunities to get out on the water and explore its many offerings.
Unique Lake Features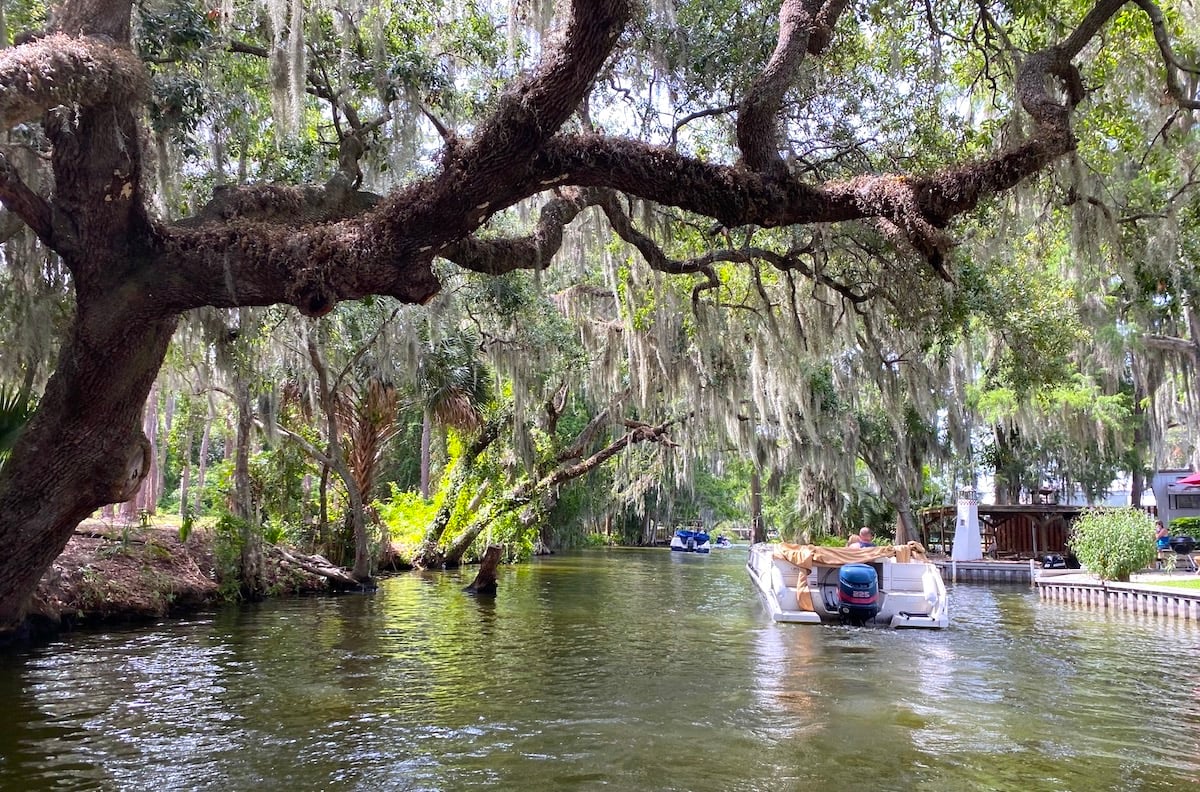 Accompanying the many water bodies are unique features, and natural beauties tucked away in a large number of lake connectors. One of the most notable lies between Lake Dora and Lake Eustis called the Dora Canal. Known initially as Elfin River, this mile-long waterway exudes such a majestic and wildlife-rich environment. Large canopying cypress trees, some 200 years old, and Spanish moss line the canal's edges for a picturesque cruise. It's one of the most famous canal destinations around and worth every minute.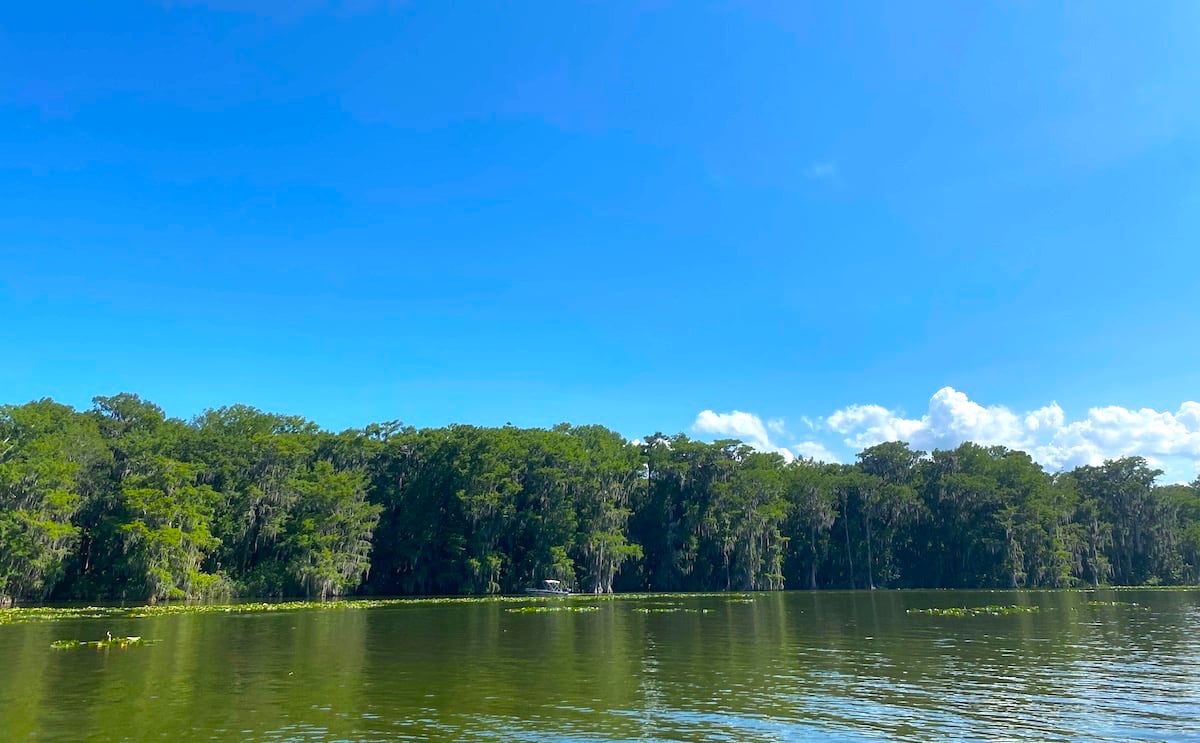 Another beloved avenue for avid boaters is the Dead River connecting Lake Harris to Lake Eustis. It's notorious for its calm waters as there is no sustaining current running through it other than the wake of passing watercrafts.


Between Lake Eustis and Lake Griffin is an exciting journey in waiting by way of Haines Creek. Encompassing a six-mile-long ride and a lock about halfway through, this water trail is an interesting pathway with tons of wildlife and serene sights. If you're really up for an adventure, once you've reached Lake Griffin from Haines Creek, the Ocklawaha River link can take you to the St. John's River and on to the Atlantic Ocean.

No matter what lakes, canals, or rivers you set your sights on, the choices throughout Lake County provide an endless selection for boat days!
Famous Fishing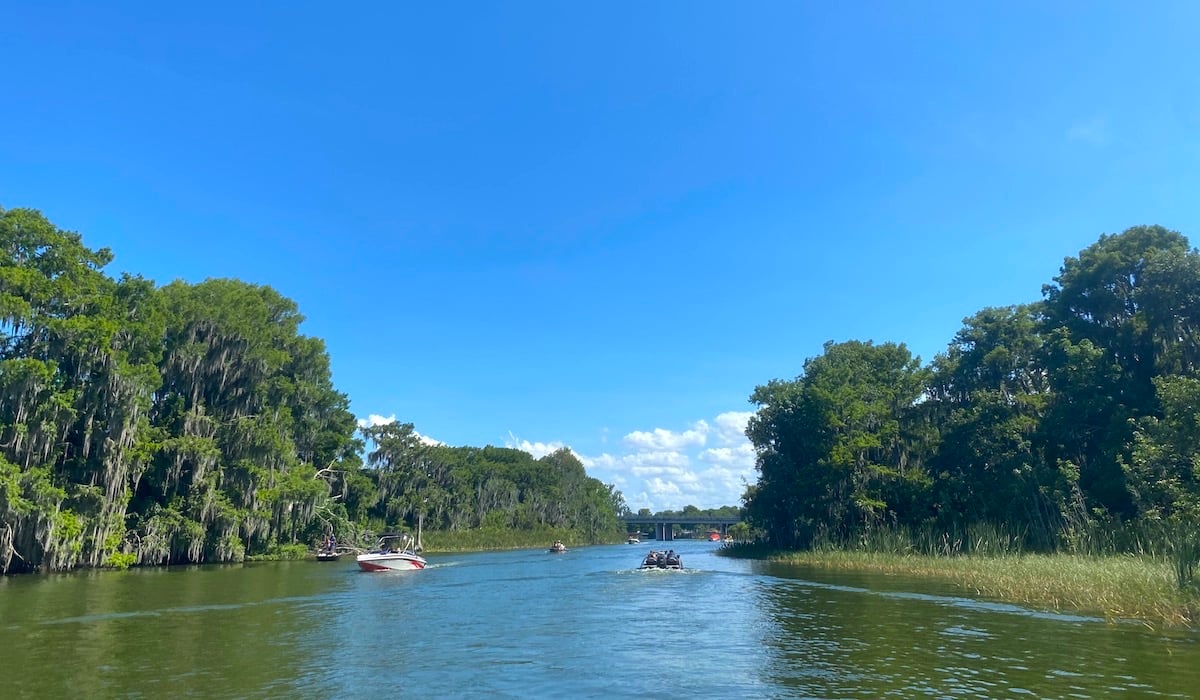 If having an endless amount of lakes and waterways to cruise on is not enough, there are tons of lakes throughout Lake County that are great for fishing as well. It's a popular and relaxing way to spend the day, and several tournaments are also held here throughout the year, bringing anglers in from all over the country hoping for that award-winning catch.
Lake Harris and Little Lake Harris are some of the best spots to cast a line in the Harris Chain of Lakes. Largemouth bass and crappie are the most common types and can be found in almost every lake in the area. Other types of fish can include bluegill, redear sunfish, sunshine bass, and even channel catfish.

Clermont and the Holly Chain of Lakes are renowned fishing destinations as well. In particular, Lake Minneola and Lake Louisa within Clermont's Chain have proven to be some of the best producing waters in the area.
Lake Amenities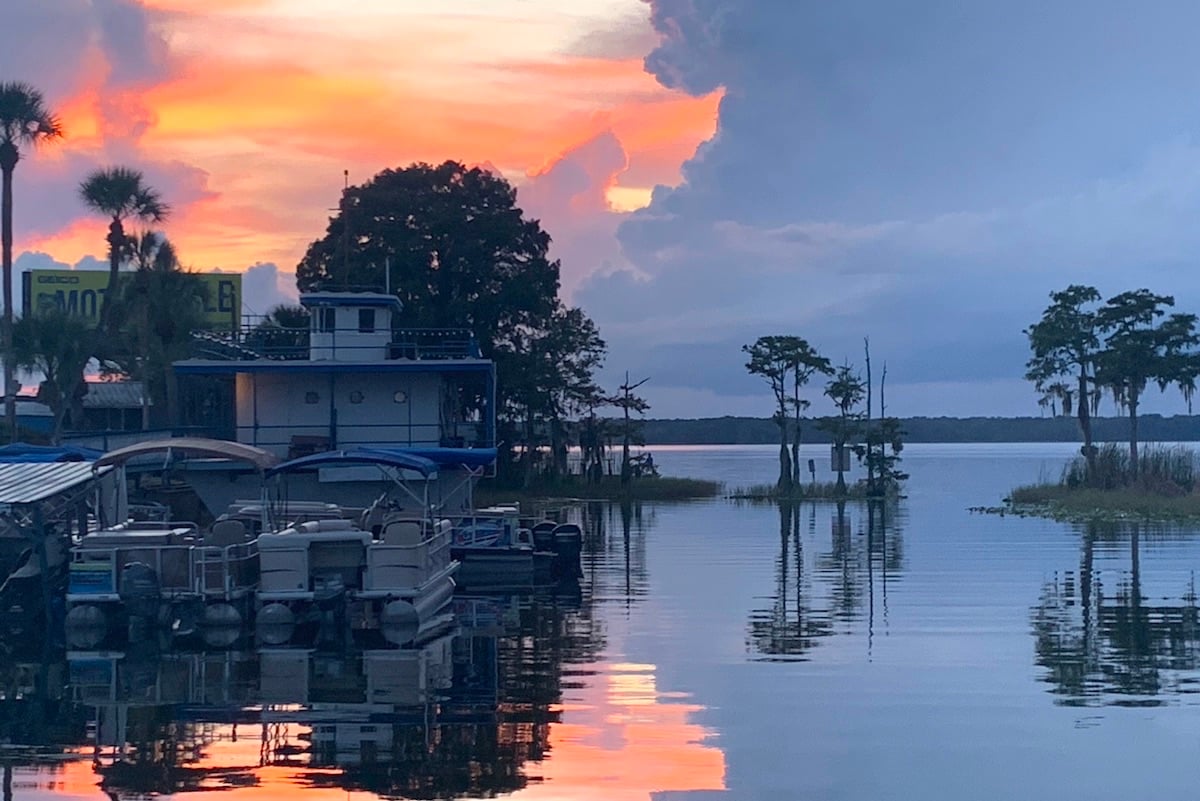 With over 200 square miles of water, large portions of Lake County wrap around and along the shores of its glistening lakes:
Lakeside Retreats
Let's start with the iconic domains dubbed the 'Golden Triangle.' This area consists of three unique and historic hometowns of Eustis, Tavares, and Mount Dora. All have top downtown districts in the area and are bordered by some of the largest Florida lakes.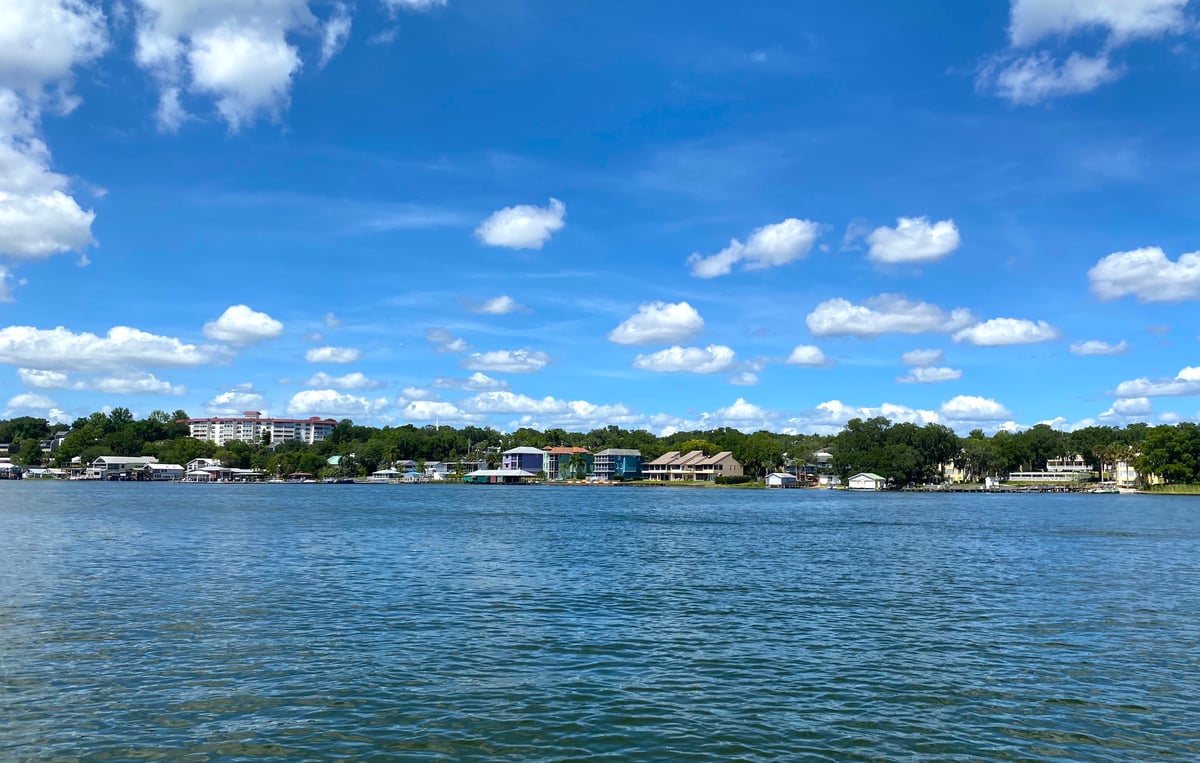 Lake Eustis hugs most of Eustis, making it a vibrant waterfront town with several great waterside parks and restaurants, including local favorites such as Gators Dockside and the Oyster Troff. Tavares and Mount Dora border Lake Dora, one of the most prestigious lakes in the Harris Chain.
The massive size and the surrounding towns make it a very convenient and famous arena for boaters. Mount Dora is nicknamed the 'New England Town of The South' with a lively waterfront downtown district and tons of historic charm and unique establishments.
Tavares is also an exciting lakeside town and commonly referred to as the 'America's Seaplane City.' It's not uncommon to see these planes land and take off throughout the day. There are several spots to pull up to the downtown area and grab a bite or refreshing beverage - some of the favorite stops include Kalua Beach Bar, Puddle Jumpers, and Tiki West.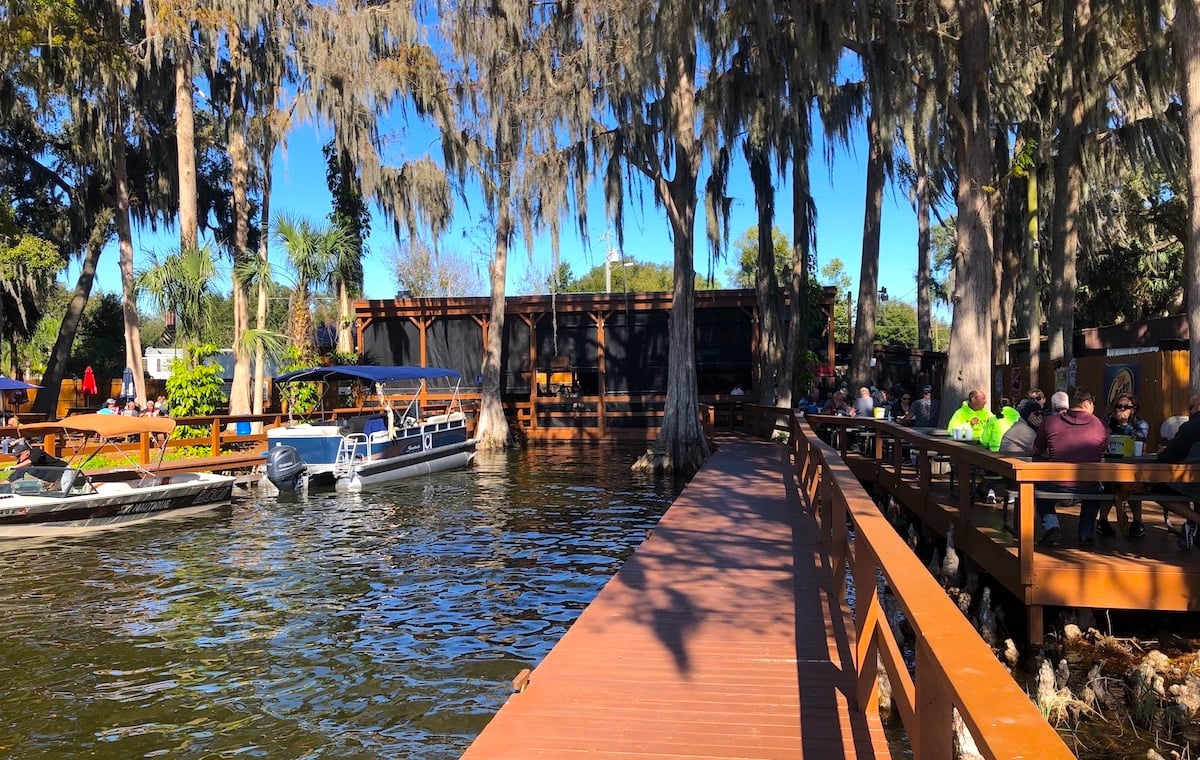 Another hidden gem along the Harris Chain of Lakes includes the ultimate lakeside retreat known as Palm Gardens Restaurant & Marina. This treasure sits alongside Dead River and provides food, drinks, gas, and even a boat ramp. If you continue through Dead River towards Lake Harris, you can find even more serene amenities, including Lake Harris Hideaway. This waterside restaurant has several boat slips and is tucked back among lush vegetation, making it a real paradise for water-loving individuals.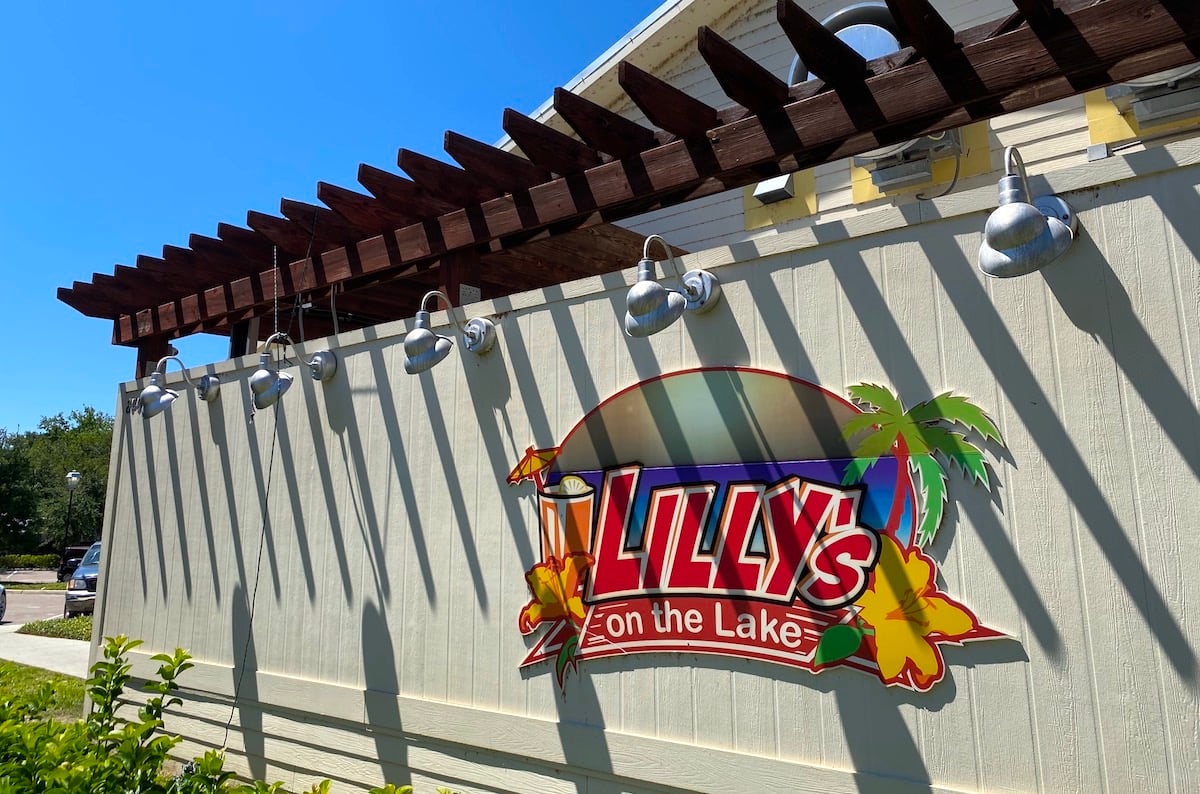 The Clermont Chain of Lakes yields several great amenities as well. Lilly's on the Lake is a lakeside eatery off Lake Minneola and a popular favorite with a beach-like shoreline. Boaters can easily pull up and join in on the fun or explore more of the surrounding area, which is encased by the famous Waterfront Park. Another great spot on this lake includes the Tiki Bar & Grill, known for its laid back vibe and gorgeous lake views.
Ramps & Marinas Galore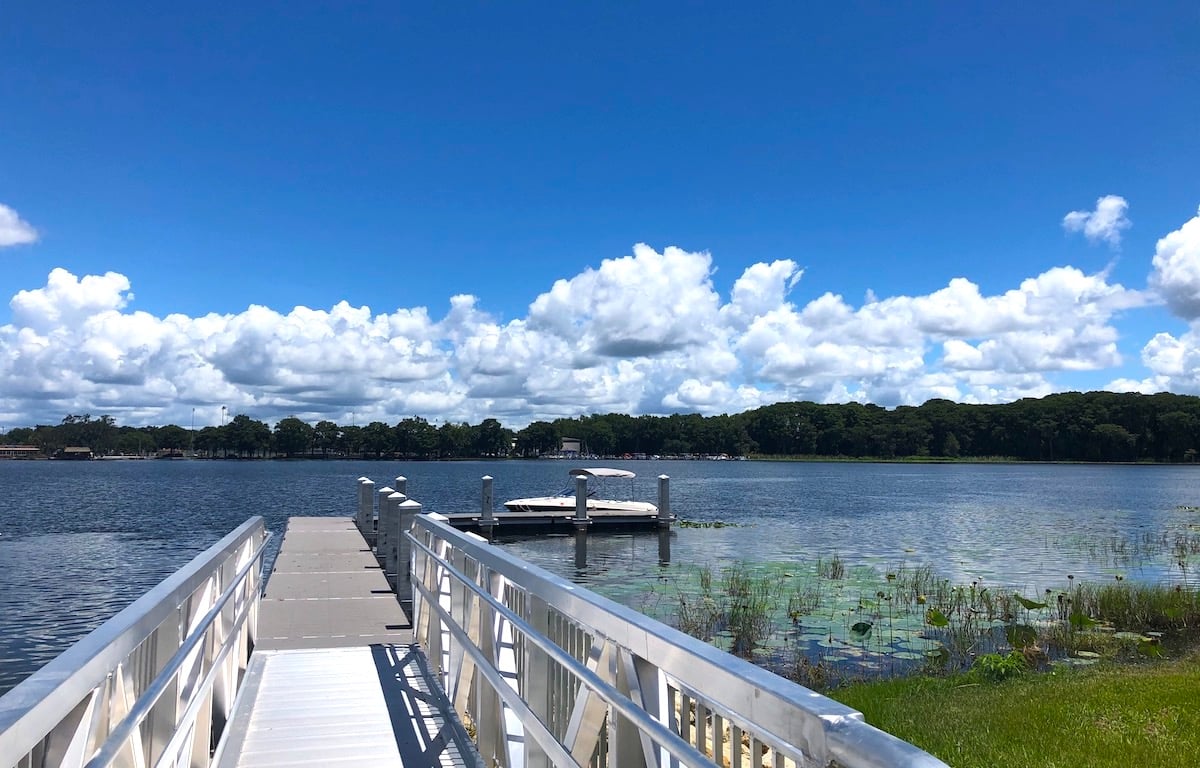 Getting out on the water is an essential part of starting your boat day or fishing excursion, and almost every turn in Lake County provides easy access to the lakes. Take your pick from the 40+ boat ramps scattered throughout. There are also over 14 marinas to help with storing as well. Not to mention, the countless communities and home options that provide additional ramps or private docks are another great advantage of the area.
Communities & Real Estate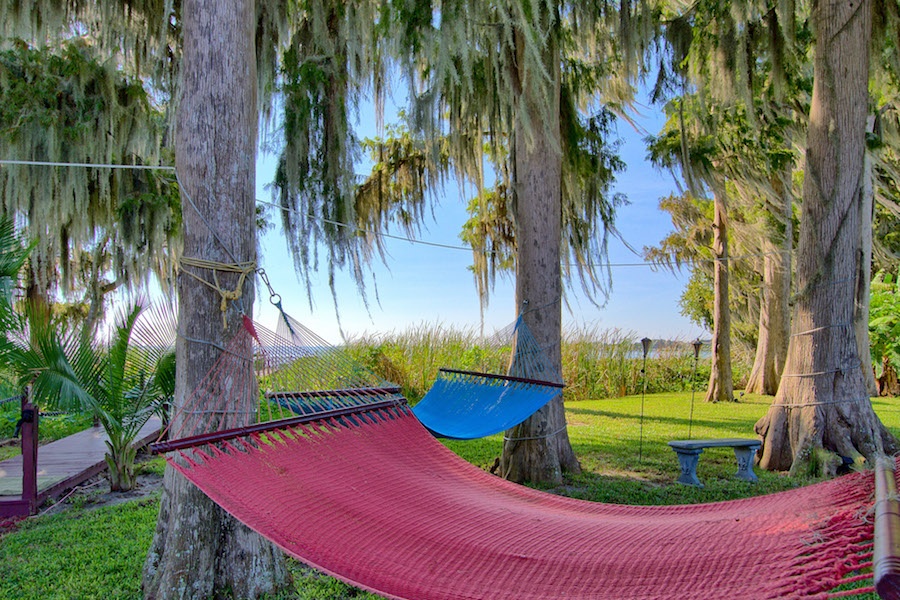 Lakeside living is part of Lake County's specialty, and many homes are designed with the 'lake life' in mind. A vast majority of the communities and Real Estate options are boat friendly and conveniently accommodate the boating lifestyle.
In addition, several communities even provide boat storage as well. This perk can help with additional cost savings and make it even easier to access the area's lakes. Boating clubs, dealerships, and even service centers come by the handfuls in the area as well, and can help ensure that if you need assistance with anything boat related, you'll have plenty of options nearby.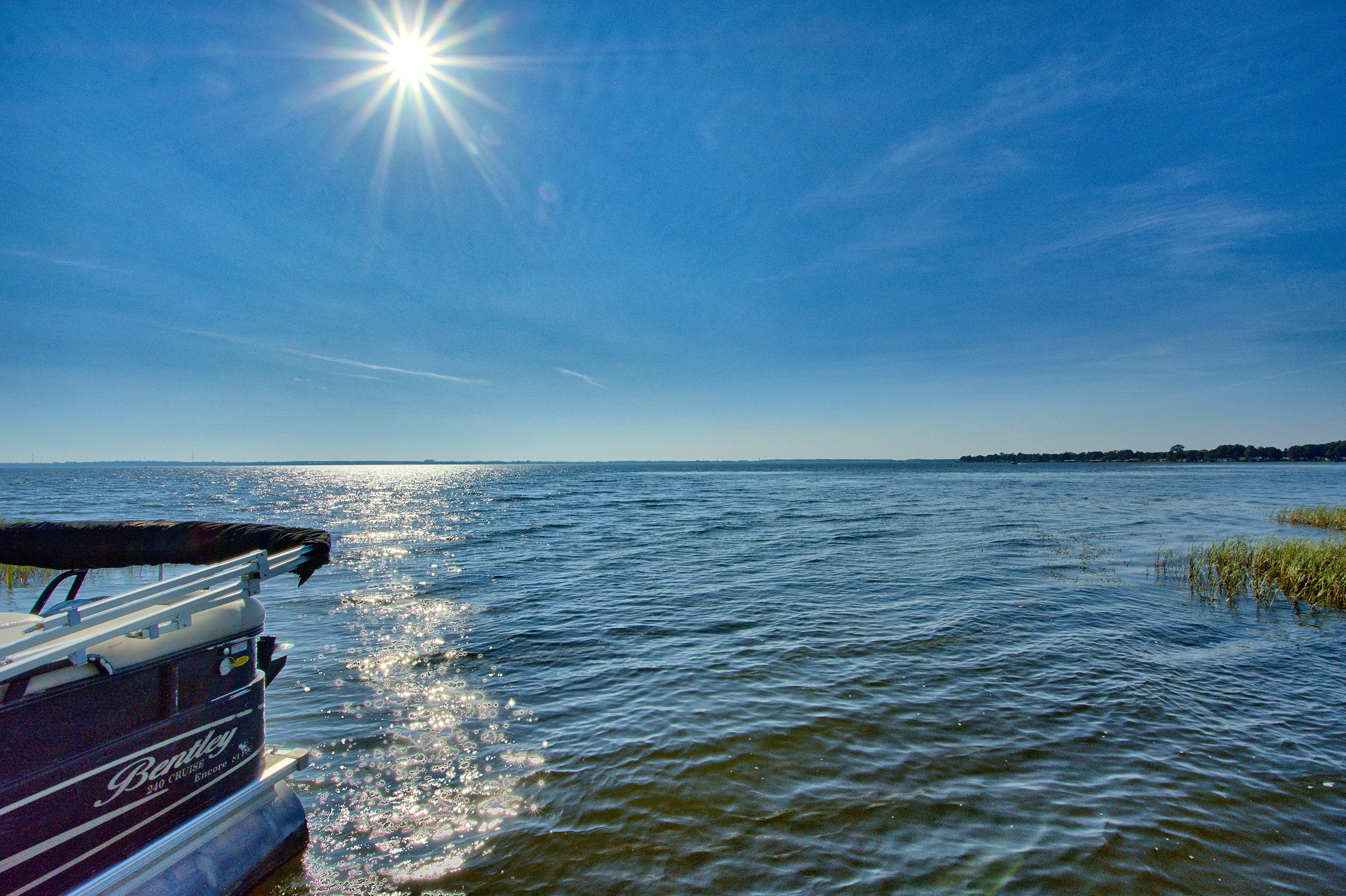 Whether you're looking to join the boating lifestyle or are simply searching for a serene atmosphere and Florida lake views, Lake County provides some of the best accommodations and Real Estate options. From lakefront abodes to lakeside communities, the choices are beautiful and take your boat days to the next level.
Overall Lake County, Florida, and it's sought-after communities offer the perfect environment for lakeside living and is a true boater's paradise!
Looking for your own piece of paradise in Lake County?


See homes for sale here

:
Up Next: