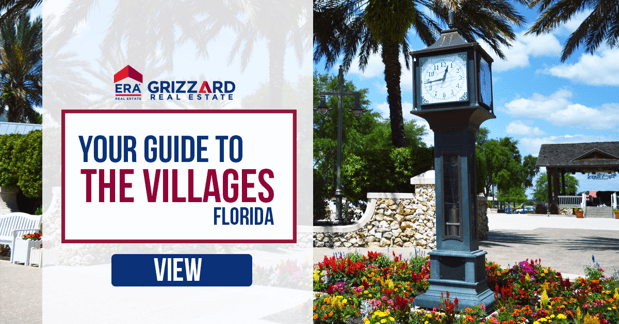 The Villages, Florida is a 55+ community world-famous for a thriving Active Adult lifestyle. Offering an exciting variety of restaurants, highly rated golf courses, and a full activities calendar, The Villages, FL homes for sale continue to be some of the most sought-after for those looking for their new friendly hometown.
Here is a comprehensive guide to why The Villages, FL remains one of the premier 55 Plus communities in Florida, and which hotspots you should be sure not to miss when visiting the famous community.
Fun-Filled Activities & Events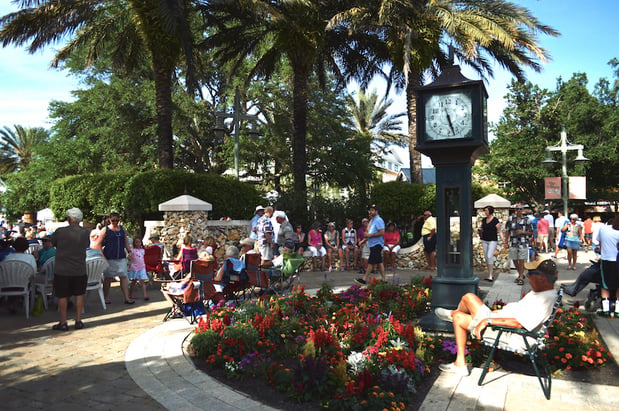 One of the best components of living in The Villages, FL is the wide array of opportunities to mingle with neighbors, creating an inviting and welcoming atmosphere.
Take a peek at the calendar, regularly packed with activities including sports clubs, drama lessons, polo matches, and much more, catering to such a diverse set of interests. There are also two movie theaters within the community where residents can easily catch a show.

Don't miss a trip to the three different The Villages Town Squares® within the community offering various forms of live entertainment on a nightly basis and great gathering spaces for residents.
Special parades and holiday events are some of the most popular activities that take place, along with events such as car shows, crafts shows, and meet and greets to name a few!
Staying Active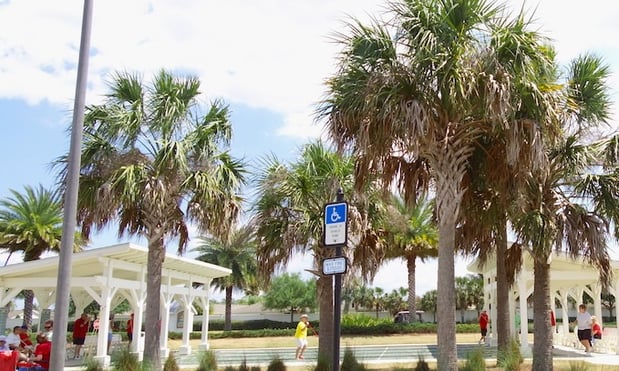 Maintaining a fit and active lifestyle is as easy as it gets and a popular way of life in The Villages, FL. Attend one of the regular dance and fitness classes - they offer a great way to work up a sweat! There are also organized activities for cycling enthusiasts, basketball lovers, and wide range of other athletic activities designed to keep residents moving.
It's also no secret that The Villages, FL is an ideal place for golf lovers, as residents have access to dozens of courses and a number of different country clubs.
Take a lesson at the local golf academy to spruce up your swing or pick up the game! The Villages, FL also boasts a number of different recreation centers scattered throughout the area, each bringing a calendar of unique events and activities.
Some of the most popular features of The Villages, FL also include the various pools. Swim classes, water aerobics, and organized water sports are great ways to combine a low-impact workout and meet your neighbors!
Stop by one of the horseshoe pits, dog parks, shuffleboard courts, and many more hotspots that are available whenever residents are in the mood to get outdoors for a fun, active activity!
Shopping, Dining & Beyond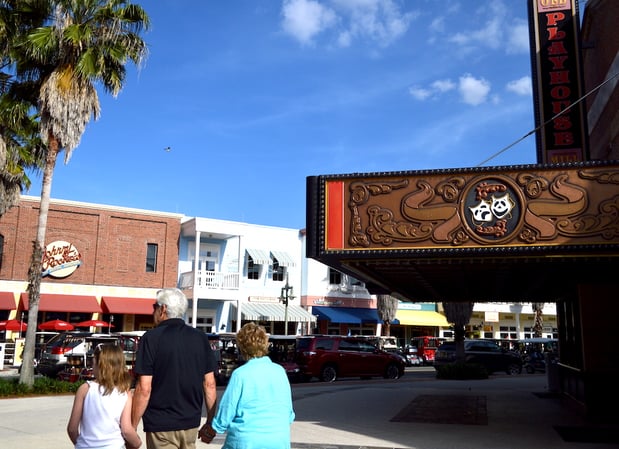 After a day of working up an appetite, there are a great number of options when it comes to finding a good meal. For an eye-popping sunset, popular local hotspots offer sumptuous views over Lake Sumter to go along with impressive seafood and traditional bar/grill options. Although there are plenty of great spots for traditional Americana, The Villages, Florida also has a diverse group of other highly rated restaurants including VKI Japanese Steakhouse, Mediterranean-geared Amerikanos, Thai Ruby Restaurant, vegan-friendly places like First Watch, and more.
For the shoppers in the community, the area has a few different shopping centers that offer a moderately upscale shopping experience along with quite a bit of variety. Lake Sumter Landing® is known for its many different stores and regular live entertainment to go with some of the most popular restaurants in the community.
Shoppers are also in luck at the Spanish Springs Town Square®, one of the main hubs of The Villages, FL. At Spanish Springs®, a patron can find even more live entertainment and restaurants as well as features like bowling and movie theaters. Newly finished Brownwood Paddock Square® is another crowd-pleaser with its popular farmers market, western theme, and exciting collection of vendors.
Create Your Own Adventure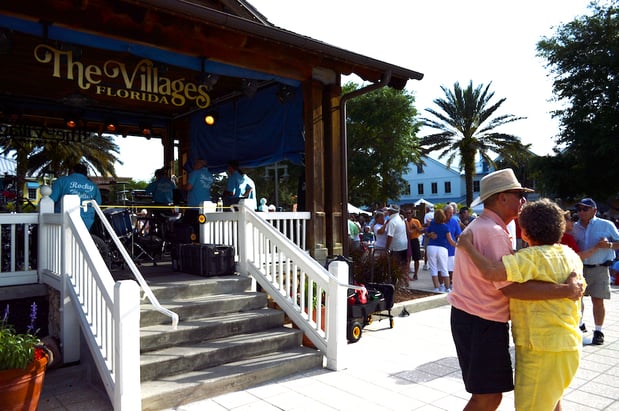 The Villages, Florida is ultimately whatever a resident makes it out to be. It is the place to be as active or as relaxed as you please. It is an ideal place to reconnect with old passions while also igniting a few new ones.
Enjoy endless ways to enjoy the local lakes, a carousel of restaurants and shopping centers, and plenty of opportunities to relax after a full day of activities. With so much to offer, it's no surprise that The Villages, Florida Real Estate remains a natural gateway to living the perfect Active Adult lifestyle.
Real Estate Options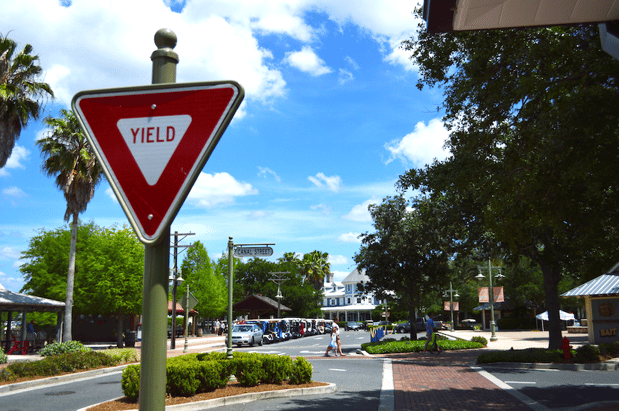 With a wide variety of home types, community options, and nearby amenities, the homes for sale in The Villages, FL truly offer something for everyone. Whether you're looking for an elegant luxury home, a classic Florida pool home, a quaint getaway, or a home walking distance to the area's top hotspots, you'll find it here.
There are a large number of models to choose from, allowing you to find the home that's just right for your needs from number of beds and baths, the kitchen size, backyard entertaining space, and more! Your dream home in The Villages, FL is waiting!
Up Next