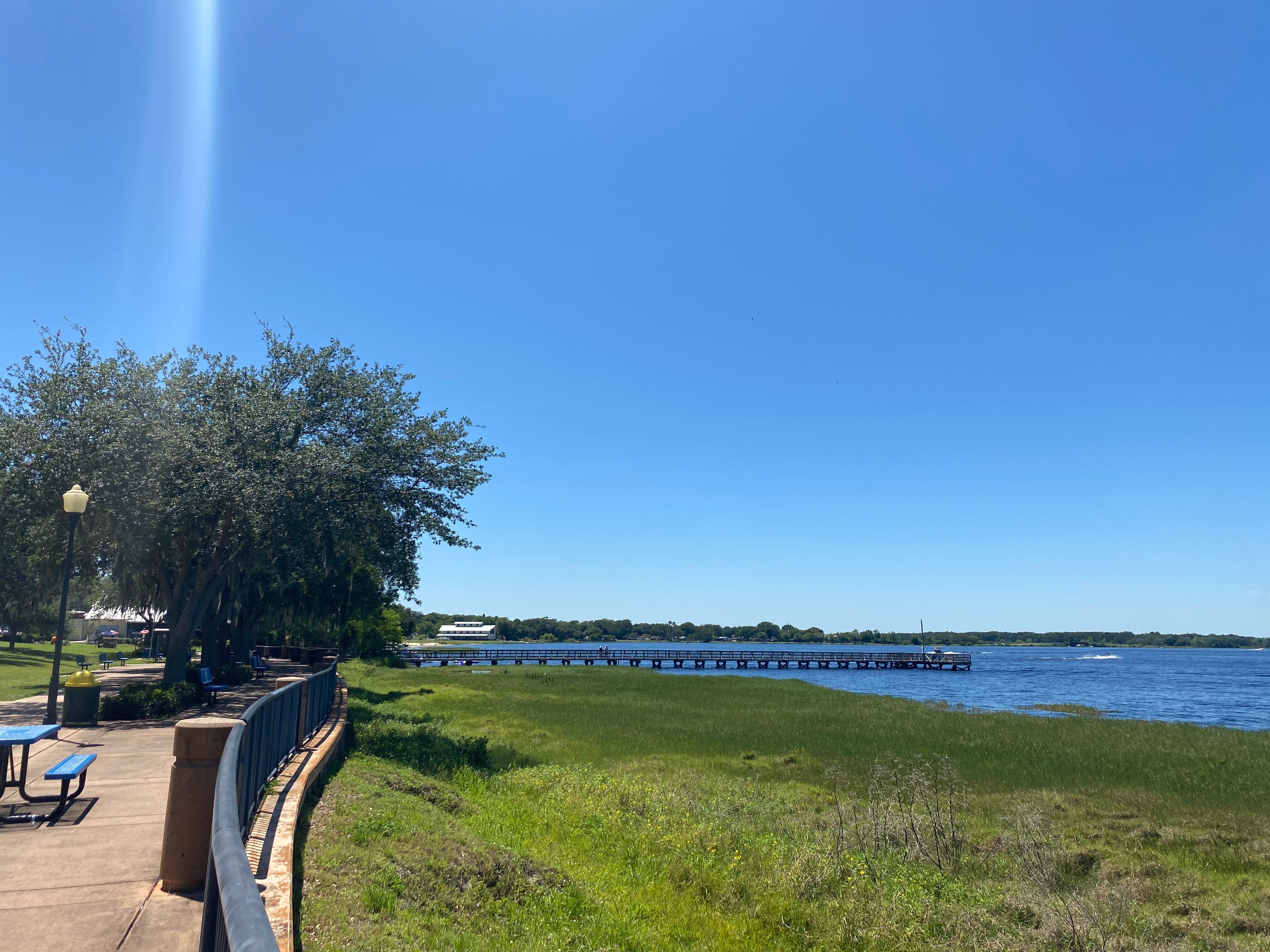 Today, it's coined as the 'Choice of Champions', but some prefer its original nickname - 'Gem of the Hills.' Either way, Clermont is unarguably a beloved and popular place to call home in Central Florida and offers a unique way of life among top outdoor recreation, beautiful terrain & scenery, and so much more.
But Clermont also offers locals & visitors some unique and iconic landmarks, hotspots, and activities that you may not have known about. Featuring historic sites, one-of-a-kind recreation, and unique Florida activities - here's a look at Clermont's top iconic hotspots you'll want to explore for yourself!
1. Sugarloaf Mountain
Sugarloaf Mountain is referred to as 'Florida's tallest mountain'. Did you just read mountain and Florida in the same sentence? Yes, that wasn't a typo!
Sugarloaf Mountain, nearby Clermont, is ranked as one of the top hills in Florida for biking and some even consider it to be #1! It reaches 312 feet above sea level and provides beautiful, scenic views.
2. Lakeridge Winery & Vineyards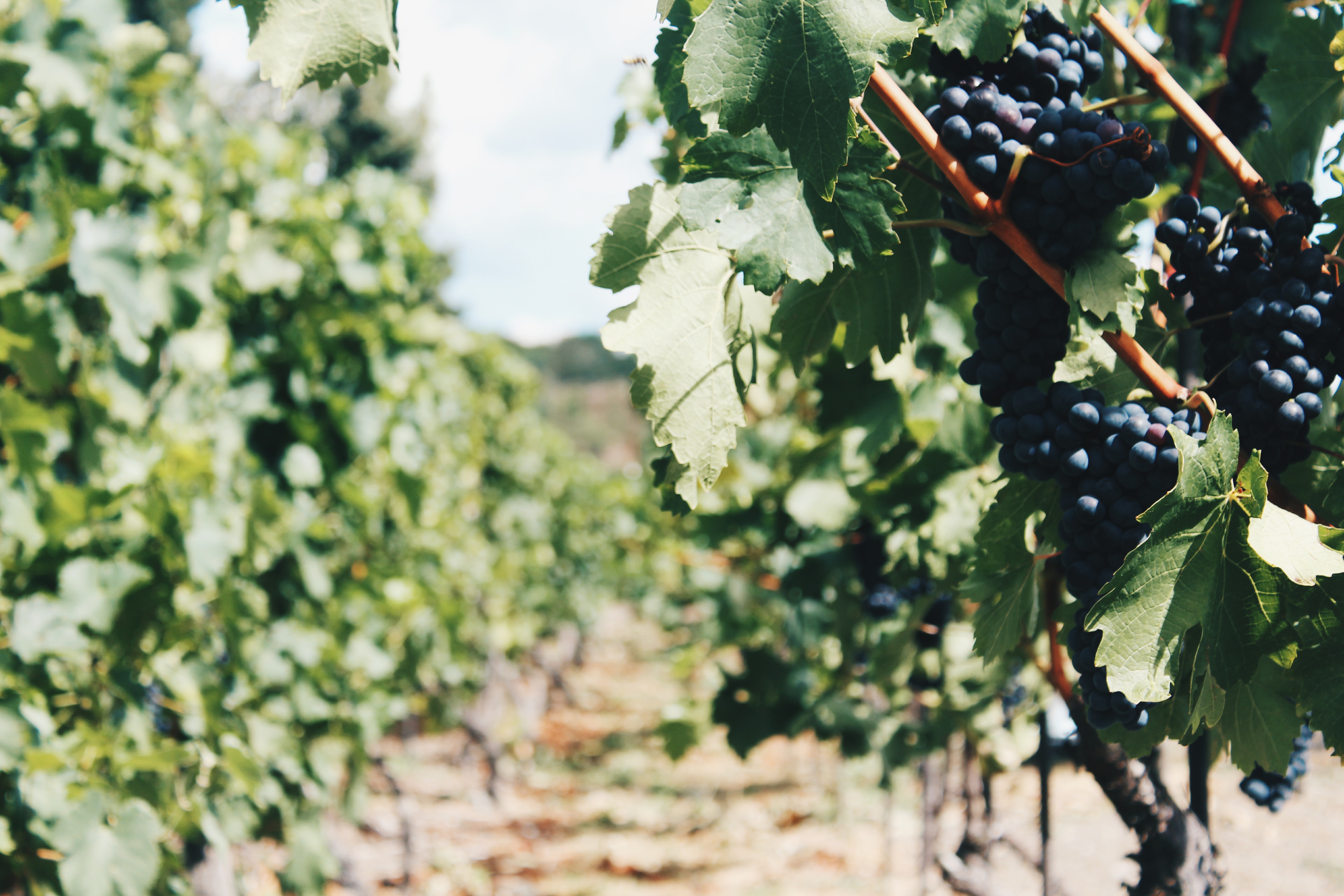 Founded in 1989, Lakeridge Winery was the center of the state's grape industry at one point in time. Today, it's still Florida's largest premium winery and pioneered the development of "premium and sparkling wines from the native Muscadine grape varieties Noble, Carlos, and Welder," as well as a few other varieties.
Visitors to the 127-acre estate can enjoy views overlooking the 80+ acres of planted vineyards, a wine shop, and can even partake in curbside pick up too. The best part, of course, are the tours and tastings. A self-guided and complimentary walking winery tour and tasting will take you through a selection of their wines at your own pace. In addition, the winery also holds several fun events throughout the year too.
3. Hall of Presidents
The Presidents Hall of Fame is a museum dedicated to the U.S. Presidents and is jammed pack full of presidential memorabilia. If you enjoy learning about history, design, or architecture, this may be just the place for you.
From films, life-size figures, a miniature white house replica, and more, this unique establishment has been a staple for quite some time as it's one of Florida's oldest and original roadside attractions.
4. Lake Louisa State Park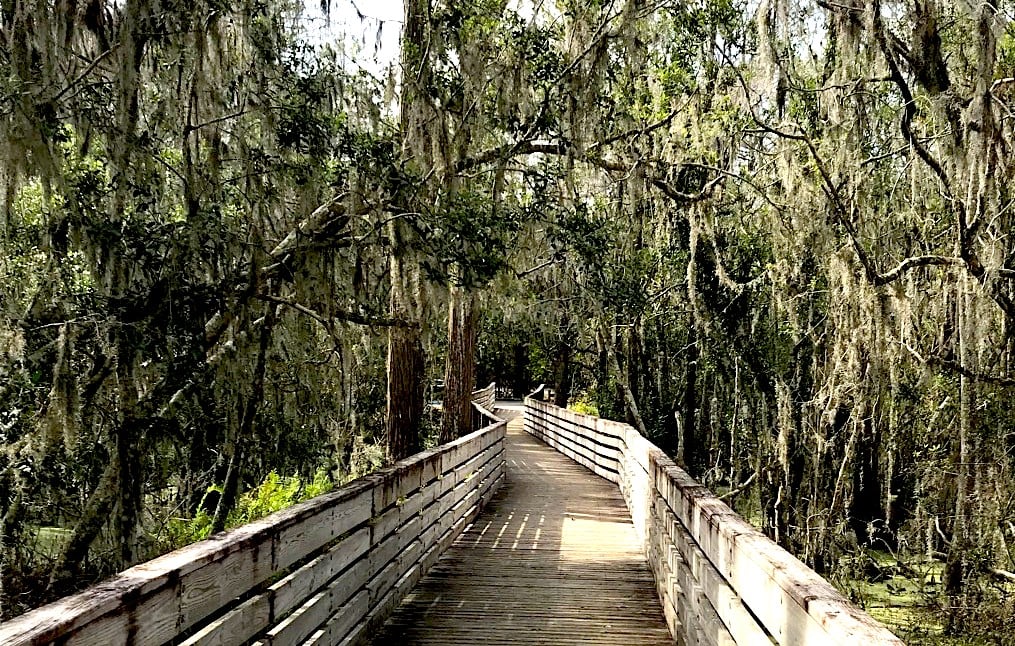 Home to 11 distinct natural plant communities, tons of wildlife, campgrounds, activities, and rentals galore - Lake Louisa State Park is described as being a 'natural theme park' and it's not hard to see why.
The park consists of 4,372 acres, and there are 3 main lakes in the park - Louisa, Hammond, and Dixie, plus several miles of paved and unpaved multi-use trails throughout!
Options for activities include kayaking, canoeing, paddleboarding, biking, hiking, camping, guided tours, and more. Visitors can reserve items within the park including several different types of water sports equipment, 20 different cabin options, a campground from one of their 60 full-facility campsites, or even a pre-set "glamping" site - that's short for glamorous camping!
5. South Lake Trails System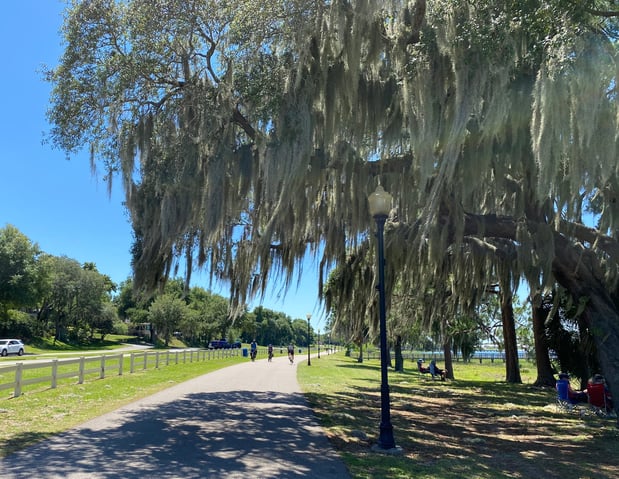 This 9-mile trails system consists of 3 parts that include the South Lake Trail, Lake Minneola Scenic Trail, and North Hancock Extension. Together, these 3 make up an iconic ride, walk, or jog for those seeking picturesque views and varied elevations - allowing for unique outdoor recreation among the hills of Clermont. The 3 trails can also be the perfect guide to a relaxing day out as you can find shopping, restaurants, historic sites, conservation areas, and more along their paths.
If you're really feeling adventurous, keep heading East on the South Lake Trail and you'll be directly connected to the 22-mile West Orange Trail that leads into Winter Garden!
There are five trailheads and at each one, you'll find parking and restrooms. Plus, there are several other amenities throughout these access points including ball fields, basketball courts, playgrounds, pavilions, and even a lakeside beach.
6. Clermont's Chain of Lakes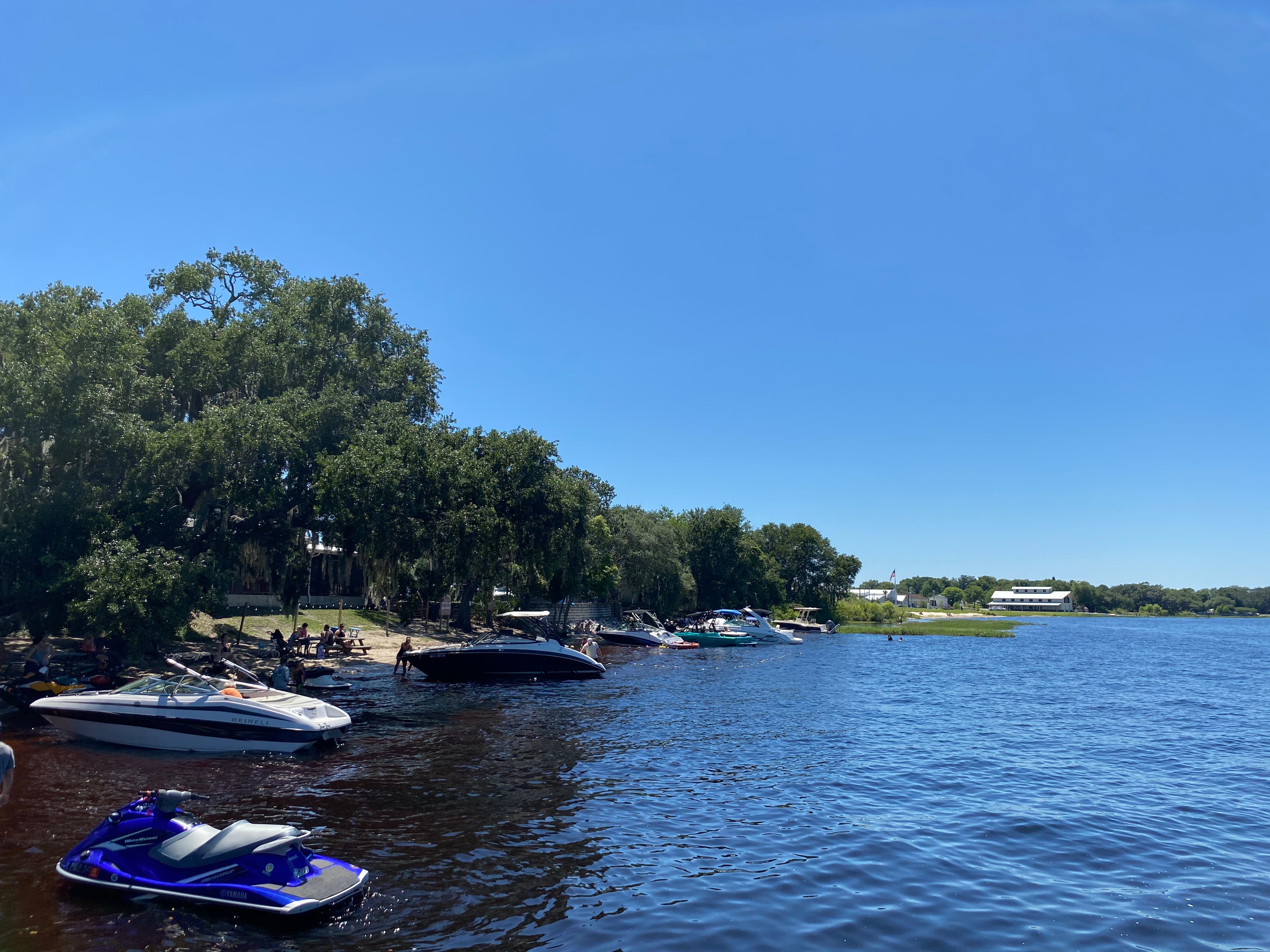 Clermont's pristine 11-lake chain includes Cherry Lake, Cook Lake, Wilson Lake, Lake Minneola, Lake Hiawatha, Lake Palatlakaha, Lake Winona, Lake Minnehaha, Lake Susan, Crescent Lake, and Lake Louisa.
Lake sizes range from 20 acres to 3,000+ acres and are widely known and loved for bass fishing, wakeboarding, jet skiing, boating, or simply enjoying the beautiful Florida weather.
Whether you're participating in one of the many fishing tournaments, sharpening your skills on your board, cruising the water, or just taking in the serene lake views - this polished chain of lakes adds one of the best aspects to life in Clermont Florida.
7. Victory Pointe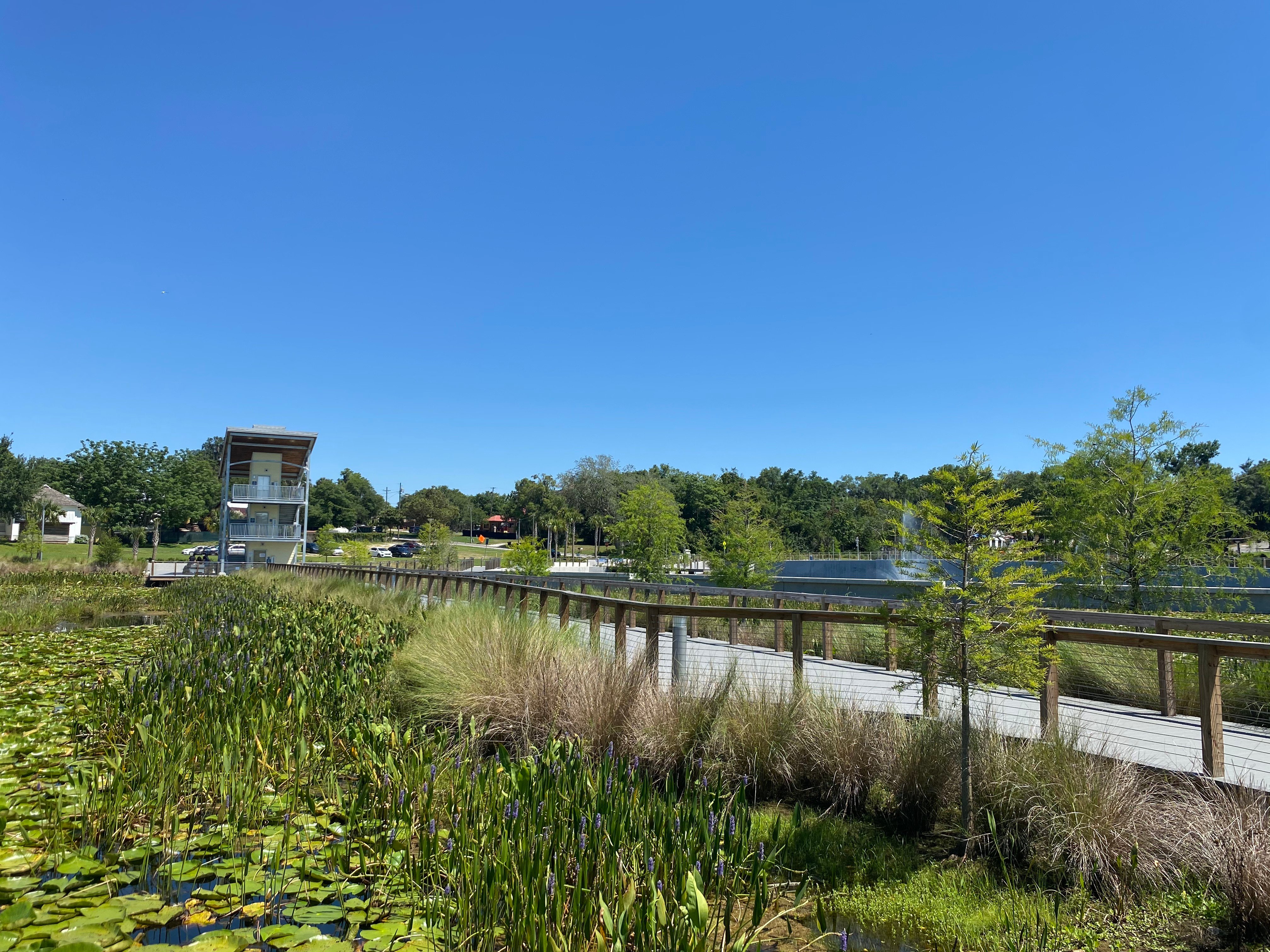 An innovative stormwater system and park have joined forces to give us the beautiful Victory Pointe at Clermont's popular Waterfront Park! Consisting of 67.73 acres, this drainage basin catches drops of rain, maneuvers them to the pond, and eventually to Lake Minneola. This system helps keep the beautiful lakes of Clermont healthy while also providing residents another great place for recreation!
8. The Famous Citrus Tower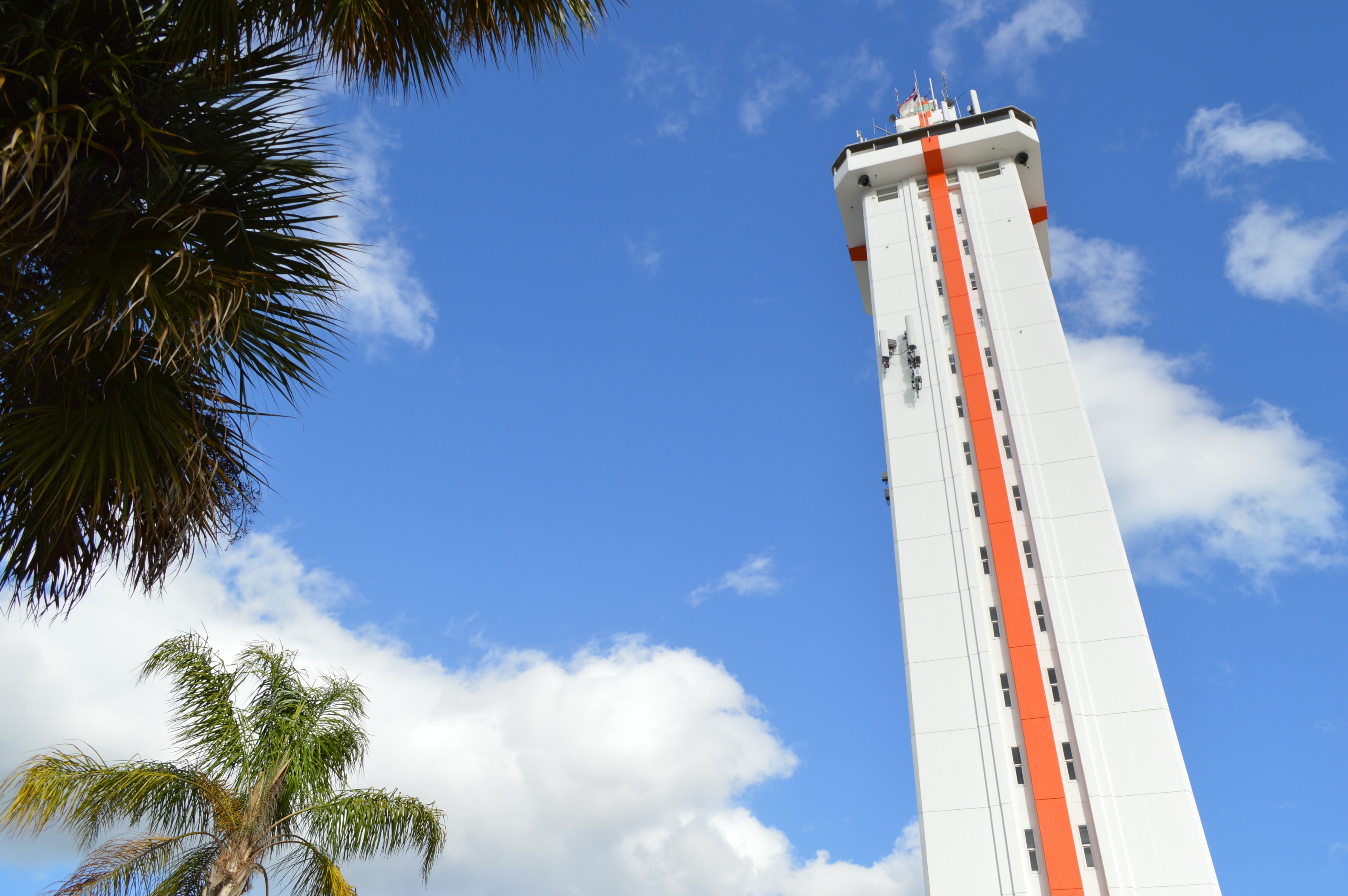 Dating back to 1956 and standing at an impressive 226 feet tall, The Citrus Tower is one of Florida's first attractions and a loved iconic landmark in Clermont! Tower visitors can take a ride to the top and enjoy a 360-degree view of the rolling Florida hills from the glass-enclosed observation deck - making it a great spot for grabbing some amazing photos and enjoying the natural beauty Clermont has to offer.
These unique, iconic hotspots in Clermont, Florida are just part of what makes the area such a sought-after place to call home. Now, the only question left is - which place do you plan on visiting first?
Up Next

: