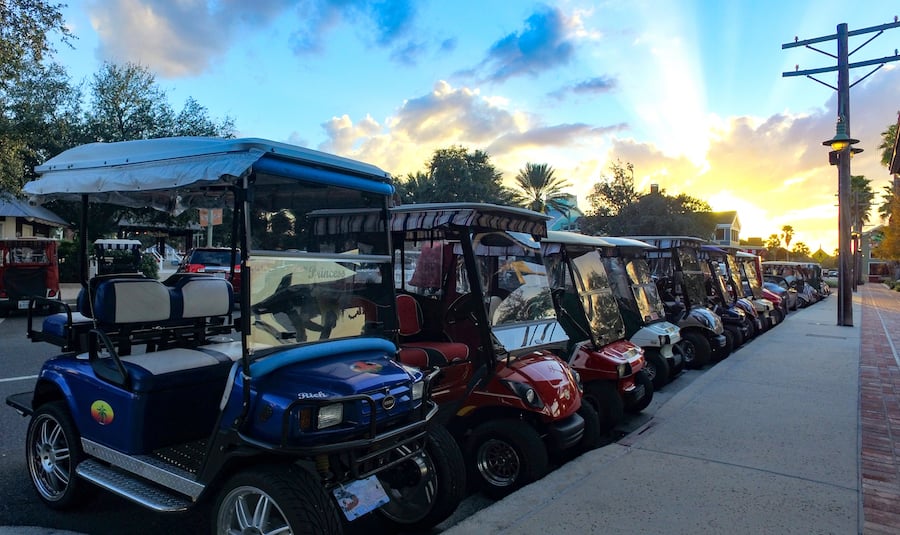 Florida has long been a desirable destination to call home, especially when it comes to Active Adult Living. However, one community stands above the rest for 55 Plus living in The Sunshine State - The Villages, Florida.

Due to the unique year of 2020, wishes for more out of homes and communities are on the rise as Florida's population is predicted to grow in 2021. As many contemplate where the next adventure lies, the famous 55+ community of The Villages, Florida, continues to draw many in as being the epitome of convenience and delivering sought-after lifestyles.

From the weather and amenities to the variety of home options, The Villages, Florida, is attracting new residents daily.

Let's take a closer look at why so many are moving to The Villages, Florida, in 2021:
Living in Paradise
The weather will always be the top attracting factor for those relocating to Florida, and residents of The Villages, Florida, are no different. After all, it's not called The Sunshine State for nothing.
On average, the high is 82, and the low is 62 in The Villages, Florida. And the average inches of snow is zero! Residents enjoy settings with sunshine and warm breezes almost every day, making this a large enticing factor for those looking to live in paradise and be able to get outdoors all-year-round. Get more insight on The Villages, FL, weather per season here!
A Growing Number of Amenities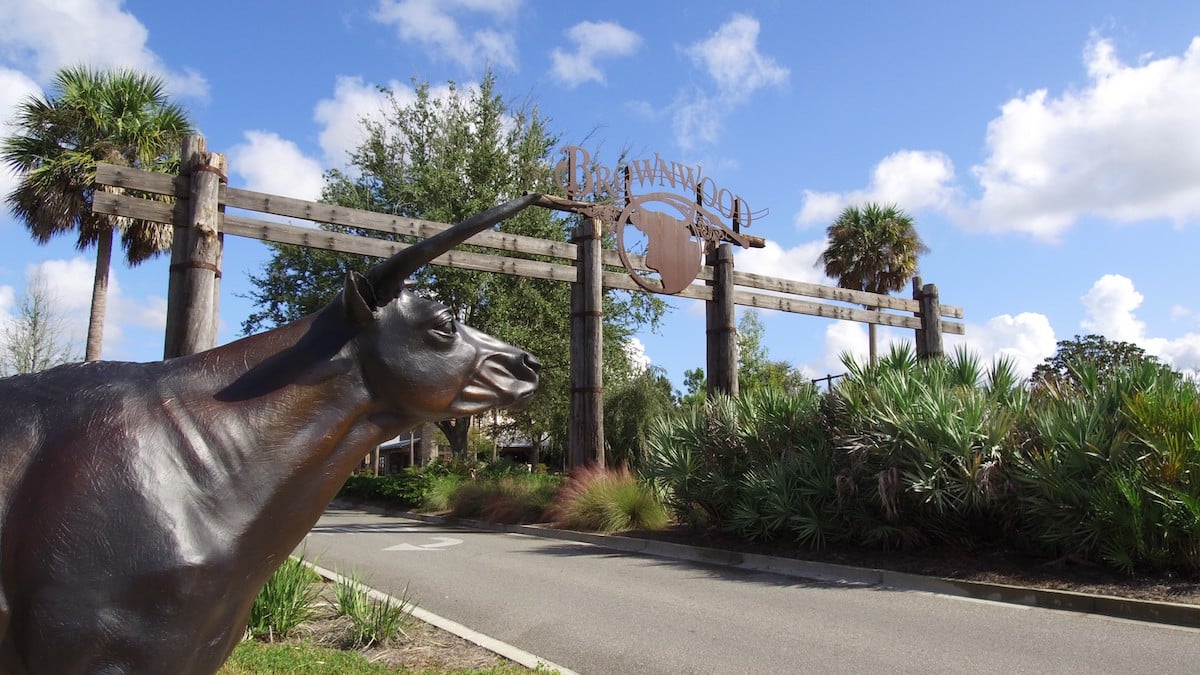 When living in The Villages, Florida, you'll never have to go far for anything you might need. The number of amenities and businesses, including professional services, healthcare facilities, everyday necessities, and lifestyle benefits, is impressive.
Three main town squares act as central hubs, and another one is set to be added in the future as well. Each square has its own theme and offers an array of shops, restaurants, and free entertainment 365 days a year. Plus, the areas weaved throughout are full of other businesses, establishments, things to do, places to see - and it's continually growing! It's not hard to find activities and recreation to fill your days right within the community when living in The Villages, FL!
In the last few years, The Villages, Florida, has seen expansion on almost all fronts, including amenities, communities, and even transportation. It comes as no surprise as the overall growth rate for this famous community measured at 40.5%, according to the April 2010 to April 2019 census. The massive community spans over 33,000 acres, three counties, and has a lot of land to develop still, meaning even more consumer choices to come.
Quality of Life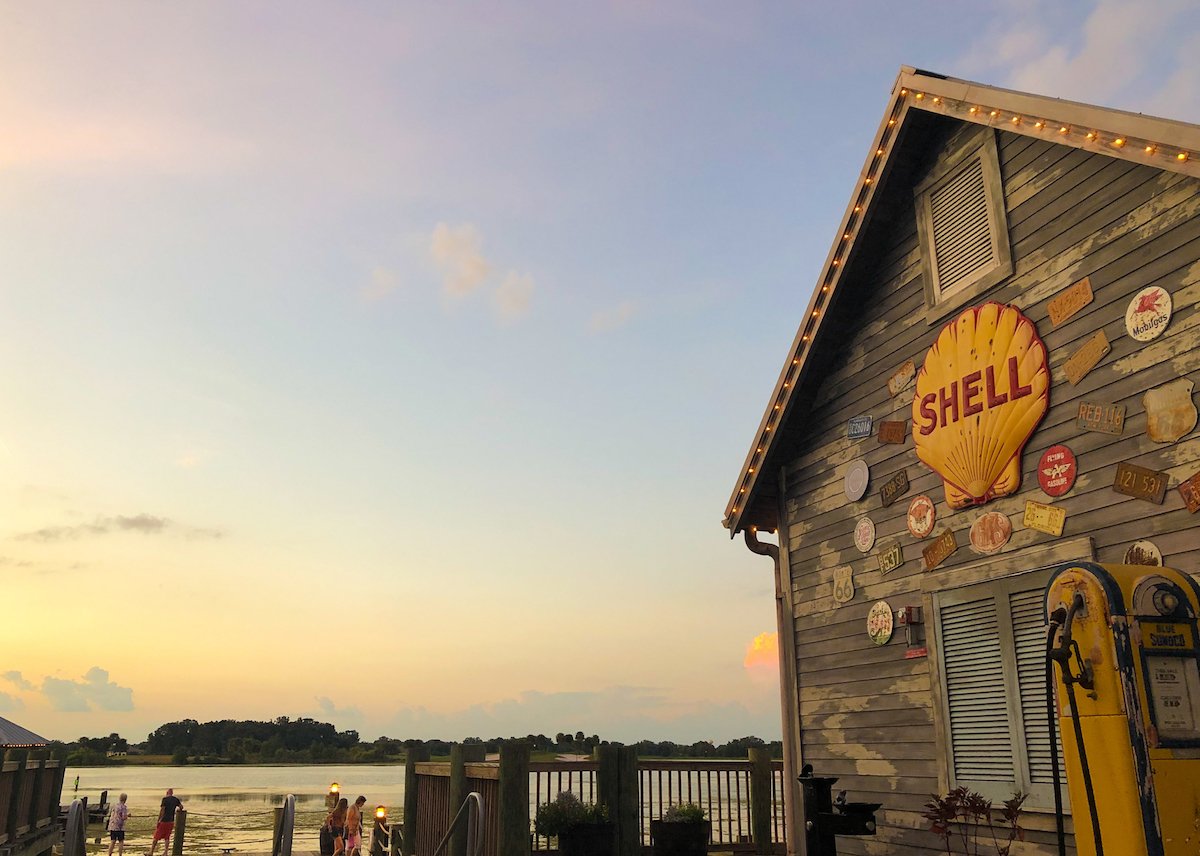 Having an endless amount of necessities and options is also why The Villages, Florida, adds tremendously to a residents' quality of life. It's the largest Active Adult Community globally and provides countless opportunities for getting outside or staying active. Staying active doesn't necessarily mean exercise, although there are numerous regional and neighborhood recreation centers offering diverse activities, athletic fields, swimming pools, and so much more. The community is also layered with various lakes that are great for fishing & boating, a polo stadium, bowling alleys, theaters, and of course, golf courses. Explore some of the top golf courses in The Villages, Florida, to play & live near.
There is always something to do or something to see in this famous 55+ community. You can be as active as you want or as little, but you will never have to worry about not having access to your favorite hobby or starting a new one!
Socializing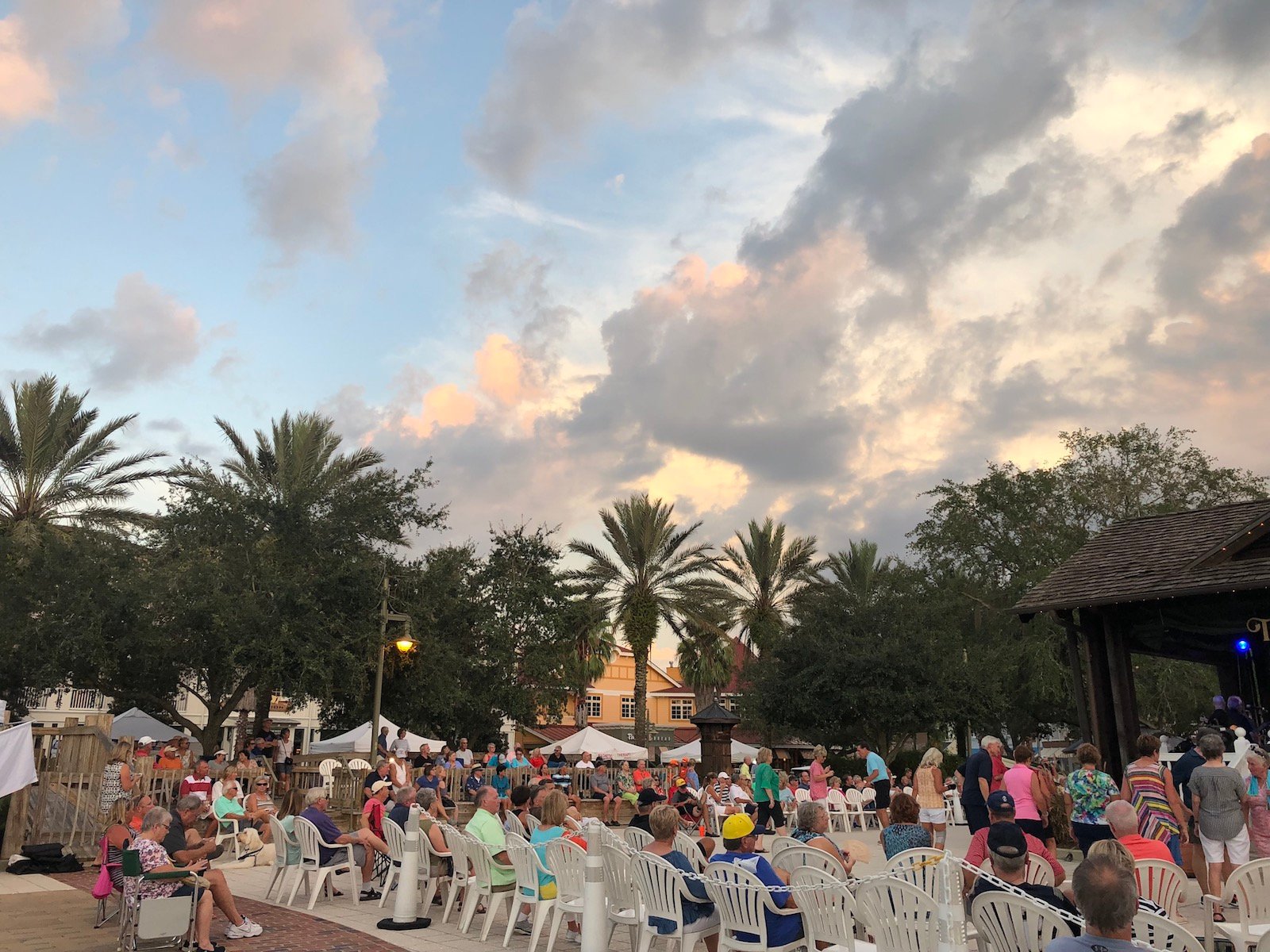 Another large attracting factor for The Villages, Florida, is how easy it is to meet others or join the fun in comfortable settings. The community's overall design and offerings allow anyone to connect and participate in various activities and interests quickly and easily.
On top of the amenities, town squares, and recreational opportunities, there are also over 2,700 clubs in this famously connected community. These clubs range from gardening to sports, wood-work to education, dancing to so much more; there's truly something for everyone. So, whether you've moved to the community with a significant other or are relocating as one, you do not have to worry about finding your perfect fit or unique lifestyle to enjoy.
Accessibility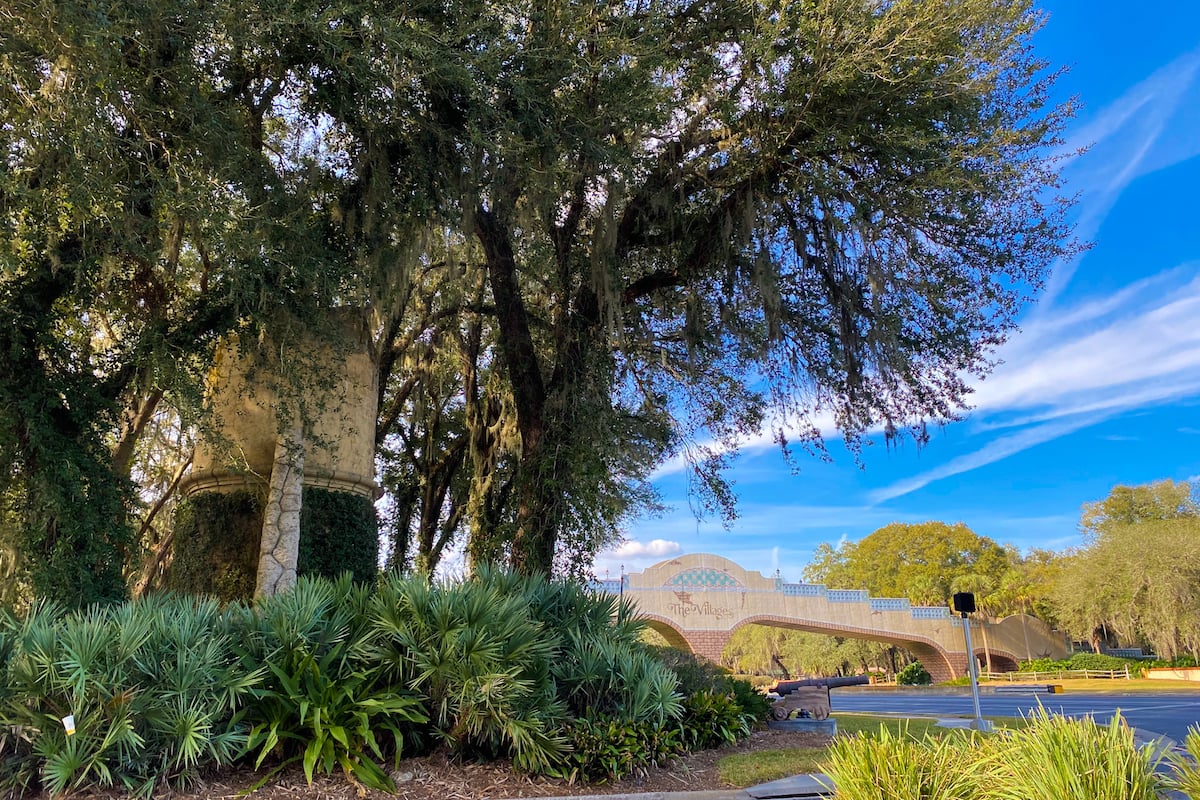 The Villages, Florida, is focused on and famous for connectivity, which is valid for navigating throughout the area as well. This expansive community has over 90 miles of golf cart paths, including bridges and tunnels, providing complete access to all The Villages, Florida, has to offer from wherever you are located.
Thanks to the community's signature feature of full golf cart accessibility, residents can easily cruise from one area to the next via a golf cart. This not only provides the ultimate convenience but helps create a truly unique and beloved lifestyle for Active Adult Living. See some of the most recent improvements made for golf cart accessibility in The Villages, Florida.
Home Options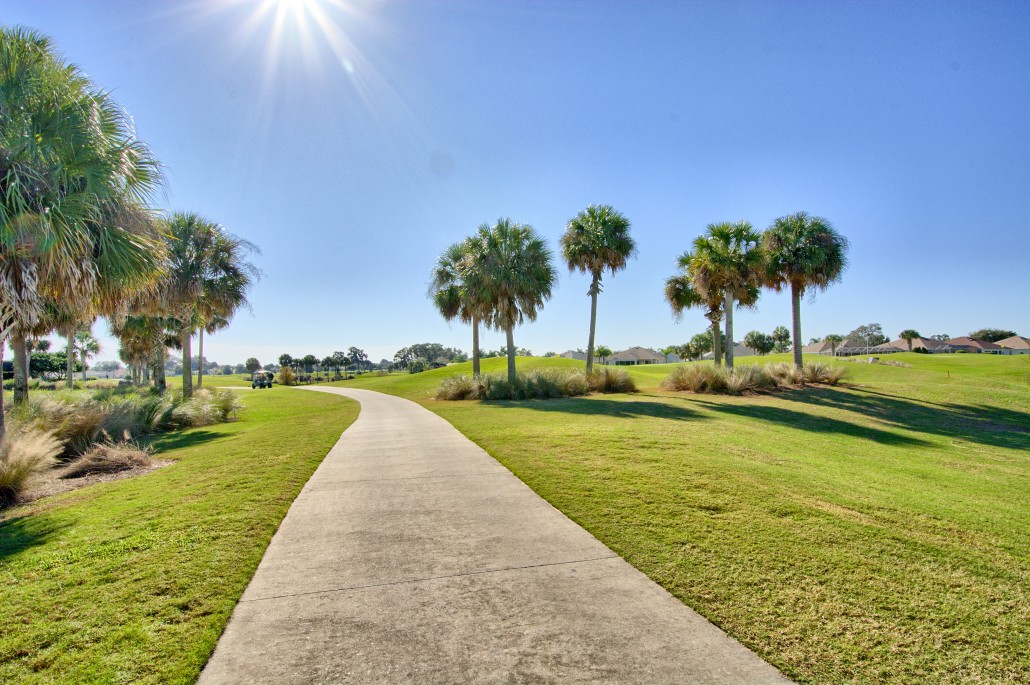 The Villages, Florida residents live a fun and exciting lifestyle, and much of the Real Estate has been designed to help enhance and complement this fact. Whether you're looking for low maintenance living, a pool home, golf front, waterfront, convenience, or all of the above, you'll find several options to choose from. Some of the most popular types include the various Villas, which provides comfortable living & serene outdoor spaces, and the Designer Home series that offers well-planned layouts & stylish features.
Over 70 neighborhoods, also referred to as Villages, can be found in The Villages, Florida, and more communities are still to come. Approximately over 60,000 households reside in The Villages, Florida, and many choose this community for the various reasons we've discussed here. Another large draw for The Villages, Florida, encompasses affordable and attractive home options to match the residents' perfect 55 Plus lifestyle. Explore some of the best neighborhoods inside The Villages, FL, for location & amenities.
Overall, this famous community has been one giant magnet for those looking for more convenience, more options, more connections, and more experiences - and it's easy to see why!
Looking for your own piece of The Villages, Florida?
See homes for sale here:
Up Next

: