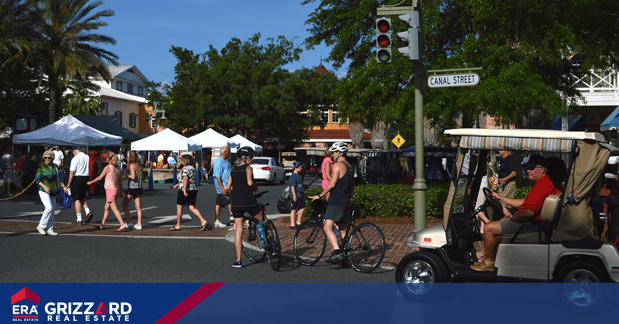 One of the best parts about The Villages, Florida is the preferred mode of transportation - golf carts!
The cherry on top of this unique community? Traveling by golf cart to and from community events, entertainment, recreation, happy hour - anywhere really - makes living your Active Adult lifestyle simple, accessable, and even more fun!
Looking for your own home for sale in The Villages, Florida or learning about the lifestyle? Here's what you need to know about embracing life behind the wheel of your very own golf cart:
Carts Beyond the Course

Though the area boasts many golf courses, you don't have to be handy with a club to enjoy your golf cart.
The Villages, Florida offers over 100 miles of golf cart trails for you to explore. These connect you to three town centers that offer nightly entertainment as well as recreation centers sprinkled throughout the community that provide everything from theater and crafting to special interest clubs.
Shopping for your Cart



When you're ready to get your own golf cart, there are many places to shop. There are several places in the area to shop for golf carts, and purchasing a used cart is also an option. Try seraching online for anyone looking to sell their used golf cart - you may find a great deal!
Be forewarned: There are loads of styles and options to choose from, so you may feel overwhelmed at first. Shop around and do some test drives first to get a feel for what you like best. You could even rent a few different golf carts to decide which really fits your style - it's okay to take your time!
Customizing Your Cart



In addition to the freedom and ease of hopping into your open-air golf cart to get where you need to go, owning your own sweet ride gives you the ultimate opportunity for creative expression.
Love old cars? Customize your cart to look like a classic hot rod. Comic book fan? You can make yours look like the Batmobile. If your tastes are on the tamer side, you'll still love the way you can choose the paint color and upholster the seats just about anyway you like. Add a chic fabric awning and a sassy pinstripe, and you've got a winner.
Embracing the Culture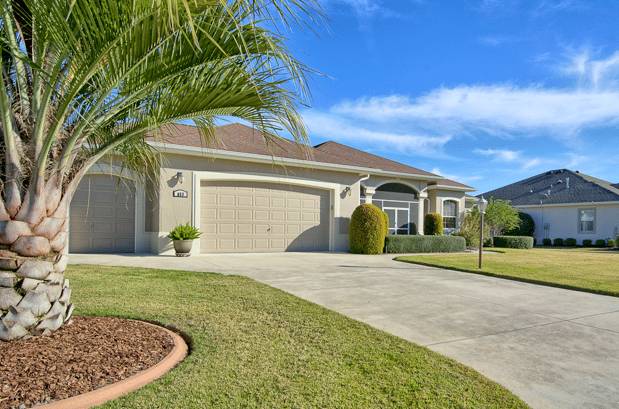 Many residents love their golf carts so much that they have more than one, and golf cart customization is a popular hobby.
There's also an annual Christmas parade in The Villages, Florida that features golf carts tricked out in garland and decorated according to the annual theme — it's loads of fun and a great way to show off your new ride!
The area is so golf-cart friendly, that much of The Villages, Florida Real Estate even comes with 'golf cart garages' - a specific place to keep your cart while you're home!
Ready to start living the golf-cart lifestyle in The Villages, Florida? You're sure to find a home here that's perfect for you and your zippy new wheels!
Browse homes for sale in The Villages, Florida:

Also Popular