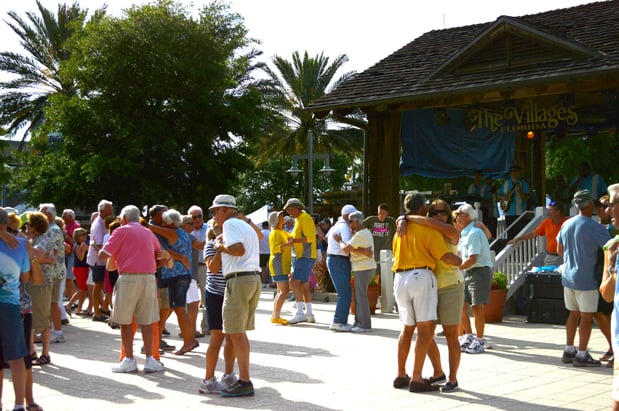 The Villages, Florida is one of the most well-known 55 Plus Communities globally and one of the best places to retire in Florida. The friendly atmosphere, endless activities, and nightly entertainment draw Active Adults from all over to this community.
Here are 16 Surprisingly Fun Facts that may explain why so many people are looking at homes for sale in The Villages, Florida!
16 Surprising Facts

1. About 20 people are retiring to The Villages, FL daily
Thanks to the famous lifestyle and Real Estate options. In fact, here are our Top 5 Reasons You Should Retire in The Villages, FL.
2. It's been named the fastest-growing Metro area in the United States
3. There are 38+ Executive Golf Courses and 10+ Championship Golf Courses
Golf is not just a game in The Villages, FL - it's a way of life! The community is actually the largest single golf community with over 640 holes - check out some of the top courses here.
4. There is live entertainment 365 days a year in The Villages, FL - residents enjoy free entertainment every night from 5-9 pm at all three town squares
Each town square has its own theme, but all are packed full of shops, restaurants, events, and so much more. Decide which town square you'd like to visit first here.
5. There are more golf carts in The Villages, FL than there are taxis in New York
Not to mention, the entire community is entirely golf cart accessible and encompasses over 90 miles of cart paths for added convenience.
6. It is the largest retirement community in the world
The estimated population is over 132,000, and it's even said to be larger than 33 of the 67 counties in Florida. See how to know when you've become a 'Villager' here.
7. The Villages, Florida Real Estate market is hot! Home prices can range from $100,000 to over $1 million. See what is on the market right now:

8. The Villages, FL residents can take classes on a variety of subjects from art to computers at 'The Enrichment Academy'
9. The Villages, FL is located in portions of 3 counties - Lake, Sumter, and Marion - and has three zip codes - 32159, 32162, 32163

10. The Villages, FL is approximately 32 square miles, and the property area covers over 33,000 acres.
Neighborhoods throughout this area range in size between 100 homes to 1550 homes. Learn more about some of the top neighborhoods here.
11. It's estimated that over half of the homebuyers in The Villages, FL pay cash for their home
With over 60,000 households, the community is still growing and shows no signs of slowing down!
12. There are golf courses designed by Arnold Palmer and Nancy Lopez in The Villages, FL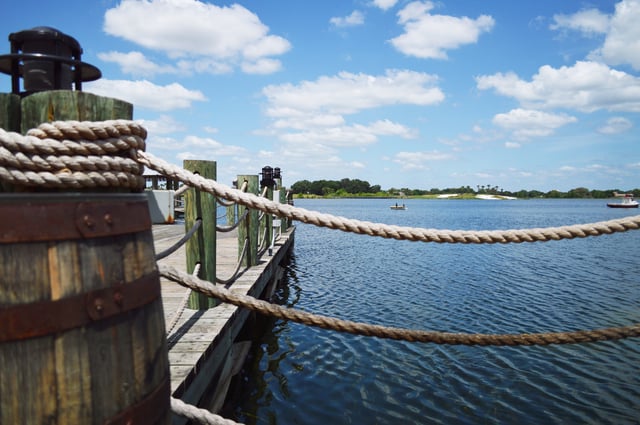 13. The majority of homes sold in The Villages, FL are between 1,000 and 1,200 square feet. The second most sold are between 1,800 to 2,000 square feet*
If you're looking for a home with little maintenance, then the Villas might be an option for you! Take a peek at what it's like to live in one.
14. The Villages, FL is home to one of the largest estimated veteran populations. Some say it's anywhere between 19,000 - 20,000 in total
15. There are reportedly over 2,700 organized clubs in The Villages, FL
From art, health, fitness, sports, gardening, dance, and so much more - there's something for everyone in this famous community. Learn more.
16. The Villages, FL was established over 50 years ago, and they've been building ever since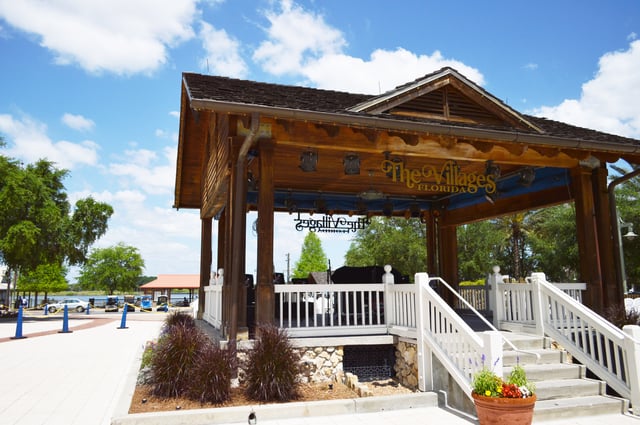 Ready to find your home for sale In The Villages, FL?


Browse Homes for Sale Here

Up Next

:
The Villages, FL: Insider Tips & Secrets on Life & Real Estate
---
Sources:
www.narrpr.com
www.bloomberg.com
www.insidethebubble.co
www.Thevillages.com