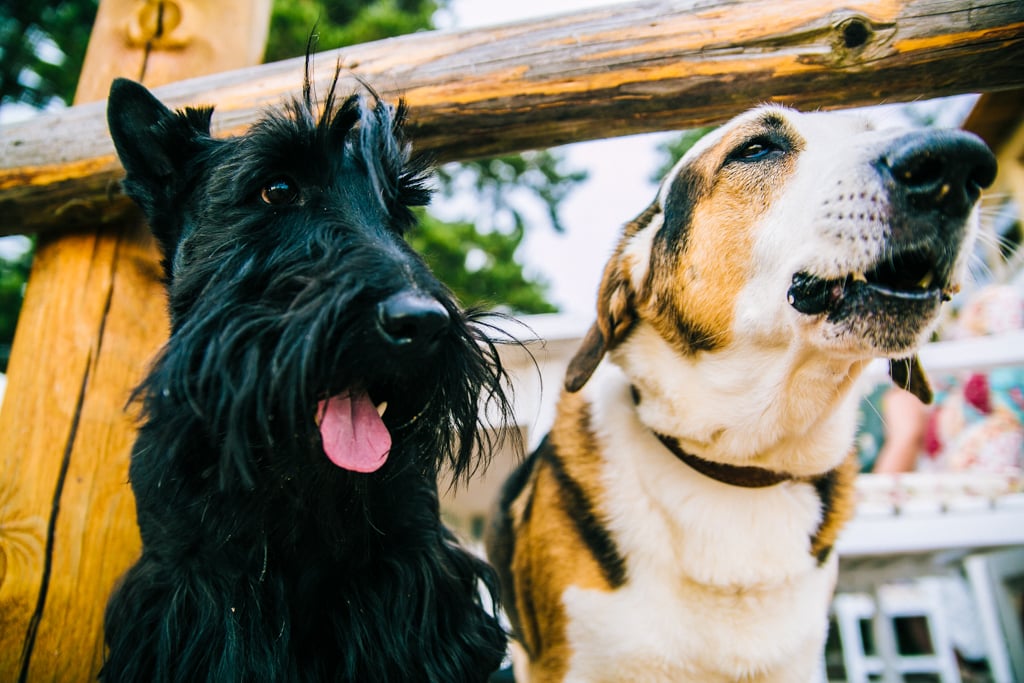 While it offers one of the best Active Adult lifestyles, The Villages, Florida, is also a great place to call home for dogs! The community welcomes dog owners with open arms and provides countless ways to make sure your four-legged friend is happy and healthy.
From numerous dog parks, trails, and amenities, to social clubs and pet-friendly establishments, your furry best friend will indeed be living their best life as well in The Villages, Florida. As a resident dog owner there are a number of conveniences and neighborhoods that make spending time or exploring with your pup a breeze. Some of the most sought-after Real Estate and communities are located right around the corner from many of these conveniences as well.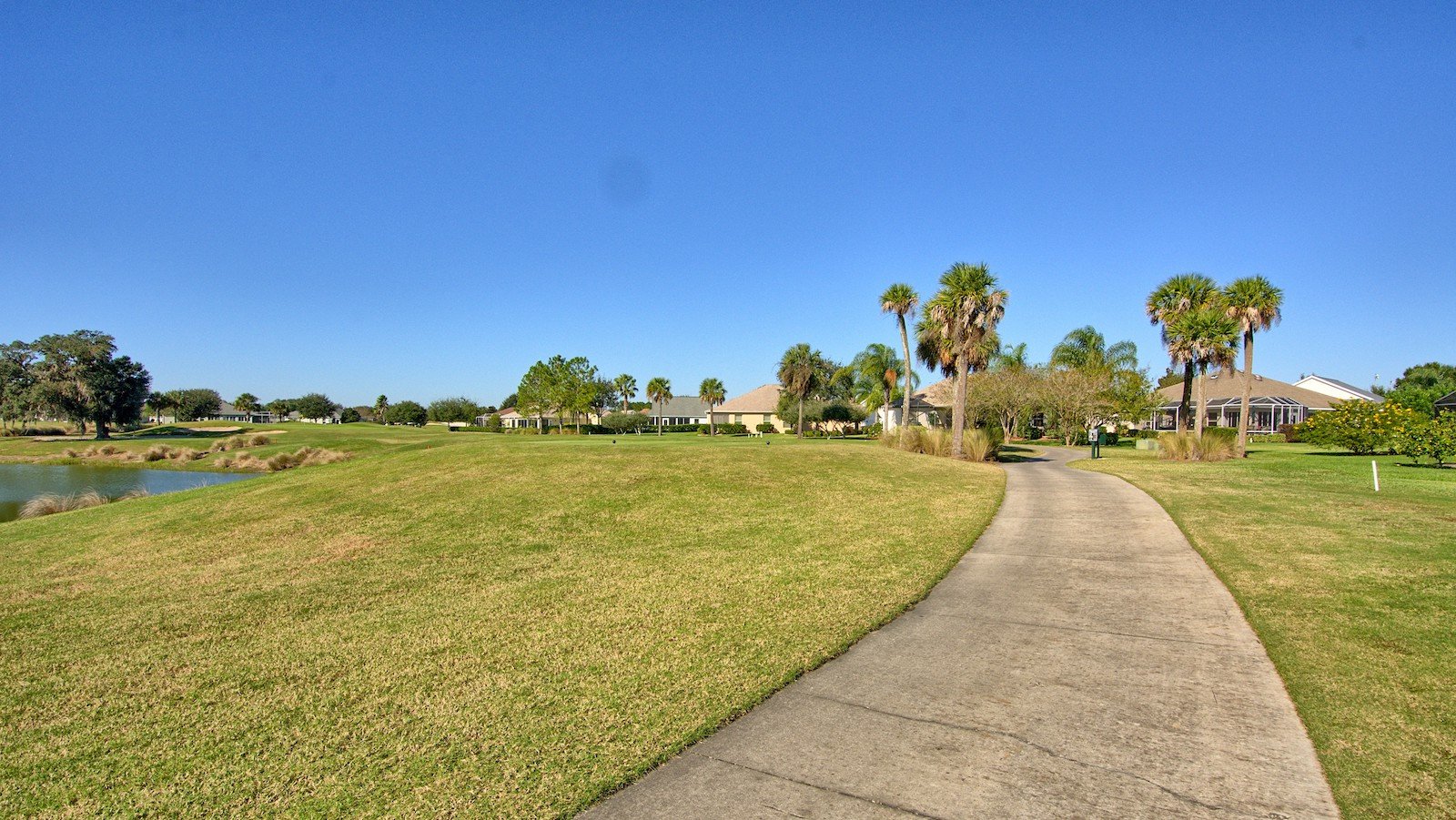 Let's take a closer look at how The Villages, Florida, offers a sought-after lifestyle for dogs and dog owners:
Dog Parks

Throughout the 32 square mile community, resident dog owners can access six different dog parks to take their furry friend(s). Each park is fenced in, a leash-free playground, and has separate sections for small (under 30 lbs) and large dogs (over 30 lbs). There are also various dog amenities at each park, including pet waste bags, shoe scraper, watering hole, and more.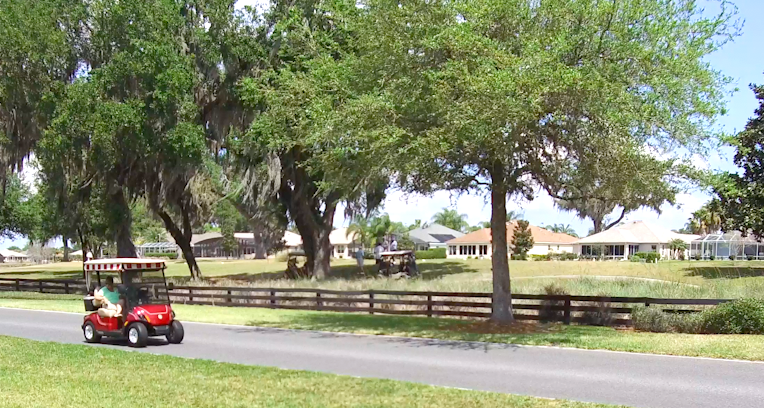 Three of these parks are located in the expanding region south of 466A, and the other three are scattered throughout the community. Here's a closer look at some of the best places to get outdoors with your pup. If you're a dog lover looking for your next home in The Villages, Florida, here are some of the top areas you may want to keep in mind -
Atlas Canine Dog Park
Located south of 466A on Moyer Loop, Atlas Canine Dog Park is also right next to the Sharon Rose Wiechens Preserve. It begins with a nice walking path up to the park, and once inside the fenced sections, your pup can enjoy a flat and open area, great for some doggie exercise time. This park has some fantastic scenery, ideal for owners to kick back and relax while their pup plays.
Dudley Canine Park
Dudley Canine Park is also located in the southern region and sits in the Village of DeSoto®. It's close to the Sugar Cane Recreation Area and right next to the Dudley Archery Range in the Village of Fenney®.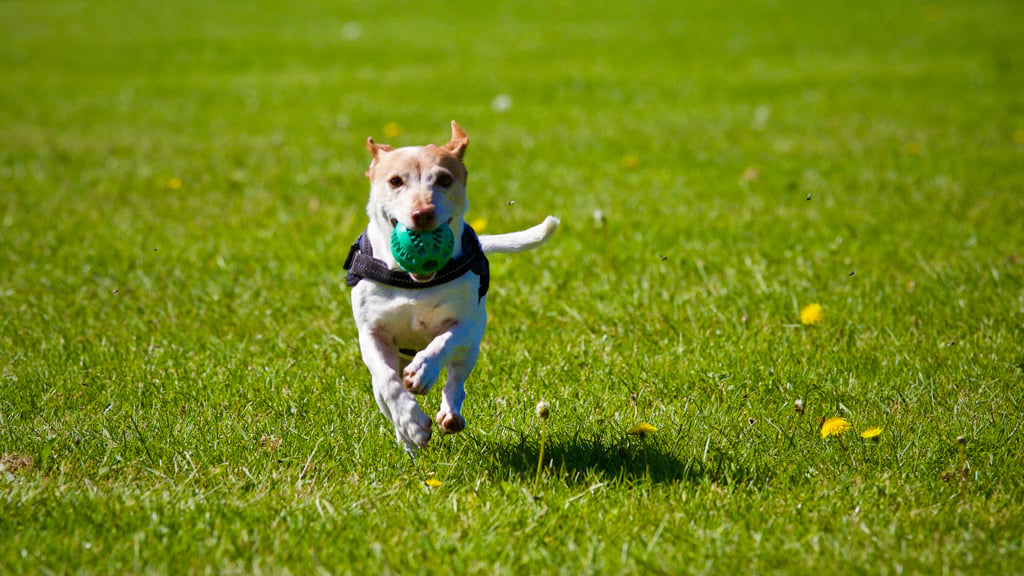 It's one of the newest parks as it opened in 2018. There is a pavilion present and helps provide shade for owners while their dog socializes. The lush lawn and agility equipment make this park extra fun with balance beams, tunnel houses, and boulders.
Rubert Canine Park
Behind the beach styled Riverbend Recreation Area in the Villages of Linden®, you'll find Rubert Canine Park. It's located off of Parky Path south of 44 and opened in 2019 in the expanding southern region. It's described as an excellent place for dogs to run and play as it's another big open field with plenty of green space and convenient doggie amenities.

Brinson-Perry Dog Park
About 2 miles (15-20 mins via golf cart) from the Atlas Dog Park on the north side of 466A is another park called Brinson-Perry Dog Park. This park is on Bonita Boulevard and Buena Vista corner near the public safety station 51. It's a smaller park but offers a different terrain as it's a bit hilly and grassy, making it another exciting and new adventure for your four-legged friend to explore.


Paradise Park
In the northern section of The Villages, Florida, Paradise Park is east of the golf cart bridge crossing HWY 27/441 on the historic side in the Spanish Springs® area. This golf cart bridge is an essential piece in The Villages, Florida story. It connected the historical side to the rest of the community, helping to make what The Villages, Florida is so famous for today.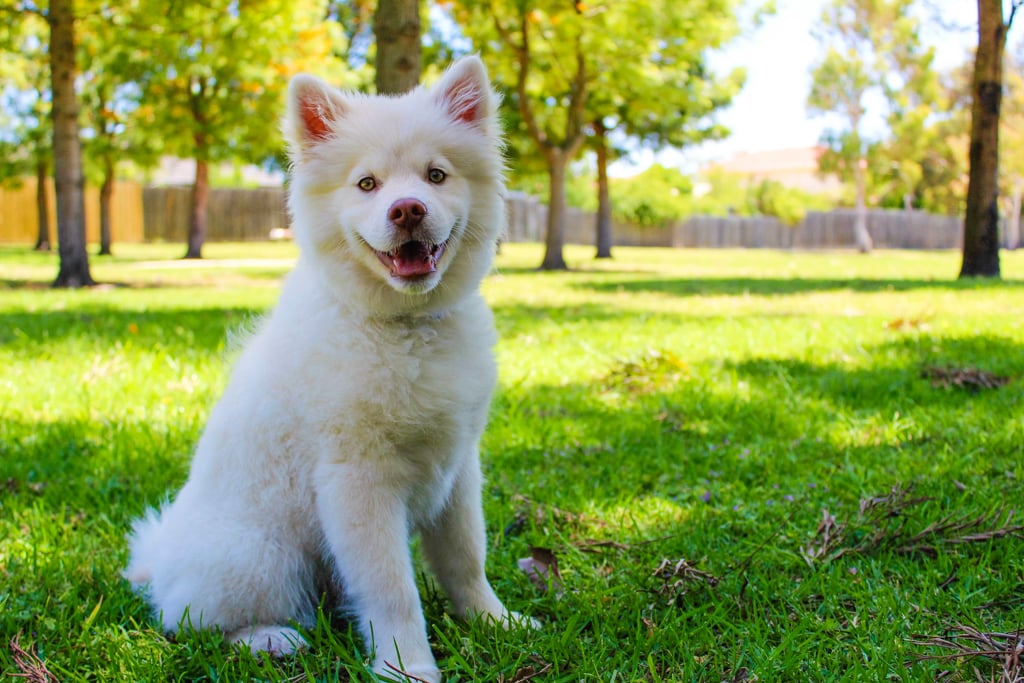 This park's name is very fitting, as it's genuinely a doggie paradise and serene place. With plenty of shaded areas, beautiful trees, lush greenery at every turn, and even picnic tables by the lake, your furry friend and you will be hanging out in bliss. There are several additional walking paths over to Paradise Lake, and across the water, a line of beautiful homes on the lake complete the backdrop.
Mulberry Dog Park
Sitting off Belle Meade Circle, Mulberry Dog Park is adjacent to the fitness trails by the Villages of Springdale®. This park is in the Marion County section of The Villages, Florida, and parking is accessible by golf cart. Plenty of open space is provided for your pet to run and play, and benches are provided for you, making it another great place to get outside and enjoy those beautiful Florida days.
Additional Perks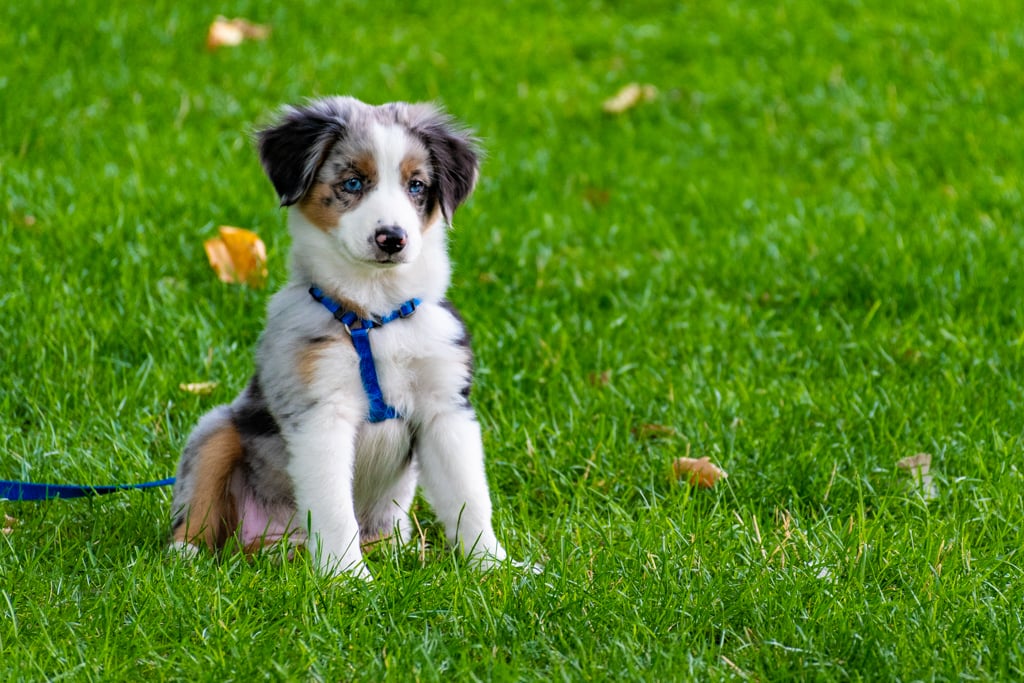 In addition to all the fantastic designated dog parks, there are many other places you can bring your pet along as well. All you have to do is ensure they are on a leash and every day can be a new adventure in The Villages, Florida.
Trails & Pathways
Throughout the community, trails and pathways are strategically laid throughout for added convenience. These additional lanes can be found right out your front door, in the recreational areas or golf courses. From the bridges and tunnels to the parks and beyond, the list could go on and on.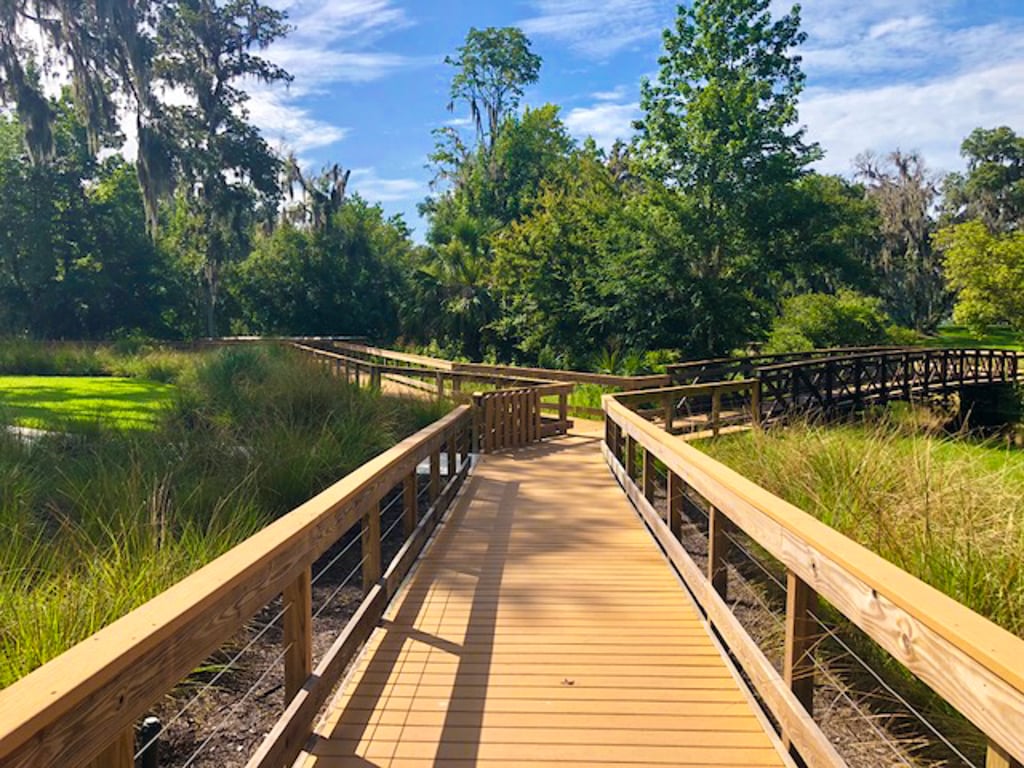 Take your pick from nature trails, including some of the newest ones in the Village of Marsh Bend®, Fenney's Nature Trail, or even the preserves such as Sharon Rose Wiechens or Hogeye to name a few. Several Pedestrian Paths are also sprinkled throughout neighborhoods and close by amenities offering a park-like setting for a serene stroll or jog for you and your dog.
Many multimodal paths found throughout the community can be a great place to take in all the sights that The Villages, Florida, has to offer. These paths were designed for all types of travelers, including walkers, runners, cyclists, golf carts, and your four-legged friends are welcomed as well.
Pet-Friendly Establishments
Another amazing perk found in The Villages, Florida, are dog-friendly establishments, and some restaurants may even have a doggie menu. Whether you want to stroll through the town squares or grab a bite to eat, eateries such as Johnny Rockets, World of Beer, & City Fire in Lake Sumter Landing® will allow your pets to eat outside or on their patio.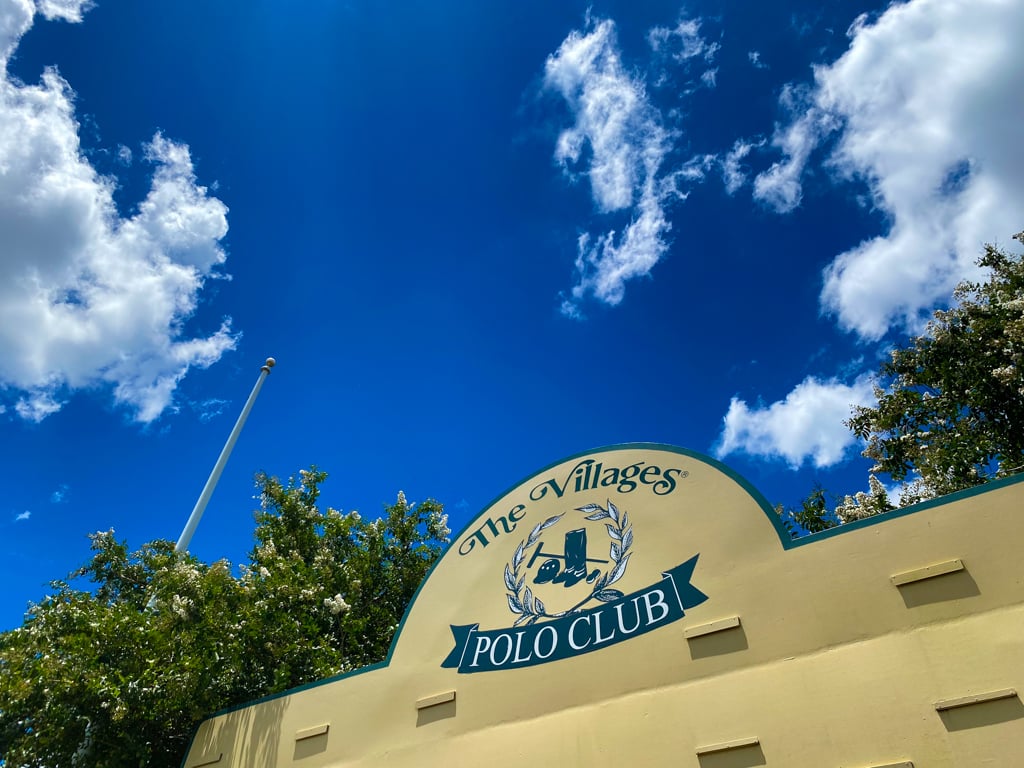 At The Villages® Polo Club, pets are allowed to tailgate with you in the field across from the stadium. There's also a great path around the polo stadium that many residents and dog owners use for additional exercise with their pets.
Social Clubs
The Villages, Florida, is home to over 2,500 social clubs and a few of them are devoted to dogs. Dog social clubs are an excellent way for everyone to make new friends, create more fun, and are even educational. Some of the most notable ones include the Dynamic Dog Club, which is a therapy dog group. There is also a Cavalier King Charles Spaniel Dog Club, a Greyhound Dog Club, a Dachshund Dog Club, and even a Responsible Dog Club. Some dog clubs are said to have upward of over 80 members and 60+ dogs in them.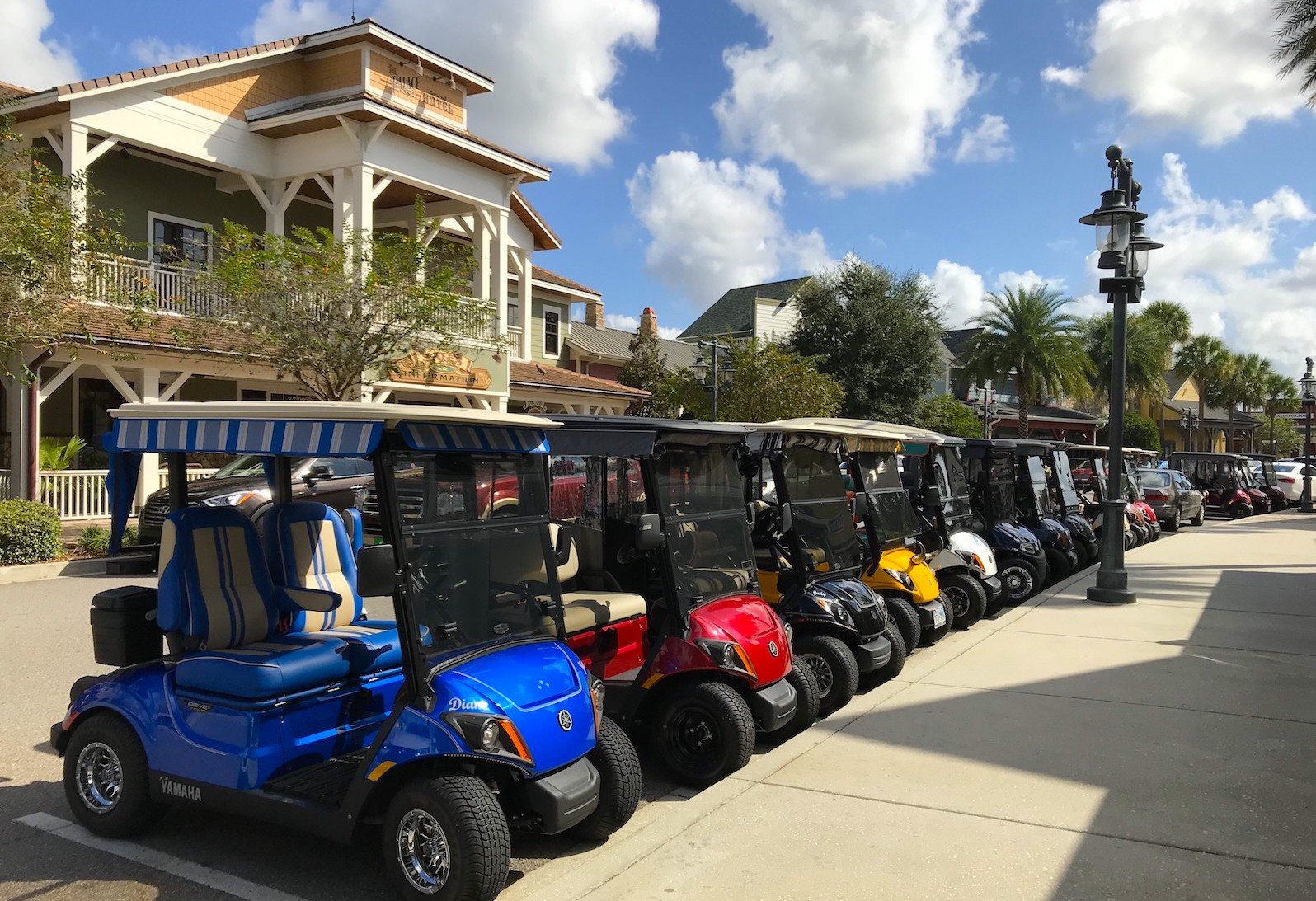 Each club is unique and can offer several different resources and opportunities for your four-legged friend. From doggie play dates to social gatherings, participating in events, tailgating parties, and more, social clubs are a beloved bonus to life in The Villages, Florida, for dogs and dog owners.
Life in The Villages, Florida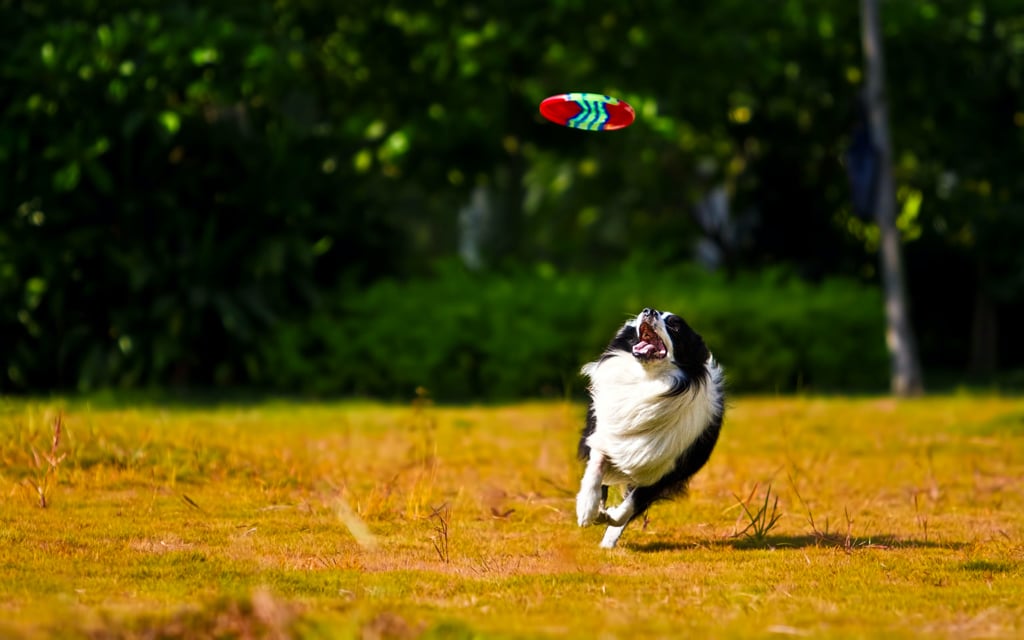 Life in The Villages, Florida, has always centered around having something for everyone, and dogs are no exception. Pet owners love their pets and want them to be able to socialize and have a great life, and The Villages, Florida community, provides various avenues to achieve that goal.
Whether you have one or multiple four-legged friends, dogs in The Villages, Florida, can help you enjoy some of the best lifestyles, and dog owners can ensure their furry best friend is well taken care of also.
Looking for your own piece of The Villages, Florida?
See homes for sale here:
Up Next

: