The Villages, Florida is one of the most well-known and sought-after 55 Plus Communities in the nation. You may have heard of their thousands of clubs, numerous golf courses, and nightly entertainment. But do you really know what it's like to be a resident of The Villages, FL?
Here are some tips & insider secrets on this famous community that you must see if you're looking for your own home for sale in The Villages, Florida!
Where Should I Live?
One important piece of your move to The Villages, FL is where to live, of course. There are a number of home models including Villas and Designer Series, beautiful neighborhoods, and convenient locations to choose from - so, where do you start?!
Locals will tell you that your home's location should revolve around your desired lifestyle and that is always true when searching for a new home. Perhaps you're looking for the ultimate convenience nearby The Villages, Florida's notorious entertainment, shopping, and dining!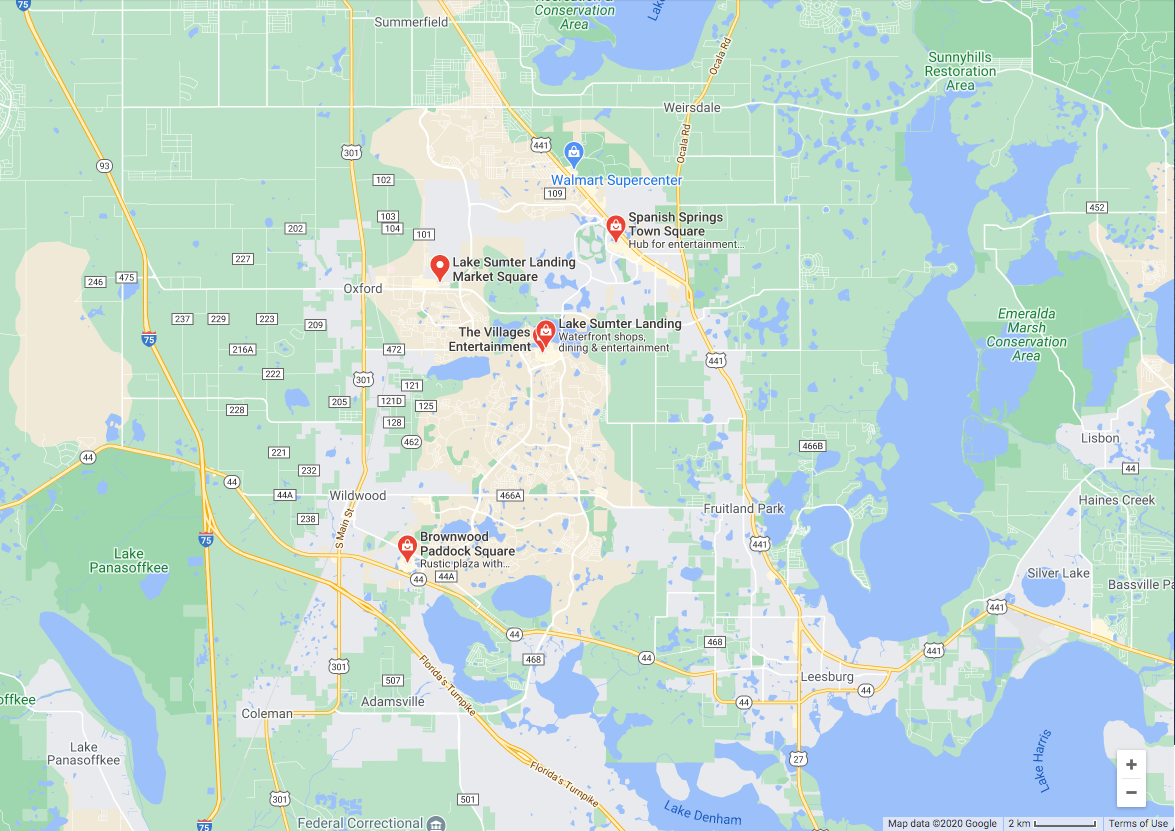 If being in the center of all the action is your desire, picking a community close to one of the three town squares could prove to be the perfect option. Being next to one of these main hubs in the community will make it even easier for you to walk or ride to where you want to be in just a few short minutes.
A few communities located nearby the Key West themed town square, Lake Sumter Landing®, are Sable Chase® and the Village of Pennecamp®. Village de Mar® is your potential go-to if Spanish Springs® town center is your favorite, or take a look at the Villages of Duval® as it's centrally located to all three of the town squares!
You may be on a hunt for a location a little further from sections like the town squares if you want to be tucked away from busier areas. The good news is that the entire community is accessible by golf cart and has over 100 miles of golf cart paths! There's even a dedicated GPS App that you can download and use to help navigate or map out your cart trip for wherever you are headed. So, no matter where you chose, you'll always be conveniently connected to everything The Villages, Florida has to offer.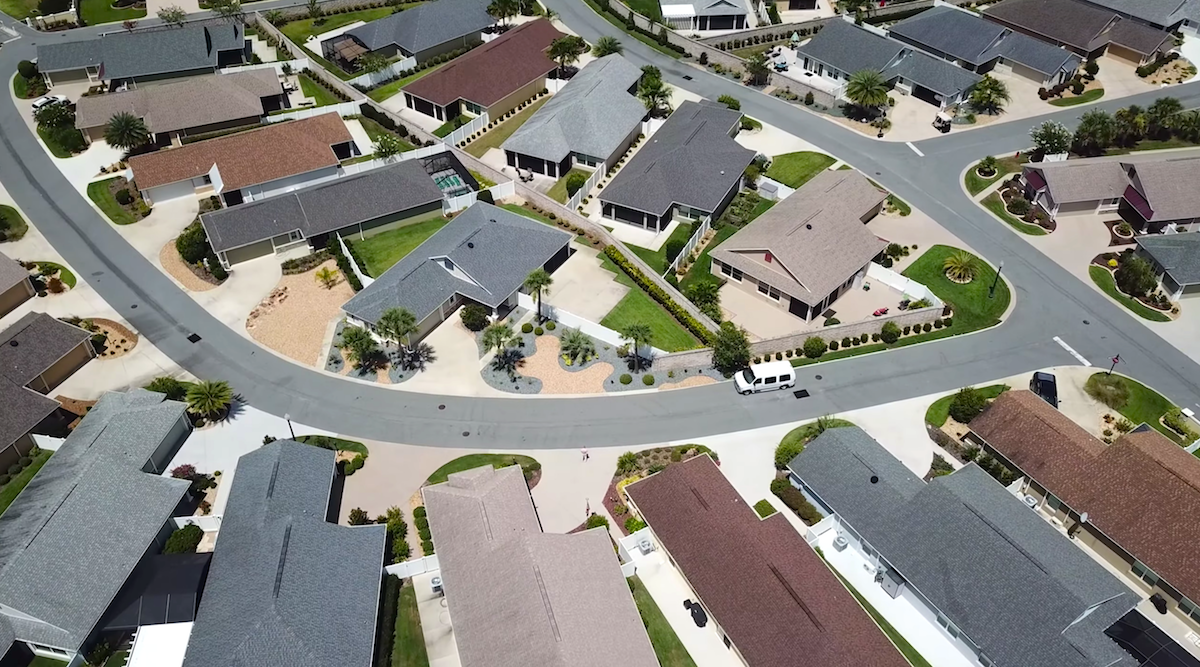 Or maybe, you're interested in an investment property in The Villages, Florida? If that's the case, the Patio or Courtyard Villas are good models to be on the lookout for. These serve as a great low maintenance property, and can really help enhance the lifestyles of those who desire to call The Villages, Florida, home.
Whatever your Real Estate goal or your ideal lifestyle may be, there's no doubt you'll find it in The Villages, FL!
How Will I Meet New People?
One of the main reasons The Villages, Florida is so sought-after is because of the social and active lifestyles it promotes and provides. You can be as active, as social, or as in-active as you want!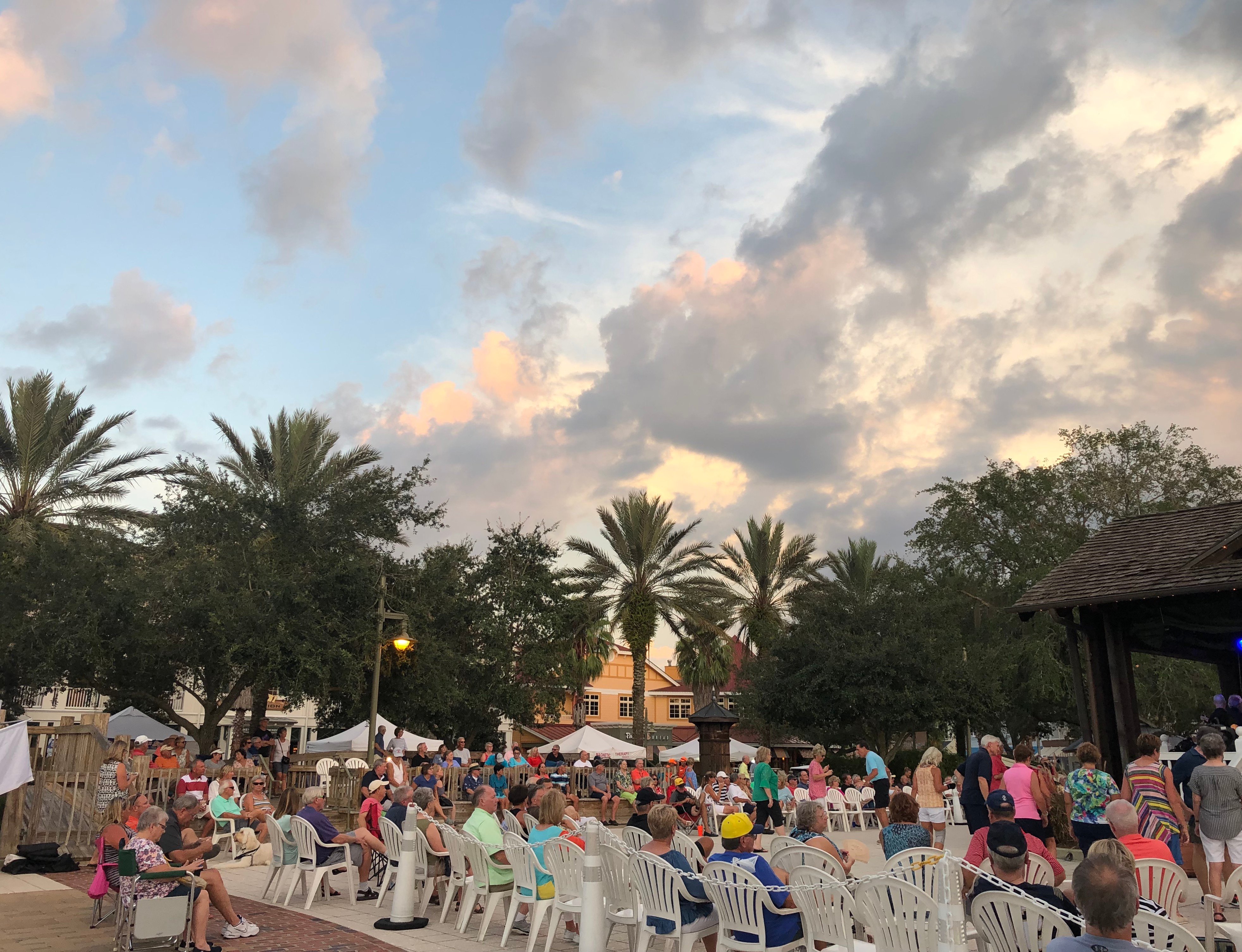 However, connectivity is one of the most popular things about this famous community. One of the main aspects that helps solidify this fact is the number of clubs and activities available throughout The Villages, Florida.
There are over 2,700 clubs to chose from and each one offers something different and unique. From music, sports, dancing, gardening to technology, cars, health & fitness, and even education - the list goes on and on. There's just about every hobby, interest, or activity associated with some sort of club here!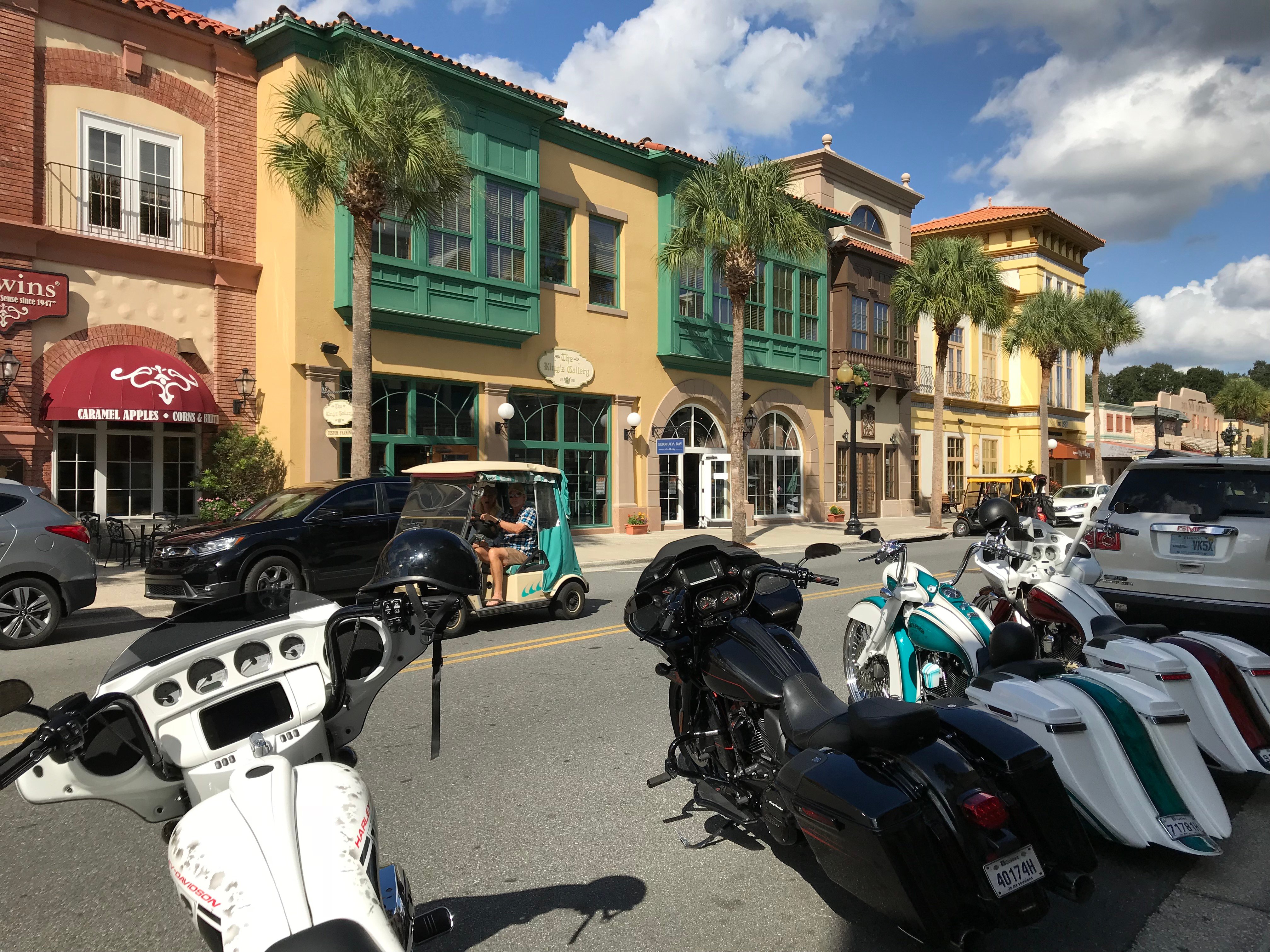 Here's a look at just some of the diverse club options you can find in The Villages, Florida:
Arts & Crafts
Coloring, Painting, Clay Ceramics, Writing, Quilting, Paper Crafting, and Scrapbooking
Hobbies & Interests
Comic Book, True Crime Book Club, Photography, Sailing, Wine, Mustang Car Club,
Tesla Owners
Educational
Computer Club, Hands On Tech, Word Press, Civil War (US) Study Military, Moderates Discussion (Political), Self Defense, Philosophy
Games & Sports



Fan Clubs for a variety of Sports Teams, Cards, Brain Scramblers, Chair Volleyball, Chess, Softball

Health & Fitness
Dance, Bone Builders, Core Conditioning, Hula Hooping, Walking, Stretching
Dance & Music
Jazz Band, Clogging, Hula, Tango, Doo Wop & Rock, Guitar, Harmonica, Songwriting
...and so much more! No matter your favorite sport or hobby, you're likely to find a club for just that in The Villages, FL! Learn more about clubs in The Villages, FL here!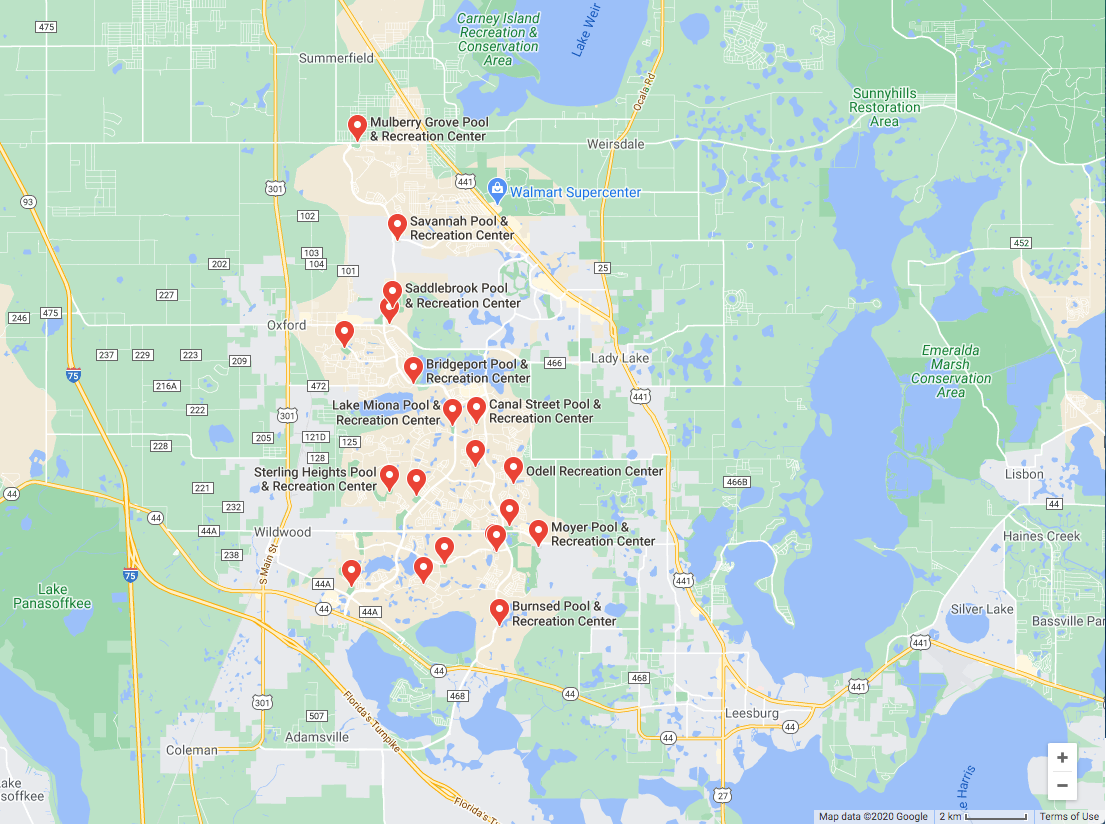 There are also over 90 recreational centers all throughout the community as well. Most communities have their own in some shape or form or are just around the corner from 2 or 3! Each one of these offers its own activities you can join or even serve as just a great location for meeting and making new friends.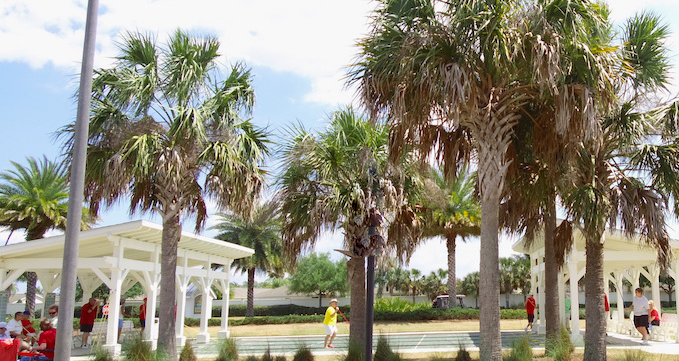 Additional facilities and complexes range from 3 local libraries, over 100 pickleball courts, over 100 tennis courts, 85+ swimming pools, 25+ parks including several dog parks, a polo stadium, 10+ softball fields, and so much more!
How Will I Adjust to My New Lifestyle?
Your Active Adult lifestyle in The Villages, Florida will be new and exciting! With all of your new options for events and activities to choose from, it may be hard to decide where to start.
If you've got access to a golf cart, set out and take a ride around the community as this way of exploring is the community's signature style. (See more about joining the 'golf cart craze' here.)
Or, head over to the closest recreation center and sign up for some of the upcoming activities that peak your interest! Take a stroll over to one of the town squares and catch nightly entertainment at any of them. Either choice will be a great way to break the ice on getting out there and meeting some of your fellow 'Villagers'!
Up Next

: