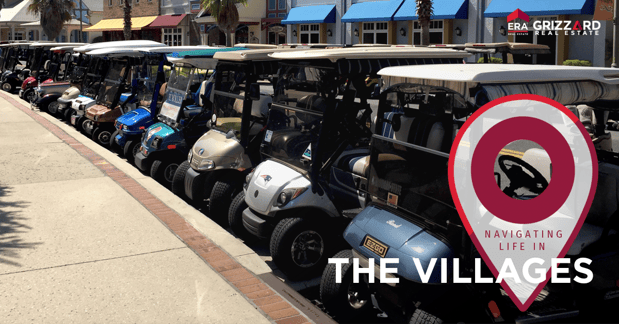 Moving to a community with more golf carts than there are taxi cabs in NYC can be a bit overwhelming! Finding out exactly where your morning tee time is, or where to find your afternoon dance class can take some time to get used to.
If you're looking to live your best life in The Villages, you'll want to hear this advice from residents who recall their own move to this Active Adult Community. From where to live for easy-access to hotspots, to finding your way around, here's how locals navigate the neighborhood.
Looking to live close to the action?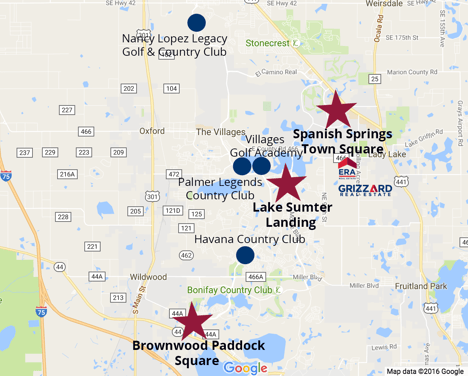 "Sumter County North is the HUB and best place for location and convenience to the action"

"You are minutes away from either town center: Sumter Landing and Spanish Springs. You also have all the fabulous shopping, medical facilities, the Sharon Morse Performing Arts Center, and the Scarlett O'Hara Theater at the Savannah Regional Recreation Center easily accessible by golf cart!" Toni Chapman, Local and Realtor in The Villages, Florida.
"After living in three different villages, I think every Village has its benefits"
"I really enjoyed living in Pennecamp and now in Collier.

Both are convenient to Sumter Landing and Brownwood and are near great rec centers and golf courses. I think living in-between Sumter Landing and Brownwood offers everybody a lot of wonderful options!" Susan Wellington, local and Realtor in The Villages, Florida.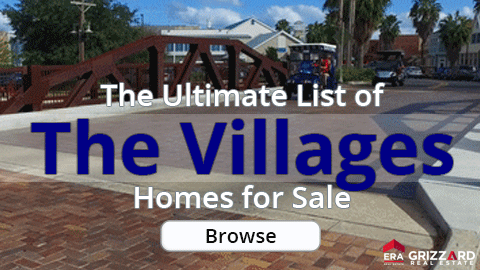 Tips for Navigating the Neighborhood


For new residents - since there are thousands of golf carts in The Villages and the

odds are that you will purchase one soon after moving here, I offer the following suggestion: go out and buy a stick on compass to put on your golf cart! It's amazing how much easier it is to navigate The Villages when you know what direction you are heading! It helped us tremendously! Have fun and drive carefully! - Ken Weber, resident and Realtor in The Villages, Florida.
"What comes to mind is the initial confusion of navigating around The Villages in a golf cart"

"I found it much more confusing than in the car. The Villages has come out with a GPS app for Android and iPhones that provide excellent directions for using either a car or a golf cart. I immediately recommend this to all my clients...it is a wonderful tool to have!" Dan Foster, resident and Realtor in The Villages, Florida
So make the move, explore the town, and start living your best life in 'Florida's Friendliest Hometown!'
Find your perfect 55 Plus home for sale in The Villages!
Up Next: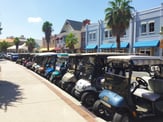 You know all about their thousands of clubs, numerous golf courses, and nightly entertainment. But do you really know what it's like to be a resident of The Villages?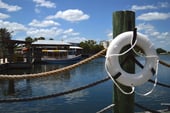 Is The Villages weather affecting its Real Estate and homes for sale? Of course it is!