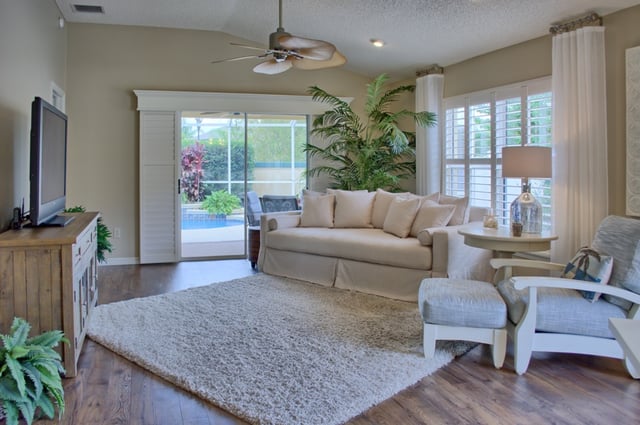 While touring The Villages, FL and some of their charming homes, I was taken aback - in a good way - by the amount of home options in the area. More options means more chances of finding the perfect home, right?
Because of all the options when it comes to homes for sale in The Villages, FL, they are divided into many different categories such as series, model, and style.
One of the more popular series is the Courtyard Villas, and it's easy to see why:
Low Maintenance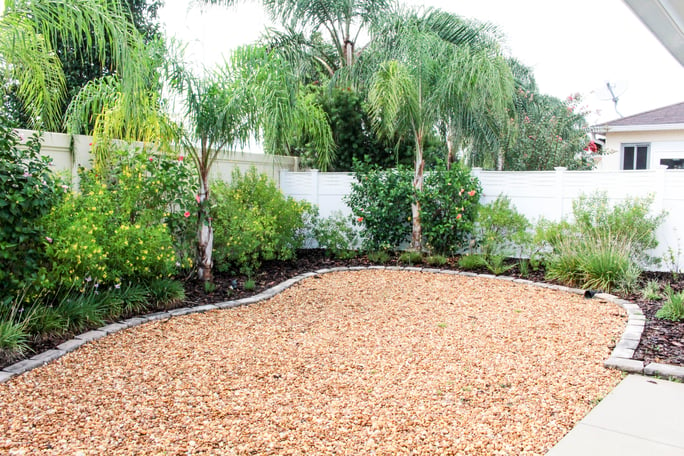 These are great homes for those looking for low maintenance without compromising on having a yard and a good size home. Don't worry about moving down your lawn mower (or snow blower!).
In some of these homes the grass has been replaced by decorative rocks. A simple and good looking option for people like me, who prefer to enjoy their days doing anything but yard work.
On the other hand, if you have a bit of a green thumb, these yards can be surprisingly spacious.
Does owning a low maintenance home mean giving up on having a nice private backyard? Not in the Courtyard Villas. Many of the homes come with fenced yards along the back and side of the property. There's plenty of room for your pets and for you to relax or entertain outside. Some of them even have pools!
Interested in browsing homes for sale in The Villages, Florida?


Surprisingly Spacious

I am not going to lie, my first impression of these homes from the outside was that they were smaller. As soon as I stepped inside one of them, I as was impressed by its size. The house was like a Mary Poppins bag! "Where did all of that space come from?!" It was nothing like I had expected from the outside.
Some models feature 3 beds and 2 baths, while others have 2 bedrooms and 2 baths. Not too small, not too big. Just perfect. People living in one of these homes will not have a lot of cleaning to do. But they will have enough room for guests, a home office, or even a craft room.
Do you plan on having your very own golf cart? I know I would. The golf carts were actually my favorite part about The Villages, FL.
Fun fact: there are more golf carts in The Villages, FL than cabs in New York City!
The Courtyard Villa homes offers two or one and half car garages, giving you room to keep your prized golf cart indoors and out of the Florida sun.
Want to see more of The Villages, FL?


Full of Character & Community

What really caught my attention about the Courtyard Villa homes were their charming looks. The homes are immaculately maintained, and almost every home in the neighborhood had a sign hanging in front. The signs were decorated with the family's name, where they were from, or a picture of something that represented them, which gave the whole place a lot of character. There's a strong sense of community and all around a great place to make friends.
It is easy to see why the Courtyard Villas are such a popular option among those looking at homes for sale in The Villages, Florida. You get everything you need to live a comfortable life inside your home and still have plenty of time to have fun outside.
Don't let someone else find your dream home before you do! Maybe it's a Courtyard Villa?
Ready to find your own piece of The Villages, Florida?
See homes for sale here:
Up Next

: