The artistic atmosphere that lives in Volusia County makes for one of the most vibrant areas in Central Florida. It's been described as 'a beautiful place to be an artist.'
From captivating sights at almost every corner to art campaigns focused and fueled by the community, the DeLand area, in particular, has been a beacon for some pretty unique artistic developments.
For example, one of the most popular sets of murals throughout the Volusia County area began in DeLand and evolved into a full-blown series!


Here's a deeper look at the 'Wings of the West' series, how it came to be, and how it showcases the unique elements of life and Real Estate in Volusia County:

#1 Downtown DeLand Wings

It all started with a photoshoot and some chalk - a search for the perfect backdrop in a
Downtown DeLand
clothing boutique's strategy for a creative spin on their advertising. This led to the idea of the wings that eventually took on a life of their own, thanks to such popularity in the community.
By December 2014, the Downtown DeLand wings became a permanent mural, courtesy of the original visionary and artist,
Erica Group
.
Wings of the West
The Downtown DeLand wings' success not only earned the attention of the surrounding public, but it also caught the eye of some other entities.
"In response to the success of the DeLand Wings, Benedict Advertising and the West Volusia Tourism Advertising Authority approached me about a meeting. They pitched the idea of a wing trail throughout West Volusia County, and I was sold," explains Erica Group.
A campaign began dubbed "Wings of the West," encompassing five more wing murals, totaling 6, to be spread throughout popular West Volusia locations. Each set of wings highlights specific aspects of
life in Volusia County
and speaks to some of the more unique establishments that make the area such a loved place to call home. From
adventure activities
to wildlife and much more, each wing is distinctive to that particular area, and no two wings are alike!
Here's a closer look at each set of wings and the feature of Volusia County they help showcase and bring to life:
#2 Skydive DeLand Wings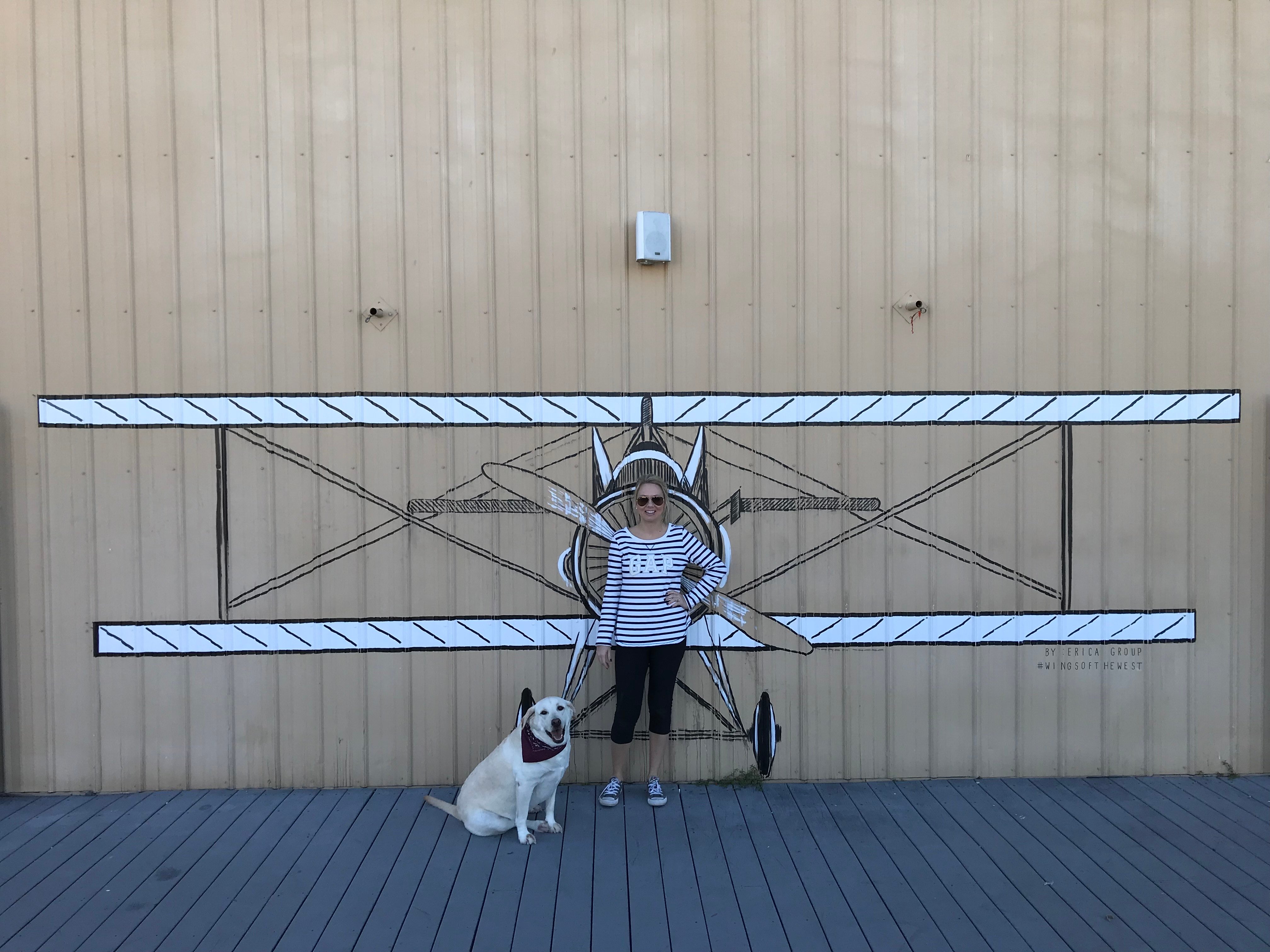 Image provided by Erica Group
Coined as the "Skydiving Capital," DeLand, Florida has been on the map for Skydiving since 1959. It is a center for parachute equipment development and training technology (both for military and civilian application) - it makes sense that this was one of the first stops for the "Wings of the West" trail campaign!
#3 Peacock Barberville Wings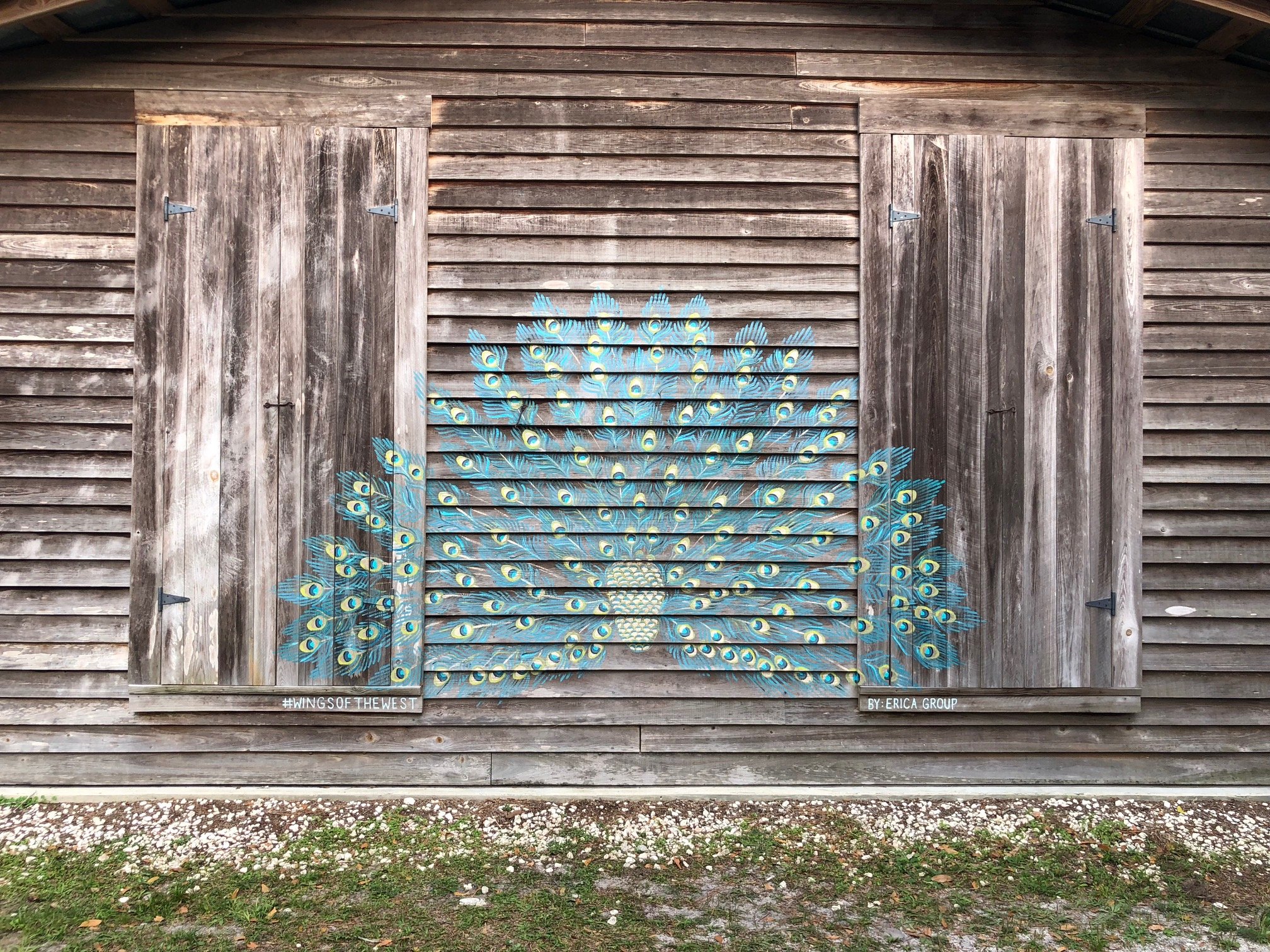 Image provided by Erica Group
Located at the Barberville Pioneer Settlement, the vibrant colors that make up the peacock tail feathers pop beautifully on the side of an old wood building chosen for the mural. Founded by a group of Volusia County teachers with a passion for the arts, it's no wonder this historical village museum made the trail list!
Be sure to stop by the "most unusual and fun" establishment called Barberville Yard Art Emporium, located off of US-17 and SR-40 as well. With over 2 acres of unique indoor and outdoor items, produce, and more - it's quite a visual experience!
#4 Fairy Trail Cassadaga Wings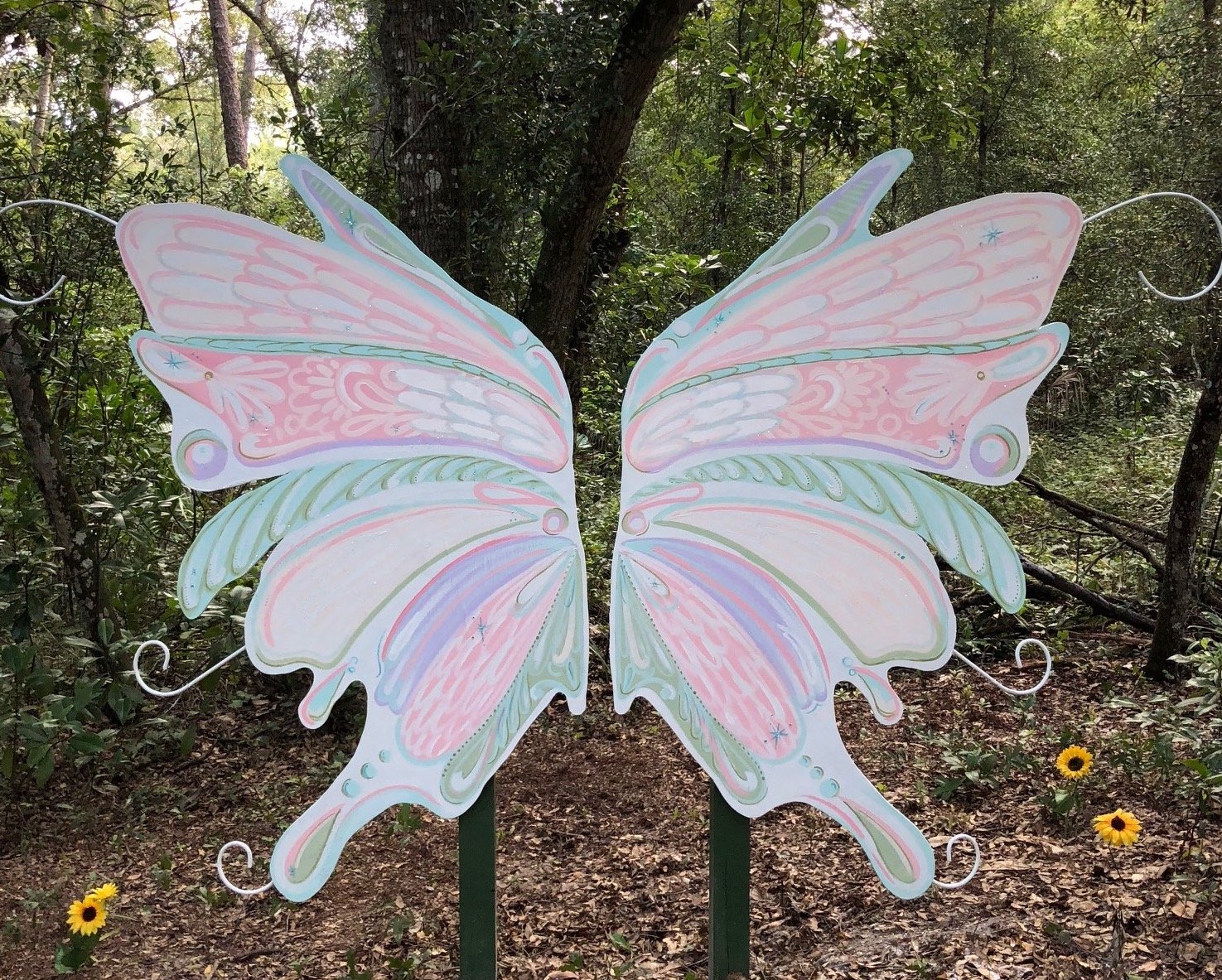 Image provided by Erica Group
The first of the wings to not be painted on a wall or on an actual structure landed in the woods at the end of the Fairy Trail in Cassadaga. Located at Seneca and Chauncey Streets' intersection, visitors can enjoy a truly unique and whimsical stroll!
#5 Scrub-Jay Preserve Wings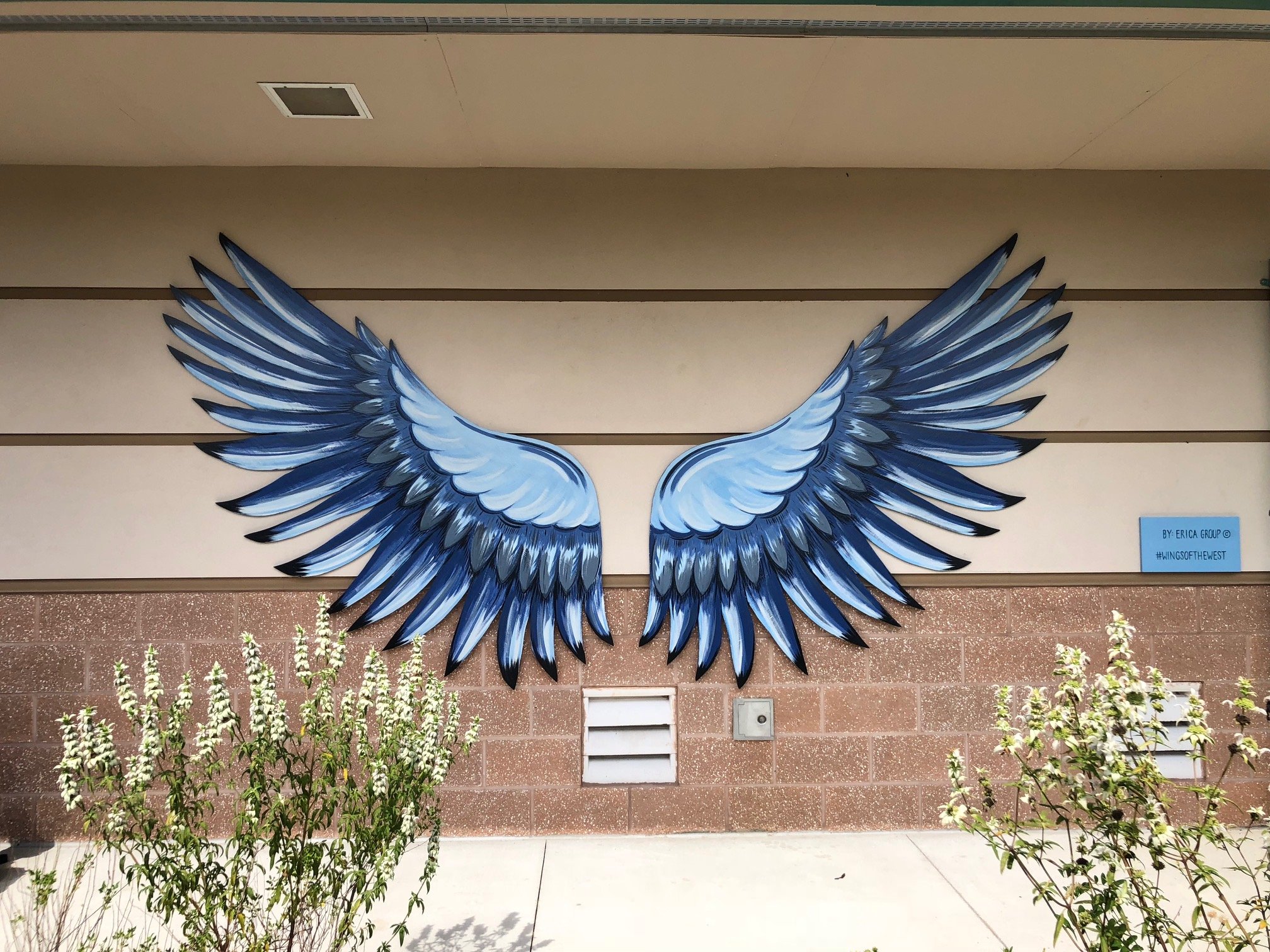 Image provided by Erica Group
These large scrub-jay wings are located at the Lyonia Preserve in Deltona. Consisting of 360 acres of restored Florida scrub habitat, this staple offers so much beauty and insight into Volusia County's ecosystems!
#6 Swallow-tailed Kite Wings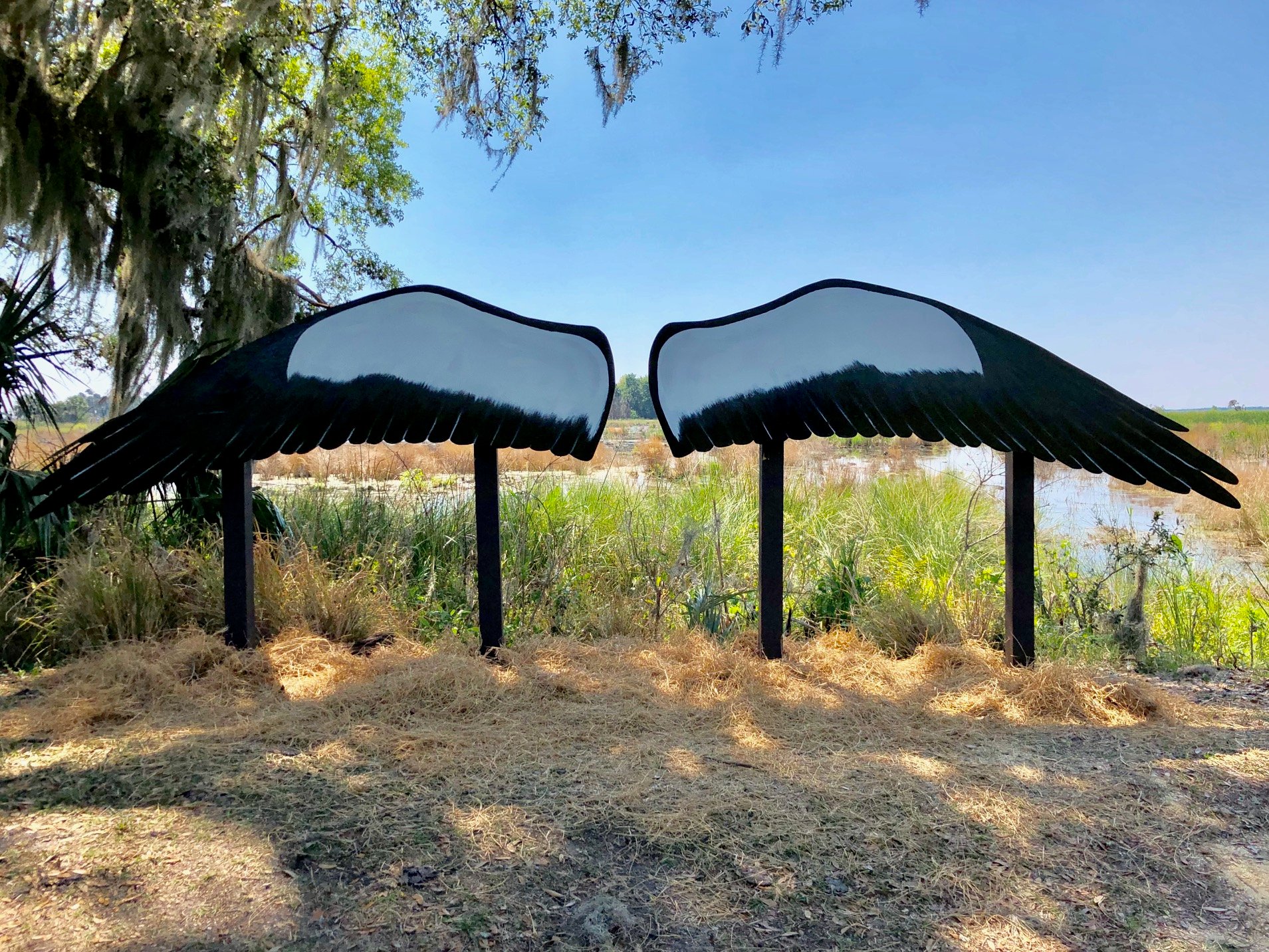 Image provided by Erica Group
The final set of wings can be found at Lake Woodruff National Wildlife Refuge in De Leon Springs, bringing the "Wings of the West" series to completion. Encompassing 22,000-acres with the western boundaries of the refuge being made up by the popular
St. John's River
, visitors can explore this nature lover's paradise all-year-round!
Calling Volusia County Home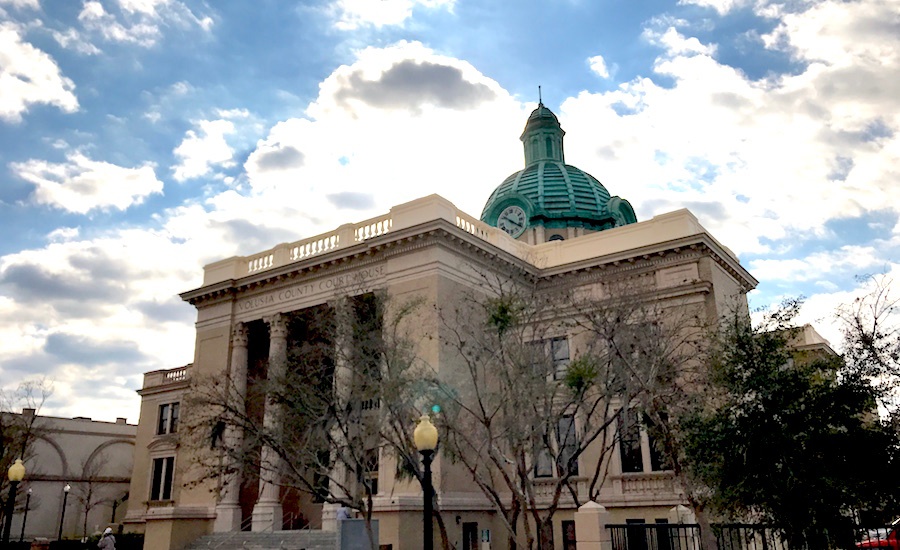 When talking about art, you often hear words like expression, imagination, inspiration, and emotion. Most of the time, art has some story behind it. Something that has sparked a feeling or, more simply, just brought a smile to a person's face.
That's what living in Volusia County is all about - generating smiles, sparking inspiration or emotion, and living life to the fullest as much as possible. It's no wonder this 1,432 square mile county is packed full of thriving communities, top Real Estate choices, and a plethora of unique lifestyles that have so many calling Volusia County their home!
Looking to make Volusia County your new home?

Browse homes for sale here

:
Up Next

: