ERA Grizzard Real Estate, local Central Florida Real Estate Firm, has once again been ranked as a top Brokerage in the Nation.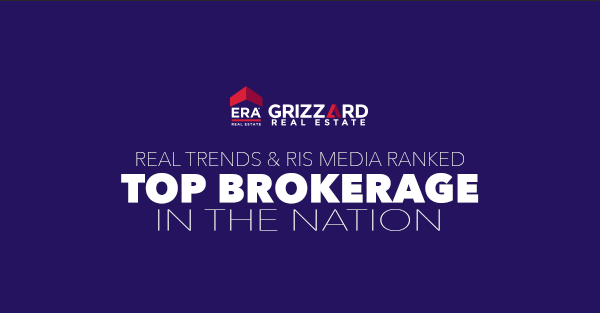 REAL Trends and RISMedia have released their 2017 rankings for the top Real Estate companies across the United States based on number of transactions and sales volume completed in 2016.
Not only did ERA Grizzard rank in the top Brokerages nationwide, they've also been named one of the top 20 Real Estate companies in the state of Florida and the number one ERA company in Florida.
"Our customers can look to the top national rankings and trust that their home purchase or sale is being handled by a Brokerage with a history of success," said Gus Grizzard, Broker/Owner of ERA Grizzard.

"As a team, we're committed to continued innovation and growth, and agents can be confident they are aligning their careers with a company that is dedicated to their individual success as well. In fact, being ranked among many companies with two or three times more agents signifies just how effective each of our agents is."
ERA Grizzard had a Per Person Productivity of over 16 transactions in 2016, which is more than double the average Real Estate agent in their local MLS. They were also ranked in RISMedia's top 500 Power Broker list for both sales volume and number of homes sold in 2016.
The Brokerage increased by 114 spaces for the ranking based on number of transactions, making them one of the top 300 brokerages nationwide. For ranking based on amount of sales volume, the company increased by 193 spaces, bringing them into the top 500 companies in the U.S.
RISMedia is known as the definitive source for Real Estate news and information.
John Featherston, RISMedia President and CEO, congratulated ERA Grizzard Real Estate for these prestigious rankings:
"Consumers today are utilizing the professional skills of Realtors more than ever before, and the firms represented in RISMedia's Power Broker Report are the nation's most elite brokerage firms serving literally millions of these home buying and selling consumers with their Real Estate needs." Featherston said.

"Today's homebuyers and sellers need a trusted, credible real estate professional to help them understand the opportunities in today's market and how to overcome the obstacles that may be holding them back. Being ranked in RISMedia's Power Broker Report validates your firm's reputation as a trusted resource for today's Real Estate consumers."
Additionally, the REAL Trends 500 report found ERA Grizzard Real Estate the top 305th company based on the number of homes sold in 2016. They were also found in the top 500 Real Estate companies for the amount of sales volume completed last year.
The company increased by 28 spaces from last year's RISMedia rankings based on sales transactions and earned a place on the top 500 for Sales Volume.
The REAL Trends ranking reports are trusted for identifying the most successful Residential Real Estate Brokerages nationwide each year.
"Housing sales in the nation were up 4.9 percent in 2016 from 2015 which was a slower growth rate than the previous year. The REAL Trends 500 firms were up 6.6% in the same period. For the third year in a row the nation's largest brokerage firms gained market share," said Steve Murray, president of REAL Trends.

"As we commented last year this market share growth is unusual in that
historically larger firms lose market share in robust markets. Clearly, America's largest brokerage firms have figured out how to grow their share in all kinds of markets."
Up Next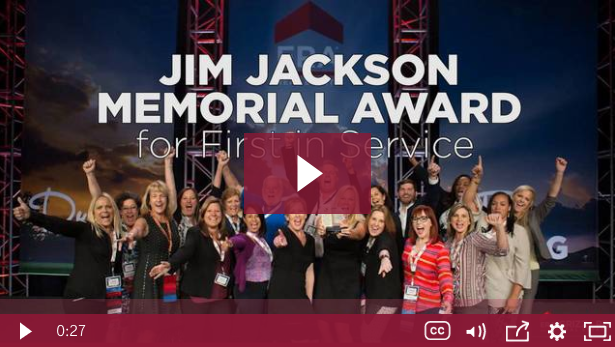 ERA REAL ESTATE RECOGNIZES ERA GRIZZARD REAL ESTATE AS WINNER OF 2016 JIM JACKSON MEMORIAL AWARD for 1st IN SERVICE AWARD. Watch Video & Read More

ERA Grizzard achieves national acclaim as the finalist and award recipient for several prestigious recognitions from ERA Real Estate including top all-around company. Keep Reading