ERA REAL ESTATE RECOGNIZES ERA GRIZZARD REAL ESTATE AS WINNER OF 2016 JIM JACKSON MEMORIAL AWARD for 1st IN SERVICE AWARD
WATCH VIDEO:
MADISON, N.J. (March 21, 2017) – ERA Real Estate, a leading global real estate franchisor, recently recognized ERA Grizzard Real Estate based in Leesburg, Fla., as the winner of the organization's prestigious Jim Jackson Memorial Award for 1st IN SERVICE™, Category One. Broker/owner Gus Grizzard accepted the award on behalf of his team at the 2017 ERA International Business Conference held March 19-21 in Dallas, Texas.
The Jim Jackson Memorial Award for 1st IN SERVICE™ is named in honor of the late ERA co-founder and former president. It is presented annually to the company that upholds Jackson's legacy of superior customer service and sales productivity. The award is divided into two categories based on transaction volume: Category One (companies with 500 or more transactions) and Category Two (companies with 100-499 transactions).
ERA Grizzard Real Estate was also honored as a finalist for the brand's top all-around company award, the Gene Francis Memorial Award, in recognition of the firm's sustained growth over the past five years, accomplished by a series of strategic mergers and acquisitions that have transformed the firm from a strong local market leader to a major regional player in central Florida.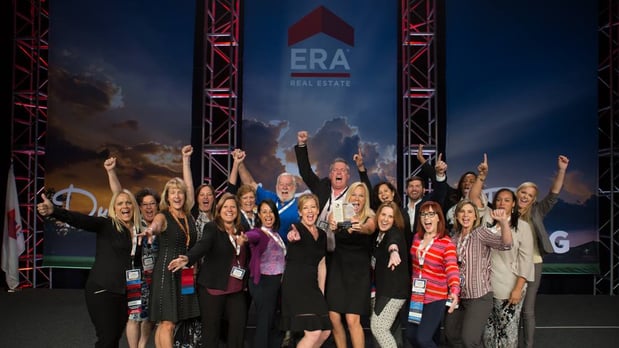 "Being recognized simultaneously for superior service and growth clearly validates our service-first philosophy and we couldn't be more proud of this accomplishment," said Grizzard. "We've been building an amazing team over the last few years as well as building a steadfast belief in a company the entire team can be deeply proud of and something they work very hard to protect."
"Our hallmark customer-first approach at ERA demonstrates the importance of service across the entire network," said Sue Yannaccone, president and CEO of ERA Real Estate. "I am thrilled to honor ERA Grizzard Real Estate's commitment to service this year with the Jim Jackson Memorial Award. Their drive to provide a superior customer experience pushes the company forward and sets the service bar high for each other and for the entire ERA network. In addition, the company's recognition as a finalist for ERA's top all-around company is a testament to the importance of service above all else, particularly as we continually strive to exceed expectations of today's connected consumer."
---
ERA Grizzard Real Estate in Central Florida is pleased to congratulate their Realtors who were honored for their professional achievements within the Real Estate industry. Keep Reading
Orlando, FL: ERA Grizzard Real Estate honors their award winners and announces exciting plans for future growth at their 2017 Kickoff and Awards Celebration.

Keep Reading