Perhaps you've finally reached the age to settle down in a 55+ community and, and after doing some research, you believe you've found the perfect one. The Villages, Florida has everything you could want if you're looking to live an active lifestyle, but before making your big move, there's one thing you need to figure out: the numbers.
Let's crunch some.
Cost of living plays a huge role in where you'll decide to settle down, especially now. I mean, this is the time you spent your whole life saving for after all, isn't it? Quite a few factors will go into determining how much it will cost you to live in The Villages, Florida.
Choosing your home in the Villages, FL
First, you'll want to find the right home or villa for you. And there are quite a few options. The smallest villa, which is 850 to 1,310 sq. ft., starts in the $190s. The most spacious housing option, at 1,440 to 2,550 sq. ft. will cost you anywhere from the $270s to over $1,000,000. Your choice will determine the cost of your monthly mortgage payment. Also depending on the size home or villa you choose, your insurance will cost you anywhere from $70-$100/month, according to TheVillages.com. Of course, so will your taxes, which will run you from anywhere from $247 to $501. And then there's also the Average Development District Assessment fee, which covers bond, maintenance and fire, and will cost you about $129 to $220.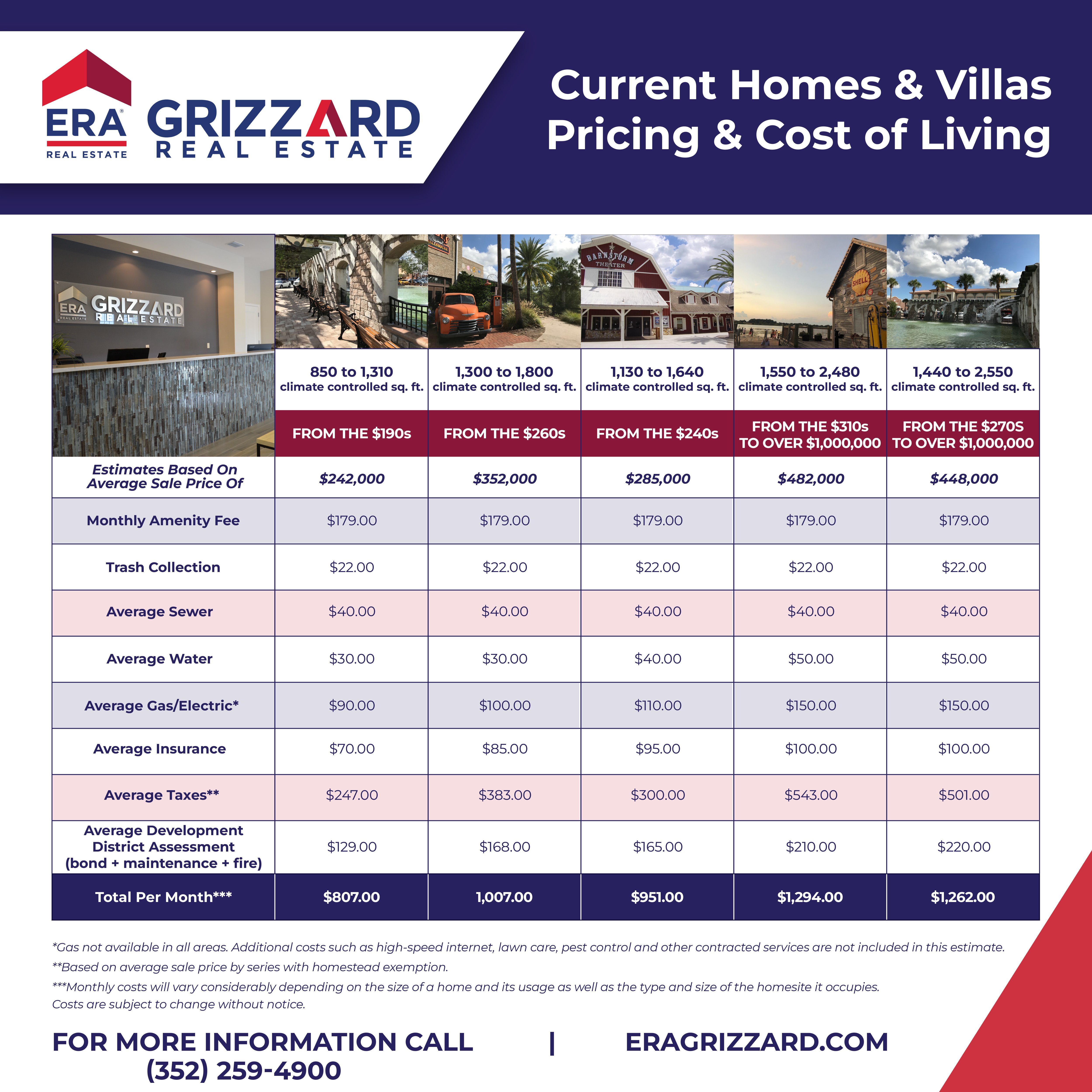 The Villages, FL: Household expenses
Then, be sure to take into account all the regular costs of homeownership, like trash pickup, water, electricity, etc. According to the TheVillages.com, those monthly costs break down as follows:
Trash collection: $22
Water: $30-$50
Gas/Electricity: $90-$150
Sewer: $40
Cost of amenities in the Villages, FL
Finally, you'll need to factor in the monthly $179 fee for access to amenities – you know, all the things that make living in The Villages, Florida as special as it is. For that price, you'll get access to more than 3,000 clubs and activities at the indoor and outdoor recreation facilities throughout the community and over 40 executive golf courses. You'll also be able to use the parks, dog parks, fishing areas and miles of nature trails and enjoy some peace of mind knowing there's 24-hour neighborhood watch service.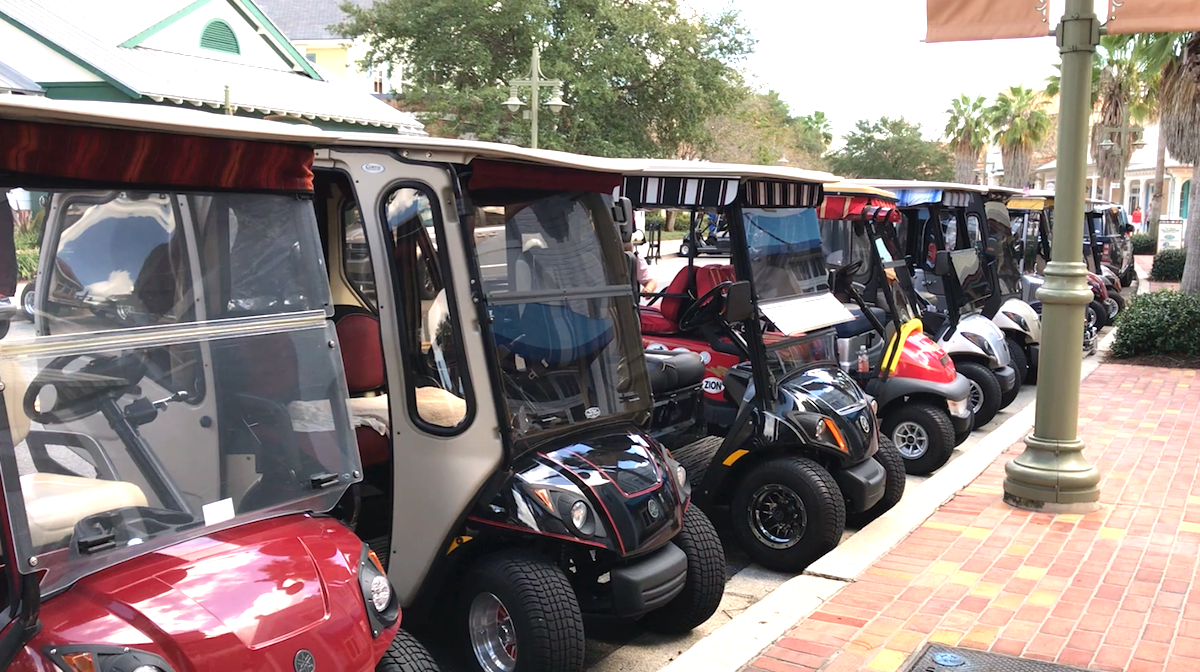 Take a look at the homes for sale in the Villages, Florida, and read the full 2022 market update to see what we can expect for the rest of the year.
What you'll pay per month to live in the Villages, FL
Now, after crunching numbers for all of the expenses listed above, you should expect to pay at least $807 to $1,262 per month to live in The Villages, Florida, based on your housing selection and the costs that come with it. You may have noticed that some expenses, like pest control, internet and other contracted services homeowners often pay for, are not factored into these totals, so you'll need to budget accordingly for those after shopping around for some quotes. According to BestPlaces.net, the cost of living for The Villages, Florida, is slightly above the average cost of living for Florida and the U.S.
One thing you can get excited about if you choose to make the move to The Villages, Florida is the amount of money you may save on gas once you're there, considering the most popular method of transportation is by golf car – and yes, we do mean car – and those are battery operated. Golf-car travel is easy since everything is in close proximity – another perk of calling The Villages, Florida home.
Still in research mode? Check out this neat calculator tool that tells you how the cost of living in The Villages, Florida compares to other communities around the country. When you're ready to take the next step:browse homes for sale in The Villages, Florida