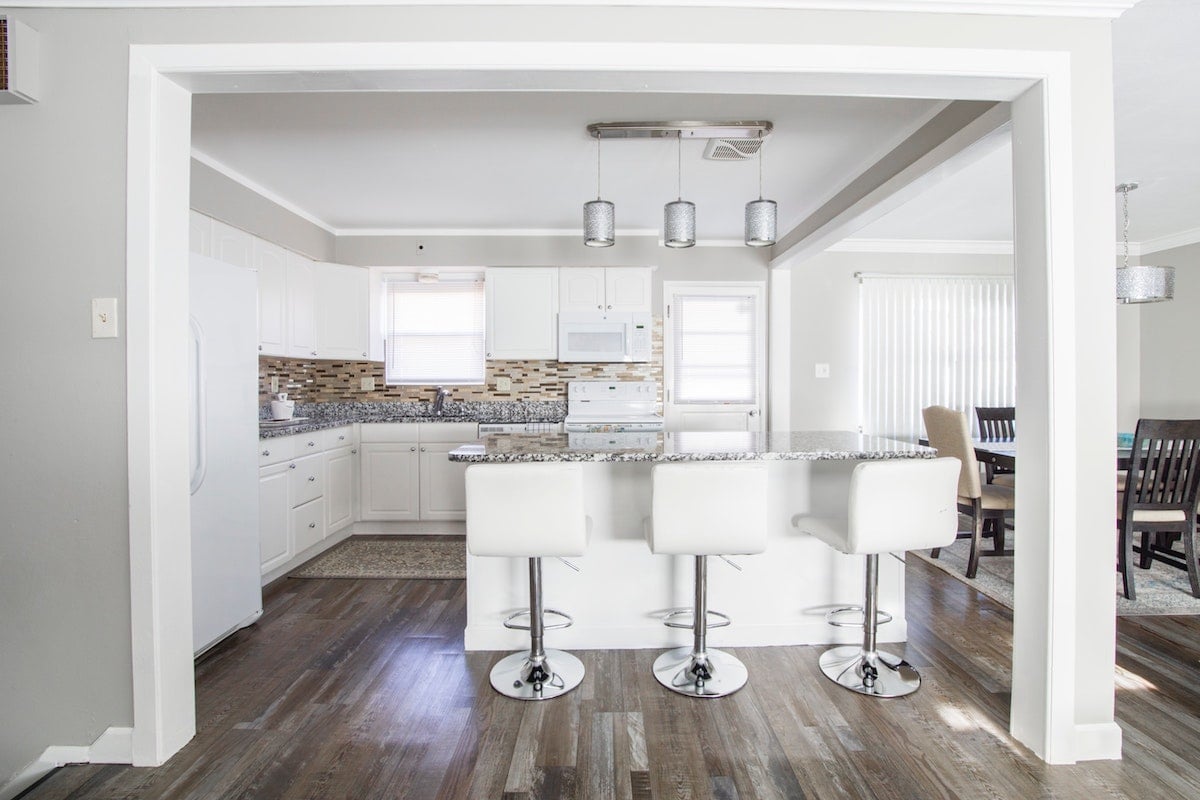 If you have an investment or rental property, it's essential to stay on top of repairs and maintenance. If your property falls into disrepair, you may have larger problems to deal with, such as complaints or losing tenants.
It's always important stay organized and create an efficient system to maintain your property. Here are some tips to help you do this from our professional Property Managers here in Central Florida:
Be Prepared
If you respond to problems and emergencies at the last minute, situations will tend to spiral out of control. By making certain preparations, you can more quickly and efficiently resolve issues.
Know the locations of key systems on your property such as water valves, gas shut-offs, and electrical panels. This way you can access these areas quickly if necessary (or direct repair persons to them).
Have a list of reliable professionals such as electricians and plumbers to call in case of emergencies. It's best to have at least two people/companies to call in case one isn't available.
Inform your tenants of what to do when something goes wrong. For example, they should know how to shut off the water in case of flooding.
Stay informed of weather and natural disasters such as hurricanes. Pass along relevant warnings to tenants as soon as possible.

Keep the Lines of Communication Open
It's essential to communicate well with your tenants in order to deal with repairs and maintenance in a timely manner. Let your tenants know that you want to hear about any issues they might be having, even if they're minor. Appliances not working properly, issues with doors or windows, and other issues should be reported as soon as possible. Offer people a few ways to contact you such as a phone number and/or email.
Another crucial aspect of landlord-tenant communication is clarifying who is responsible for what. Tenants should understand which maintenance issues they are responsible for. Make sure you include this information in all leases and rental agreements to avoid misunderstandings.
Be Proactive
Small problems can expand into major ones if not addressed. That's why it's so important to stay alert to the conditions of your property and address any issues promptly. Here are some areas that are especially important to keep up with:
Heating and cooling systems.
Pipes and plumbing.
Pest control.
Smoke and carbon monoxide detectors.
Water damage and leaks.
Gutters.
Landscaping

Stay Organized
The more organized you are about maintaining your property, the easier it will be to prevent issues and maintain your investment property. This approach also helps you save money.
Research the most reliable solutions for repairs, maintenance, supplies, and services. When appropriate, make changes.
Keep track of all repairs and maintenance issues that come up, including the costs of supplies and services. This keeps you alert to recurring problems that need to be addressed. It's also efficient for tax purposes.
Make sure you set aside a budget for maintenance. Such expenses are a normal part of owning investment properties so you need to be prepared for them.
Have a regular schedule for essential inspections and maintenance. This way you won't have to keep calling to schedule appointments.
These are just a few tips and tricks for maintaining your investment and rental properties.
But one of the best ways to maintain efficiency and ensure the maintenance of your property or portfolio of properties, is to hire a Property Manager.
A professional Property Manager can help you stay up to date on routine inspections, handle tenant communications, assist with the rest of the tips on this list, and so much more.
Take a preventive and proactive approach to the maintenance of your properties to help ensure your ROI!
Looking to hire a professional to help with your investment needs?

Up Next

: