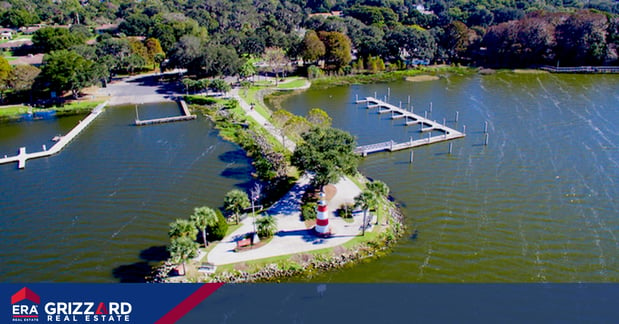 Beating out famous Florida towns such as Clearwater, St. Augustine, and even the popular South Florida cities, USA Today previously named Mount Dora the "Most Picturesque Town" in all of Florida.
Known as the "New England Town of the South," Mount Dora delivers on charm and history minus the snow and bumper-to-bumper traffic found up north. Instead, it offers peaceful views, beautiful weather, a historic atmosphere, and Mount Dora's famous homes for sale.
The Famous Downtown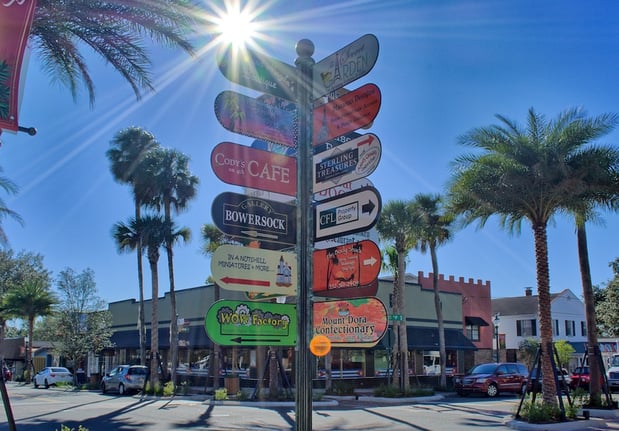 A mix of historic landmarks, waterfront properties, and a unique downtown area is what makes Mount Dora simply "Someplace Special."
Set along the shores of serene Lake Dora with a charming, one-of-a-kind downtown, the unique aesthetics is what makes this beloved town so picturesque. As locals walk the streets, it's as if they are walking through a trendy art show. A mix of moss and palm trees line the streets, colorful canopies welcome guests into gift shops, and vibrant street signs paint a picture of quintessential American beauty.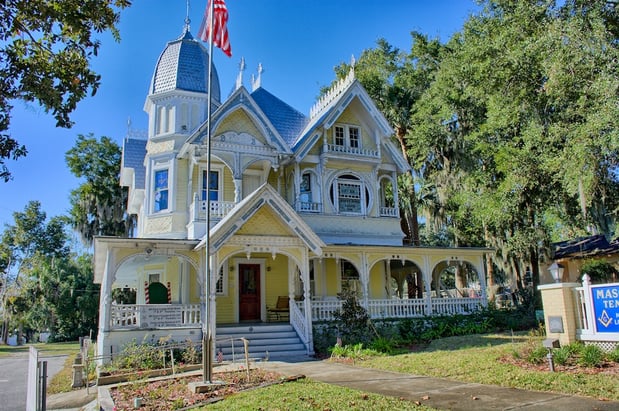 Beloved landmarks throughout town have become a part of the town's culture, including the historic Donnelly House (pictured above) which showcases beautiful Victorian style architecture from the 1800's. Other special landmarks such as The Lakeside Inn, featuring 90 individually decorated guest rooms, and the iconic Grantham Pointe Lighthouse, have become a place of quiet retreat for residents as well as a symbol of the town.
Landscape & Lakefront Beauty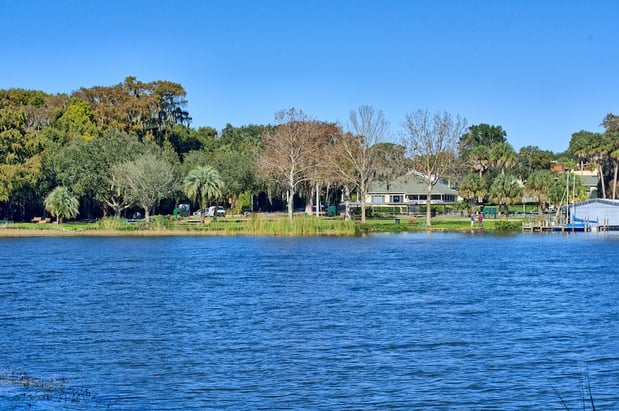 Located in popular Central Florida, Mount Dora is home to the pristine Lake Dora in the Harris Chain of Lakes - beloved by all levels of fisherman as it is considered the "Bass Capital of the World!" Whether you're a seasoned boater or simply enjoy taking in the serenity of the water, Lake Dora is a notable hotspot.

The famous Dora Canal is the most well-known waterway in Lake Country and offers both popular housing options and recreation. It is lined with towering cypress trees, draped with Spanish moss, and is home to wildlife such as ospreys and herons. As you sit atop your kayak drifting down the canal admiring the towering trees and birds overhead, weekday worries feel like a world away. Learn more in 'My Mount Dora Lakefront Obsession'
Mount Dora's Home Options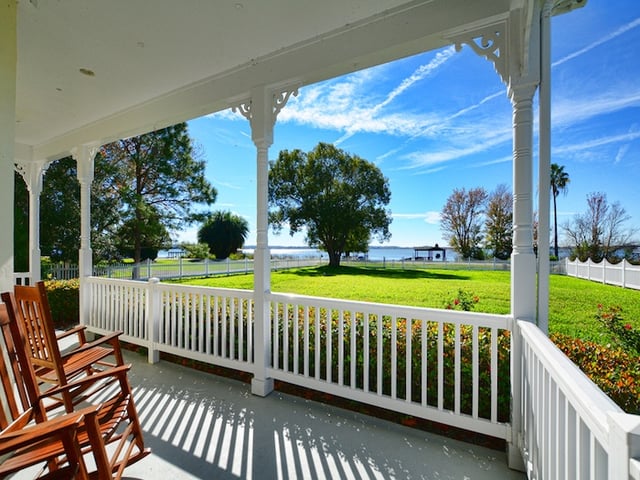 Whether you're a Mount Dora millennial looking for your first home, retired and in search of a peaceful lifestyle, or somewhere in-between, Mount Dora is the picture-perfect place to call home. While there is modern architecture and construction always available, Mount Dora also offers historic homes to buyers who are looking for that unique, history-filled home.
Popular home types in Mount Dora include lakefront properties lending a peaceful and tranquil style of living. Homes near downtown offer a number of activities such as shopping, dining, lodging, and entertainment - sometimes even within walking distance!
This small Floridian town, whose roots date back over a century, is an incredible mix of history, recreation, nature, and community. It's no wonder it was chosen as 'Florida's Most Picturesque Town.'
Up Next

: