One of the top-ranked Real Estate agents in the country is located right here in our Central Florida market, according to the latest ranking released by REAL Trends.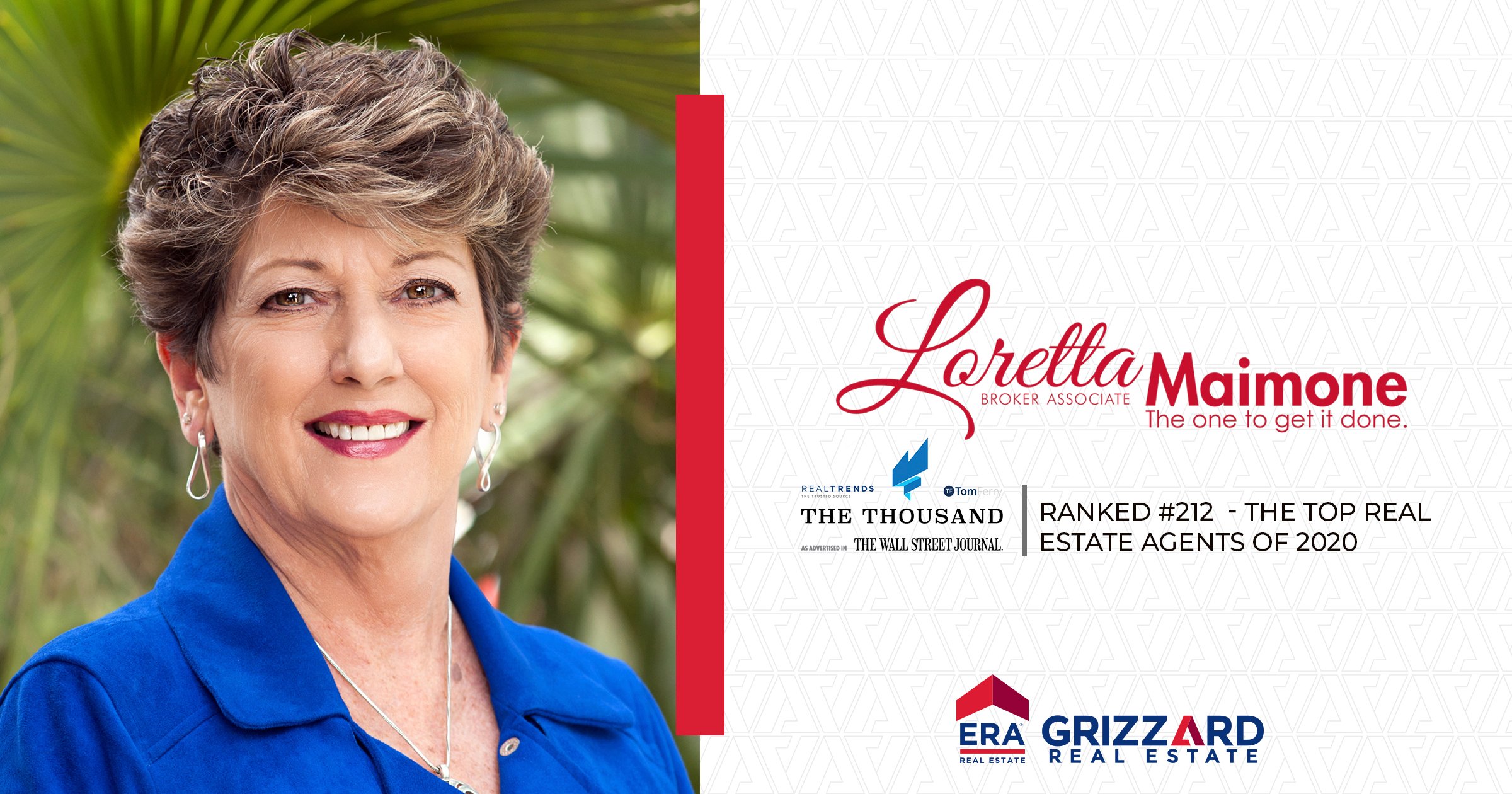 Lake County Broker Associate Loretta Maimone with ERA Grizzard Real Estate has been named a REAL Trends Top U.S. Real Estate Agent of 2020.
Her ranking comes in at number 212 on the list of agents who have completed the most Real Estate transactions in the entire country. This achievement places Maimone in the top 1/10 of 1% of all Real Estate professionals nationwide, speaking to her unparalleled industry expertise.

Ranking among fellow industry professionals throughout the country from California to New York, this Lake County local impressively earned her place on the list through her professionalism, work ethic, passion for helping others, and love for her community.
"There is nobody you'll meet more authentic and caring than Loretta Maimone. She leads from her heart in all that she does, taking care of the people in her life and the community she's so proud to be a part of," says Gus Grizzard, Broker/Owner of ERA Grizzard Real Estate. "With over 2 million real estate agents estimated in the United States, Loretta is at the very top professionally and personally. She's touched so many lives along the way with a positive attitude and of course, her signature wit. Her success is a true testament to her talent, and on behalf of our entire ERA Grizzard family we want to congratulate her on being named a top agent in the country."
This isn't Maimone's first time in the spotlight for her impressive career. She was awarded ERA Grizzard's 'Real Estate Agent of the Year' in 2019, and was also named the company's Top Producing agent for 2019 by impressively selling 101 homes which totaled $31,404,545 in sales.
She's also been awarded the ERA Grizzard Humanitarian of the Year for her tremendous impact on the community, and ERA Real Estate's Leaders' Circle - the most prestigious honor recognized by ERA® Real Estate for total number of homes sold in both number of transactions and volume of sales.
Beyond her impressive sales records, Maimone has also earned a perfect 100% Customer Satisfaction Score from responses recorded from the 2019 ERA® Customer Satisfaction Survey. She's earned testimonials that tell the story of her dedication and integrity, including: "Loretta Maimone is the perfect combination of professional, knowledgeable, dependable, and friendly," from Kathleen, and "Whenever I think of Loretta Maimone a smile comes across my face," from Ernest.
Maimone's impact on Lake County goes far beyond her impressive Real Estate expertise and passion for helping her customers. While she's fiercely dedicated to her customer's success, she also actively gives back to local organizations and community needs, helping make it an even better place to call home.
"The best part of my career? Helping Home Buyers and Sellers on the next journey of their lives whether getting married, growing their family, moving their kids out of the house (finally!) and downsizing, or relocating to the area," says Loretta. "Watching my customers who become part of my journey and for them to get involved in the community always makes me smile and warms my heart to see them give back to others less fortunate!"
From her deep-rooted knowledge of the local Real Estate market to her kind heart, professionalism, and the unparalleled Real Estate experience she provides, Maimone's impressive accomplishment of being named a top-ranked REALTOR® in the country is well-deserved.
We are so proud to congratulate Loretta on this incredible achievement!
---
Up Next: