ERA Grizzard Real Estate has again been named to the REAL Trends top 500 list and the RISMedia Power Broker Report.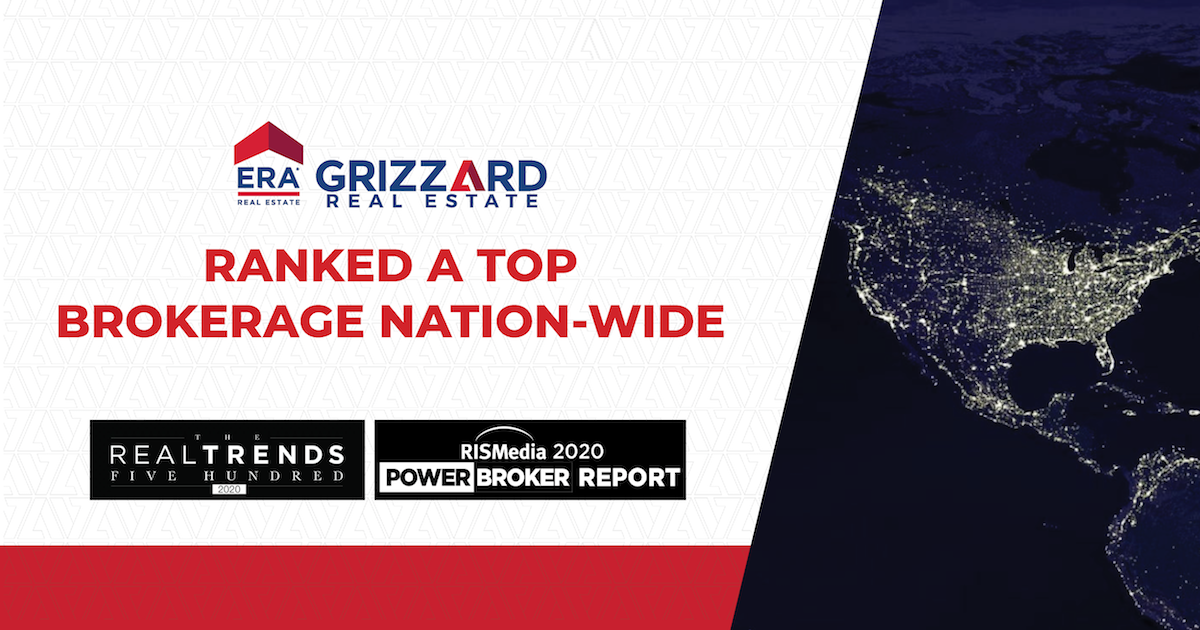 The REAL Trends 500 is said to be the 'undisputed leading report for 32 years, ranking the performance of the top residential Real Estate brokerages throughout the United States.
According to REAL Trends, to be named one of the top 500 firms means to be among the 'top three tenths of one percent of all brokerage firms in the country.'
This year, ERA Grizzard was ranked #352 for number of homes sold in 2019 on the REAL Trends Five Hundres with a total of 2,635 homes sold. The company was also ranked #485 for dollar amount sold in 2019 with $641,852,538 in sales volume, a 10.8% increase from 2018.
See full ranking here.
ERA Grizzard was also ranked the number 1 ERA

Brokerage in the State of Florida with REAL Trends, and the 10th ERA

Brokerage in the United States overall. For reference, ERA

makes up 1.3% of the total REAL Trends 500 list.
Additionally, the RISMedia Power Broker Report ranks the top 1,000 Power Brokers, and named ERA Grizzard #335 for number of transactions, and #456 for sales volume.
See full ranking here.
ERA Grizzard, founded in Leesburg, Florida over 50 years ago, today has offices throughout Central Florida, and has repeatedly earned a spot on the REAL Trends ranking list year over year, speaking to the brokerage's commitment to growth of their agent's businesses and passion for helping home buyers and sellers.
"Right now, it's more important than ever for buyers and sellers to work with a company that has not just a proven track record of success but also a history of longevity they can trust. Customers can look to these rankings knowing that they'll be working with a team of professionals ranked among the best in the nation," says Gus Grizzard, Broker/Owner of ERA Grizzard. "I speak on behalf of our entire team when I say how honored we are to be named on the REAL Trends Top 500 ranking list and the RISMedia Power Broker Report among so many other impressive brokerages and congratulate our expert team of agents and staff on this accomplishment."
Since their founding in 1968, the company has been focused on giving back to their communities and providing their home buyers and sellers with the highest level of customer services possible, consistently earning a 98% customer satisfaction score.
Additionally, the Brokerage is passionate about innovation, offering their agents the latest in technology and resources. Also backing their team of REALTORS

with a dedicated support staff, ERA Grizzard is committed to the successful growth of each of their agent's individual businesses.
ERA Grizzard is is honored and proud to be again named among the REAL Trends 500. Thank you to our staff, agents, and customers for your support and hard work to make this ranking possible.
Up Next:
ERA Grizzard REALTORS® Named to REAL Trends 'America's Best' Ranking