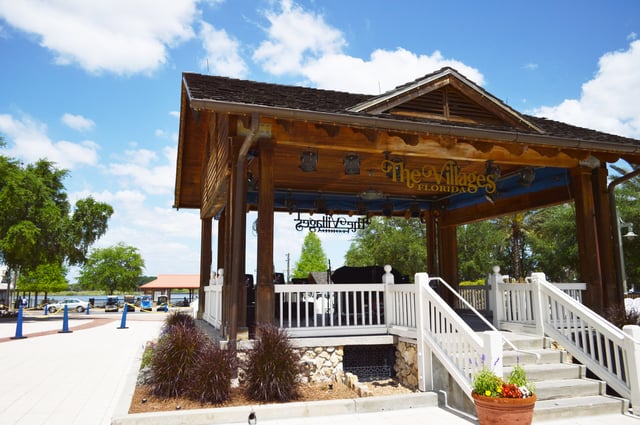 The Villages, Florida began as a small community of retirees without so much as a stoplight in their neighborhood. As the community started to grow and expand, shopping, dining, hospitals, and even schools started booming in and around the now famous Active Adult Community.

Today, the sought-after 55+ community is known for its golf carts, desirable active lifestyles, and endless entertainment for its growing number of residents. It is home to more golf carts than there are taxis in New York City, and offers over 2,000 organized clubs.
Over the years it's won titles such as 'The Fastest Growing Metro Area' and the 'World's Largest 55+ Community.' According to the U.S. Census Bureau, it's earned these titles for several consecutive years in a row.
Yes - a 55+ Community nicknamed the 'Florida's Friendliest Hometown' has been growing faster than ANY other metro area in all of the United States!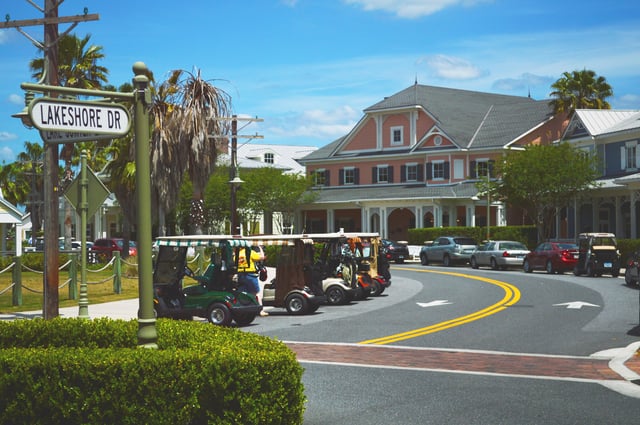 It's no surprise that The Villages, FL has clinched the title of being called the 'fastest growing' and 'world's largest' time and time again as it's growth has continues to soar through the years. Individuals are searching for their piece of this all-encompassing community.
It's accessible completely via golf cart, has an endless variety of resident activities, a beautiful atmosphere, and provides entertainment 365 days of the year. It's not only the best place to live and retire in Florida, but the world as well!
Here's why we think The Villages, Florida
keeps earning these significant titles: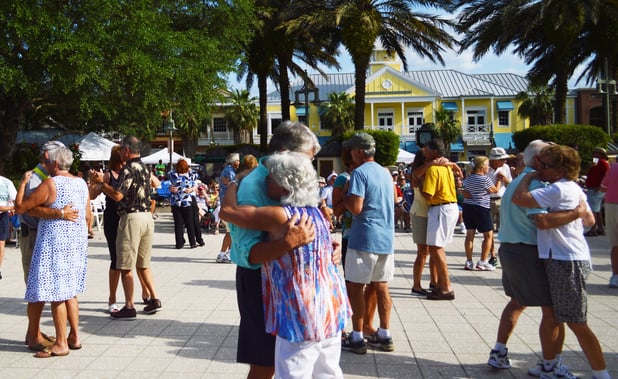 It has a small-town feel with all the big city amenities. From the nightly entertainment to 50+ golf courses, recreation centers at almost every turn, and swimming pools galore, it truly has anything you would need in a retirement community.
Residents can also count on this Active Adult Community when it comes to Real Estate. Varying in styles, price, and numerous communities - finding your perfect spot in this growing powerhouse will not be a problem.
Would you prefer a home close to all the action at Lake Sumter Landing® or maybe one near your favorite golf course such as the notorious Nancy Lopez? The choices are endless!

Situated in Central Florida, residents in The Villages, FL are spoiled by not only the weather, but also the perfect atmosphere for maintaining an active lifestyle year-round. It's what makes it so special!
If you're interested in learning more about this iconic community, have a trusted REALTOR® give you a tour. Having a local expert will make sure you see all the different areas and amenities that are available. Plus, they can help pin point which parts of The Villages, Florida would be the most ideal fit.
Want to start enjoying the lifestyle with
your own piece of The Villages, FL?
See homes for sale here:


Up Next: