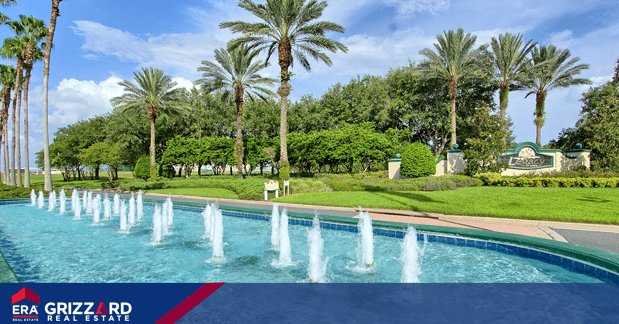 55 Plus residents have a number of options to choose from when it comes to homes for sale in Leesburg, Florida - and many of the most desirable happen to be conveniently located on Highway 27.
From recreation to amenities, home options and atmosphere, here is a look at the top Active Adult communities in Leesburg, Florida!
Legacy of Leesburg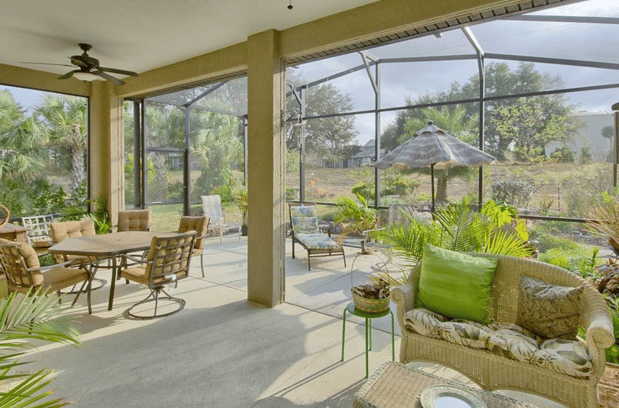 See the details on this home for sale
Home options: Single family homes ranging from the mid $100's to mid $300's
Loved For: Its peaceful, unique atmosphere surrounded by serene nature - embracing Florida's beauty. Over 250 acres of conservation areas are found in Legacy of Leesburg.
Amenities Include: Game and card rooms, fitness center, ballroom, aerobics studio, walking trails, billiards, spa and resort-style pool. Sports courts include pickleball, boccee ball, and tennis courts, and a softball field.
Local Expertise:

"Legacy of Leesburg affords the discriminating buyer the opportunity to live in an upscale, beautiful community with a full array of resort-style amenities and while enjoying the "nature setting." This community devotes almost half of the acreage to wildlife wetlands, bird sanctuary, and natural beauty.
There are miles of walking trails that meander through the wooded areas, near the river edge, and around the many ponds within. Additionally and conveniently, PEAR park (Palatlakaha Environmental and Agricultural Reserve) is directly across the street, allowing residents to walk their trails with exercise stations, and enjoy the additional amenities there including a dog park." - Marilyn Morris, Realtor in Leesburg, Florida and Legacy of Leesburg specialist. Explore the Legacy of Leesbug via video with Marilyn here
The Plantation at Leesburg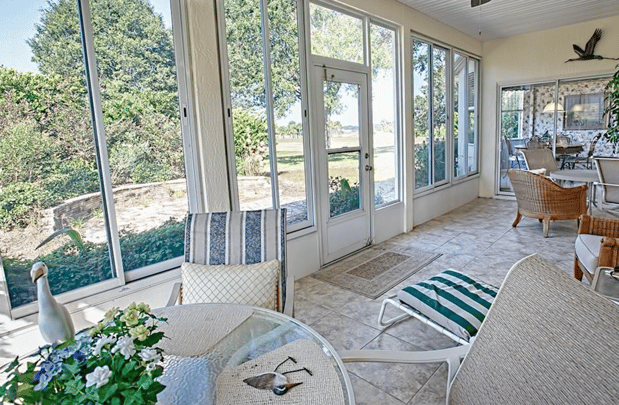 See the details on this home for sale
Home Options: Single Family Homes from the low $100s to the mid $300s
Loved For: Beautiful, lush landscaping, top of the line amenities and social activities, natural beauty and a convenient location. This community is the perfect spot for golf lovers!
Amenities Include: Fishing ponds, billiards hall, walking and biking trails, and much more as explained by our local expert:
Local Expertise:

"The Plantation at Leesburg is unique in that it has a large range in home prices - there's something for every budget! There are 18 holes of championship golf, and there are three community centers with pools, game rooms, and fitness centers with full-time recreation coordinators, coordinating hundreds of activities per week. These activities include tennis, pickleball, water aerobics, fitness classes, indoor games and much, much more." Paul Carraway, Realtor in Leesburg, Florida and local Plantation at Leesburg expert.
Royal Highlands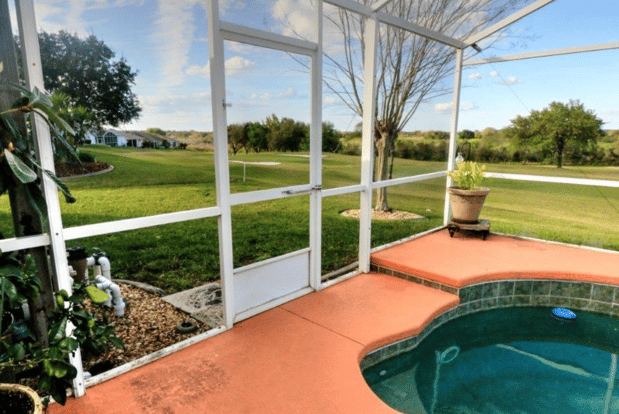 See the details on this home for sale
Home Options: Single family homes from the mid $100's to the low $300s
Loved For: Over 30% of the community is conservation land, home to beautiful wildlife and a peaceful setting. Simultaneously, it is conveniently located to modern conveniences and Downtown Leesburg with shopping, dining, and local events.
Amenities Include: Golf course, pickleball and tennis course, a restaurant, fitness center, swimming pool, and community lake access.
Local Expertise:

"Royal Highlands is a Premier 55 plus community. The community is unique because it is the perfect size with 1500 homes and acres of lakes, walking trails, wetlands and other green space. It is is a well established community.
The people are friendly, the management staff is excellent, and the amenities are unique in that our dues include free cable television, free internet, numerous free wi-fi hotspots throughout the community, and telephone service if you must have it is extremely inexpensive." Richard Beliveau, Realtor in Leesburg, Florida and Royal Highlands expert.
Arlington Ridge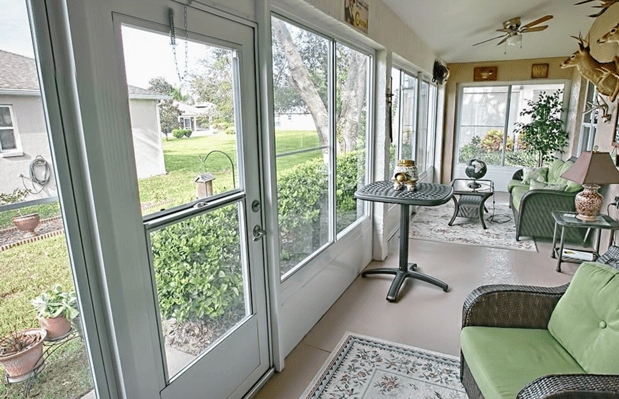 See the details on this home for sale
Home Options: Single family homes from the low $100's to mid/high $200's - new construction homes available.
Loved For: Golf cart transportation, amenities, scenic atmosphere, Gary Koch designed golf course.
Amenities Include: Golf course, driving range, library, walking trails, fitness center, arts and craft studio, pool and spa, tennis, bocce ball and pickleball courts.
Local Expertise:



"Arlington Ridge is a great place to call home! With its luxurious, resort style walk-in pool, movie theater, restaurant with a great Sunday brunch, golf, and activities galore, you can't go wrong! The HOA includes the newly run fiber optic cable for internet and cable plus lawn care!" Felecia Humphrey, Realtor in Leesburg, Florida and Arlington Ridge specialist.
---
* Home photos feature homes for sale listed by our local experts and Realtors in Leesburg, Florida specializing in 55 Plus. View the homes' complete details here.
Also Popular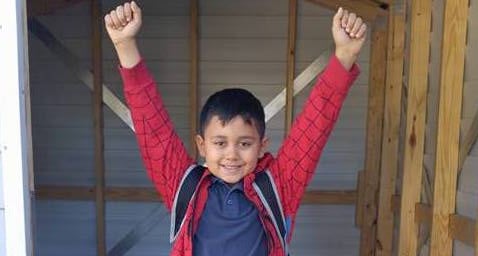 The residents of Leesburg, Florida, nearby Harbor Hills, and ERA Grizzard are making an impact by supporting local organizations focused on giving back. Here are two of the organizations that are making a difference in our community. Keep Reading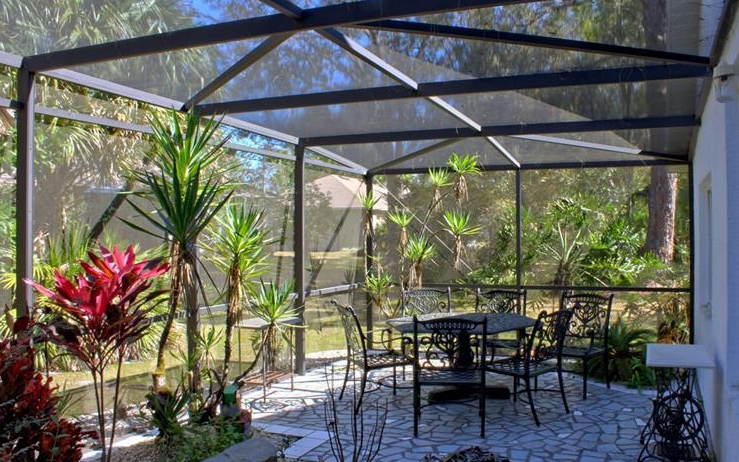 Come on in and find the beauty and elegance that extends inside these home's located in sought-after communities offering the Active Adult lifestyle! Keep Reading & View Homes
---
ERA Grizzard does not guarantee the homes presented are actively for sale. While ERA Grizzard Real Estate strives to keep the information on this site accurate and current, ERA Grizzard cannot guarantee the accuracy, completeness or timeliness of the information contained within these materials.