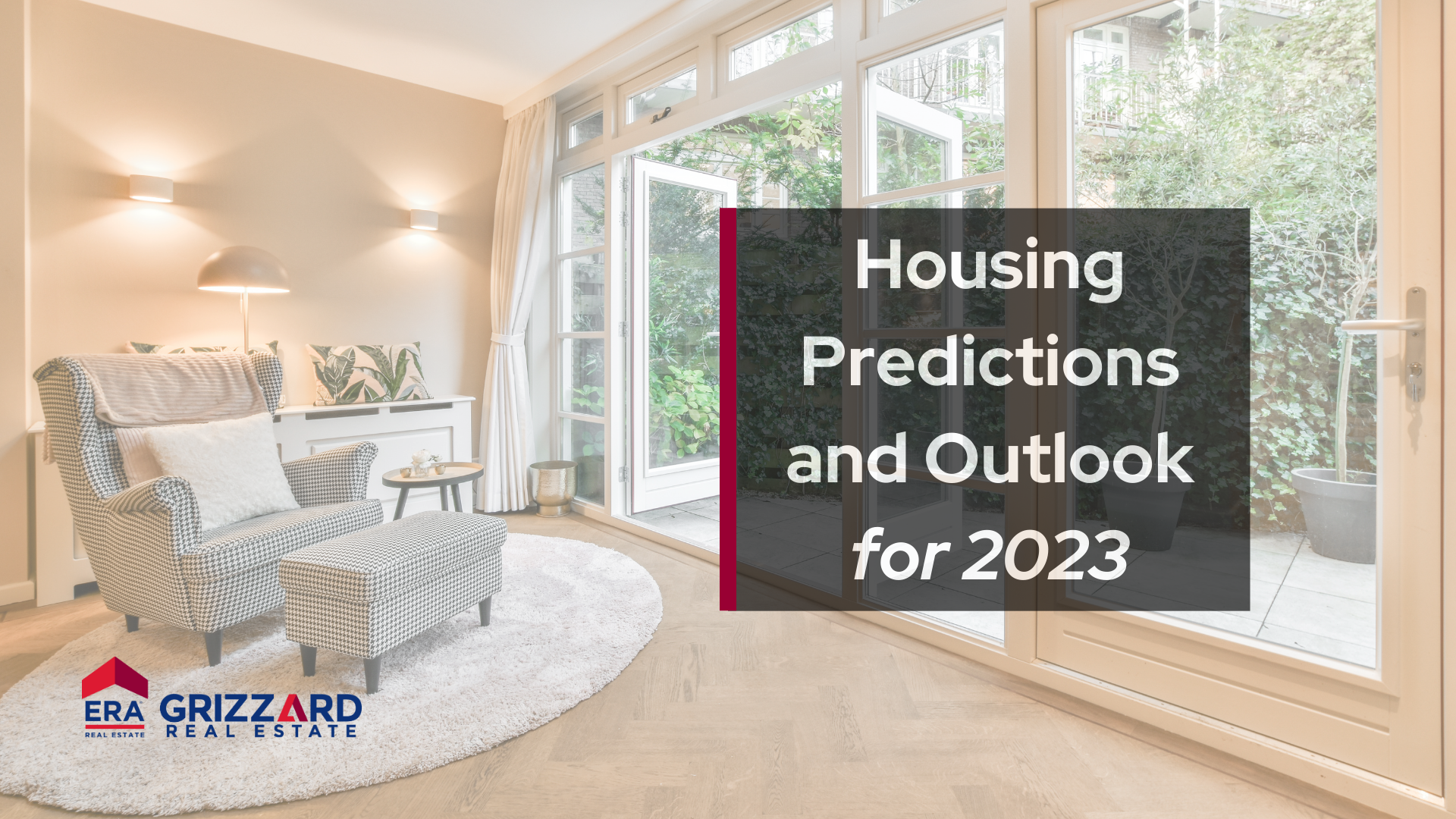 As we come into 2023 there is a lot of uncertainty when it comes to the housing market and what this means for not only agents but buyers and sellers as well.
Owner/Broker of ERA Grizzard Real Estate, Gus, gives you an outlook of what he believes is coming in for us for the upcoming year for real estate professionals.


What are your predictions for 2023?
No one knows for certain what is going to happen with the housing market moving forward this year. With some insight from Gus Grizzard who has been in the real estate industry since 1993 and purchased ERA Grizzard in 2007 from his father, there is no doubt that he has valuable insight.
Here at ERA Grizzard Real Estate we're a family-owned and operated brokerage that has been in the industry since 1968. With that being said, we have been through all types of markets throughout the years. We have compiled a few key points that we believe are important to note for your book of business moving forward to make the best out of 2023!
Future Housing Market: What does this mean for agents?
There is no doubt that the housing market is overdue for a correction, Gus Grizzard believes we're going to be anywhere between 10 and 15% fewer homes sold in 2023, as compared to 2022. So the sales volume, which is, in reality, what we as Realtors get paid on, is going to be down roughly 5% or so. Even though home prices will stay pretty consistent. We're going to sell fewer homes, but because the average price is still appreciating our sales volume, overall sales volume is going to be down by 5%.
So what does that mean for agents? If we're selling 10-15% fewer homes, that means that there are 15% fewer pieces of the pie that our agents, our REALTORS®, and our competitors are going to be able to get too. This means there are going to be realtors out there that will go hungry. I'm excited about this potentially cleansing our market. Cleansing is the reality of what's happening over the last couple of years. It's just like before the boom, everybody wants to get into real estate because they perceive it as being easy and it's not... So with that, we have a lot of untrained agents out there that have never ever worked through a market correction. So I expect that we will see a real reduction in the number of REALTORS® out in the market competing for these transactions. Let's face it - if you're selling one or two transactions a year, it costs you more money to be in this business than you're actually taking home to your family.
With this in mind, We're anticipating this being a very cleansing market of these untrained, unprofessional REALTORS® that will allow space for true professionals like our team to really shine through.
Differentiate yourself from your competitors

The way that true professional REALTORS® shine through is that they have to make sure that they are educated on what is happening in the market. Not just understand that competing inventory is going up, but really be able to translate what a particular statistic or metric means to a potential buyer or seller.
For example, if it's gone from two months of inventory to four months of inventory. How does that affect a potential seller? You need to be able to translate it to really create a solid real estate conversation around these data points.
Point blank, agents need to understand how to create and articulate a meaningful real estate conversation around these statistics. If you're good at that, people will seek you out. This goes hand in hand with the professional brand that you build as a REALTOR®.
Managing Sellers Expectations
Currently, we're still in a seller's market, but it's crucial to know as a real estate professional that even though we're in a seller's market there are still specific areas that could potentially be in a buyers' market. It's important to look up inventory in the area that you're the expert in to ensure that you are putting out the correct information to your buyers or sellers.
Another big prediction for next year is going to be managing sellers' expectations. Everyone keeps saying that home prices are falling and they're not going to fall next year. What you're seeing and what people are referring to is a price reduction.
If you look at MLS, there are price reductions all over the place and the cause of that is managing seller expectations. This is going to be one of our biggest challenges this year including interest rates, lack of inventory and still battling inflation. You as the agent need to make an expectation to make sure that the seller understands the days of just throwing any price on their own and having multiple offers no longer available. It really takes a professional to be able to go in and explain and articulate why this is no longer a possibility.
Now, we can still get top dollar from a seller's home, but pricing is absolutely critical. If you want to sell the property, put the most amount of money in the least amount of time with the fewest amount of boxes to manage seller expectations.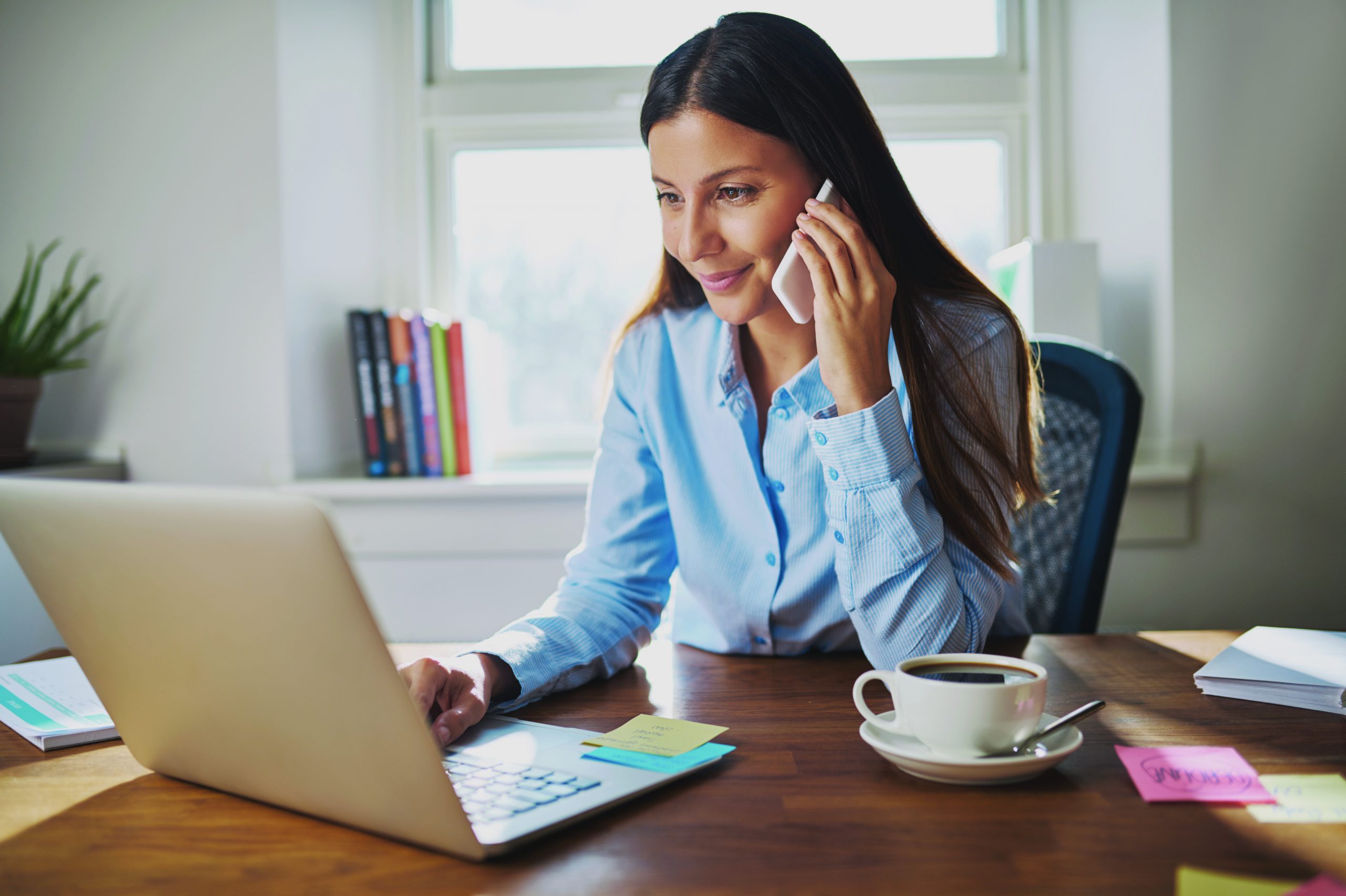 When we look at Central Florida there is an excess of inventory, with months' supply of inventory being the best barometer to measure this. It's going to be important that sellers and realtors don't just go off of statewide statistics or even Central Board of Regents statistics when we talk about months' supply of inventory. For example, there are a lot of areas in Central Florida that have a lot of construction.
So what that means is that there's probably more inventory in a particular zip code that could potentially drive that month's supply of inventory over six to seven months. It's important to just not go by offering state or more regional statistics when you're listing your property when putting your seller consultation together.
Ask yourself these questions: Do I need to look at what my months' supply of inventory? Is it my immediate duty to really manage seller expectations? Is it still a seller's market? Yes, but in your specific zip code, it could potentially be a buyer's market.
The main point we're trying to get across is educating your customers and making sure that you as an agent are aligned with a brokerage that not only shares the statistics with you but also creates marketing and training around how to use those statistics to capture more business.
What can agents do to be proactive?
Agents need to educate themselves in every aspect of the business and don't keep that information secret from their sphere of influence. Use this information, use this data to frame yourself as a real estate professional, with a finger on the pulse of what's happening in the market.
Share that through direct mail, email blast campaigns, social media… Whatever the media, be consistent with it. The main point we're trying to get across is to educate yourself and educate your customers. Once you get in the habit of doing that, while being consistent - that is what will make your business thrive in this market.
What is the impact on agents' business?
With the market continuing to shift it's uncertain what impact it will have on agents' businesses. One thing we can tell you is if you're consistent, educate your customers and maintain authentic relationships with your sphere of influence, not only will you survive this market, but you will thrive. It's up to the agent to be with the right brokerage (like ours) that aligns with everything they will need to stand out from other agents in their market.
Interested in knowing how our brokerage can help take your business to the next level? Click here now to schedule a free consultation to see if we're the right fit for you!
Outlook for 2023
Going into 2023, it's good to get focused on what you should be focusing your energy on when it comes to your business.
Gus states the following is his outlook on what 2023 is looking like: "Cleansing market, getting back to marketing, and focusing on the relationship part of the business. I think it's really doubling down on the relationship part of the business."
Yes, we are going into a market that shows normalized markets, but that does not mean that it is not meant to strike fear into everybody out there. What this means is you have to create a plan, and then execute the plan to make sure that plan is absolutely centered around the relationships/past customers that you have already served. If you're consistent and authentic off of that engagement, not only can you survive, but you'll thrive in any market.
For a more detailed analysis or a customized report on your home, neighborhood, or custom community, contact us or reach out to your ERA Grizzard REALTOR

:
Contact us for more information:
Up Next: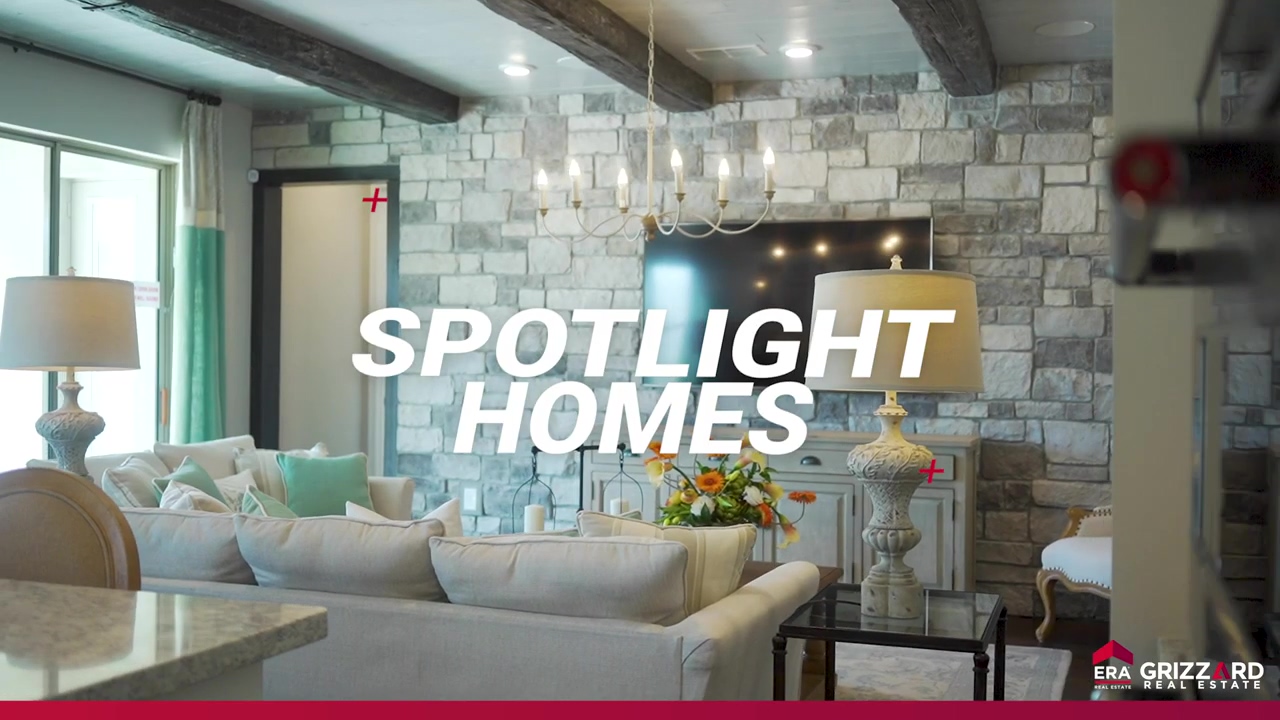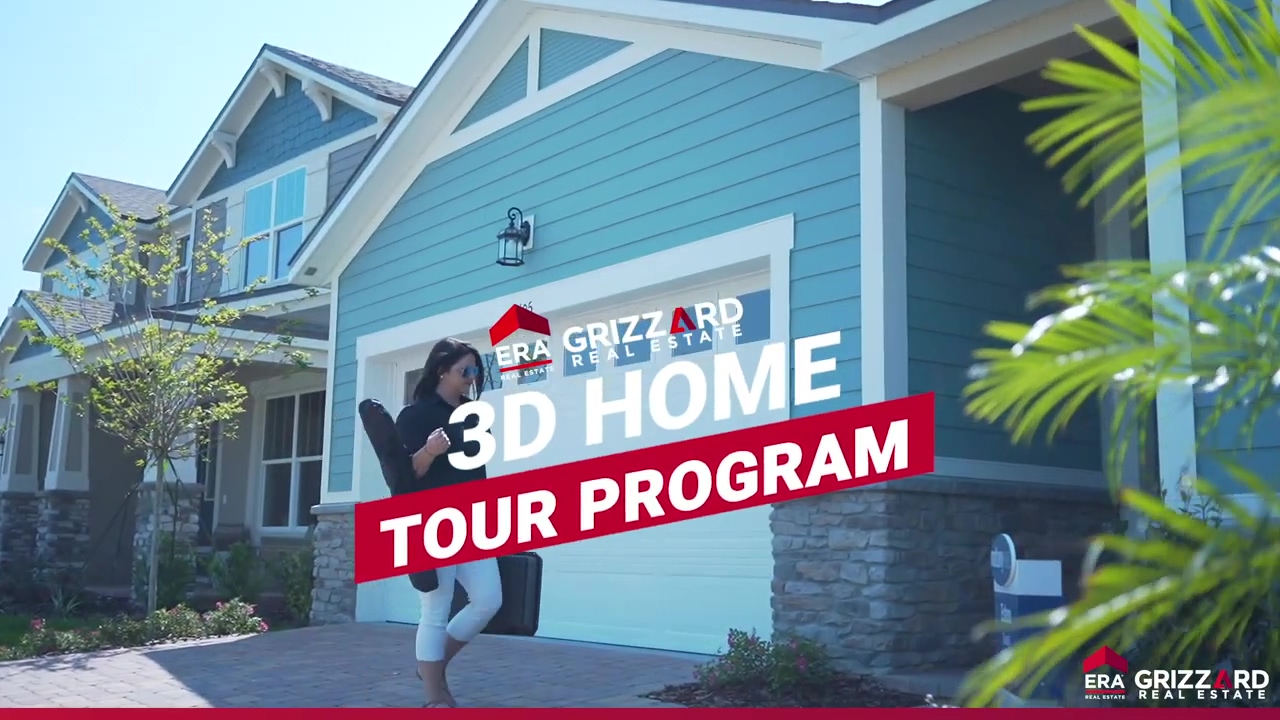 Sources:
Data from Stellar MLS including Orange, Lake, Sumter, Osceola, Volusia, Flagler, and Seminole Counties
https://nahbnow.com/2020/07/low-mortgage-rates-pushing-prospective-buyers-off-the-fence