***This article was originally published on Inman News. View here***
Ready to rock social media in 2018? With all of the options you have from which platform to post on to how you should set your ad spend, there's a lot to consider. But there's even more opportunity!
Let's get you set up for social media success with these 5 easy social media resolutions.
1. Create a Consistent Brand Image - Tailored to Your Audience
Everything you post or say on social media is a representation of you. So, start thinking of yourself as a public figure or brand in the way you present yourself online. The type of content you create, share, or even how you comment should be inline with your brand image.
The same goes for your visual aesthetic. Creating consistency in the way your photos and images appear will not only help your current audience recognize you, but engaging visuals will help you attract more followers. A great source of inspiration for this is Instagram. Notice how your favorite Instagrammers and top personalities have a visual "style" to their feeds.
When you're creating your social media brand image, don't focus solely on yourself. What would your ideal audience find compelling or useful?

Tailor your social media to your audience,
and if you come from a place of value, you'll always have something to post about. Click to Tweet.
2. Set a Social Media Calendar
The best way to ensure you're posting, is to schedule it! There are several free, easy tools you can use for social media management such as Buffer. You could batch your entire social media for the month, a week at a time, or plan a combination of pre-planned and day-of posts.
If you're just getting started, it might be helpful to theme your days of the week. Mondays you give a sneak peek to your latest listing. Tuesdays you share what's important in your local communities, and Wednesdays you go live…
Which leads me to #3 -
3. Go Live!
There's no better way to showcase your personality and capture the attention of your audience than live video.
Live video can be "the main event" or used as teaser promos for the other content and lead strategies you're implementing. Try hosting an informative live video where you answer an FAQ or interview a fellow industry professional.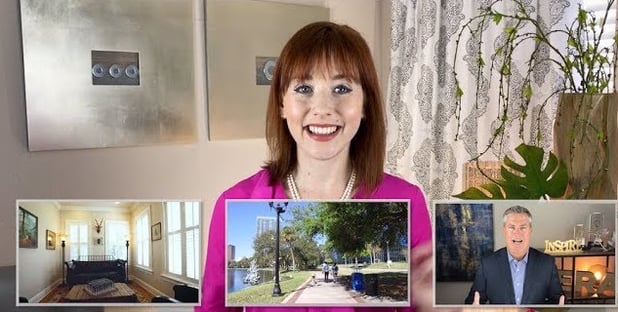 If you have a new piece of content on your blog, use live video as a way to draw traffic back to your site. Get your network interested with, "Hey guys. We've all heard the horror stories. Those big mistakes that people make...when buying a house. I want to help everyone avoid those! So, I've compiled a list of the "Top 5 Mistakes First Time Homebuyers Make in Central Florida and how to avoid them." The first mistake is…" Share your first tip and at the end of your live video, invite them to view the next 4 tips on your site.
If you're not comfortable with a selfie live video, go live from behind the camera. Tour a home or promote an open house, just be sure to keep that camera stabilized. Before you know it, you'll be leading a weekly series on life & real estate that people can't wait to tune into!
4. Get Innovative with Listings
Make those listings pop off the news feed with augmented reality or a Matterport 3D tour. People are looking for immersive experiences. They want to know what's it's truly like to be in a space without physically touring the property.
Matterport has a new feature where they create a short video promo of your listing. Since you need to explore the 3D tour outside of social media, these videos are a great way to attract attention and drive traffic back to your site.
Be sure to include a solid CTA (call to action) once you have their attention to capture your viewer as a lead!
5. Be Genuine
At the end of the day, social media is all about forming relationships and developing connections. So, stay true to who you are and, in no time, your social media strategy will be opening new doors and possibilities for your business in 2018!
-RELATED POSTS YOU'LL LOVE-
Are you leveraging branding? Read our actionable steps to creating a Realtor brand that will attract new business and best reflect you! Watch Video & Read More.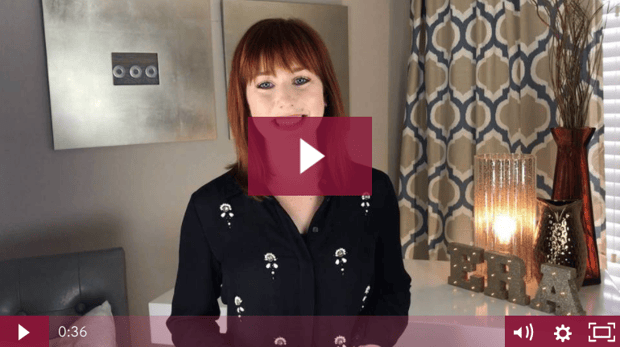 What opportunities do you have with a career in Real Estate? Watch this inspirational video from our Broker/Owner, Gus Grizzard. Watch Video & Read More.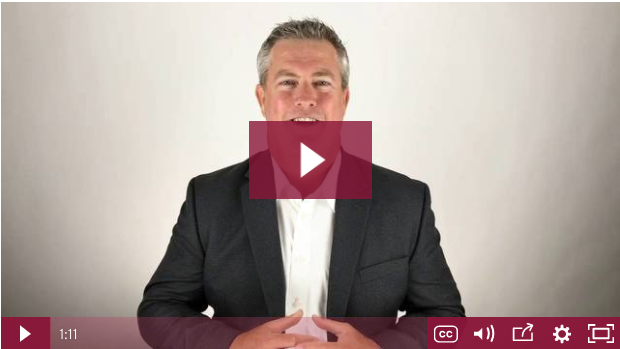 What does ERA Grizzard's Marketing Department provide for their agents through marketing services, support, and more? Find Out!