Have you ever taken a stroll through Downtown Winter Garden, Florida?
This charming community is often described as a modern day Mayberry. And it's easy to see why. Explore this one-of-a-kind community yourself in this 90 second video, and see why so many people are seeking homes for sale in Winter Garden, Florida.
Some may think that Winter Garden is just another Central Florida suburb - a community with great neighborhoods and a convenient commute. But locals and those who've visited know this is not the case! Winter Garden, FL is a wonderfully unique community with an identity and economy all its own.
Locals love that the community offers an active lifestyle among the West Orange Trail, unique shopping, local dining, and a welcoming hometown atmosphere:

"I LOVE LOVE LOVE Winter Garden and have owned a home in the downtown area for 7 years now! We love how close we are to the West Orange Trail and the entire "Modern Mayberry" feel to the city. You can take your golf cart downtown to the independently owned restaurants, to the fabulous farmer's market, or to have a martini at Pilars. The area has something for everyone from "farm to table" restaurants, to designer clothes. The downtown area just keeps growing with more retail, restaurants, and condos being built near the Crooked Can Brewery and also towards the 429." - Dallas Ackley, local and Realtor in Central Florida.

The community also offers a highly sought-after Real Estate market with a variety of home types and options to choose from.

If you're looking for that "hometown" feel in Central Florida, Winter Garden might be the community for you!
Also Popular: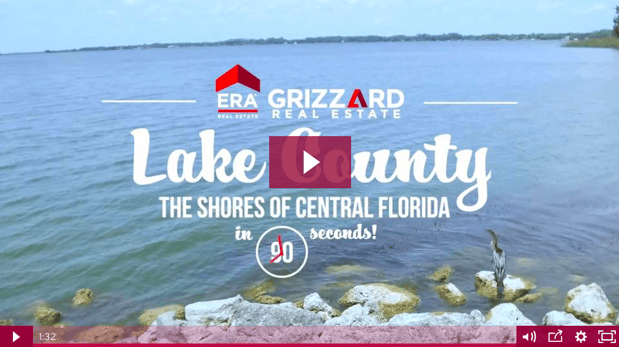 From Leesburg to Mount Dora and everything in between, get a glimpse of life in Lake County in this 90 second video, & see for yourself why so many are looking for their own Lake County home for sale. Watch Video