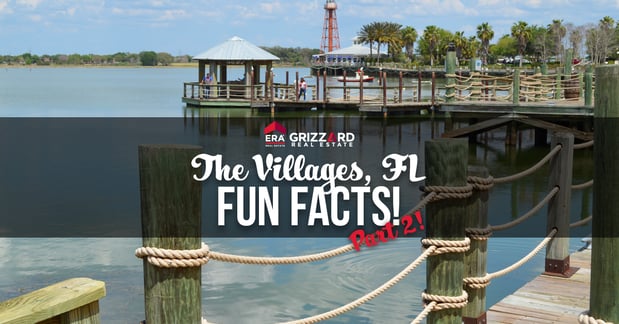 Dancing under the stars, a golf cart ride to your tee time, happy hour al fresco - we're talking about your favorite Active Adult community, of course - The Villages, Florida!
If you loved our first fun facts article about The Villages, FL, you're sure to love part two! Here are 10 more reasons why so many are seeking the lifestyle and homes for sale in The Villages, FL that you may be surprised to find out!
1. There are approximately 98 days of full sun each year, and exactly 0 days of snow!
That's right! Throw that show shovel away & be sure to pack your sunscreen! The area's favorable weather allows you to enjoy your favorite activities like golf and even swimming all year long - now that's the ultimate Active Adult lifestyle. Get a snapshot of The Villages, Florida weather all year here.
2. There are over 350 restaurants in The Villages, Florida & nearby on Yelp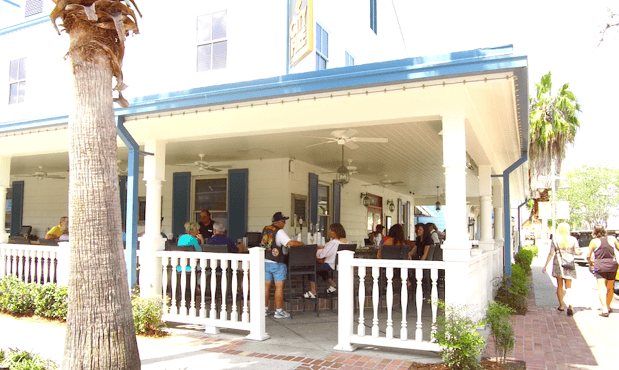 Whether you're looking for happy hour entertainment, fancy dinner reservations, or a weekend brunch special, you're sure to find any and all of your favorite cuisine with the number of options provided in the area.
3. Approximately, there's been an increase of over 61% in the population since 2010. In comparison, Florida's population has only increased by 7%!
That's how many people are flocking to find their piece of the famous 55 Plus lifestyle!
Browse all homes for sale in The Villages, FL here!
4. People are googling 'The Villages,' FL about 95,000 times per month
Over 8,000 times per month, people are searching for their next home for sale or researching the famous lifestyle in this 'best place to live in Central Florida!' Take a peek at life in The Villages, Florida in this under 2 minute video!
5. The most popular jobs here are in retail trades, followed by healthcare and construction.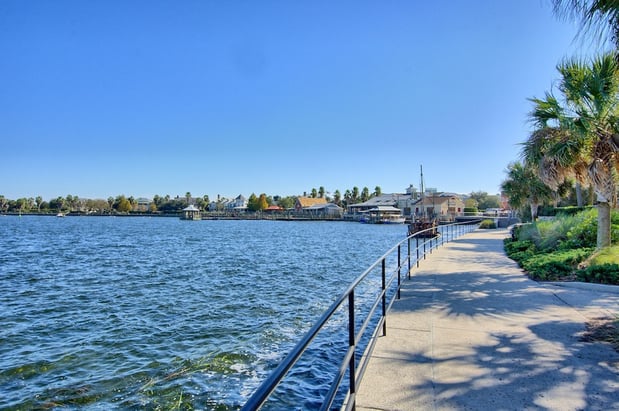 6. As of 2014, 20% of The Villages, FL's adult population are Veterans
We're honored to serve our military families when they decide to find their perfect home in The Villages, Florida. Learn more about ERA Grizzard & Military Families here.
7. There are over 60,000 households in The Villages, Florida and 70+ neighborhoods.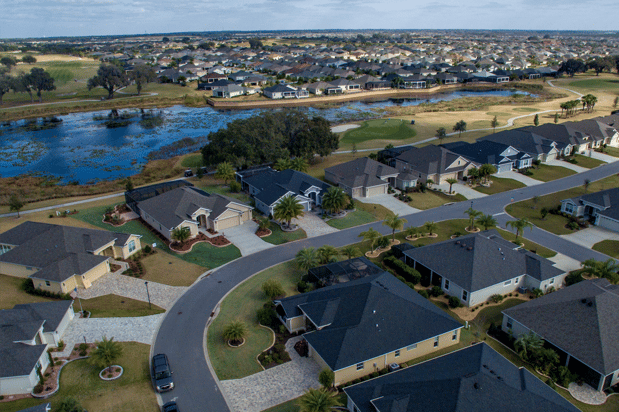 Real Estate options range in many series of homes or villas and offer various floor plans and designs. Tour one of the most popular home types here - the Villas!
8. The Villages, Florida is located just over an hour to Walt Disney World® and about an hour to the beach!
While your activities and entertainment options are endless right at home in The Villages, Florida, residents also have the easy opportunity to explore other world-famous hotspots for the day if they chose!
9. There are over 2,700 clubs offered in The Villages, Florida - ranging from dance, health & fitness, education, sports, gardening, & more.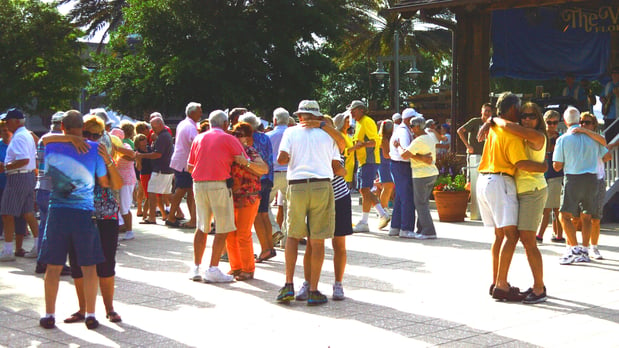 Connectivity in The Villages, Florida is one of its signature characteristics and can be seen in almost every aspect of its design! Learn more about the social clubs available for residents to join here.
10. The Villages, Florida spans into 3 counties and encompasses 3 zip codes - approximately 33,000 acres!
And these 10 fun facts are just a snapshot of the best reasons to live in The Villages, Florida. From top homes to unbeatable atmosphere and a highly desired lifestyle, it's no wonder so many are flocking to The Villages, FL! Learn more about the world-famous, Active Adult lifestyle in Florida, here!

Up Next

:
---
Sources:
Narrpr - as of information acquired on June 14th, 2017
Trulia
Yelp