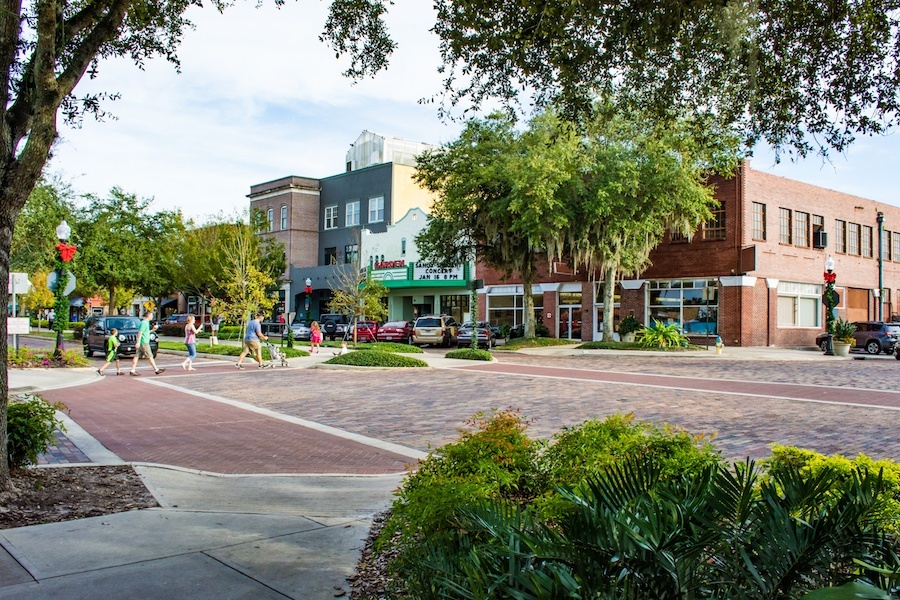 Picture this - a town full of welcoming coffee shops, wine bistros, your favorite little boutique, and a quaint concert venue. Now imagine them all within walking distance from your front door. This is the lifestyle for residents of Orlando's 'walkable neighborhoods.'
There are a number of these communities located in and around Orlando with a variety of local hot spots and Real Estate options. Here are 5 of the best walkable neighborhoods that make up some of the best places to live in Orlando!
Celebration

This community is not only walkable to unique shopping and dining, it offers it's residents something even more special - the magic of Disney. Located just about 10 minutes away from the theme park itself, Celebration was actually developed by the Walt Disney Company.
It offers perfectly manicured lawns, breathtaking homes, and a friendly atmosphere. Locals enjoy festivals and concerts, delicious dining, and one-of-a-kind shopping in the walkable Celebration Town Center, boasting the atmosphere of 'The Happiest Place on Earth.'
Local Favorites:
Market Street

Downtown Festivals

Woof Gang Bakery (for all your dog's favorite goodies)

Nightly 'Snow Fall' in December

The Sunday Farmers Market
Winter Park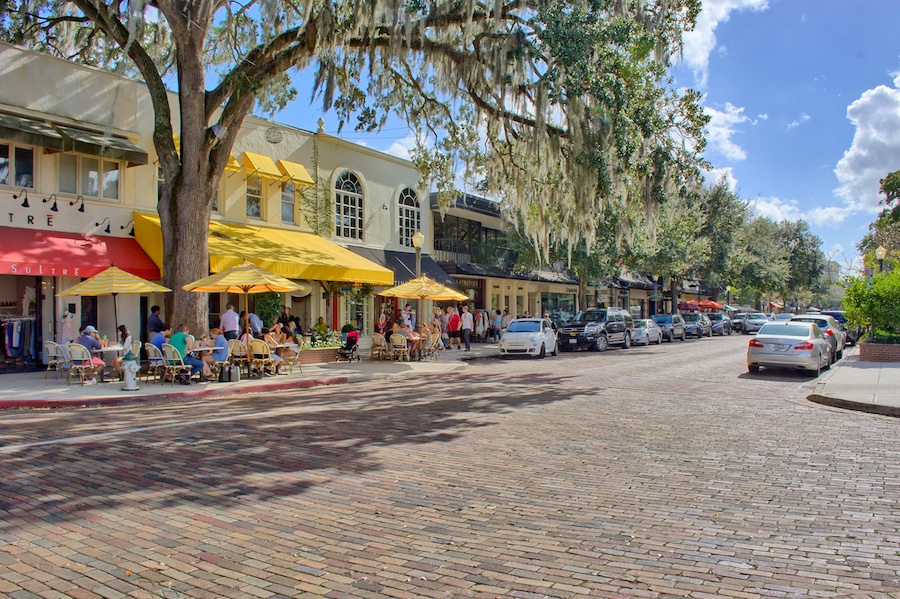 Brimming with fine dining, luxury boutiques, and the best brunch in town, Winter Park is a community unlike any other in Orlando. The positive atmosphere found among the city's popular and central Park Avenue is contagious and welcoming.
It's not uncommon to stumble upon Rollins College students playing musical instruments along the brick roads, cozy wine bars, and inviting coffee shops that will make you forget you're just miles away from a bustling city.
Local Favorites:
Park Avenue Shopping and Dining

Farmers Market

Art Shows/Annual Festivals

Local Parks and Museums

Scenic Boat Tour
Browse our Exclusive List of homes for sale in Winter Park
Downtown Orlando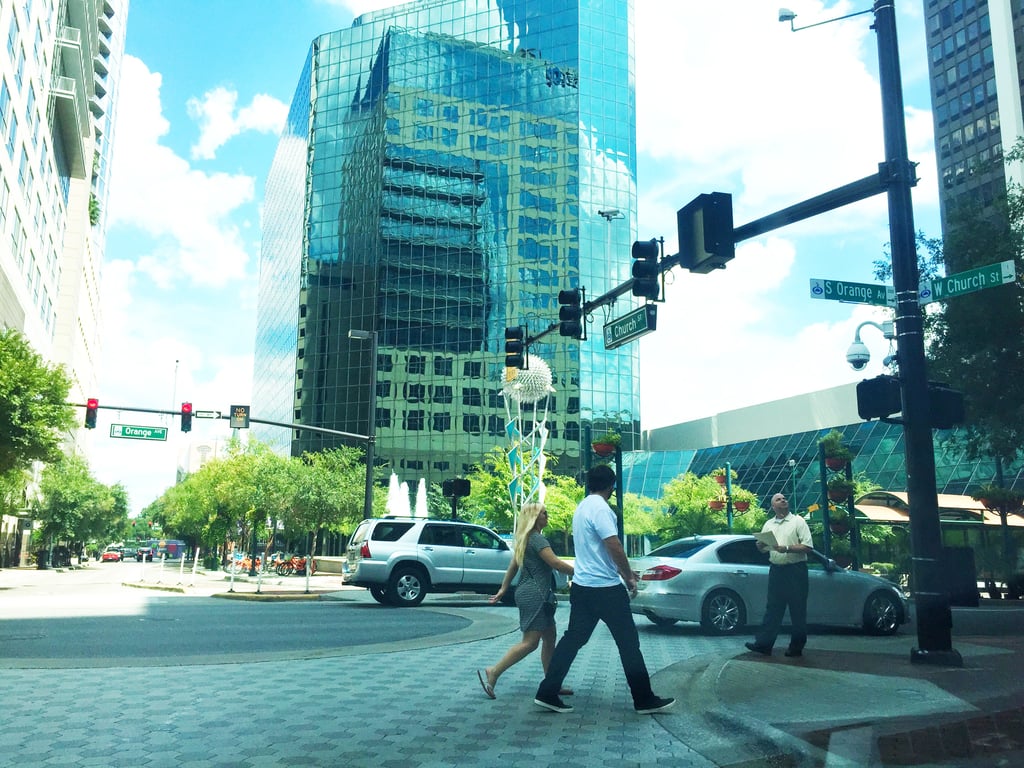 Simply put, downtown Orlando residents live among the action. Blocks away from Orlando City Soccer Games, endless concerts at the Amway and local venues, and events galore - this is truly a lifestyle of never-ending entertainment and convenience.
Local Favorites:
Local Event Venues
Lake Eola
Weekend Farmers Markets
Thornton Park Dining
Wall Street Block Parties
Browse our Exclusive List of homes for sale in Downtown Orlando
Winter Garden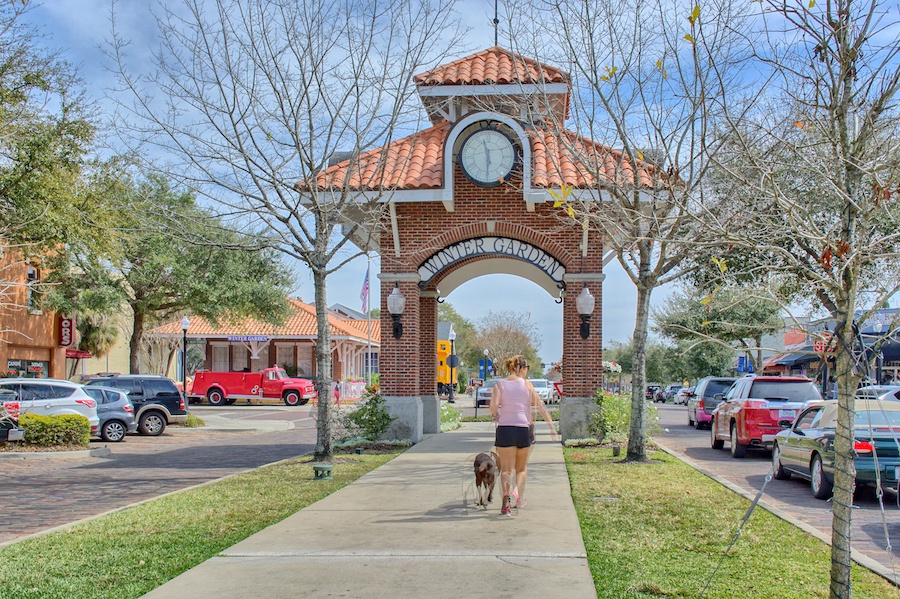 Maintaining it's historic charm with a twist for today's residents, Winter Garden, Florida truly is a 'Modern Day Mayberry.' Locals who live within walking distance to Downtown Winter Garden will tell you there's nothing quite like their little town.
With brick roads, a local theatre, popular shopping, delicious local eateries, and the touch of the town's historic past everywhere you look, it's not hard to see why Winter Garden is one of Orlando's most notable communities.
Local Favorites:
Plant Street
Crooked Can Brewery
Winter Garden Village
Saturday Farmers Market
Winter Garden Theatre
Baldwin Park
Built as a 'city within a city,' Baldwin Park is located just outside of Downtown Orlando but provides a friendly, small town environment. Previously one of the largest naval training centers in the United States, this community prides itself on being 'inspired by the past.'
Complete with schools, top-rated dining, lakeside parks, shopping, and today's modern conveniences, this walkable community is a great place to call home. Take a video tour of Baldwin Park here!
Local Favorites
Blue Jacket Park
Village Center
First Friday Festival and Art Stroll
Lake Baldwin
New Broad Street
Up Next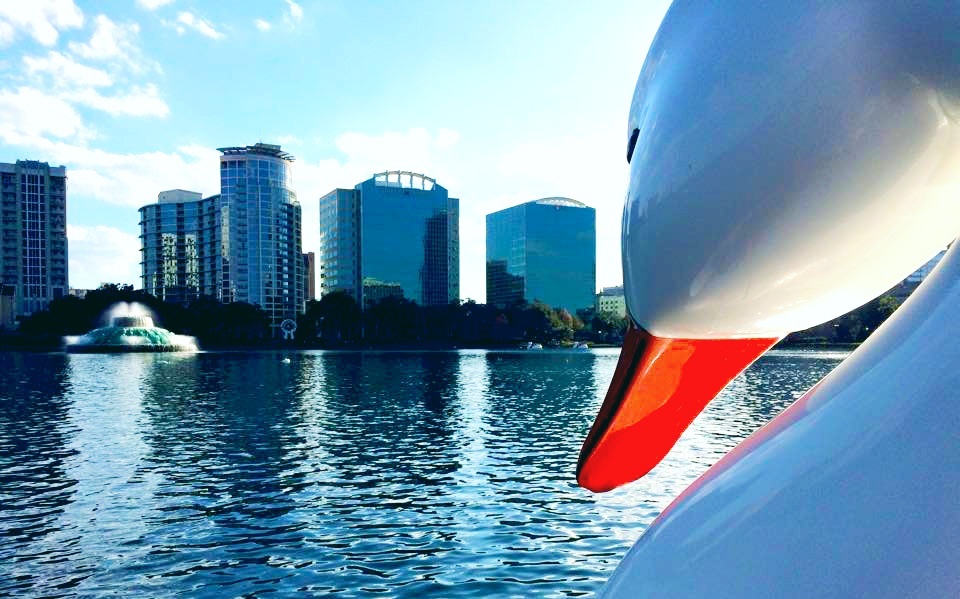 Being from Orlando, I'm often surprised by non-locals' perception of my city. Here are some of Orlando's most popular stereotypes - debunked!
Keep Reading

Real Estate in Orlando encompasses everything from sky high condos Downtown, to waterfront Windermere homes and much more in between! We're breaking down some of the best places to live in Florida that us locals proudly call home. Keep Reading