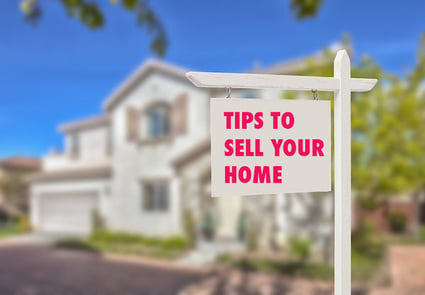 If you are considering selling your Florida home soon, you are probably trying to sell it fast and for top dollar.
Unless you live in a "Model Home," you probably need to put some work into getting it ready to sell.
I know how you're feeling. You might be reluctant to put more money into your home. But did you know there are a great deal of things you can do that don't cost a thing? Yes, you heard me. There are free projects that will make a BIG difference!
Here are 6 simple projects you can do for FREE to help sell your home:
Clean your home like the Queen's popping by for Tea
You want potential buyers to see a well maintained and loved home when they walked through the door. Some elbow grease here will go a long way. Make sure you clean your windows, your grouts, your cabinets, your doors, and just about everything else! All those small cleaning projects will add up to one squeaky clean home, which is exactly what buyers want to see!
Clean out that crammed closet and get rid of your junk
A cluttered space makes it look and feel smaller than it actually is. In addition, it will give the impression that your home doesn't have enough closet space. Would you buy a small home with no closet space? Neither will your buyers. Donate and sell the things you don't need anymore. Trash what needs to be trashed. Not only will this help you sell your home faster, but it will give you a head start on your moving. Double win.
Stage your rooms to reflect their original purpose
You may have set up your rooms in a way that makes sense and is convenient to you. However, now is the time to stage your home to look beautiful, spacious, and inviting. Your home office being in your master bedroom, might be perfect for you. However, many people want their master bedroom to be a "no work zone". Think Feng Shui!
Reclaim you lawn. Get rid of those pesky weeds
There are many ways to deal with weeds using common household ingredients you already own. Or you can do the old fashion way. Pull them out. Make sure to keep them from growing back by cutting your grass at your mower's highest setting possible.
Avoid plumbing problems. Unclog drains, now
Maybe you don't use your 2nd guest bathroom, but a potential buyer wants it to work. It's an easy fix, so get it done before the problem presents itself to the buyer.
Every house has unique smell. Make sure yours is good
Even if you can't smell anything, it doesn't hurt to use some simple kitchen ingredients to make your home smell nice. A smelly home can turn away buyers. The last thing you need is to lose a good sale because of unwanted smells. A home that smells nice creates an inviting environment. Just what you want for a potential buyer!
Don't forget these simple tips when selling your home. They don't cost you anything and can make a big difference.
You may also like:
Are you curious to find our how much your home is worth? Get a free estimate!
Have you sold a home in the past? What is your secret to getting a home ready to sell? Let us know in the comments below.