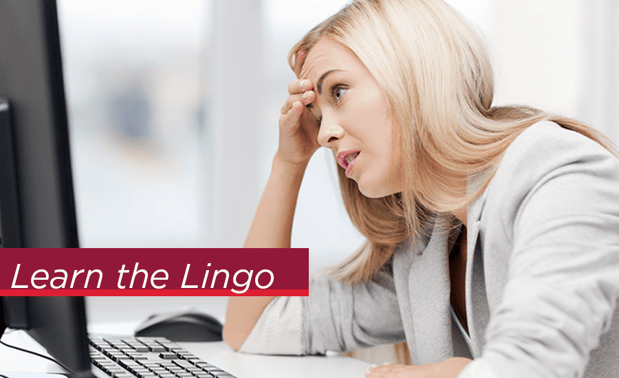 Have you ever been to a country where you don't speak the language? Or, have you had a conversation with a friend or spouse about their hobby you know nothing about? They may use abbreviations or terminology that you aren't familiar with. A "par" using what kind of iron?

It can be confusing, right? It's hard to have a conversation when you're the only one who's not 'in' on the lingo.

The same thing can happen to first time home buyers. Real Estate terminology can be a little confusing for beginners, so we've put together some of the most important terms for buyers to understand. This way, you'll be able to successfully begin your buyer's journey when you're looking to buy a home in Central Florida.
Lender

The word itself is self explanatory, but understanding the importance behind it is the most critical. Think of it like this: you're searching online for homes for sale in Central Florida and find the perfect one for you. You start dreaming about how you would make it your own, only to find later that it's not in your price range at all.
An online mortgage approval estimator is not enough to tell you what homes for sale in Central Florida that you can afford to buy.
It's important to start working with a lender early on so you don't get too far along in your home search, only to find that you've been focusing on homes that aren't in your price range.
You also don't want to undersell yourself either. You may qualify for more than you thought - a bigger home, or in a different community.
Additionally, most homes require an approval with any offer. If you wait until you fall in love with a home and are ready to put in an offer, you may lose the home while going through the process of trying to become approved.
Only a lender will be able to tell you exactly how much you could be approved for.
Debt-to-Income Ratios

A debt-to-income ratio is one of the ways a lender will measure your ability to manage your monthly payments toward the money you have borrowed. This will help them determine how much they are willing to loan you. The ratio is determined by dividing your monthly debt payments by your gross monthly income.
Here's an example: If your monthly income is $5,000, and you pay $1,000 a month for your mortgage, have a car payment of $150 and pay about $450 for the rest of your monthly debts, including credit card payments - your debt-to-income ratio is 32 percent.
The lower this number the better.
Appreciation
Appreciation means the value of a home has increased over time. It's a good idea to buy a Central Florida home in an appreciating area, as you'll be more likely to make a profit when you decide to sell it (you'll appreciate that later!).
PRO Tip: Talk to your Realtor about areas of appreciation in Central Florida! They'll be able to help you identify an appreciating area in your market.
Now, let's talk a little bit about the different kind of loans that are available, since understanding and getting approval for a mortgage is probably the most important part of home-buying.
FHA Loan
An FHA loan is a loan that is insured by the Federal Housing Administration. FHA loans generally require a smaller down payment, and the requirements on credit score are not as strict as other loans can be.
Tthis is a great loan option for first time home buyers! However, you should be aware of all the conditions and criteria. Talk to your lender to learn more.
Conventional Loans
Conventional loans are not insured by the FHA. These loans have stricter requirements such as a higher credit score, more down payment, and a lower debt-to-income ratio.
PMI Insurance
PMI stands for Private Mortgage Insurance. When you don't provide a down-payment of 20%, the lender requires PMI Insurance.
In understanding these terms you will be better equipped to begin your hunt for a home.
As mentioned, it is best to speak with a professional lender and Realtor throughout your journey of buying a home in Central Florida - but now, you'll better understand the conversation!
Ready to take the next step? Find your top Realtor-
You may also like: