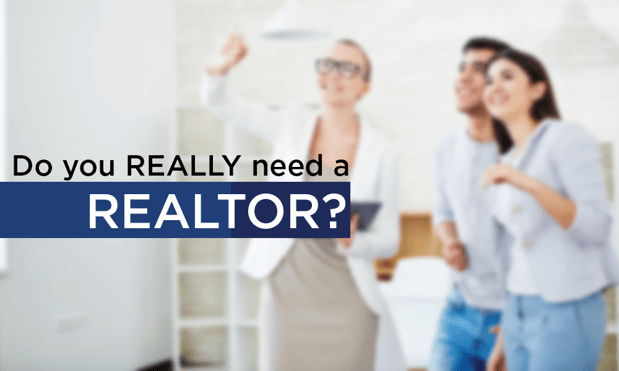 Buying a home is a big financial decision. Trust me, I know.
It is normal to be cautious about the whole process. On top of that, the Real Estate business can be a bit tricky to figure out on your own.
That is why I choose to work with a Top Realtor in Central Florida each time I bought or sold a home. And that is not changing anytime soon. If you hire a Realtor, they will be your guide to help you navigate the process. How do they do that, you may ask? Your Realtor will simplify the Real Estate process for you!
Here's how your Realtor can add value to your home buying process:
Industry Experience
Realtors have a great deal of experience. They know all the ins and outs of the industry. They are the best resource to answer your questions.

They also have a substantial amount of information about specific neighborhoods and communities.

When I relocated to Orlando, I didn't know the area very well. My Realtor helped me find areas where I would like to live based on what I told him about my lifestyle and commute specifications.
Up-to-date information
Realtors have access to many Real Estate tools to help them stay up-to-date with the ever changing market.

Finding the "perfect" home online, just to find out that it has been sold a few months ago, can be heart breaking.

Some home search websites are not up-to-date. But your Realtor's website, and ERAGrizzard.com, have the most up-to-date information about homes for sale in Central Florida.
Fresh perspective
A big decision, such as buying a home, can cause us to get stuck in uncertainty. When that happens, it is tough to see the answer, even if it is right in our faces.

Your Realtor can bring a fresh perspective into your home buying process.
On point negotiation skills
Negotiation skills come with the Real Estate territory, and your Realtor is a pro at it.

Realtors are also not as emotionally invested in the transactions as homeowners usually are. That helps them keep everything in perspective when negotiating your next home.
They're paperwork experts
If I had to figure out all the paperwork myself, I would have never bought my first home.

It can be so stressful. Where do you even start? Your Realtor will know exactly what to do. They have a system that works and will be able to help you understand all of the documents.
They'll guide you
If I decided to buy a home on my own, I would constantly be worried that I may have missed an important step of the process.

Realtors buy and sell homes all day, everyday. That's their jobs. The Real Estate process is second nature to them.

They'll be your guide every step of the way.
They have connections
After buying my home in Central Florida, my Realtor helped me find a lawn service that was great. If it wasn't for him, I would have had to spend hours doing research and reading reviews.

If you need to find services associated with your home, your Realtor would be a great person to ask for a list of recommendations.
Time savers
The main reason I chose to work with a Realtor is that they saved me time.

When I relocated to Orlando, I didn't know anything about the area or the local Real Estate market. My Realtor helped educate me and made the home buying process efficient.

If something goes wrong or is overseen during the home buying process, fixing it can cost a lot of time -and potentially money too.
If you want to buy a home in Central Florida, but don't want to deal with the time and headaches it takes to do everything yourself, you should consider hiring a Realtor.
They will make sure your Real Estate process goes as smoothly as possible.
Are you ready to hire a Realtor and buy a home in Central Florida? Click below!
You may also like:
What are you looking for in a Realtor? Let us know in the comments below. We'd love to hear from you!