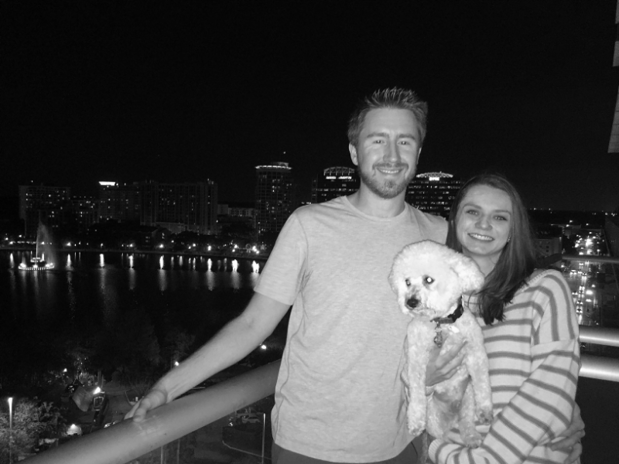 Laura and Jason were homeowners in East Orlando. They had a spacious home with a nice yard and a sparkling pool, but they weren't happy with their choice. This wasn't the home for them, and they decided to do something about it. This is their story:
After purchasing their home a few years ago, they realized they didn't need all the space and features. Not only were they unnecessary, they were adding more work and stress to their already busy lives. They weren't able to enjoy their home with the upkeep of the yard, cleaning the many rooms, and the maintenance of features like the pool.
"For a while we were not happy with our home and felt trapped in the situation. Buying a home is a big financial investment, and we didn't want to lose money. But we knew we needed to do something. So, we kept a close eye on the Real Estate market and decided to sell our home when the time was right," says Laura Wolfart.

(Learn more about Laura's journey of selling her home in "Seller's Story: if you don't love it, list it!)
Laura and her husband wanted to get out of the suburbs, experience a different side of Orlando, and live somewhere lively and walkable. They wanted a change of pace - to live among a variety of entertainment, dining, and shopping. They decided that Downtown Orlando was the perfect place for them.
The couple began working with Lindsay Seibert, a Realtor in Orlando with ERA Grizzard, to help them find their perfect home for sale in Orlando. Lindsay guided Laura and Jason in exploring the Downtown area, which offers a variety of housing. From single family, to condos, to town homes, Lindsay walked them through their options and the current Real Estate market.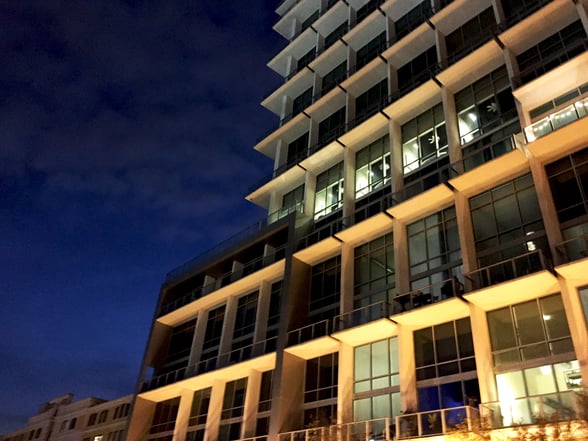 The couple ultimately chose a sky-high condo in the heart of Downtown.
"It was exceptional working with Lindsay. She did a great job and was so patient with us. I felt bad asking her to see the unit once more before making a decision, since we had already visited a couple of times. Lindsay was very accommodating and wanted to show me once more to ensure I was making the right decision.

To her, we were not just another transaction - we became good friends in the process. She wanted to make sure we were buying a home we loved. I'm definitely recommending her to any of our friends and family who are buying or selling a home," explained Laura.
The two were familiar with the complexity of Real Estate transactions in Central Florida and were prepared for the unexpected. They were correct - their experience didn't go as they imagined.
"We were surprised at how fast Lindsay was able to close on our home. It took less than 30 days! Because we were financing our home, and it was a condo, we were expecting it to take about 3 months. We were also very surprised at how smoothly everything went. Not one bump. We've never heard of such thing," said Laura.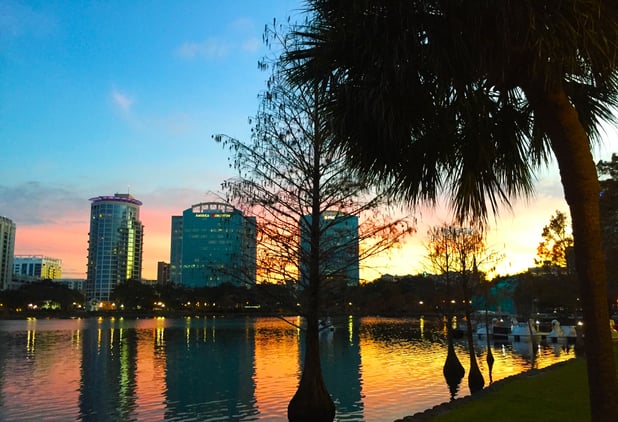 Laura and Jason are all moved into their new condo, and the couple couldn't be happier with their decision.
"It's perfect size for two people - I finally don't feel overwhelmed by the amount of cleaning and maintenance!" explained Laura.
They love their location across the street from the iconic Lake Eola. They enjoy strolls with their little Bichon, Fred, around the lake and evenings on their balcony. With their gorgeous view of the lake and the skyline, they've finally found their perfect home.
If you're looking for homes for sale in Orlando and the surrounding areas:


lseibert@eragrizzard.com | 407-590-8687 | ThisGirlSells.com
You might also be interested in:
Want to learn more about Orlando Real Estate and the homes for sale? Download the Ultimate Real Estate Guide to learn more about the market, the homes & the people!
Would you rather buy a Downtown Orlando condo or a home in the suburbs? Let us know in the comments below!