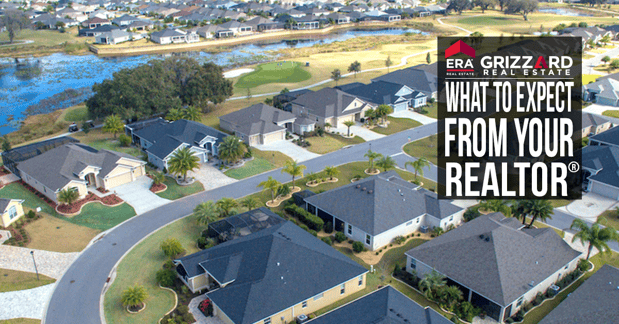 When selling your home in The Villages, Florida, it's essential to select an agent who holds the necessary qualities and offers industry-leading services to meet your unique needs.
From marketing strategies to local expertise, let's explore some of the key differentiators, that we proudly provide at ERA Grizzard, you should look for when choosing your Realtor.
A Code of Ethics
Did you know that there is a difference between a Real Estate agent and a REALTOR®? It's true!
When you work with a REALTOR®, you're working with a Real Estate professional who has completed additional training and is held to a strict code of ethics through the National Association of REALTORS.
An online presence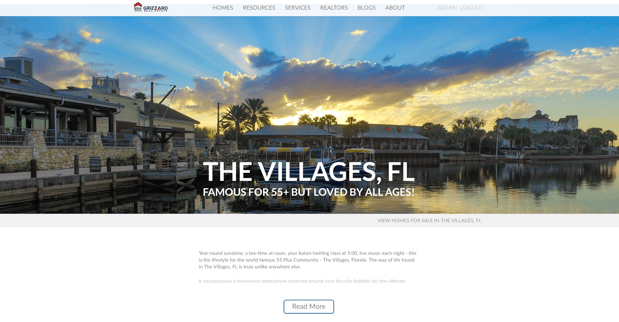 In today's fast-paced, internet focused world, most potential home buyers turn to the web to begin their home search. Today's search sites make it easy for buyers to see all of the homes in their search criteria at once, view photos, and read listing descriptions, helping them narrow down the options their truly interested in - this is many buyers first step in their home search process!
This is why it is so important to make sure your home is visible online wherever potential buyers are looking - that's where your REALTOR® comes in.

When you list your home with a REALTOR®, your home is added to the MLS (Multiple Listing Service) where it's then sent to all of the major Real Estate search sites including Zillow, Trulia, Realtor.com, ERAGrizzard.com and beyond!
'Above and Beyond' Marketing
Your REALTOR® should be an absolute expert when it comes to marketing your home - getting it sold goes way beyond just a sign in the yard. To get your home sold, your agent should actively market your listing and provide you with the unique marketing plan for your unique property.
Using research and market knowledge, your REALTOR® will know the strategies needed to reach the potential buyers looking for homes like yours, and will have a concrete plan to execute those strategies for your home!
Print Advertising
While it's true that many home buyers begin their home search online, print advertisement is not irrelevant. Your REALTOR® should know exactly where your perfect potential buyer is looking, and know the right ways to showcase your listing to them - this might mean print advertising from local newspapers to magazines!
Print Materials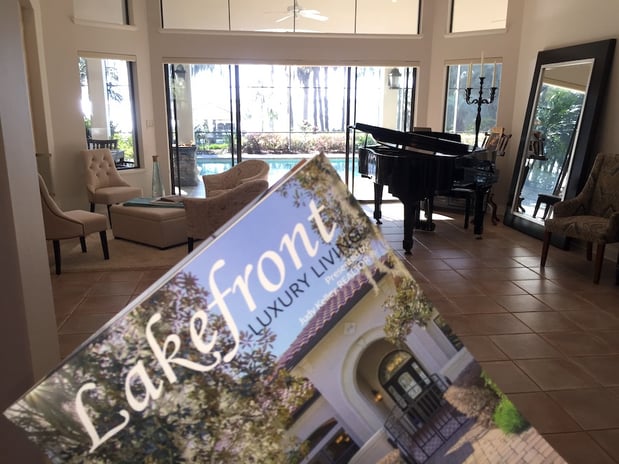 Creating a printed flyer, postcard, booklet, or magazine showcasing your home is a beautiful way to present your home and what makes it unique to its next owner.
Beyond Search Sites
Your REALTOR® should also have the online marketing knowledge to showcase your home beyond the search sites. Above-and-beyond marketing strategies are innovative techniques to showcase your home that aren't offered by every Real Estate professional.
Virtual Tours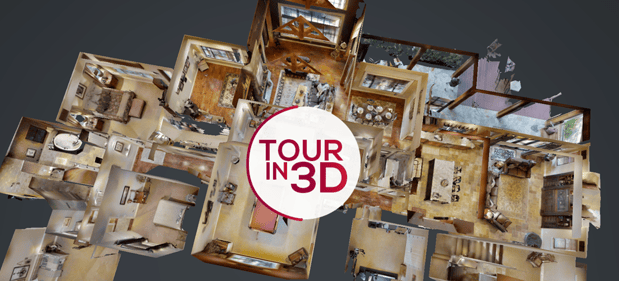 A virtual, 3D your of your home can be offered by your REALTOR® who offers Matterport technology - this allows potential buyers to virtually walk through your home, room by room.
Social Media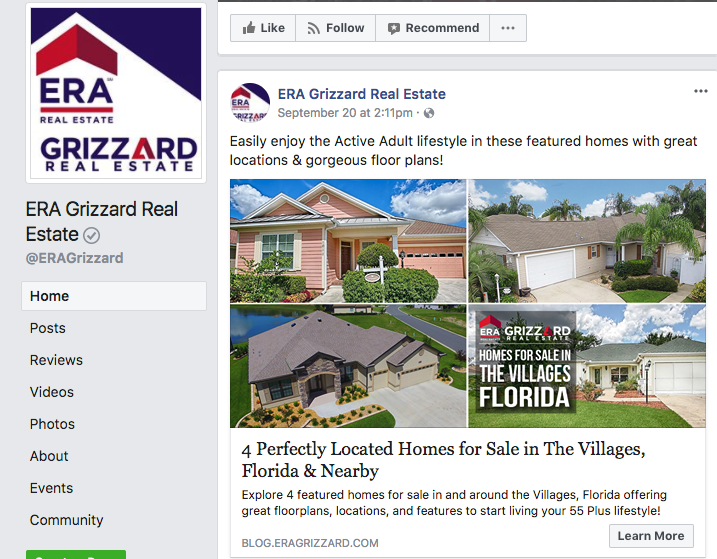 Social media promotion is another marketing strategy that help your listing gain as much promotion and exposure as possible. Even beyond social media, strategic, paid advertising of your property online allows the listing to reach the right targeted audience that would be most interested in your home.
Virtual Magazines
Virtual magazines are another innovative way to showcase your home and catch the eye of a potential buyer, as well as creative blog posts that tell the true story of not only your property, but also its neighborhood and community - telling the story of what makes it such a special place to call home.
Additional exposure through social media marketing, magazines, virtual home tours, and more gives your listing an even further reach online and shows it in the best possible light!

Learn how your home can become a
Spotlight Home on ERA Grizzard's popular HomeTalk Blog.


Showing your Home
Your REALTOR® will handle coordinating the showing of your home. From communicating with buyers, organizing showing times, and often meeting the buyers to show them your property, your professional should handle all aspects of this process. Beyond just organizing and executing showings, your REALTOR® should ensure that only truly qualified potential buyers have access to seeing your home.
Market Knowledge
Listing your home with a REALTOR® who holds expertise on your local area and the current state of its Real Estate market is an invaluable resource to as they help guide you through your Real Estate journey.
Curious on the Real Estate market in The Villages, Florida?
Here's a 90 second update:


Beyond just the state of the market, using a REALTOR® who is a local expert gives you a unique advantage - they know how to market not only your home, but also the entire community and lifestyle your home offers its next owner.
If you're a buyer looking for your next perfect home in The Villages, Florida, working with a local expert can help you narrow down home options based on hotspots, location, neighborhoods, and more to find you the home that just right for your unique lifestyle!
Communication - on Your Terms
Your REALTOR® should set a communication schedule with you before the Real Estate process begins. This should include how often they will be providing updates on your property including how much exposure it is gaining, and exactly what the next steps will be.
Home Valuation
The price you list your home at should be based on market research and a detailed evaluation of your property. Your REALTOR® will be able to provide you with in-depth support on exactly where to price your home - this step in the process is one of the most important in getting your home sold.
Negotiating
When offers begin to come in from potential buyers interested in purchasing your home, your REALTOR® should be an expert in negotiation. An experienced professional will be able to negotiate to help ensure you are getting the best possible price in the sale of your home.
Benefits and Special Programs
Whether you're eligible for cash back programs, special employee benefits, or a number of potential special benefits programs, your REALTOR® should be able to help you through the process of making sure you're getting the best deal for your home in all aspects of the selling process. Did you know there are also potential benefits available to Military Families? Be sure to check with your REALTOR® to make sure they're best serving all of your Real Estate needs.
At the Closing Table and Beyond
Your REALTOR® will be there for you each step of the way through your Real Estate process. From putting the sign in the yard to the closing table, your REALTOR® will be by your side and beyond!
A true professional will not only be able to help get your home sold, but will also be able to assist you with where you're going next - wherever that may be. In fact, ERA Grizzard agents are part of an world-wide relocation network able to help you make your next move anywhere in the world!
Our professional REALTORS® at ERA Grizzard Real Estate in The Villages, Florida offers their unique clients each of the above services and more.
Interested in learning how they can use their innovative and proven strategies to get your home sold?
Find the perfect REALTOR® for you!
Up Next: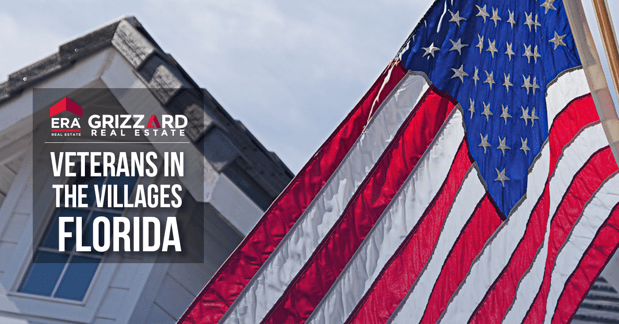 Let's take a look at why so many Veterans are moving to the area and looking at homes for sale in The Villages, Florida thanks to the unique way of life and welcoming atmosphere. Keep Reading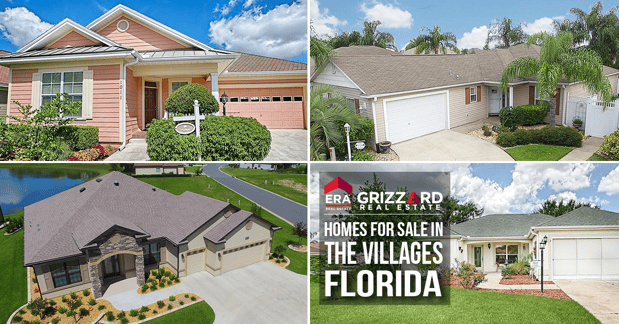 Featuring some of the most sought after locations, beautiful floorplans, and amazing features, these homes for sale in and around The Villages, Florida are the perfect spaces to start living your Active Adult lifestyle! View Homes