Baldwin Park, Florida is a community built on the idea of a city within a city, "Neighborhood Friendly. City Smart."
Its Downtown Village was designed to resemble residential homes, giving the community a hometown feel, but including amenities and conveniences for today's homeowners.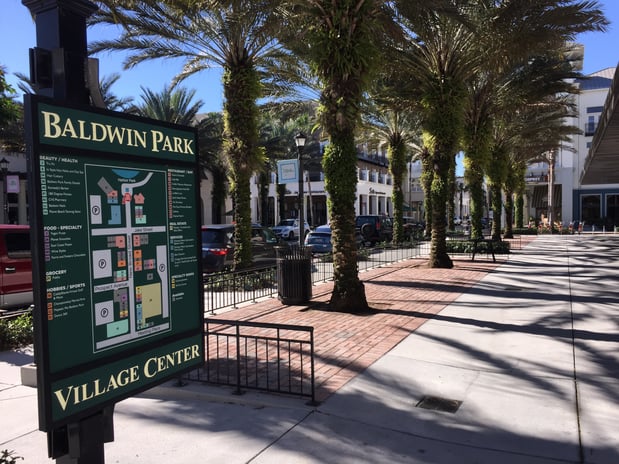 This modern neighborhood was built upon a rich history. It was once one of the largest naval training centers in the country. Then, in the late 90's, the area was reimagined as part of the Urban Design Vision Plan.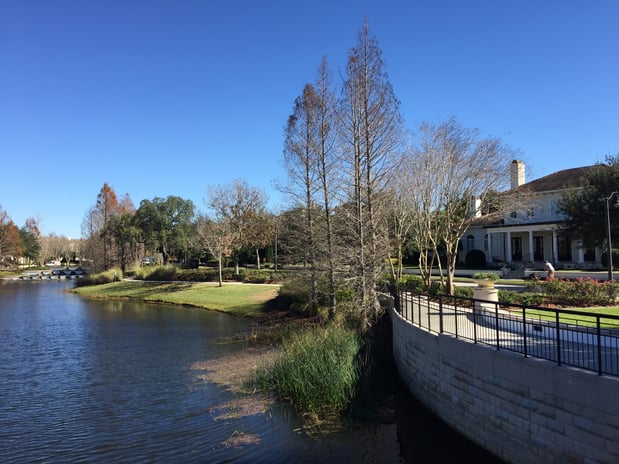 Today, it is a unique neighborhood offering a variety of housing styles from town homes to larger luxury homes.
If you're looking at homes for sale in Orlando, you'll have plenty of options. The architecture ranges from Classic Colonials to Spanish Villas to Modern Florida.
In this lively and walkable community, residents don't have to venture far - everything from top rated local dining, a Publix, CVS, and even schools, are all located right within their very own neighborhood.
Residents of Baldwin Park live active lifestyles among the beautiful scenery, lakes, walking trails, and bike paths.
This 1,100 acre neighborhood prides itself on being inspired by the past. You'll often find residents spending their afternoons lakeside, or having a picnic in one of the community's beautiful parks.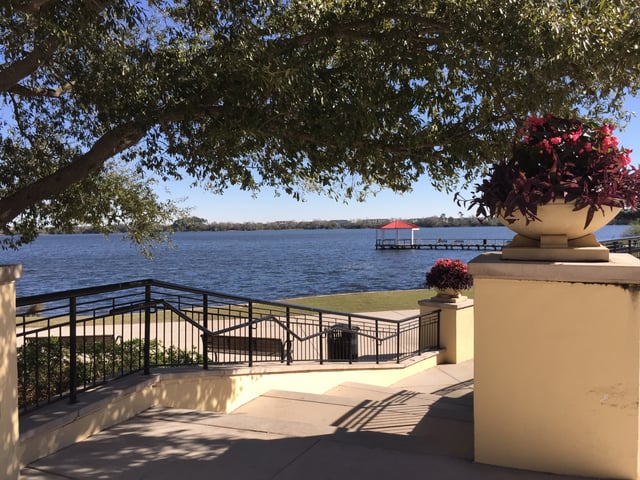 You might also be interested in: