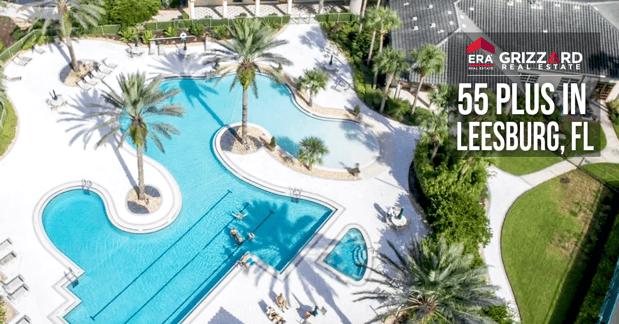 So, you're ready to move into the next phase of your life, and you've heard there's a "new lifestyle" where "the good life" is more than just a nostalgic saying, it's a way of life.
It's true! And you can find it in Leesburg's loved 55 Plus Communities.
The area's wide number of Active Adult Communities offer an abundance of home selections, an array of amenities, and beautiful settings to fit any of your specific tastes, needs, and favorite hobbies. Looking to start living your own perfect Active Adult lifestyle in a home for sale in Leesburg?
Here's a snapshot of Leesburg's 55 Plus communities to help you decide which one holds your next home!
The Luxurious Lifestyle of The Plantation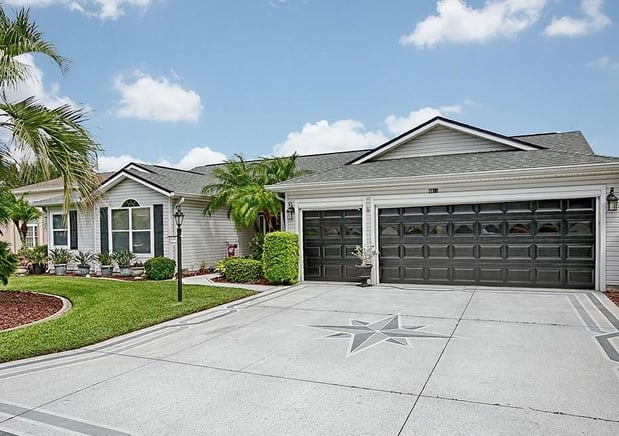 The Plantation at Leesburg Florida is a luxurious gated community noted for its beautiful tropical landscapes and where the choice of homes ranges from brick to manufactured. With such great weather all year round in Florida, outdoor activities are plentiful in Plantation. From golf to swimming, sports, arts and crafts, and over 100 social clubs, Plantation is a notable community for the Active Adult!
Living at The Legacy of Leesburg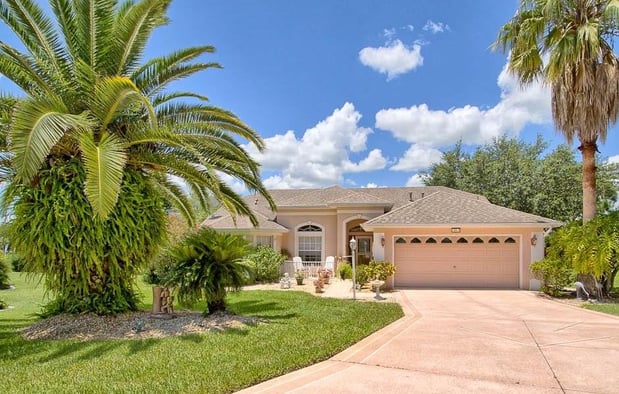 The Legacy of Leesburg Florida offers residents a place to relax and enjoy the scenic unspoiled natural beauty of its conservation areas, lakes, and nature trails that border a stretch of the Palatlakaha River. The center of the community is home to the Clock Tower Hall, where many activities guided under the direction of an activities director, are ongoing throughout the year. From Garden homes to estate homes, Legacy presents a wide range of home sizes and features.
With water activities being so popular in Florida, Legacy also offers residents storage for boats and RV's, and it even has its own private riverfront nature park where a stroll or bike ride along its corridor is the perfect ending to a great day.
Active Living in Arlington Ridge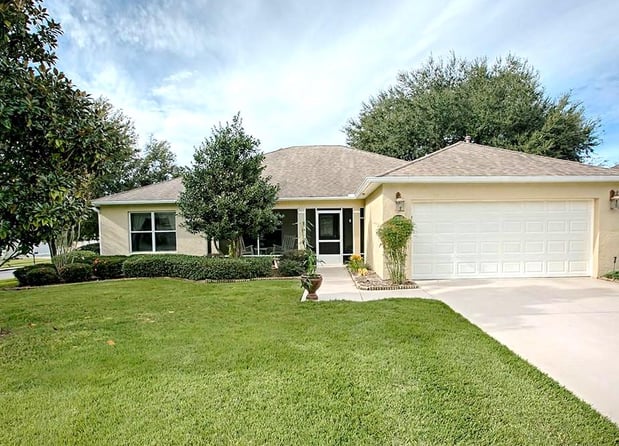 Sitting on close to 500 acres is the 55 Plus golf retirement community of Arlington Ridge where Active Adults can partake not only in golf, but can also work out in their elaborate fitness center, swim in a beach entry free form style pool, and take in entertainment at the St. Charles Community Movie Theater. Custom designed homes of all sizes are offered in Arlington Ridge where designs are so unique, even the RV gets an area all its own. With so many things to do in the community and over 30 social and clubhouse activities, Arlington Ridge is understandably a great place to enjoy "the good life."
Golfers Paradise at Royal Highlands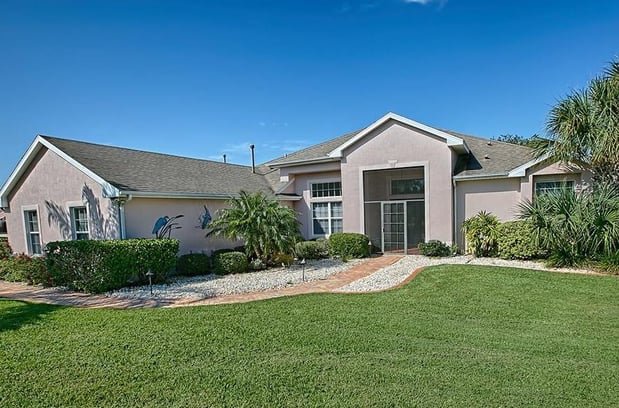 The Royal Highlands retirement community can best be described as country club living, where home owners can choose to enjoy evenings sitting on the back porch of their ranch style home watching the many varieties of Florida's birds and wildlife or attend a play or concert in an area called the Great Hall. There is a selection of floor designs available, and the community offers a ballroom for social activities, entertainment events, and a great restaurant adjacent to the golf course. Royal Highlands is best known for its pristine Bermuda fairways and greens on the golf course, giving golfers a reason to enjoy the beautiful Florida weather.
Amenities Galore in Pennbrooke Fairways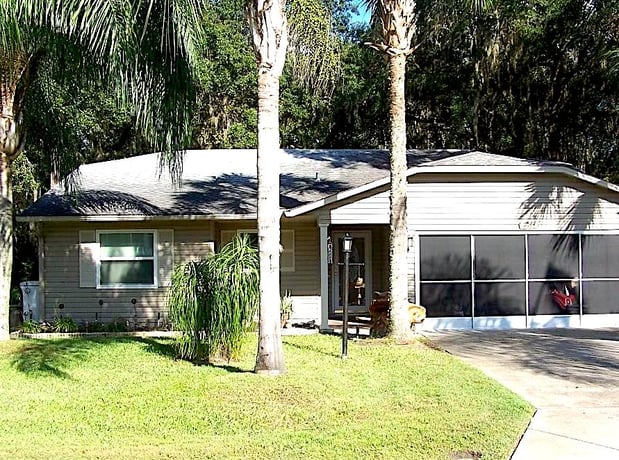 A retirement community that does not lack for things to do is Pennbrooke Fairways. There are so many activities, events, classes, clubs, parties, recreational teams, and cultural events going on! In fact, there are 110 plus weekly activities alone happening each week in Pennbrooke Fairways, as well as 3 nine hole golf courses for those who enjoy the sport. A variety of home styles make up this beautiful community from one bedroom to three. With a selection of onsite built vinyl homes, cottages, duplexes, and block stucco homes, there is something for everyone.
Located in the community is a non-denominational church, and day trips keep residents "on the go" with trips to the botanical gardens, museums, and other areas of interest, making Pennbrooke Fairways a very exciting Active Adult community.
Relaxing at Highland Lakes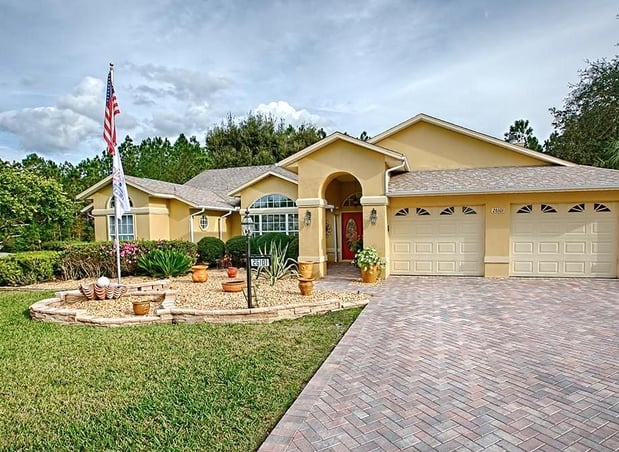 Active Adult communities can be just as relaxing as they are active, where home owners can choose from an array of social activities with their neighbors, or relax in solitude along the banks of a scenic waterway. At Highland Lakes in Leesburg Florida, residents can lazily dream the day away doing absolutely nothing, or kick up their heels line dancing with friends in the community clubhouse. Homes offered in the Highlands are attached villas and single family homes - relaxing nights can be enjoyed on a screen covered lanai, listening to the sounds of Florida's harmonious wildlife evening song.
Friendly Neighbors at Scottish Highlands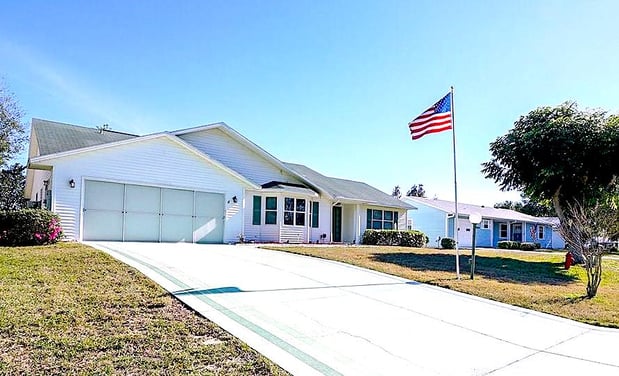 Smiling faces overtake the community of Scottish Highlands, where neighbors know each other on a first name basis and "fun" is more than a 3 letter word - it is a "lifestyle." Residents enjoy partaking in activities such as the infamous "pancake breakfast," and annual golf cart parade. Hobbyist alike can share and enjoy activities designed to entertain, teach, and inspire! Single family homes make up this maintenance free home community, allowing for more time to enjoy good friends, fun and endless opportunities for those 55 and older.
Up Next

:
How P.E.A.R. Park Makes Leesburg, FL a Unique Place to Call Home
---
Featured photo courtesy of Marilyn Morris, REALTOR in Leesburg, Florida
The photos featured in this post were active listings or sold homes of ERA Grizzard at the publish date of blog post. Homes listed and/or sold by the following ERA Grizzard Real Estate REALTORS®:Jim Richardson, Marilyn Morris, Felecia Humphrey, Brian Smith, Bill Gander, Buddy Lewis, and Jeanne Sutton.
To see the status of homes for sale in Leesburg click here. ERA Grizzard does not guarantee the homes presented are actively for sale. While ERA Grizzard Real Estate strives to keep the information on this site accurate and current, ERA Grizzard cannot guarantee the accuracy, completeness or timeliness of the information contained within these materials.