An idyllic urban oasis featuring a prestigious 18-hole golf course and country club and a booming medical sciences industry, Lake Nona is a dream-like community tucked away in the Southeast corner of Orlando, Florida.
It is known as a forward thinking community where comfortable living in beautiful neighborhoods, green spaces, and technology collide. Whether you are looking to establish your first home or wish to retire in an area that is innovative, yet inviting, the community provides all of the comforts of the big city while simultaneously creating a quiet retreat. Here's a closer look at what it's like to call Lake Nona home:
Where is Lake Nona Located?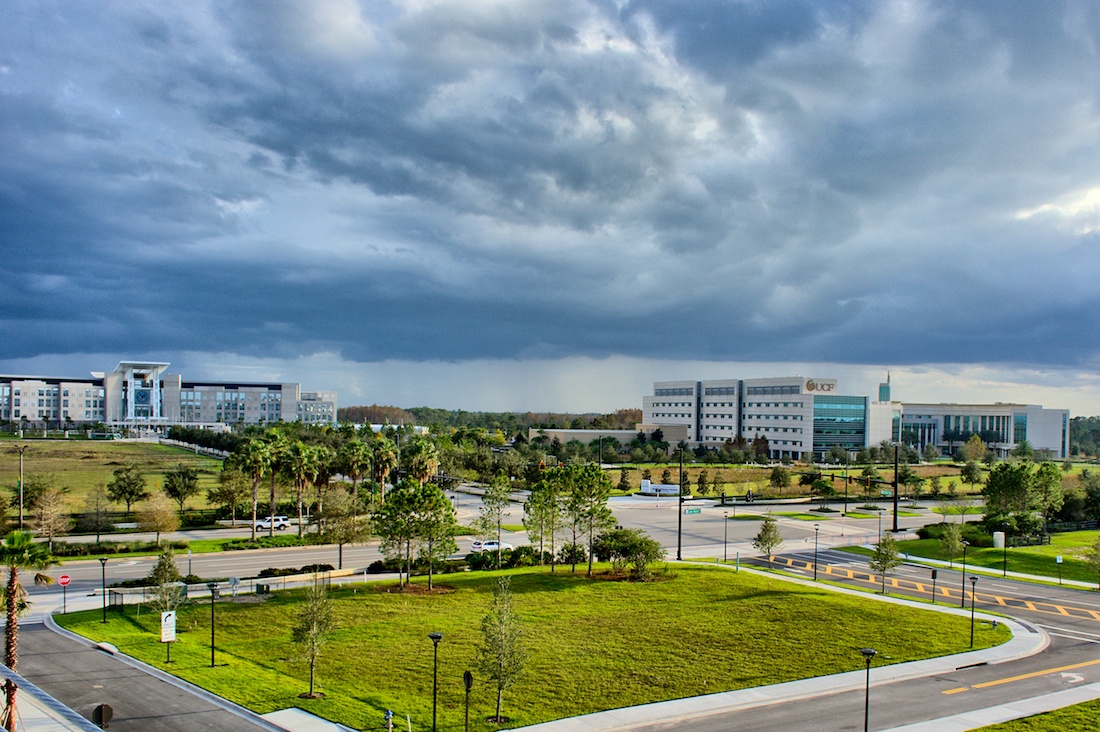 Conveniently located just off of Highway 417 in Southeast Orlando, the Lake Nona community provides quick access to Orlando International Airport, Lake Hart, and the bustling business and shopping districts. It's location offers the convenience of a downtown region while boasting the atmosphere of a small town suburb. It also allows for easy commutes to other Florida cities such as Miami and Jacksonville just a few hours away.

Atmosphere
This community encompasses over 17 square miles and was founded on the principle of bringing innovation and wellbeing to those who want to live in the city where they work, but have a peaceful personal oasis to retreat to at the end of the day. It has a futuristic vibe, thanks to all of the high-class medical and sciences buildings in the area, but still makes you feel at home after a long day at the office.
This community is an ideal place for living an active lifestyle. It features state of the art recreational facilities as well as neighborhood parks where you can take a morning stroll with your pets, lay out and enjoy the sunshine with friends and family, or curl up under a tree with a good book in hand. It is perfect for enjoying the simple pleasures of life, living a healthy lifestyle, and enjoying the convenience of life nearby a city full of culture and activities.
Recreation & Entertainment
If you have a passion for tennis, look no further than the United States Tennis Association (USTA) training facility, which is located right in the community of Lake Nona. The Johnson & Johnson Human Performance Institute is another community staple that offers a top of the line fitness and healing center for athletes of all skill levels. Lake Nona also offers athletic hotspots that are fun for everyone like the Drive Shack driving range!
The modern and futuristic vibe of this community can even be felt in the restaurants, bars, and shopping centers. Nona Blue Modern Tavern is an ultra chic bar and restaurant that dolls out classic American dishes with a modern flair. Chroma Modern Bar and Kitchen is another neighborhood hotspot and specializes in farm-to-table foods and cocktails.
If you are in need of some good old fashioned retail therapy, head over to Lake Nona Town Square where you can shop at some of the big name retailers of the region as well as locally owned trendy boutiques.
Finding the Perfect Home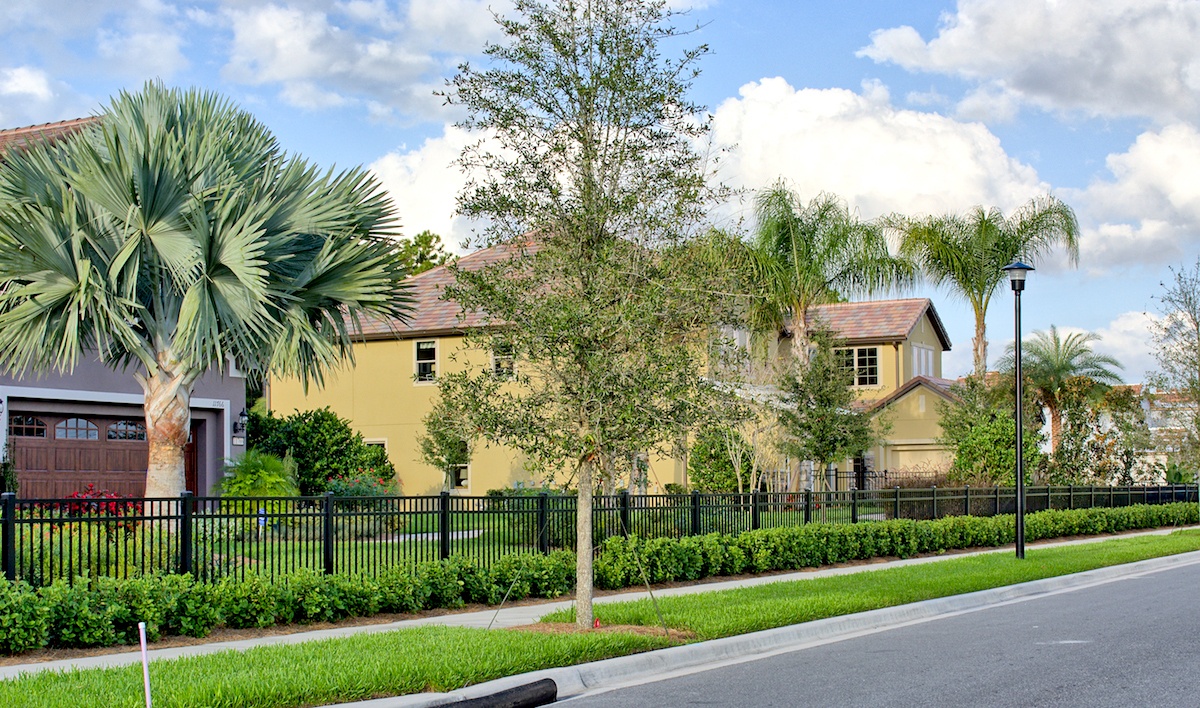 People choose to live in Lake Nona because it offers a unique lifestyle experience. Lake Nona is made up of small neighborhoods, all featuring their own unique personalities. The streets are lined with palm trees, decorative fencing, and a variety of native plants and flowers. Whether you are interested in a small craftsman home or a Colonial inspired mini mansion, you will find just what you are looking for.
If you have a flair for the unique, are inspired to live a healthy lifestyle, and like to embrace new and innovative technology, the Lake Nona community maybe your perfect new home.

Up Next: