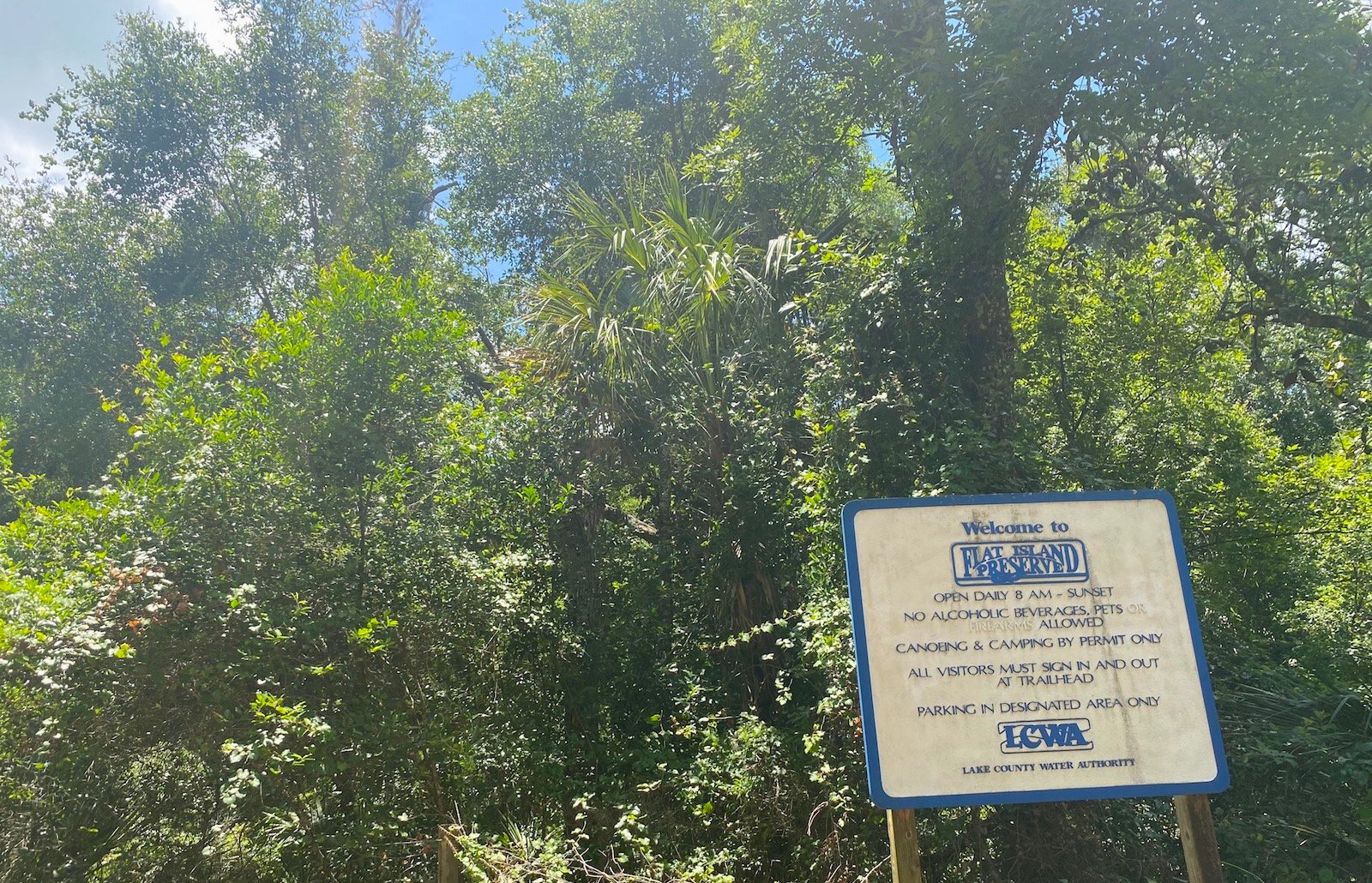 Located in the southern area of Leesburg, Florida sits a Lake County jewel called Flat Island Preserve. Filled with lush wilderness and botanical diversity, this 2,300+ acre preserve protects the islands and wetlands of the Okahumpka Marsh and offers a serene location for exploring the great outdoors.
The preserve is actually made up of two upland islands - Flat Island and Magnolia Island. Each has their own unique qualities, but all together they are primarily made up of oak and magnolia hammocks circled by a hardwood swamp of bald cypress and black gum, and comprised of more than 100 plant species. Adventurers can explore this beautiful and off the beaten path piece of Lake County through a variety of ways including hiking, canoeing, and even camping when permitted.
Let's take a closer look at what makes this gorgeous island the perfect spot for your next outdoor adventure:
Location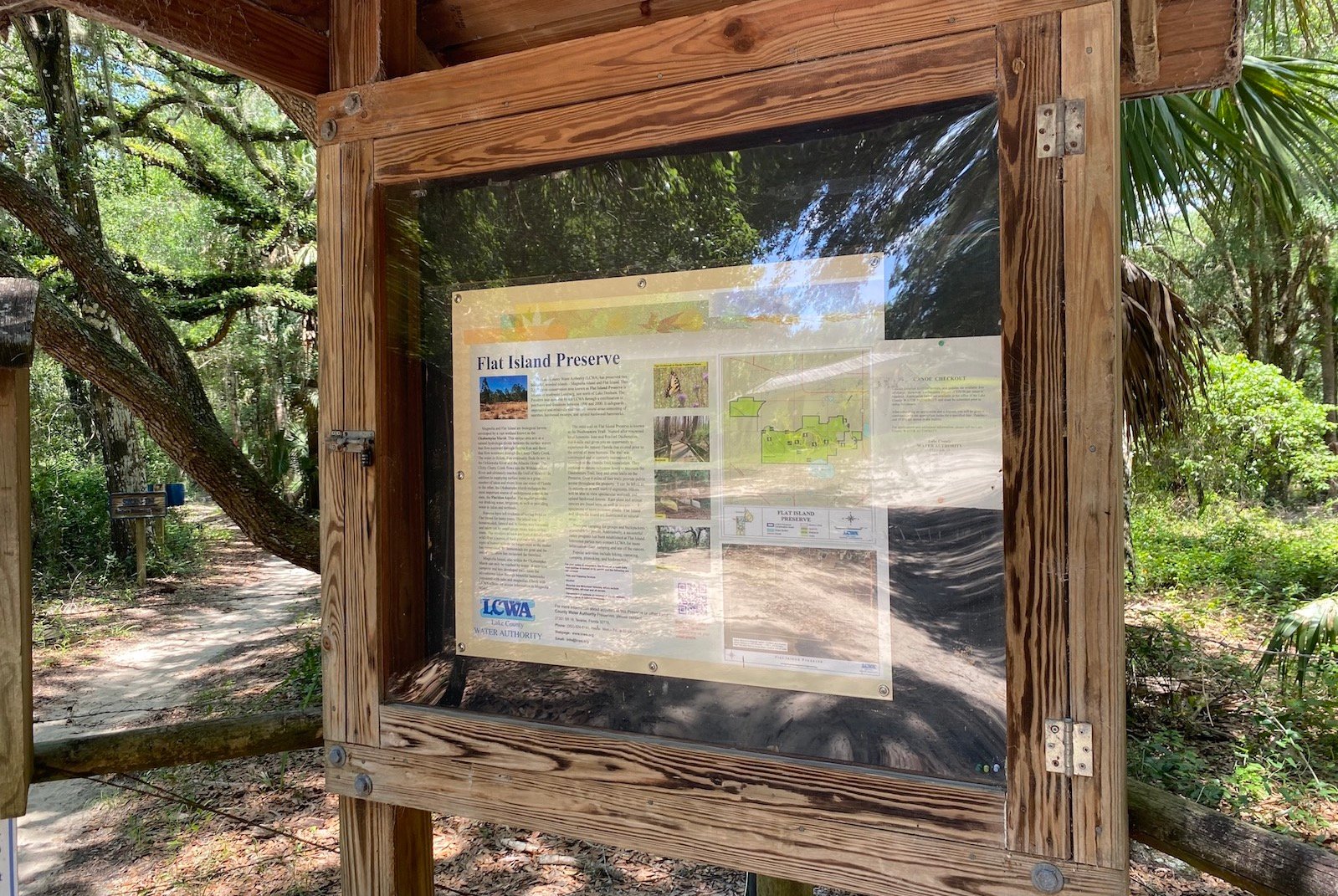 Nestled off of southbound Hwy 27 and CR 25A, Flat Island Preserve is a short drive down the dirt road of Owens Road. It's almost hidden but easy to find as signs and GPS will help keep you heading in the right direction.

As you approach the end of Owens, you'll arrive at the preserve's entrance where parking is available right ahead. Visitors can enjoy the island from 8 AM to sunset and campers can stay longer with a permit.
The beginning of your journey starts at the large trail map kiosk where you can review the layout of the preserve, sign in, and even learn about the many adventures that await ahead including over 5 miles of nature trails, a marsh boardwalk, and beautiful Florida nature.
Trails & More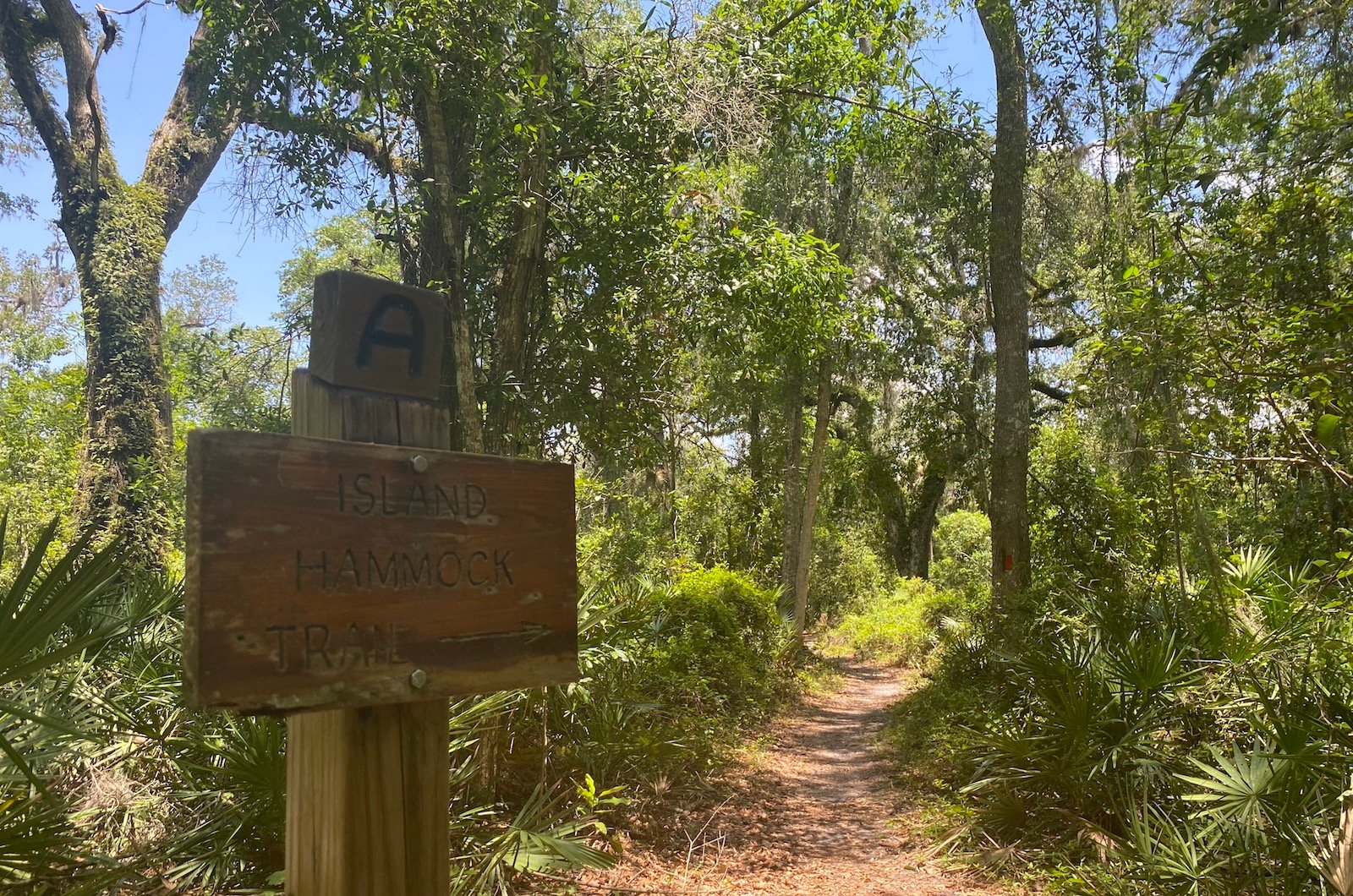 Surrounded by native vegetation and swaying canopying trees, the trails of the preserve are pretty shaded, but sunscreen is always encouraged when it comes to being outdoors in Florida.
The preserve is also enveloped by a marsh and cupped by Lake Denham so it wouldn't be a bad idea to pack some bug spray for your trek just in case. The trails have been well-maintained by volunteers and the Florida Trail Association. Distinguished signs and trail markers are placed throughout to help as an additional guiding hand.
Daubenmire & Island Hammock Trail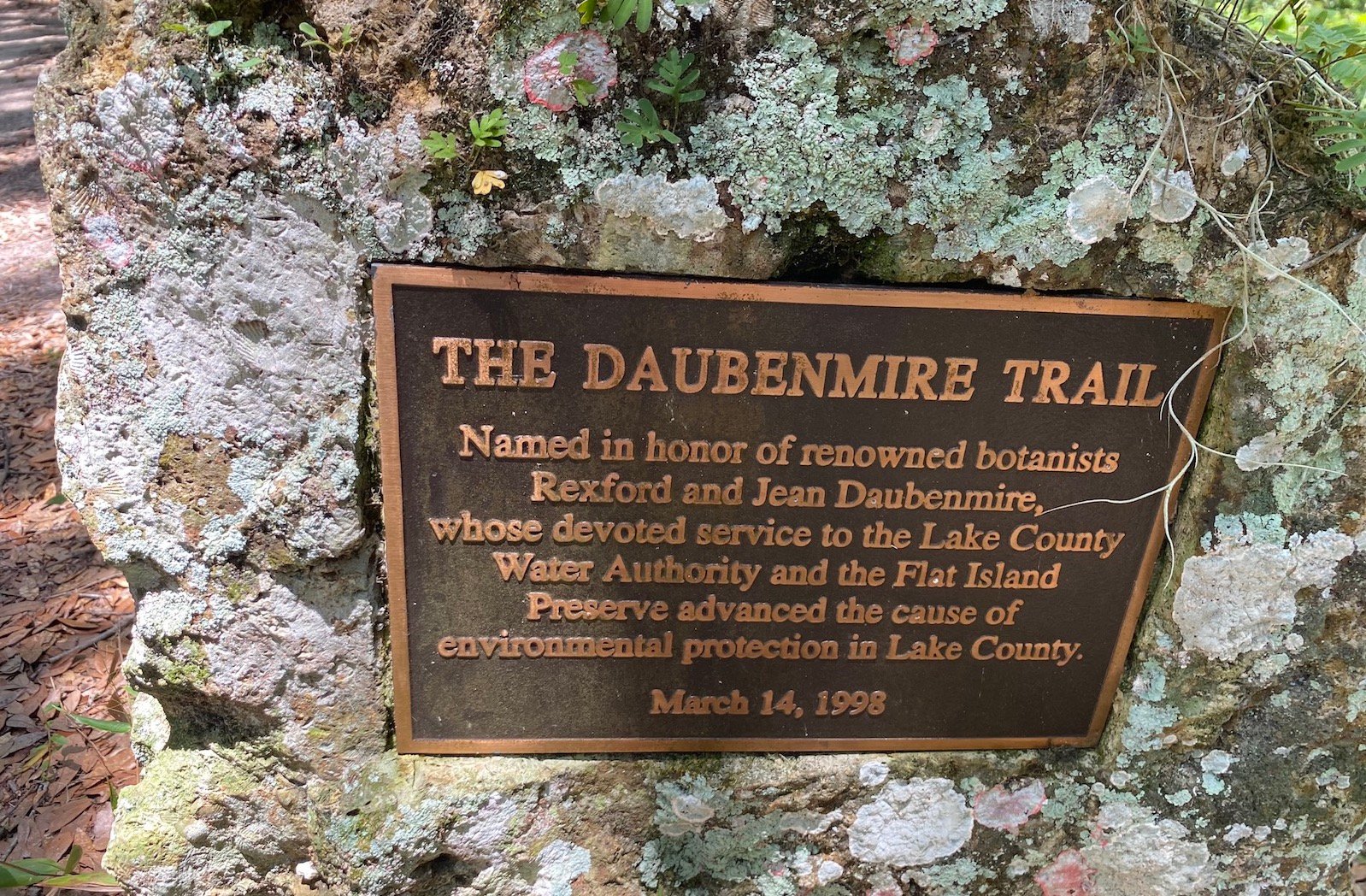 The main trail loop is called Daubenmire Trail and altogether it's about 3.5 miles. Daubenmire Trail is actually named after Dr.
Rexford and Jean Daubenmire, celebrated Lake County botanists who played an integral part in helping safeguard and create what we call the Flat Island Preserve today.
You'll notice as you explore the trails there are several other nods and recognitions throughout the preserve including a dedication to John Weary, who helped contribute to many of the Florida Trail Association's efforts in Central Florida.
There are also educational kiosks and posts throughout the preserve, including the one for the Flat Island Wildflower Meadow
towards the beginning of the trail.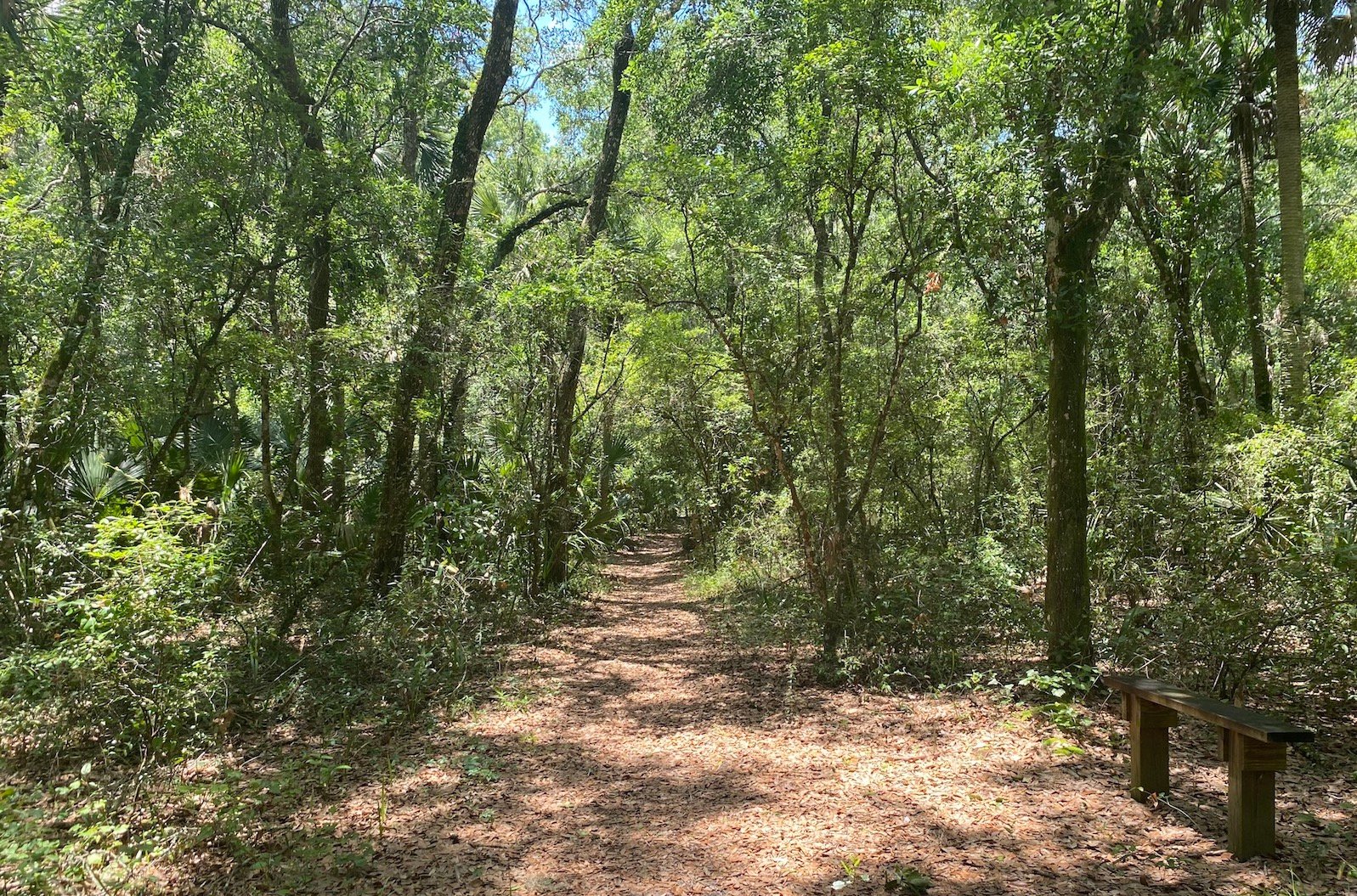 As you begin your hike on Daubenmire, there are several trail loops and spurs throughout and it's ultimately your choice on what exact path you'll want to take.
Signposts will help direct you to several different service paths, the Island Hammock Trail, and even a boardwalk along the way as well as providing a few benches and resting spots. The main trail is marked in orange and the cross trails are marked with blue.
Marsh Boardwalk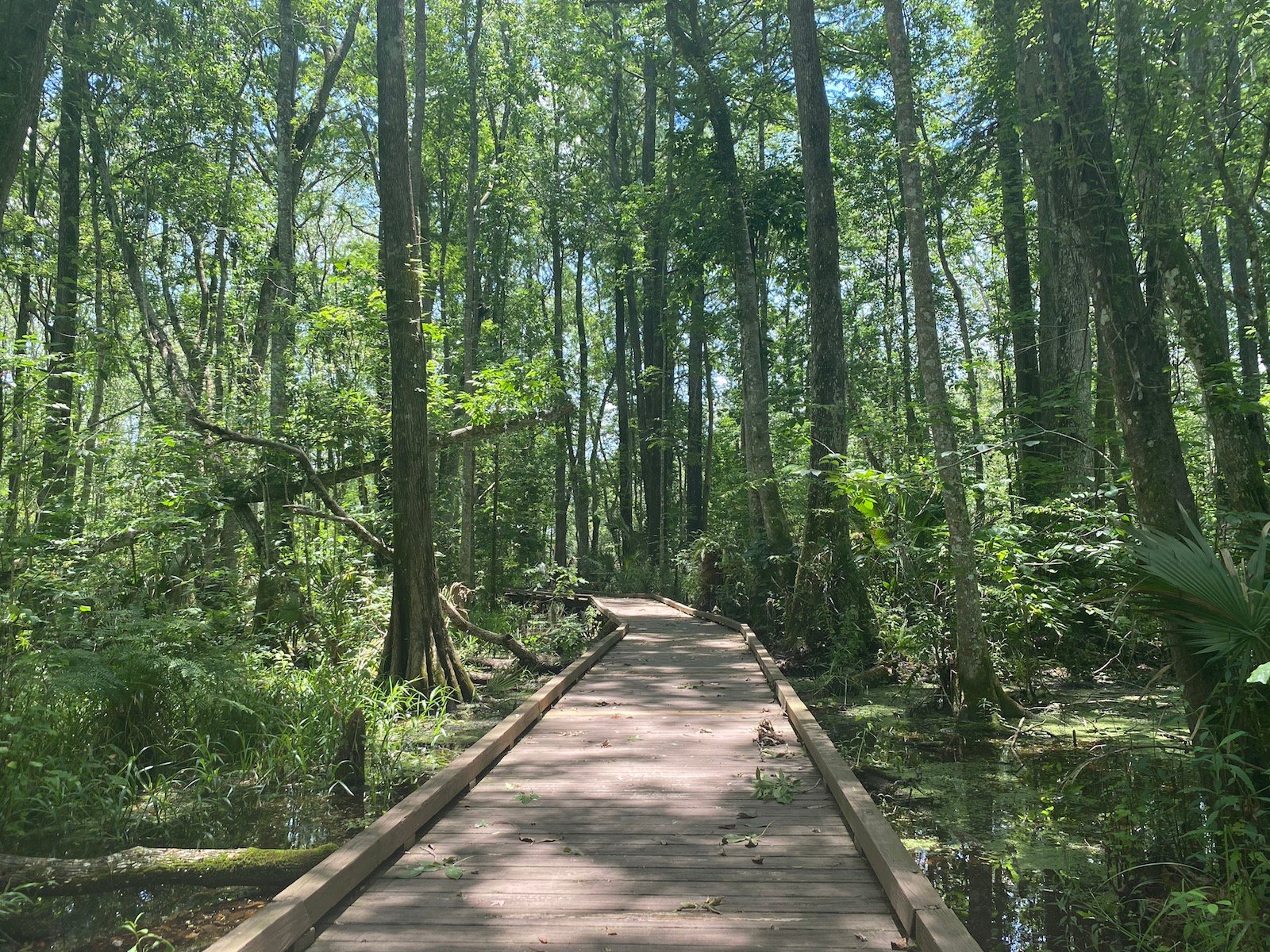 No matter the path you choose to take first, the 440-foot long marsh boardwalk will undoubtedly be laid at your feet at some point and it's definitely worth your time. Lined with cypress trees, the boardwalk looks as if it is floating on top of the swamp and the surrounding environment. With the Florida sunshine peeking through, it's a majestic & must-see preserve experience.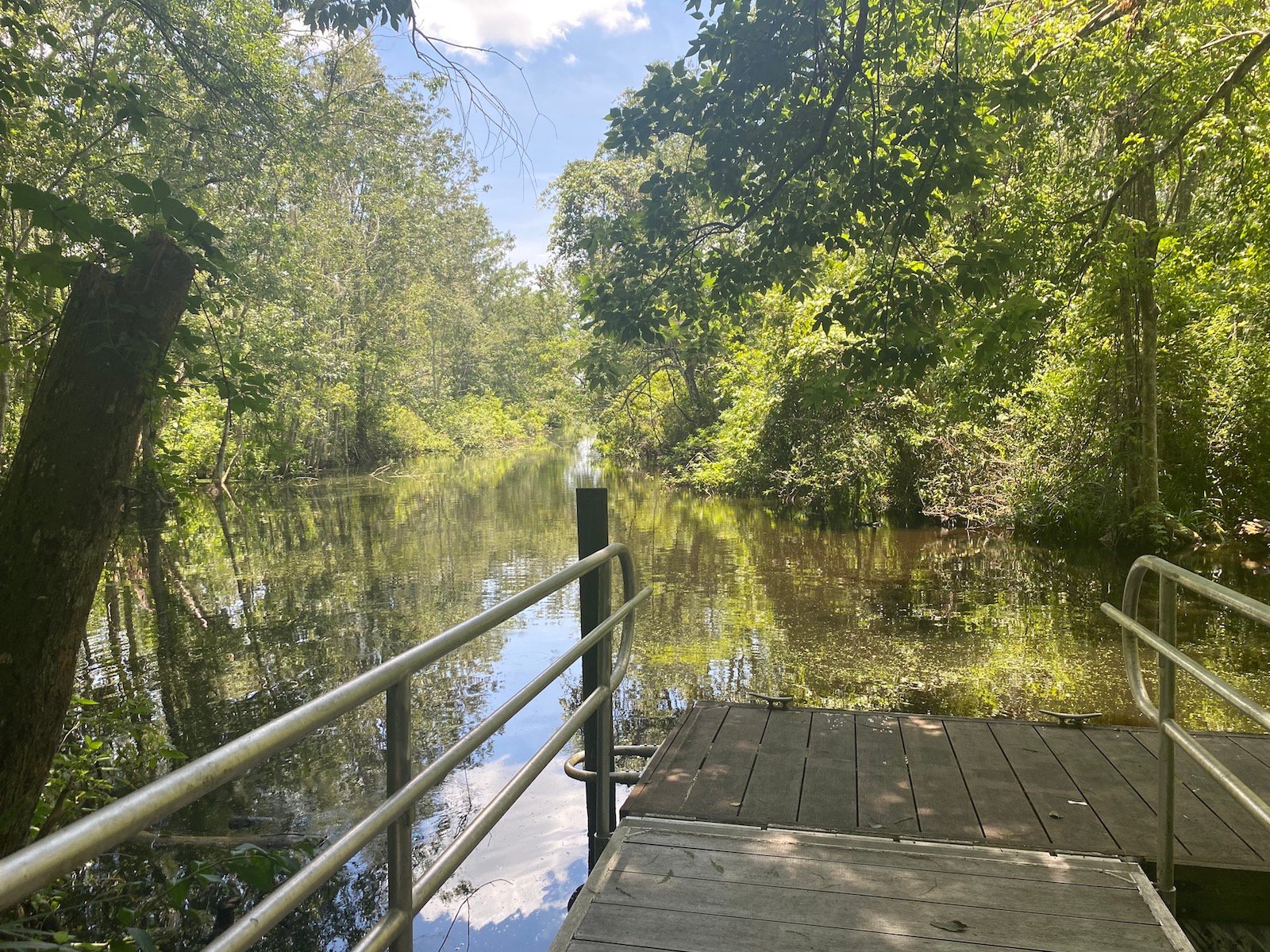 At the end of the boardwalk, you'll be standing at the edge of Flat Island and will be greeted by a resting area, another kiosk, and a dock overlooking a canal. This canal provides access to Lake Denham and paddlers can use this point as a launching pad to continue their explorations of the Okahumpka Marsh and even Magnolia Island.
Magnolia Island
The canal also serves as the path to another sweet spot and secluded part of the preserve called Magnolia Island. Magnolia island can only be reached by paddlers and it's about a 2.3 mile trip along the canal to its landing pad. Once you've reached the shores of Magnolia, there's another trail and even 1 of the 3 camping areas within the preserve that can be reserved as well.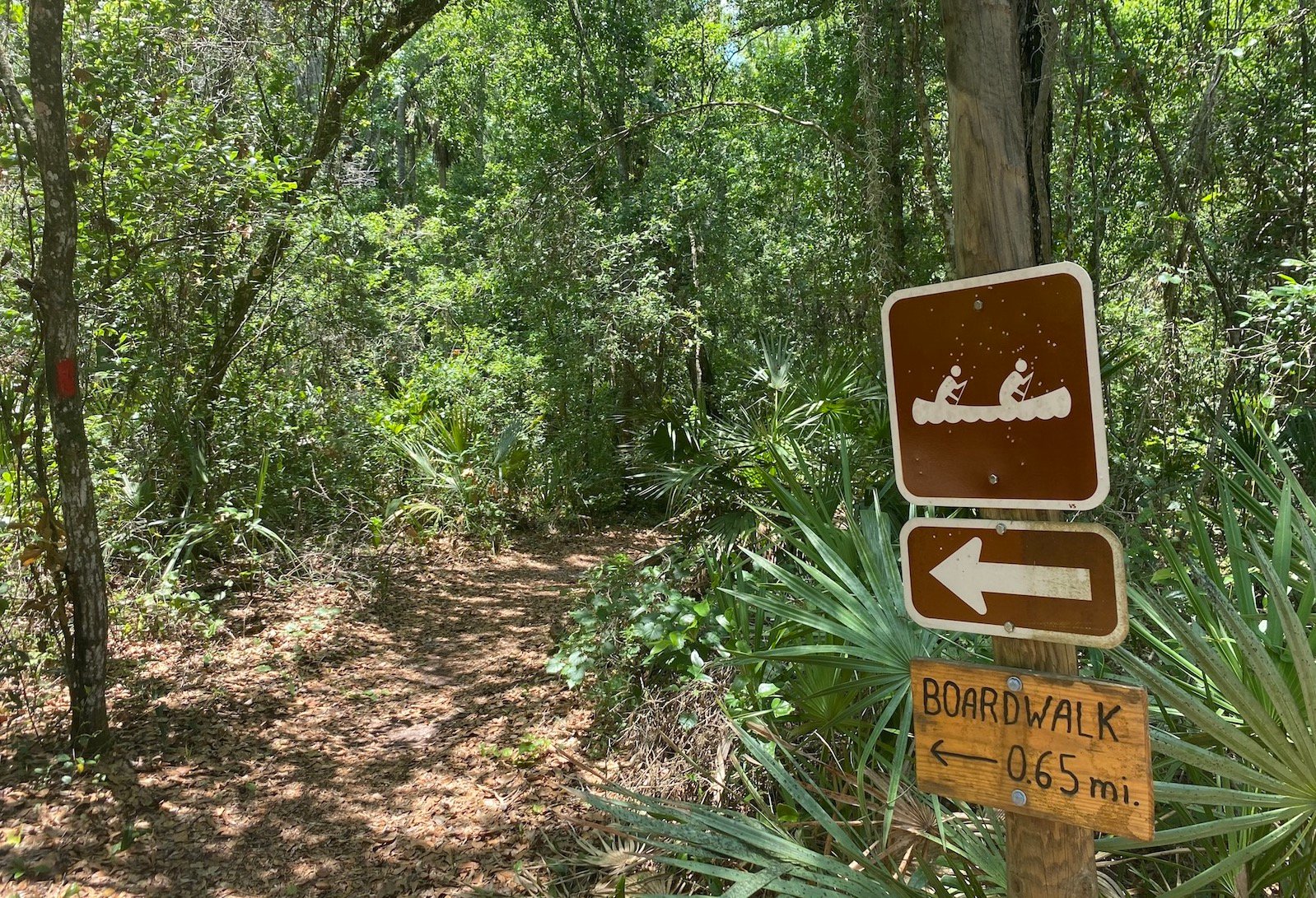 If you're interested in cruising the canal or exploring Magnolia Island, arrangements can be made ahead of time through the Lake County Water Authority for canoes, paddles, and flotation vests as well.
Exploring Lake County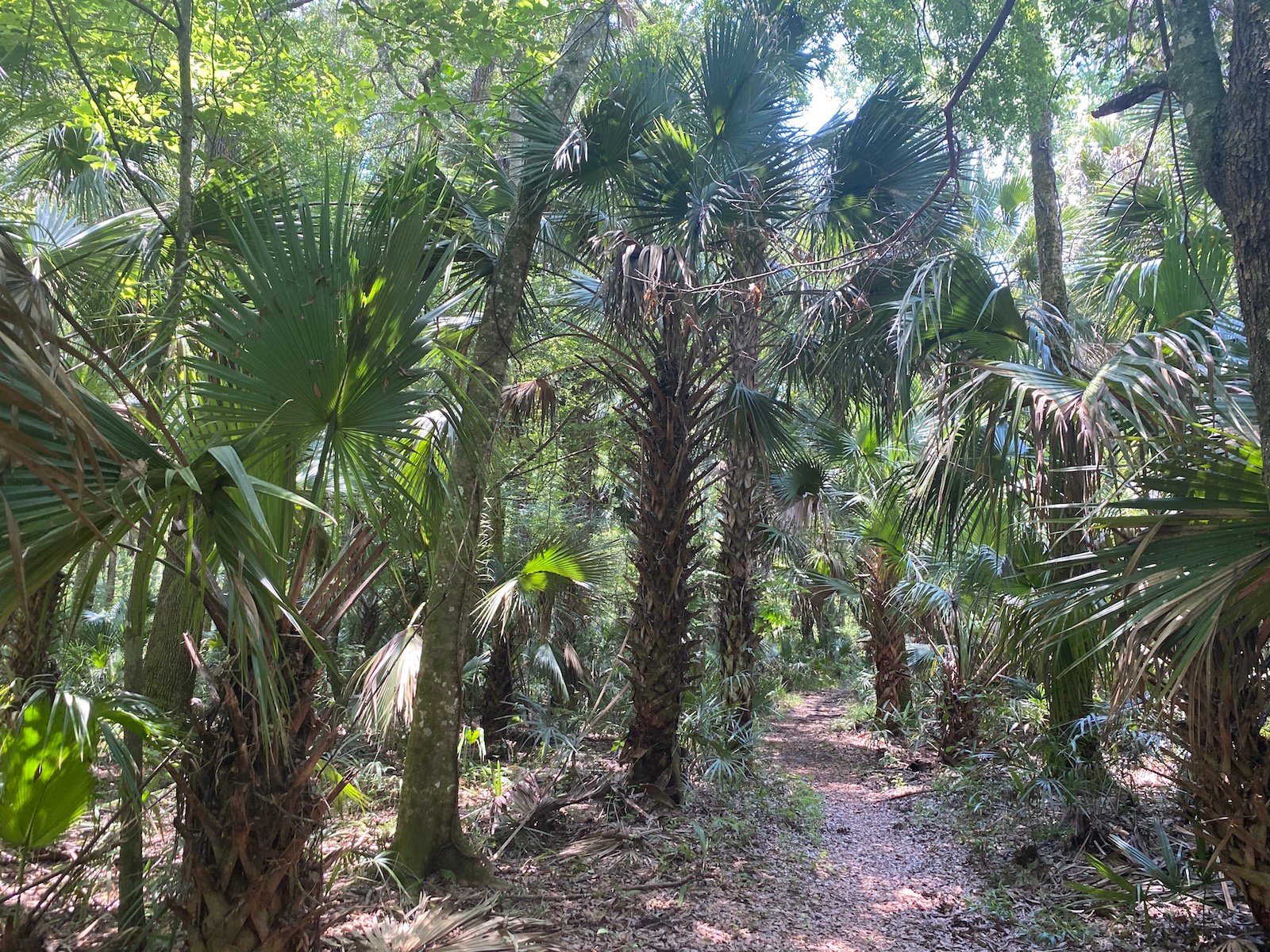 Flat Island Preserve in Leesburg is a prime example of why the Lake County area is so special and loved by so many.
Treasures like the Flat Island Preserve found tucked throughout offer some of the best sights and a chance to explore the area's natural beauty.
From t
he sounds of birds singing or the wind rustling among the trees to the subtle sounds of swaying water and the overall feel of the sun beating down on your face, it's truly a serene and alluring experience. Those looking for an escape from the everyday hustle and bustle of life or simply need a breath of fresh air, the Flat Island Preserve will certainly deliver.
Looking for your own piece of Lake County, Florida?


See homes for sale here

:
Up Next

: