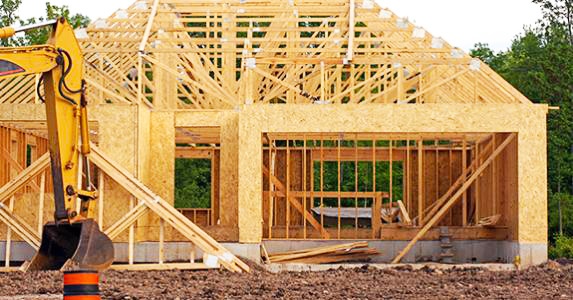 We know it's tough to find the perfect home - one within your price point and ideal neighborhood, the perfect size, and complete with an interior that's actually your style.
Perhaps you find a home you love, but can't stand the color scheme they chose for the kitchen, or the carpet in the master bedroom.Now, imagine being able to customize your home exactly the way you want, complete with your personal touch, modern appliances and construction materials. If this sounds like your dream come true, a new construction home may be exactly what you're looking for.
In addition to adding your own personal style, new home construction comes with incentives and advantages that you might not be aware of:
Incentives
Buying a new home usually comes with some incentives. What they are and how many you're offered will depend upon the builder, of course, but what's nice about new home construction is that incentives are even possible!
Incentives generally include money toward your options - sometimes, even free upgrades! For example, the home may not come with a washer and dryer, but an incentive may be that they throw one in for you. Or, they upgrade your appliances to stainless steel.
You may also receive closing cost assistance or a better home site for a lower price. Central Florida Real Estate almost isn't complete without a waterfront view - you may be able to get a lot on the water for a great deal!
Again, these are simply examples - what incentives you receive will depend on the builder. Make sure you work with a Realtor to be sure you understand your options and negotiate the best deal!

"Before purchasing a new construction home, consider taking a trusted Realtor with you! Recently for my clients, I was able to negotiate thousands off the price, closing costs AND a package which included: washer/dryer, refrigerator, and all blinds!" Lindsay Seibert, Realtor in our Orlando, Florida office
Less Competition
When you're looking at in an area with a lack of inventory, there's a higher chance that you'll be competing with other buyers for the same house. Homes for sale in Central Florida can be in high demand with the amount of growth we are experiencing, and no one wants to be a part of a dreaded bidding war.
When you work with a builder in new construction, you aren't competing for a new home - you're building your own!
DIY vs. Done
Make your place your own from the very beginning - there's no need to live with someone else's purple carpets that may not be your style. Choose your ideal paint colors, trim, flooring, and cabinets - think about the expense it would take to customize and remodel those in a previously owned home.
Make that Pinterest board a reality! Those before and after kitchen photos you see online aren't done overnight. Remodeling leads to living inconveniently without full access to your appliances. Not to mention, the rest of your home covered in dust. New construction gives you the chance move right into those granite counter tops and hardwood floors.
Fewer Repairs & Higher Quality
A new home means a new, well, everything! New construction and appliances can lower the chance of necessary repairs.
When remodeling an older home, you run the risk of finding hazardous materials such as lead paint, asbestos, or mold.

"We all know how much technology has advanced through the years, and building materials have advanced right along with it. Homes today are built with the most current building codes for the highest energy efficiency. This is amazing when it comes to Orlando, Florida Real Estate - we all know how much that air conditioner will be used!" - Carrie Prieto, Director of Sales in Orlando
Floridians love their pools, and older pools can be more expensive to maintain. New construction lets you have a pool with a brand new pump, or perhaps a salt water pool instead of chlorine! Overall, a new home means you aren't buying a previous owner's problems. Here's to a clean slate!
Customization
Think about all the ways your home could make your life easier - you can finally have those things. Do you have a large family that loves to get messy? Include a mudroom to confine that mess! Has your laundry room always been on the first floor and you've longed for it to be on the second? Now is the time to make it happen. Never have enough room for your shoes? Make yourself an entire shoe closet, why don't you?
Building a new home gives you the chance to finally make all the changes to your home that you've always wanted ,without the frustration, cost, and inconvenience of remodeling.
Lifestyle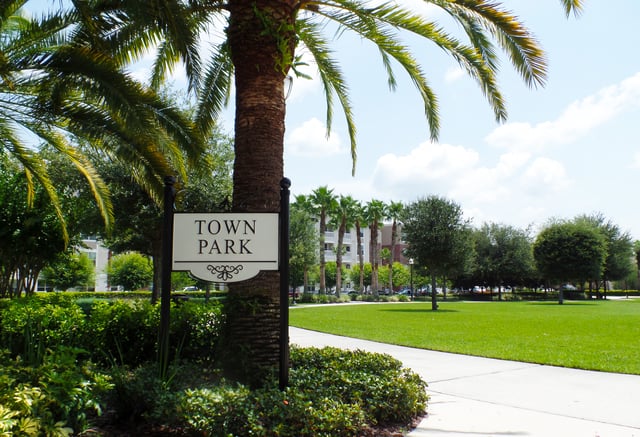 Have you always wished for a pool or a beautiful park to spend your afternoons? Master-planned communities are generally built with lifestyles in mind, giving you amenities, parks, golf courses, and pools. This kind of community is the best way to get the most of the what Florida Real Estate has to offer.
Exercise with ease along biking and hiking trails or in recreational facilities. Stroll along lake-lined sidewalks, or take Fido to the dog park for his play date. When you choose a new home in one of these communities, you're getting much more than just a home.
---
A new construction home is your chance to get everything you want and need out of your home. Whether you buy a new construction home or choose to build one, you can start fresh, and never have to look at ugly carpets again (unless you picked them)!
Looking at homes for sale in Central Florida and considering new construction?Remember Lindsay's tip, and don't forget to take a Realtor with you!
You may also be interested in:
Have you ever purchased a new construction home? What are some of the advantages that you've found? Let us know, below!